2020 printable wall calendar
In the past few years, I designed a wall calendar with my own photos for myself. Since these calendars seemed to be quite popular gifts for my friends, I decided to offer my 2020 wall calendar to download for free so you can use it as well – or give it to someone you know needs a calendar. Just click on the image below to open the pdf file, which you can then save to your computer and print at home.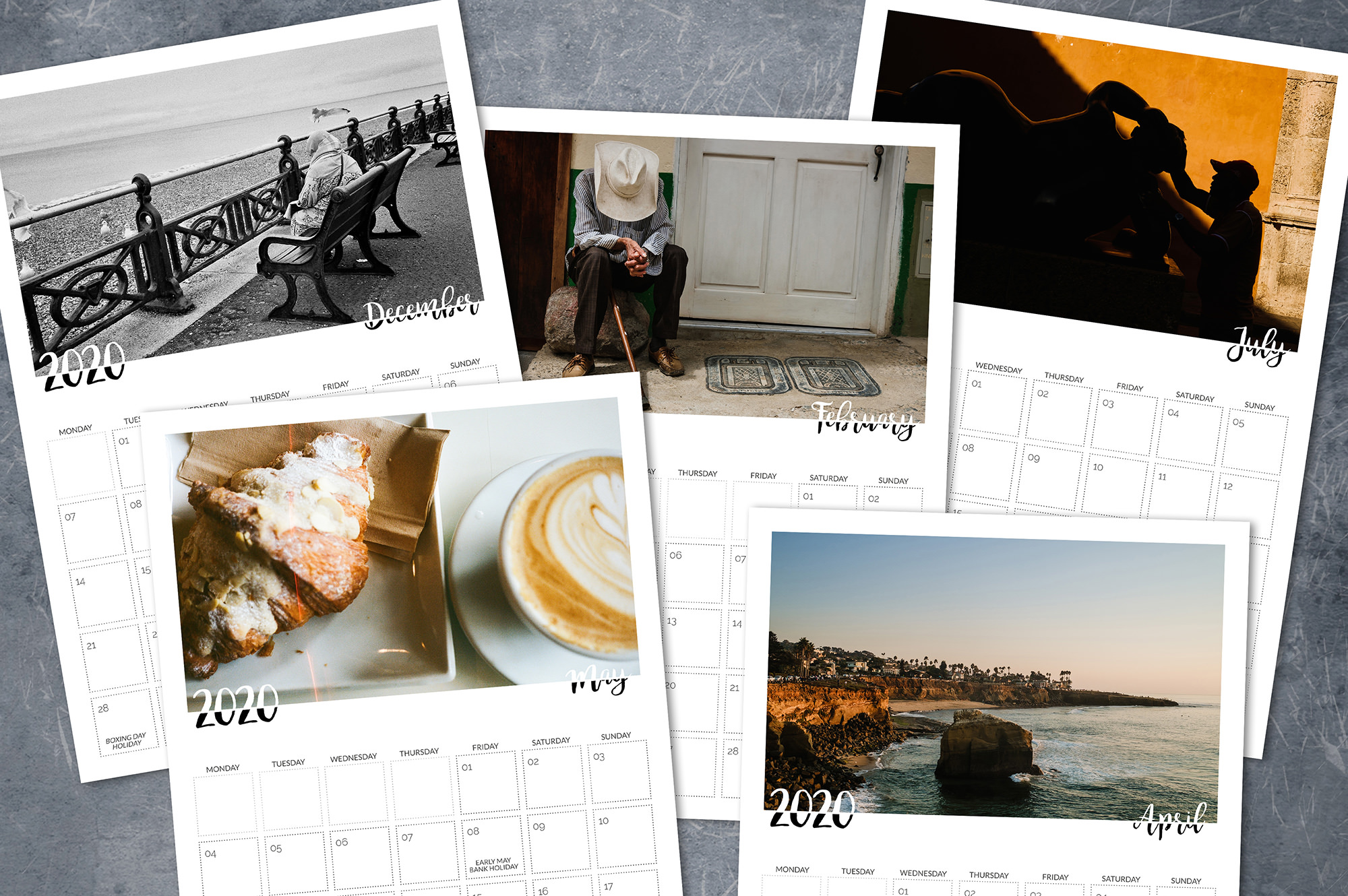 Or click here to open and download the printable pdf file.
Language: English
First day of the week: Monday
Additional info: UK bank holidays added
The calendar is in A4 and can be printed any size up to A4. If you try to print it bigger, the quality might be compromised. The print quality will be determined by the printer used.
If you wish to support me and my art by paying for the calendar, I'd be thrilled, very happy and eternally grateful. You can do that now via PayPal. However, a payment is not required – you're welcome to download this printable for free. See it as my Christmas gift to you.
If you would like a personal version of this calendar with different or your own photos and/or removal/replacement of the UK holidays, please get in touch. For a small fee I can create an individual edition for you. Please send me an email in that case.
Disclaimer:
All photos have been taken by me, the design was made by me as well. The file is copyrighted and cannot be sold or claimed to be created by anyone else but Anja Poehlmann.