I love wall calendars and I also love designing my own printables – despite not being a designer. But a few years ago, I started creating my own wall calendars and I've gotten lots of positive feedback from anybody who's seen them. They're great as gifts too. Here you can see my 2016 and 2017 versions of the calendar.
After pausing my design efforts for a year, I finally made a calendar again for 2020. It's up on my wall already and I love it. Makes me very excited for the new year. Once again, I've used this or versions of it as Christmas presents as well and wanted to offer you, who is reading this post (thank you for that by the way, I really appreciate it!), a free downloadable copy of my calendar.
This is what the 12 months look like: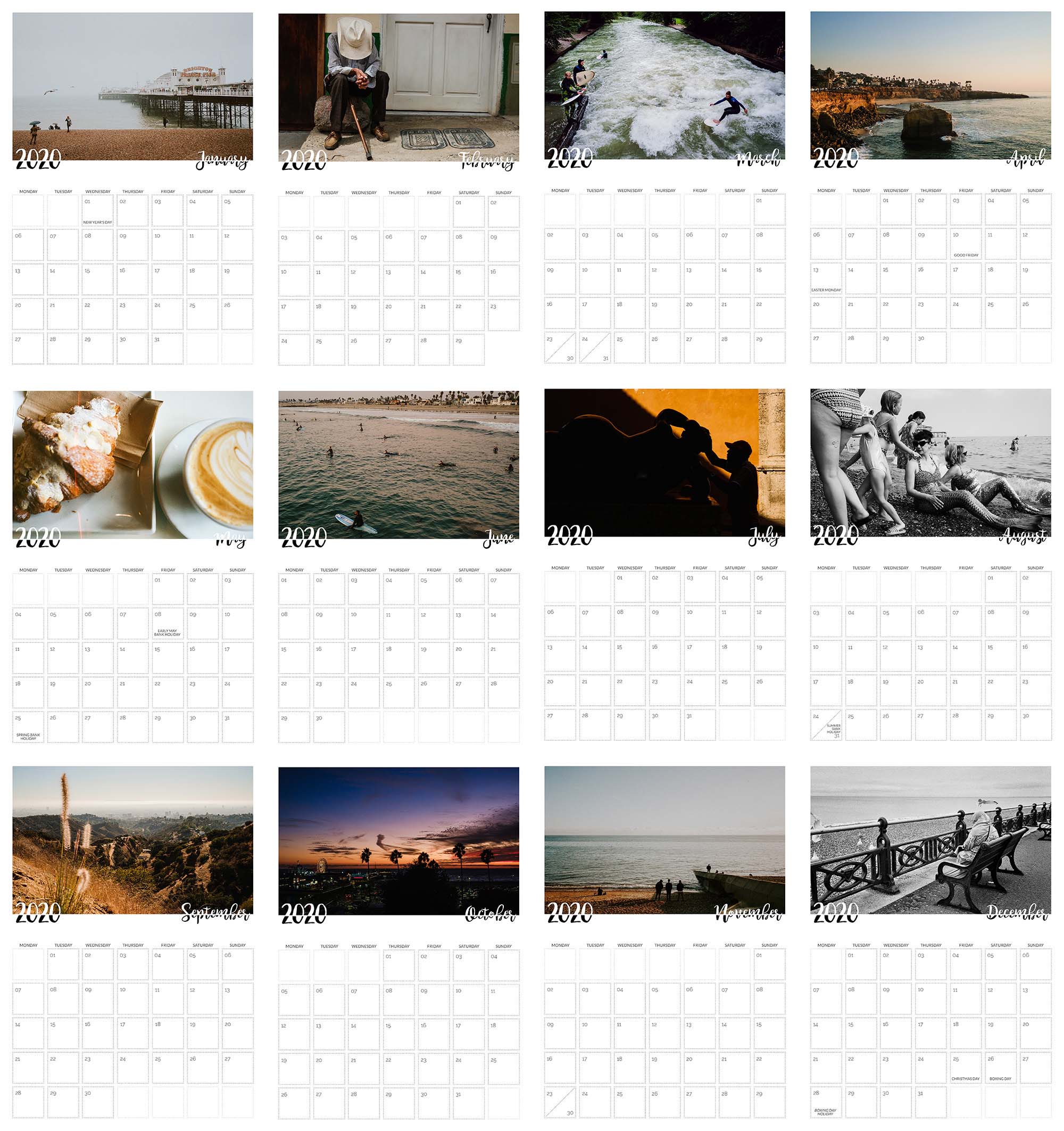 The photos were taken in Brighton, Colombia, California and Germany and are a mixture of digital and analogue photos.
If you would like to download and print this calendar, please visit this page.
Thank you and Merry Christmas!