Wow, I can't believe I've neglected my blog for 6 whole months! That was definitely not planned!
Anyway, the new year is close and while being in a creative mood I made a 2016 wall calendar to hang in my room. I recently posted a preview on facebook and got such an amazingly positive response from everyone that I decided to share it with whoever reads this blog and doesn't have a calendar for 2016 yet. I made a german version with german holidays and obviously an english one with UK holidays.
As I am not selling this calendar I cannot and (don't want to) guarantee that everything is correct, so if you download it and find a mistake please bear with me. However, I hope you enjoy it and if you hang it somewhere I'd be very happy to see a photo of it 🙂
The calendar is sized A4, saved as a pdf and printable in any size you like.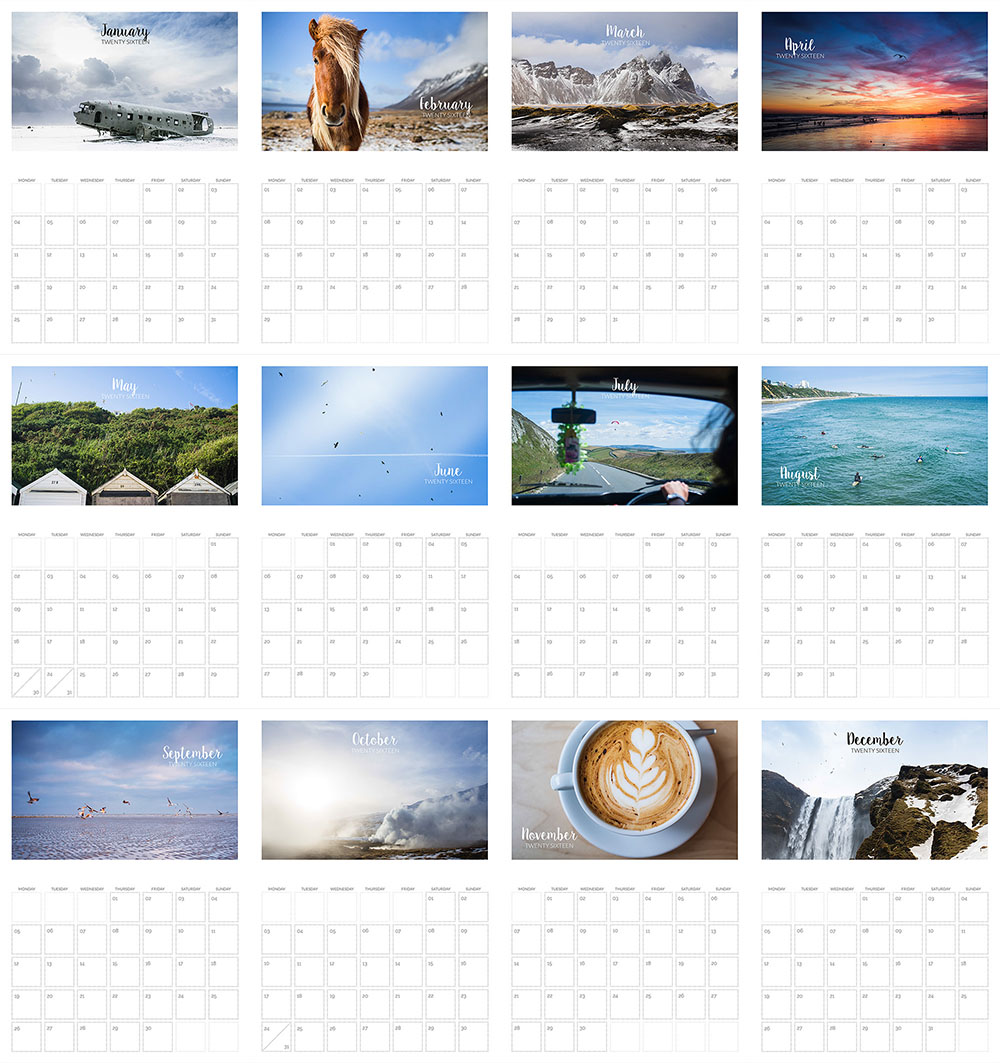 To view and download please click here for the English version or the German edition.
All photos were taken by me in 2015, somewhere in Iceland and the south of England.