After last years' positive response to my wall calendar I decided to create another one for 2017 and offer it as a download again – this time a few days earlier so people have time to print it and maybe even give it to someone else as a present.
As soon as I got around to buy new ink for my printer I will decorate my wall with this calendar – and put in all the trips and plans I'm currently making for next year.
Just like last year I made two versions for 2017 again – a German one with all the common bank holidays and an English one with the UK bank holidays.
Discalimer: As I am not selling this calendar I cannot and (don't want to) guarantee that everything is correct, so if you download it and find a mistake please bear with me. Also, don't hesitate to let me know so I can fix it. I hope you enjoy it and if you hang it somewhere I'd be very happy to see a photo of it 🙂
The calendar is sized A4, saved as a pdf and printable in any size you like.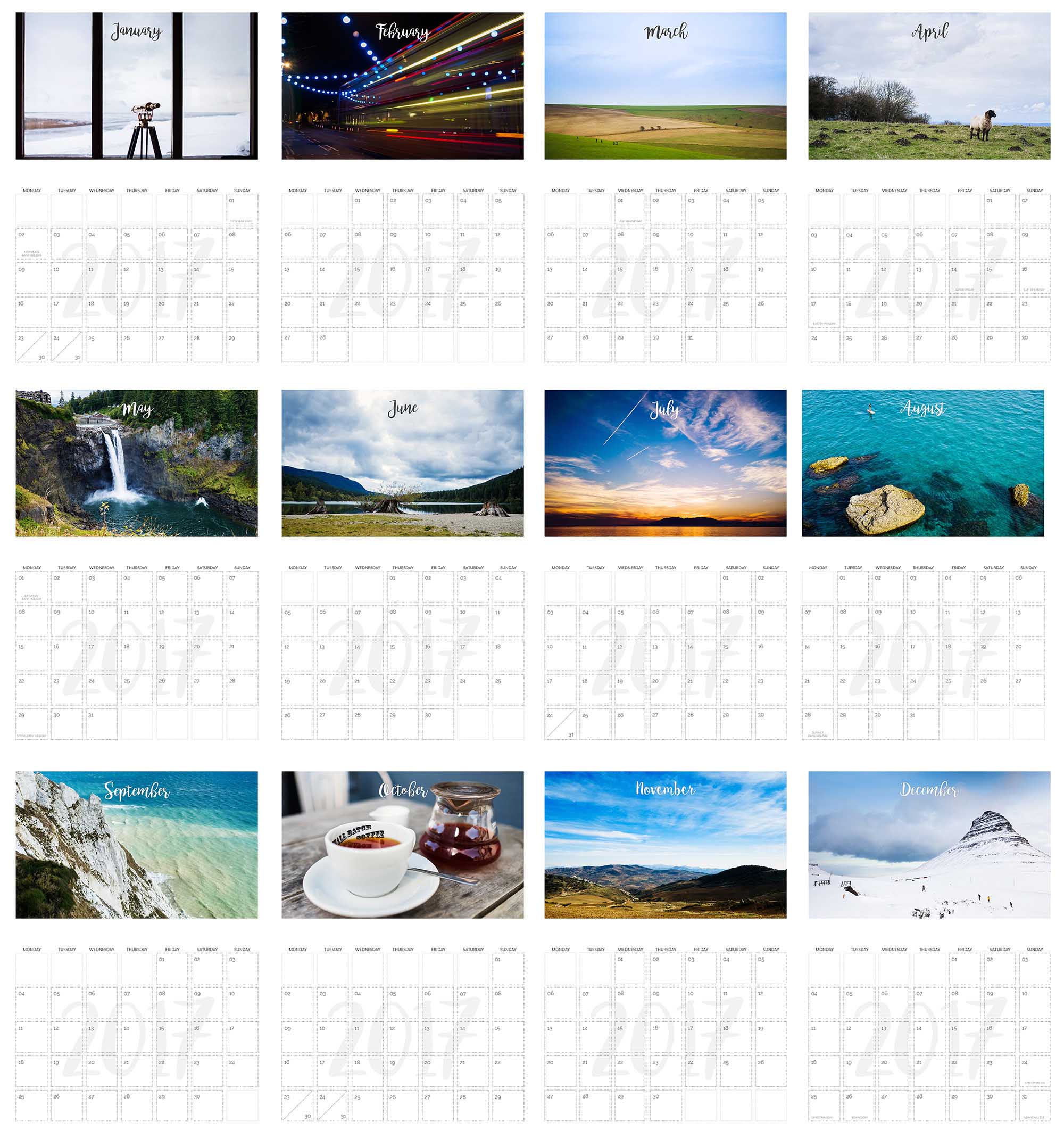 To view and download please click here for the English version or the German edition. (links deleted)
All photos were taken by me in 2015 and 2016, in the south of England, Seattle, Spain and Iceland.