I've got a new topic for you today… Let's talk about passion projects. What are they and why should you start one?
Let's start from the beginning.
Everyone who picked up a camera at one point, did it because they thought it would be a fun thing to do. For me, it was the digital cameras that really got me interested in photography. I'm too impatient to wait until my photos have been developed by a lab so seeing the result on the back of my camera right away got me much more involved in it. I then went to Hawaii and documented my 6 months abroad and one thing led to another. So you could say, photography was one of my first real passion projects and it turned into a career. But to be quite frank, making a career shouldn't be the main focus of why you start a passion project…
What is a passion project?
A passion project is a creative side project. It's something that you work on because you're curious about it or it's something that makes you happy. It lets you experiment with things you always wanted to try. However, it doesn't have to have a deeper meaning and it shouldn't be aimed at generating an income. A passion project should not be driven by clients or money but only by your own interests. It's not so much about the result but your creative actions and your own ideas.
All you need is inspiration and commitment.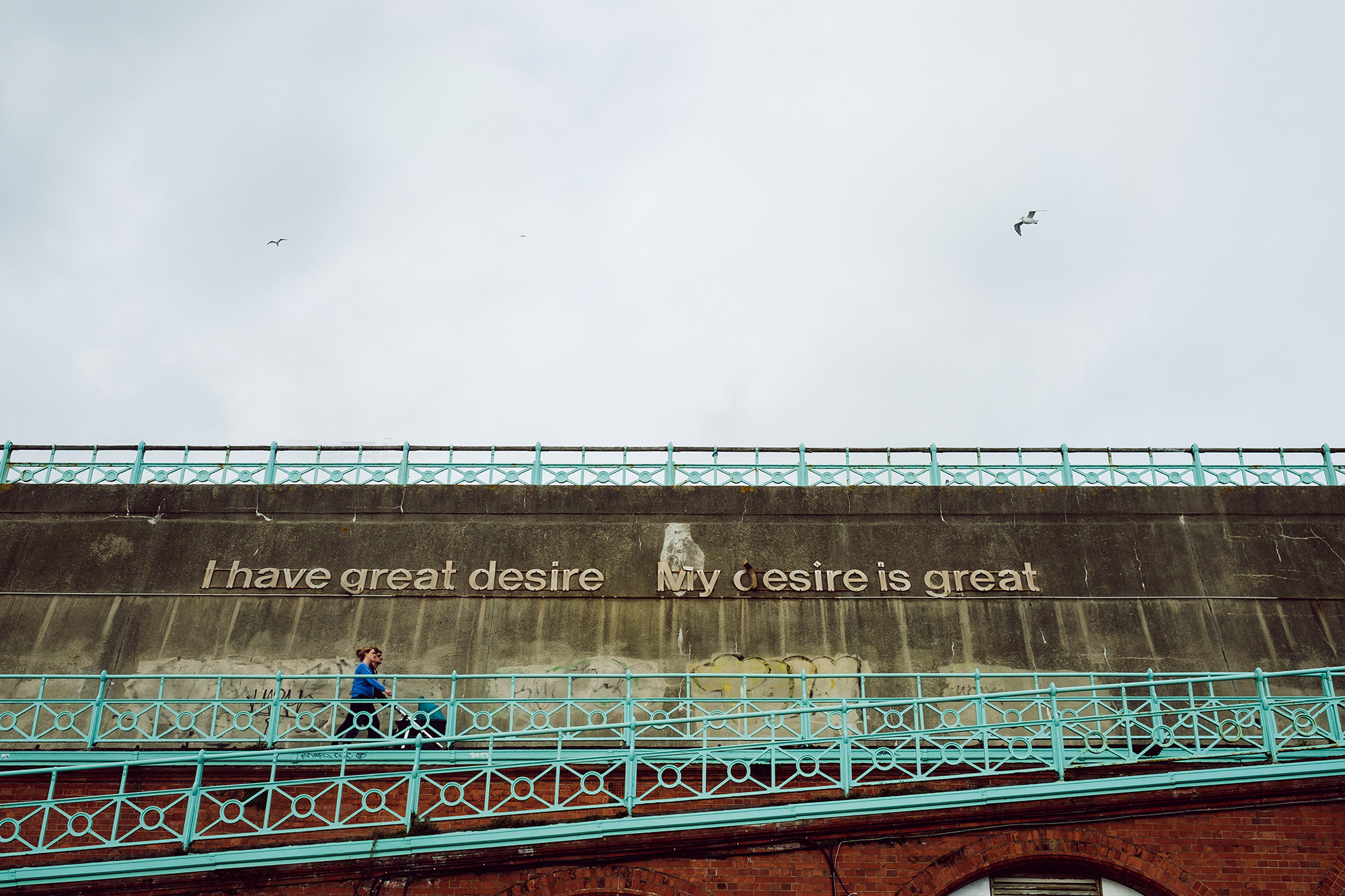 Find your reason!
Before you start a passion project, have a think about why you want to do it. The reasons you come up with should just focus on why it's good for yourself and not revolve around impressing others.
Some reasons could be:
It sounds like fun
It'll help me concentrate on something just for myself
It may lead to discovering a new talent
It may turn into a side career
It's a way to connect with others
It lets me be creative within my boundaries only rather than someone else's
It helps me hone my skills
The list can go on and on. But have a think about why you want to do it. These reasons will help you stick to the project if you get over the first euphoria of starting it. They will help you stay focused.
How do you start?
The first thing I do when I come up with a new idea or project is thinking about it. For a long time. And I write it down. I may even start a blog or a website. And then I stop. I'll lose patience while waiting for the circumstances to be perfect and then I don't do it at all. I give up before starting.
I've attempted a lot of passion projects in the past and only a few actually got to the point of becoming something tangible.
So, instead of overthinking things and waiting for the right moment, just go and do it. You can figure everything else out later. Also, your project doesn't have to be perfect from the start. Chances are it will evolve and change and get better over time. So just make a start and go for it.
What's next?
Once you started the project, try to stick to a plan or a schedule or figure out some sort of goal you are working towards. Just don't let it die! Keep going. The key is to be disciplined and determined. Be aware of setbacks and bumps in the road but don't quit!
One thing that helps me, is to give myself a time frame. That can put pressure on the whole project though, so it may not work for you. Another thing I like to do is to put the projects online. I am making myself accountable if it's out there and that pushes me. Also, I love creating websites and blogs so that's part of the fun for me.
So share your work and see what happens. Maybe you'll inspire others to finally get on with their passion project. Or you find someone working on a similar thing you can collaborate with.
My projects and benefits
The reason why I love passion projects is that it keeps me and my mind busy. I love developing my skills or learning something new. I'm currently reading a lot of ebooks and watching Youtube videos and attending online workshops on a variety of topics. But it all comes down the one goal: improve my visual storytelling skills. From this inspiration and goal, most of my projects are being born.
To give you an idea of how a passion project could look like, let me tell you about some of mine:
In 2015 I wanted to work on my portrait skills and making connections with others. I also wanted to be more confident to approach strangers. The project I came up with was called 52 weeks | 52 portraits (website offline now). I took 1 portrait a week – friends or strangers – and it all had to happen really quick.
Since I wasn't really happy with the number of strangers I asked for a photo, I tried again last year and went to London with the aim to take 20 street portraits of strangers within an afternoon. I was much happier with that outcome.
Last year I also created, led and participated in a year-long group photography project called "twelve months". Every month I decided on a topic and everyone in the group had to go and shoot for that topic. I kind of underestimated the work that would have to go in it but I'm glad I stuck around and finished the year with my fellow photographers. My goal for this was to improve my teaching and leadership skills even though both were probably used only very minimal but that's ok.
This weekend I started working on a new passion project. It's something I had in mind for a long time. This one is geared towards storytelling and connection between me and the subject as well as the viewer and the subject. I will explain more about it at a later time, once it's at a point where I have a few outputs to publish.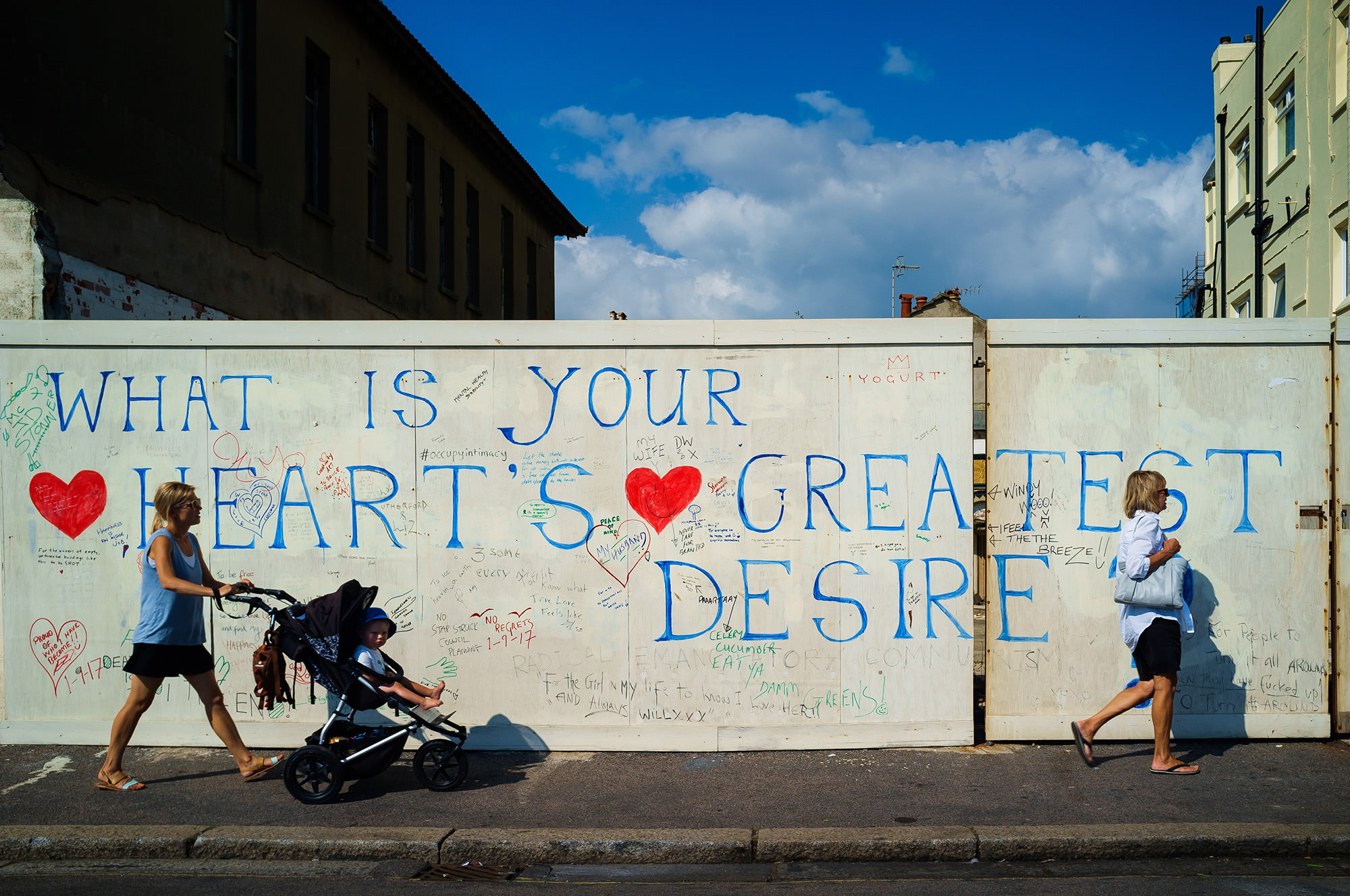 What's your passion project? Most of mine are connected to photography but it could be anything really… Do you have an idea but never knew where to start? Let me know if you have any questions and share your projects with me! I would love to know what you're working on!
So, go out and start that project you've been thinking about for ages.