End of last year I spent 2 weeks in India. It's now February, 2 months have passed since I came back and still I think about this trip almost every single day. There are so many stories to tell…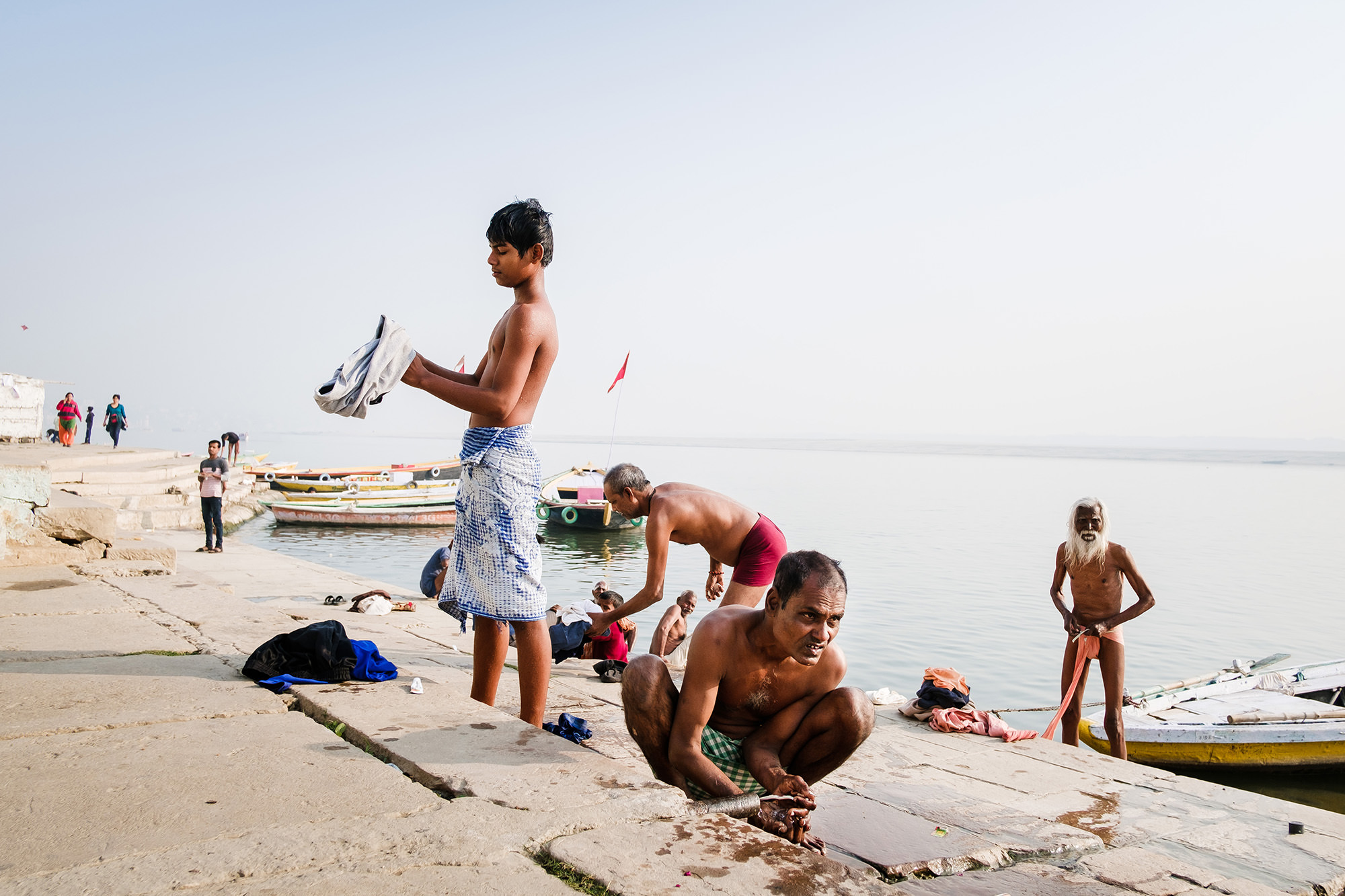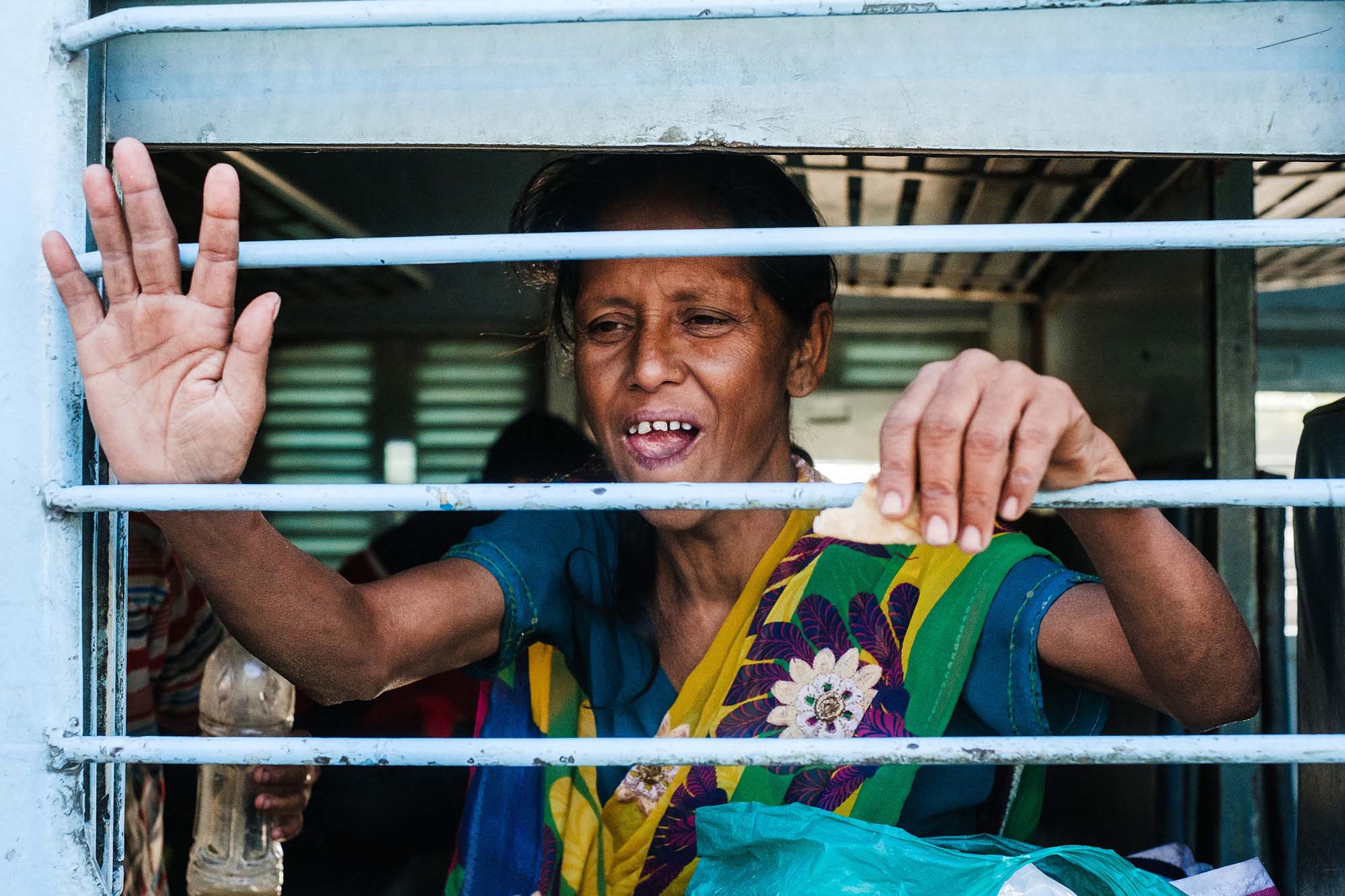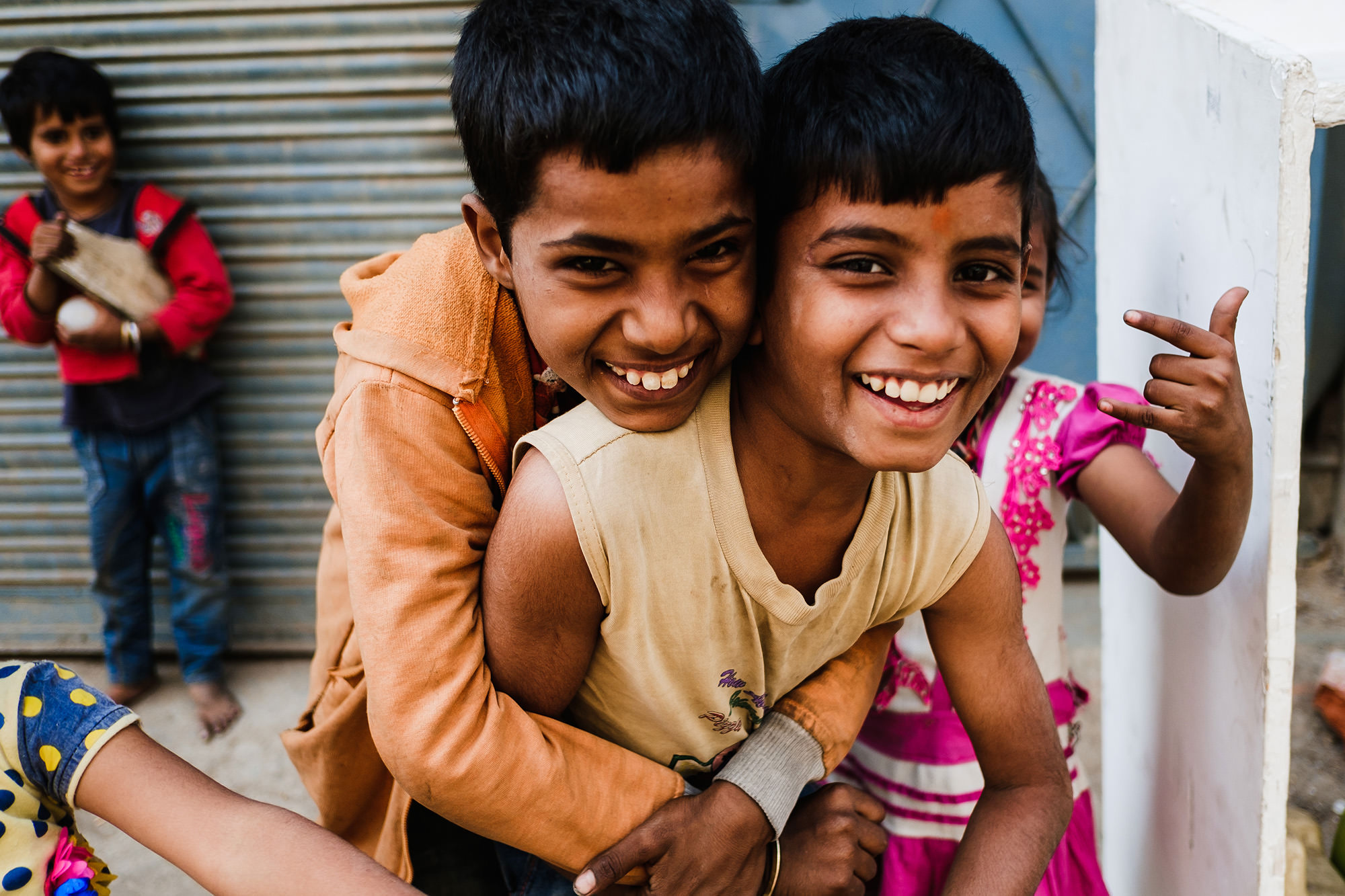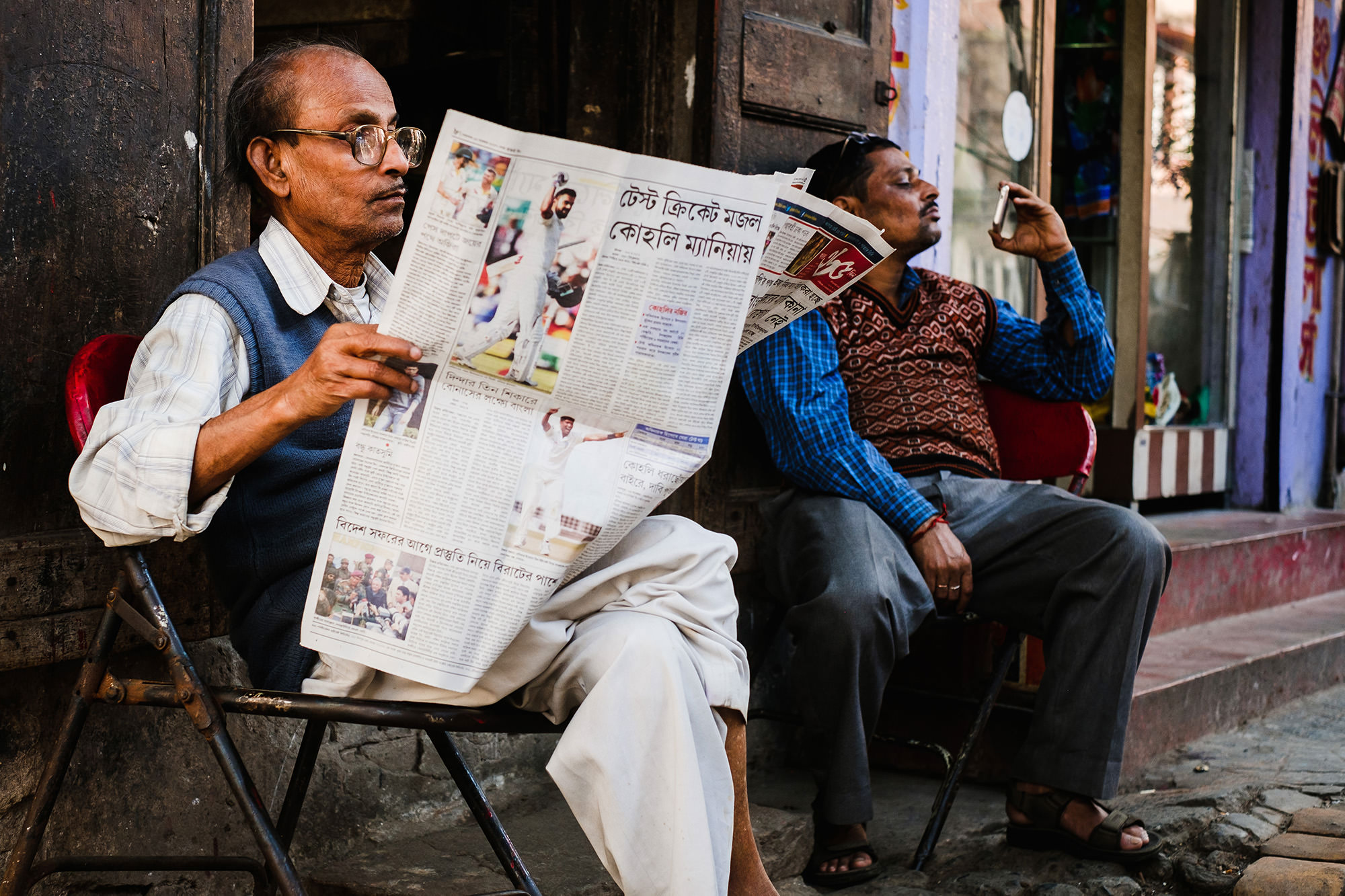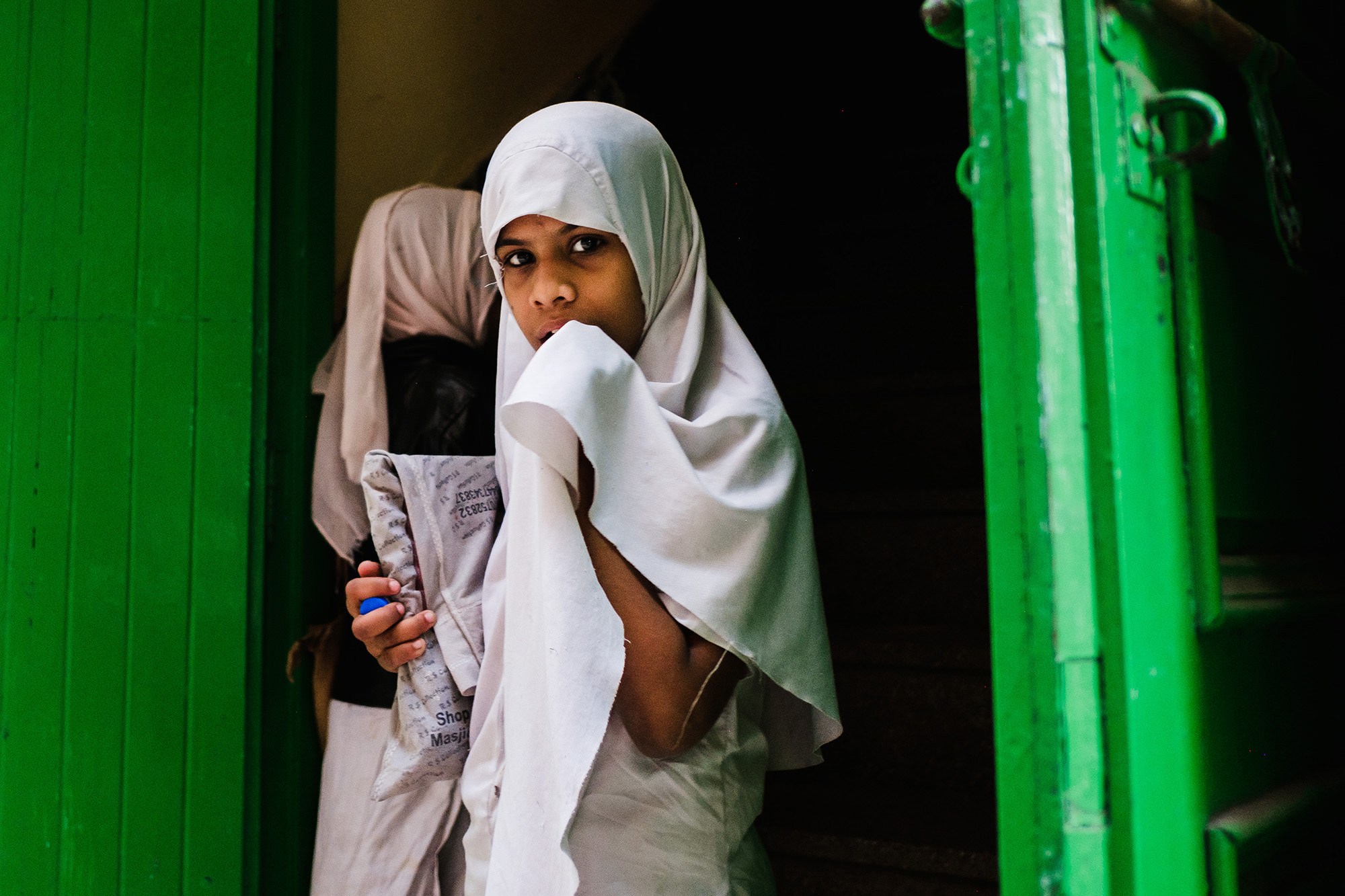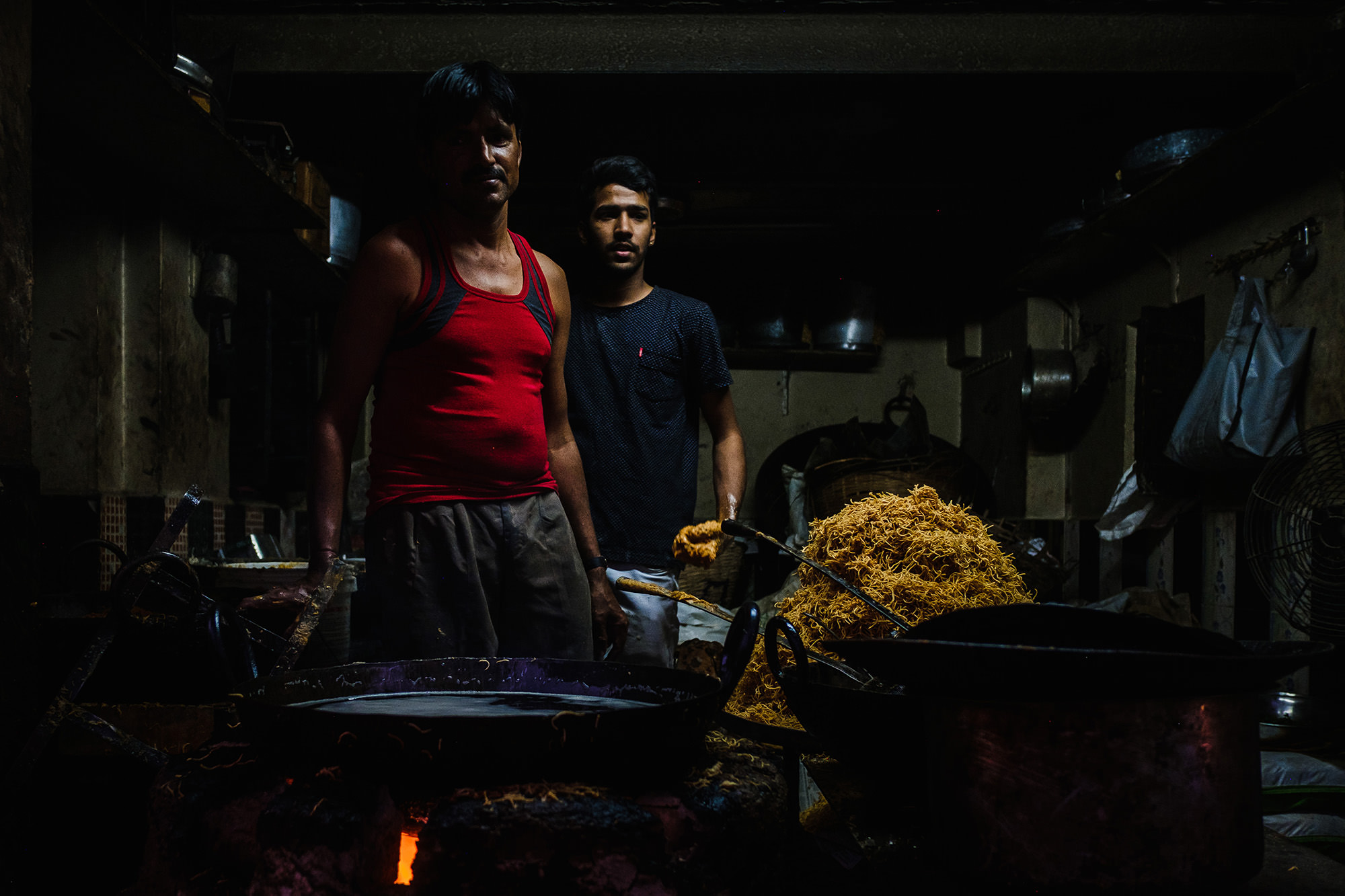 How do I describe something that felt like the trip of a lifetime to a country that is so different from what I'm used to?
Well here are some words that come to my mind…
INTENSE. HOSPITALIY. EXCITEMENT. CHATTY RICKSHAW DRIVERS. CRAZY. NOISE. FUN. OVERWHELMING. COLOURFUL. CHAI TEA. SCENTS. POVERTY. STREET LIFE. HAGGLING. SMALL HOUSES. RICKSHAWS. MOPED. CARS. SPICES. NAAN BREAD. CURRY. GRUMPY UBER DRIVERS. TRAINS. SMILES. ALL THE FOOD. NEW FRIENDS. BOLLYWOOD. LONG DAYS. MEMORIES. POLLUTION. NAMASTE. SLOW. CHEAP. COWS. CRICKET.
People's life happens on the street. Every day, all day. Nobody seems to lock their doors, families live together in the smallest spaces and everyone is welcome. We actually got invited into people's homes a few times, they would serve us tea and even offer us food. Those people have next to nothing but shared the little they have with strangers in order to practice their English and talk about their beautiful country. People are proud of India and they would welcome us with open arms without seeming to expect anything in return. I'm still amazed by the friendliness of everybody we met. It was amazing and India won my heart over in no time.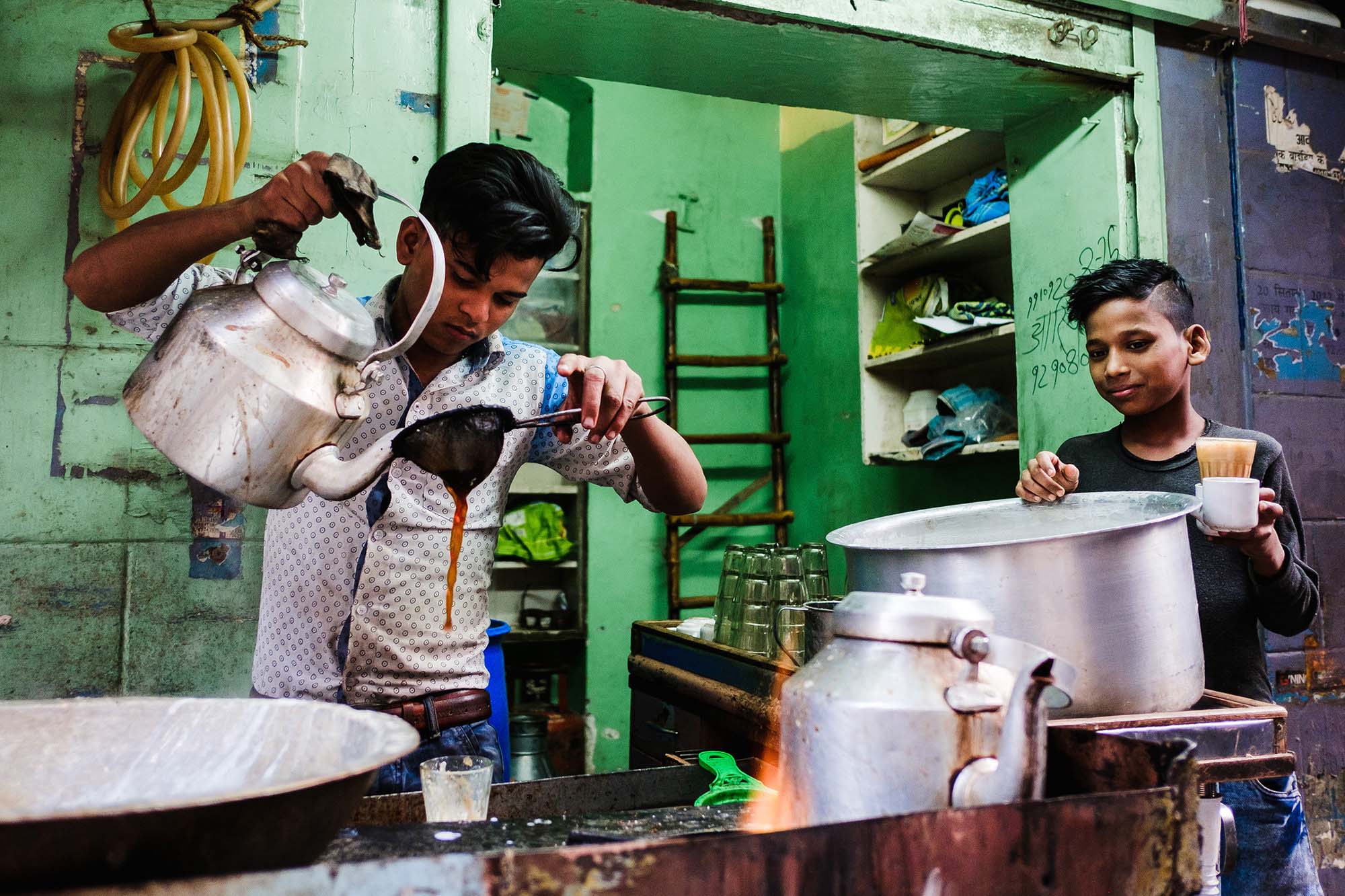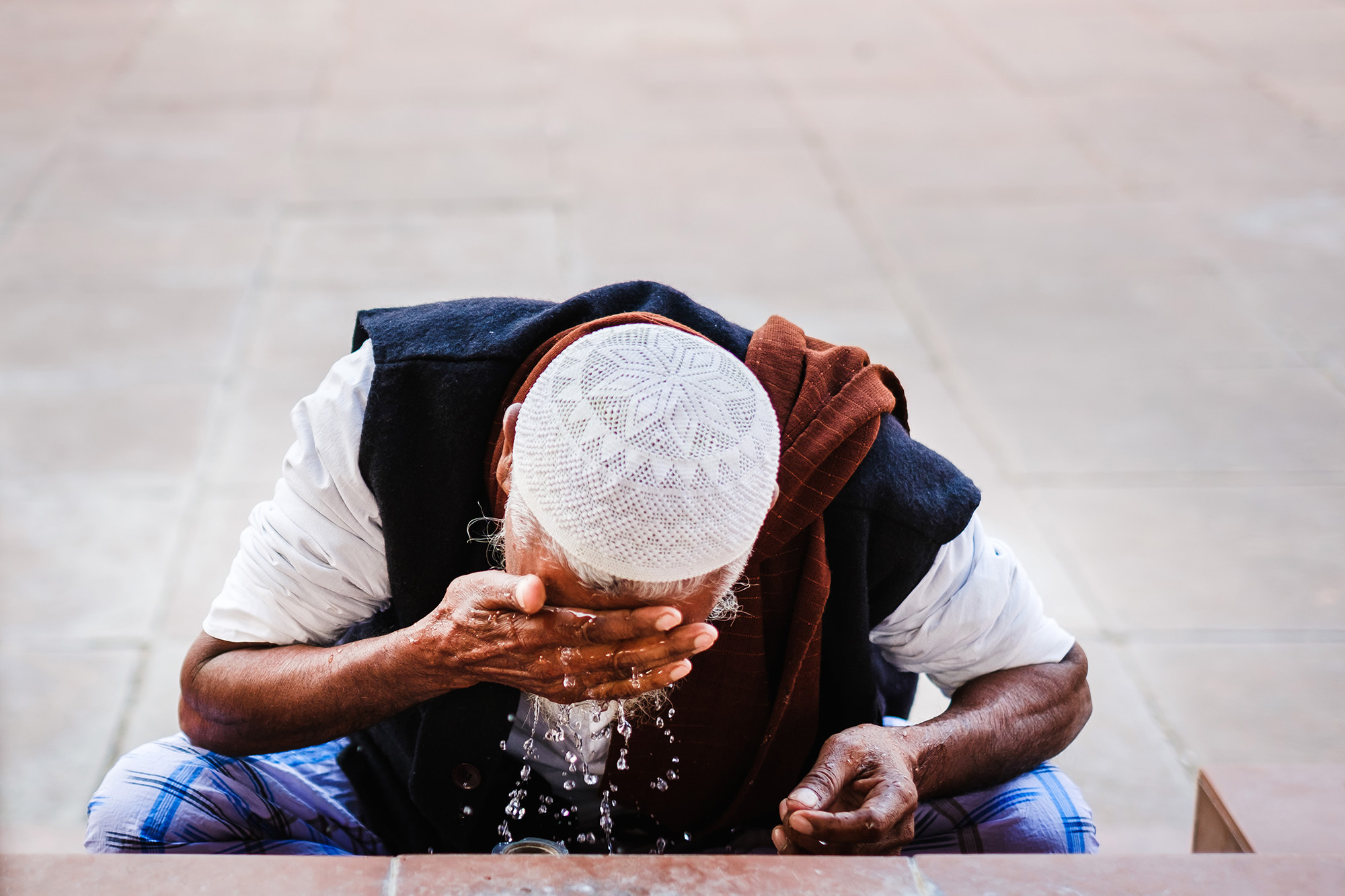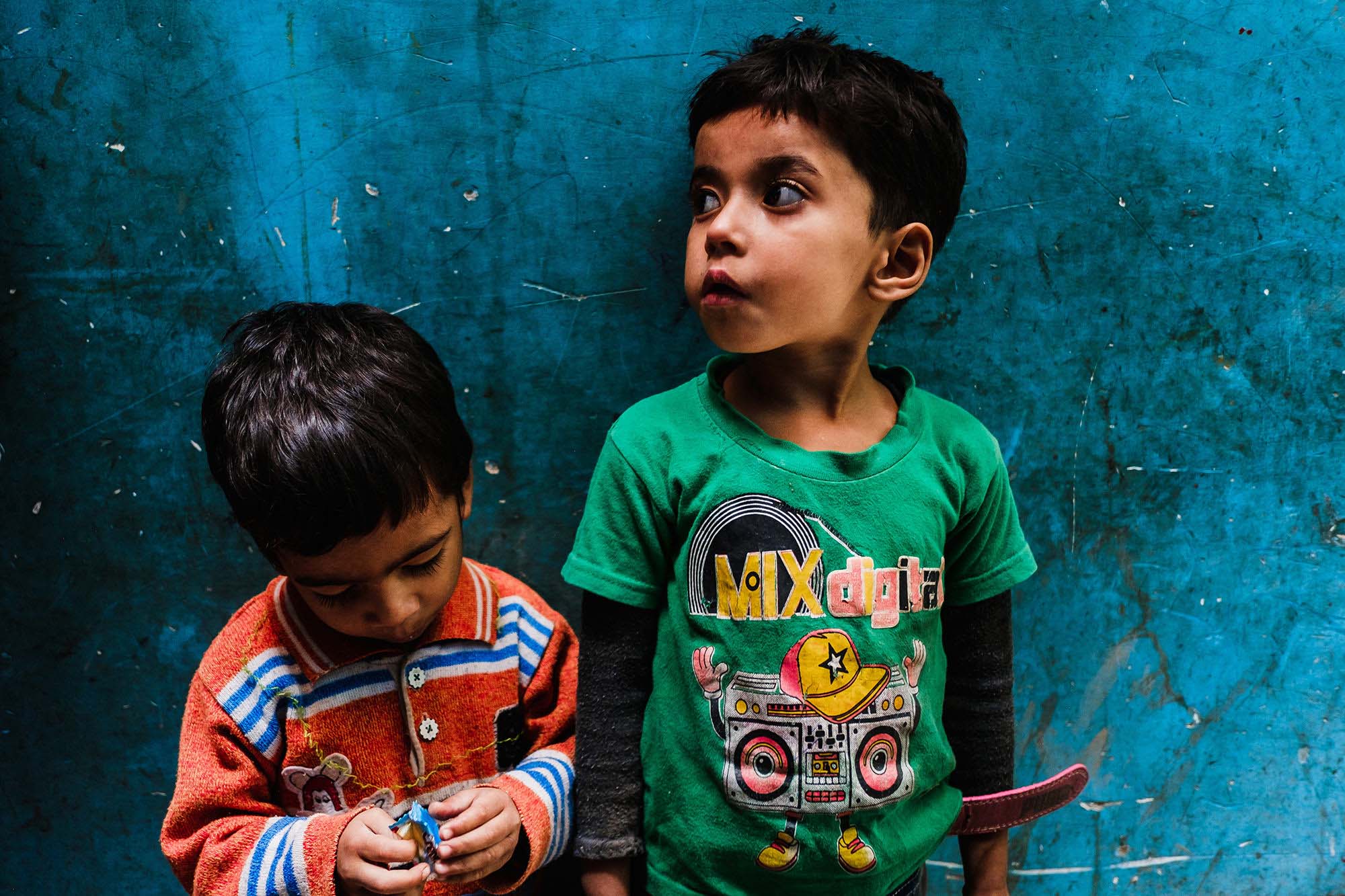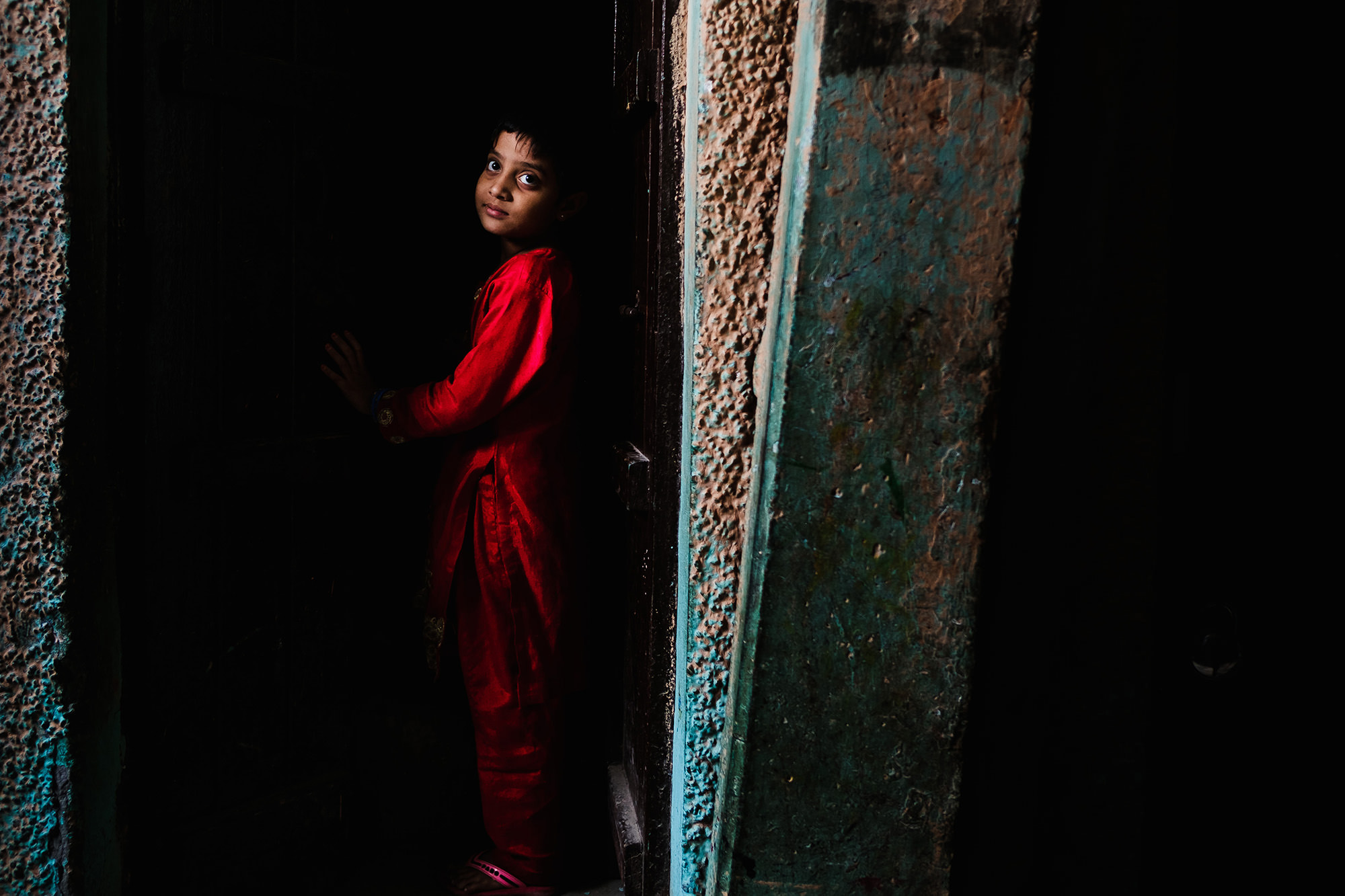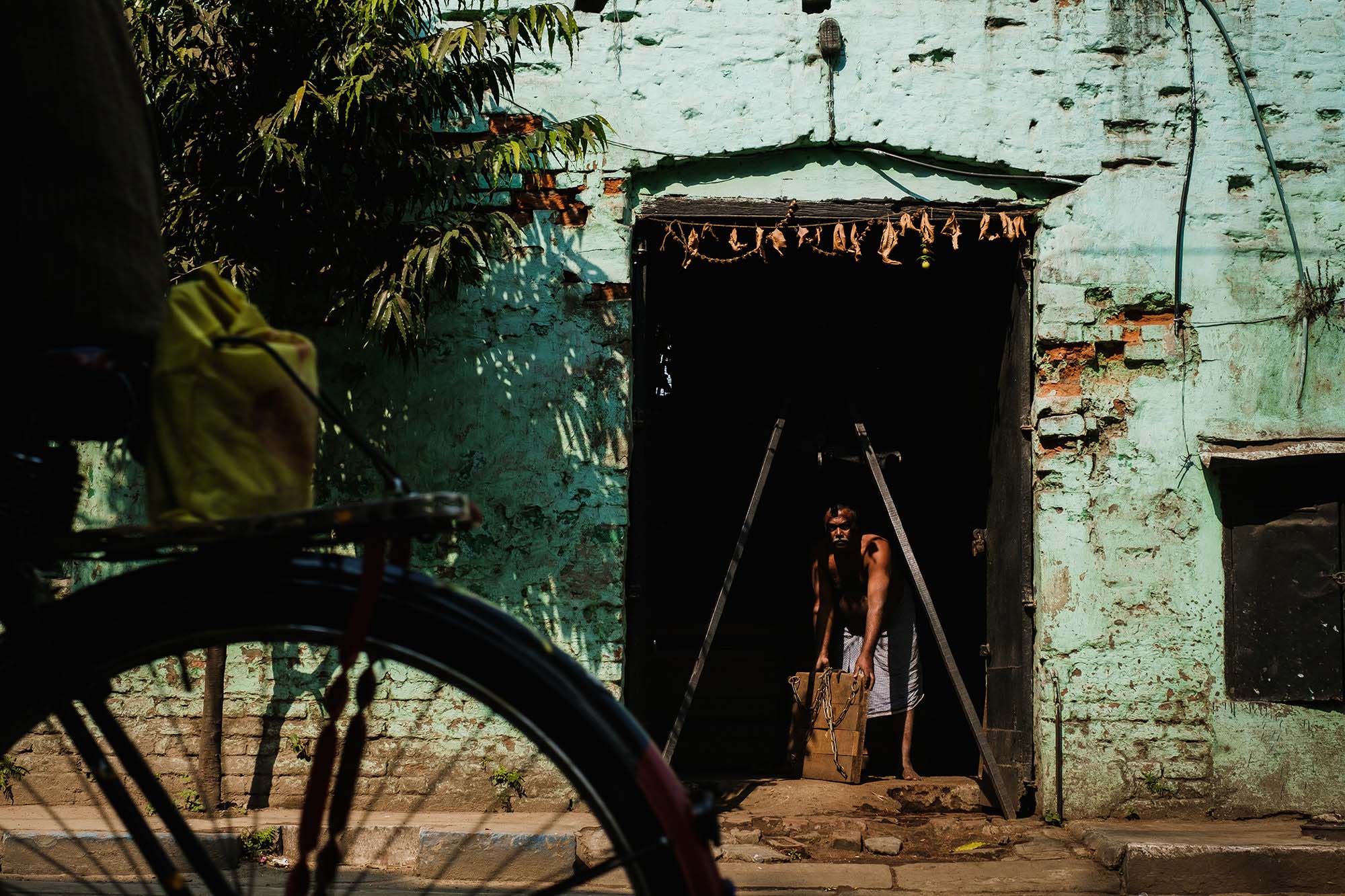 I did this trip with 7 other photographers from all over the world. A few Brits, a Romanian who lives in Germany, an Australian and another Brit who lives in New York but seems to be in a different city every weekend. It was a good group. No wait… It was an amazing group. I'm honestly still amazed by how well we got along and I now have 4 new friends on top of the 3 I knew before starting this trip.
It all started with Anna and Matt who planned the trip and invited a bunch of photographers on a street photography adventure and I happened to be one of the lucky ones who got asked if they wanted to come. I was actually just sitting in makeshift restaurant on a lonely island that belongs to Vietnam when I saw Anna's message on facebook. I didn't even finish reading and already answered "Yes I want to come" before even finding out what exactly would happen and when. Turned out that the trip would start on my birthday – well that's a great way to celebrate and definitely something new.
Over 2 weeks we visited 4 cities – New Delhi, Jodhpur, Kolkata and Varanasi. Every city was very different from the others and every place had something special to them that would fascinate us.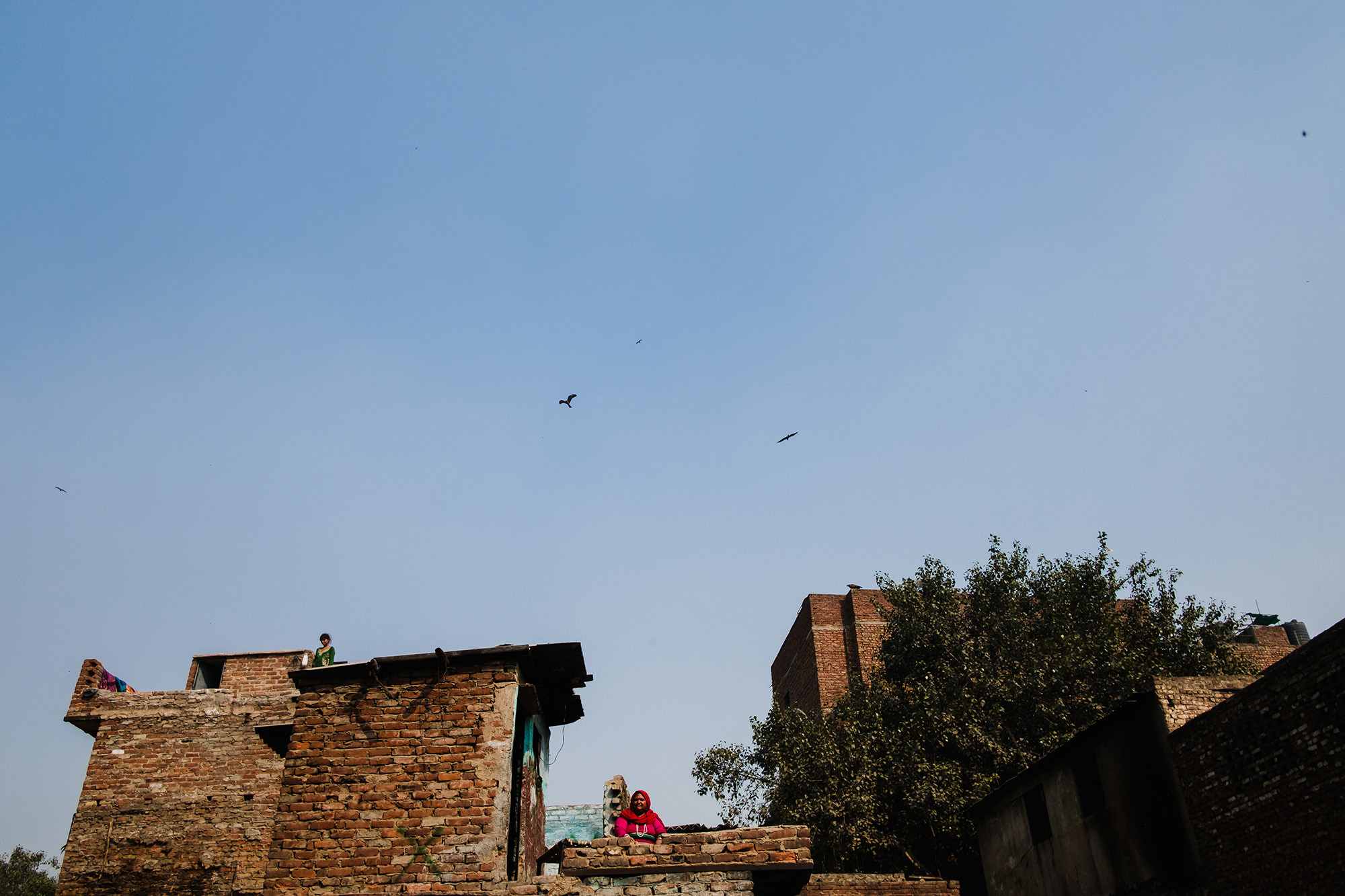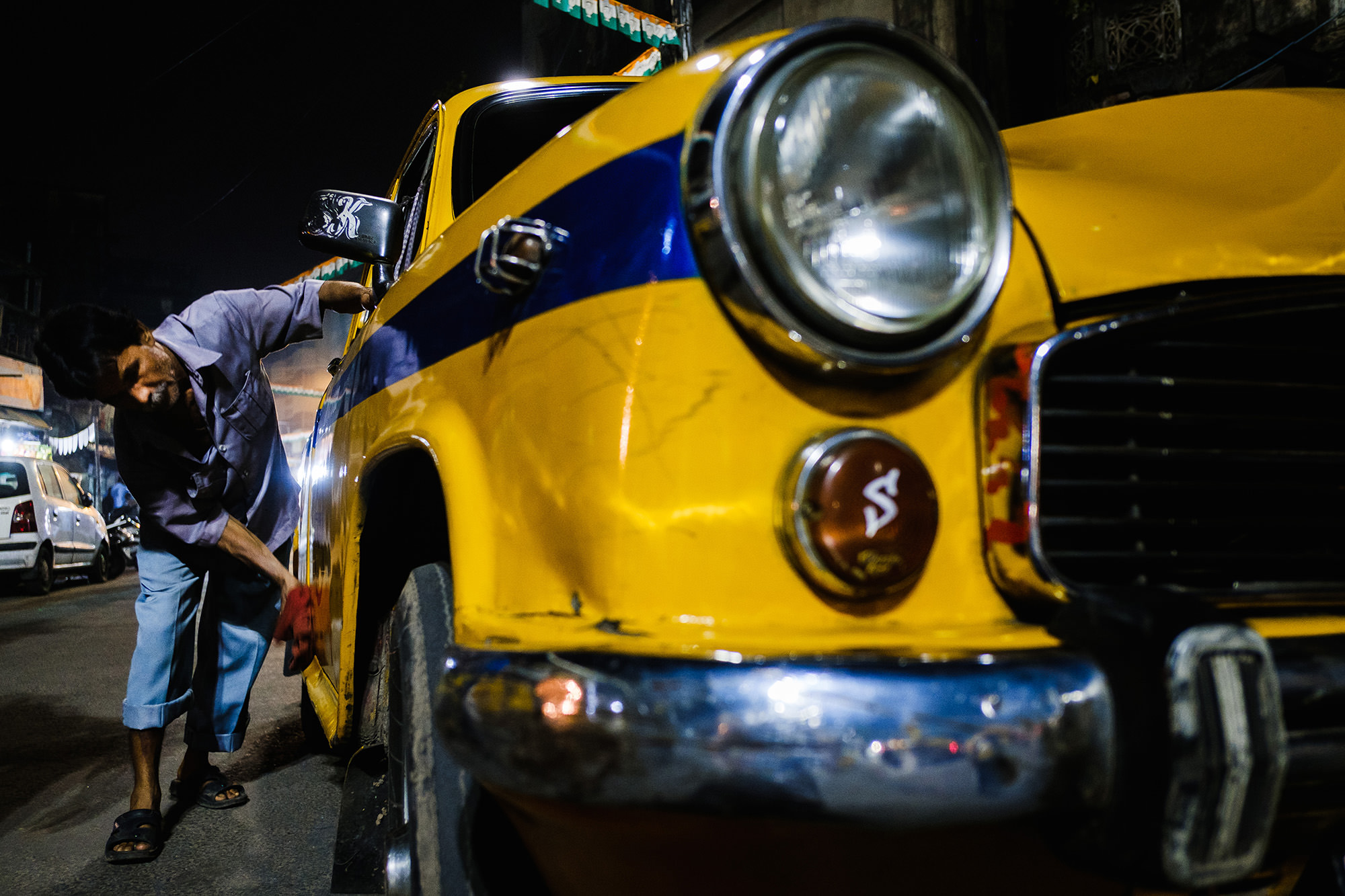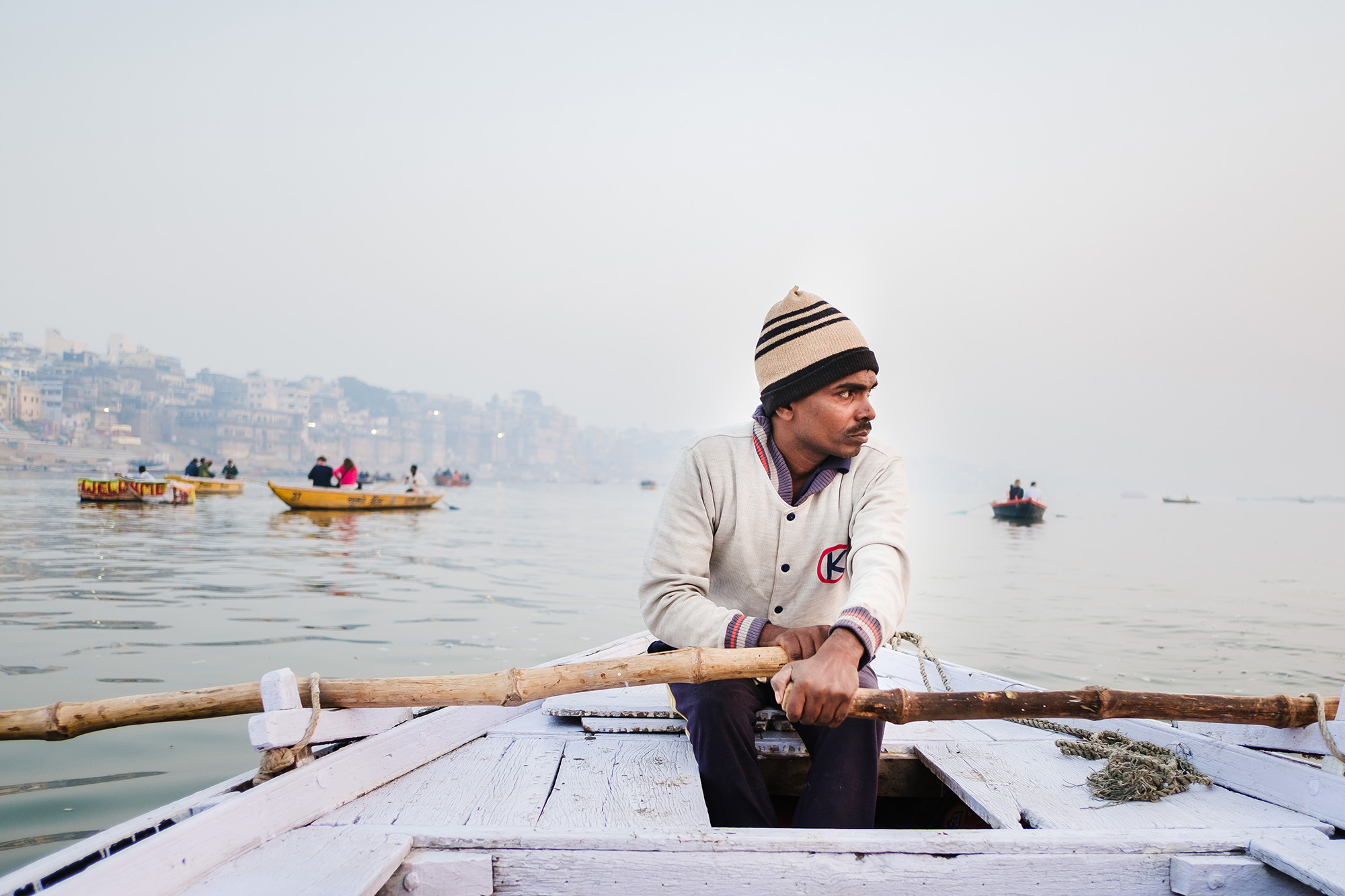 We started in New Delhi, where the air was so bad that it equalled to smoking 2 packs of cigarettes a day. The streets were busy, the food was amazing and we learned how easy it was to take photos of people.
One thing that really left a memorable impression on all of us was when we booked a slums tour in the city. We visited a community that basically lived on a battlefield. While we were there, the government was tearing down the houses people lived in, to build something else. It was heart-breaking and hard to witness. But for everybody there, life went on. They dealt with it and kept on living their lives.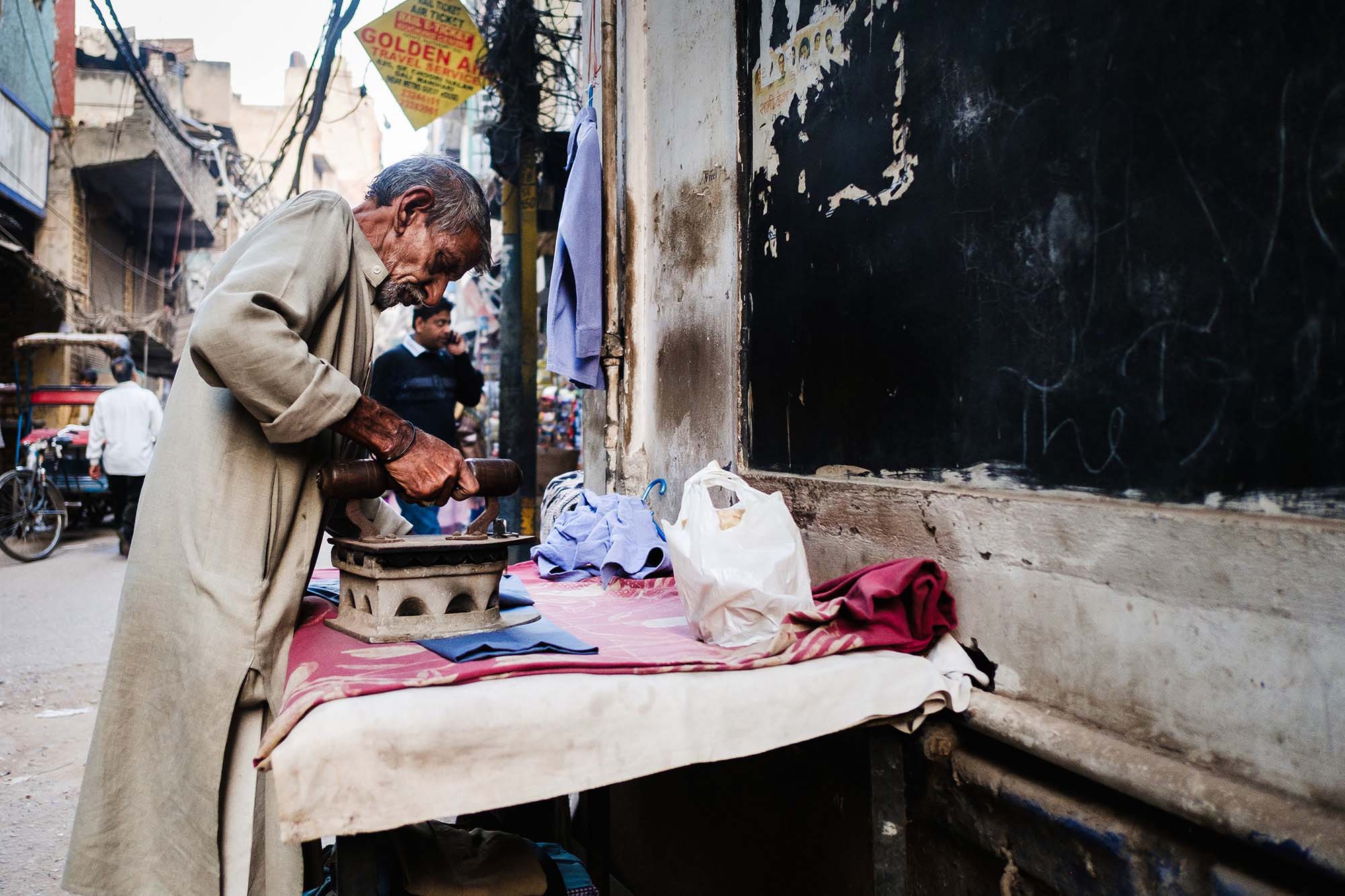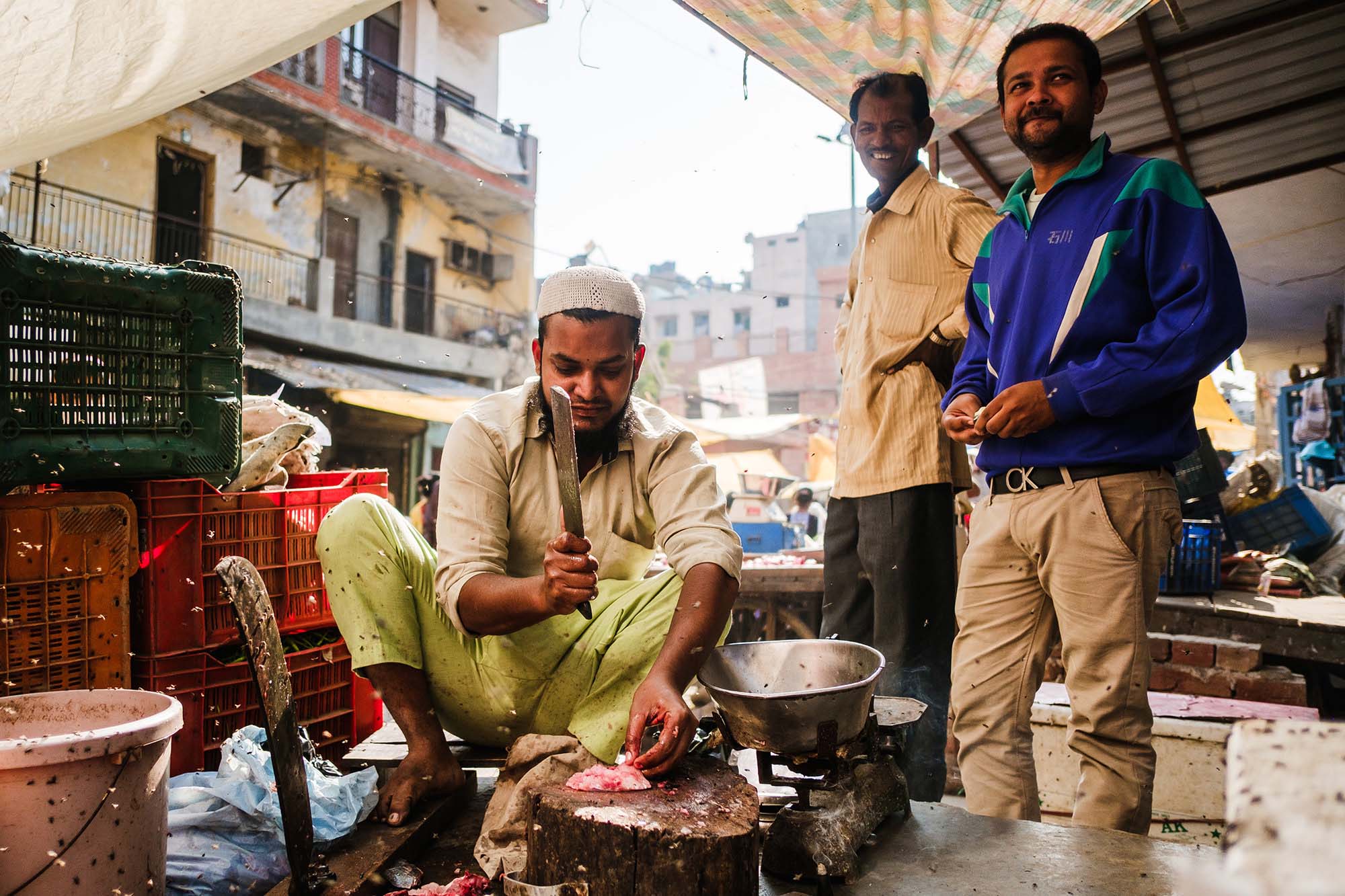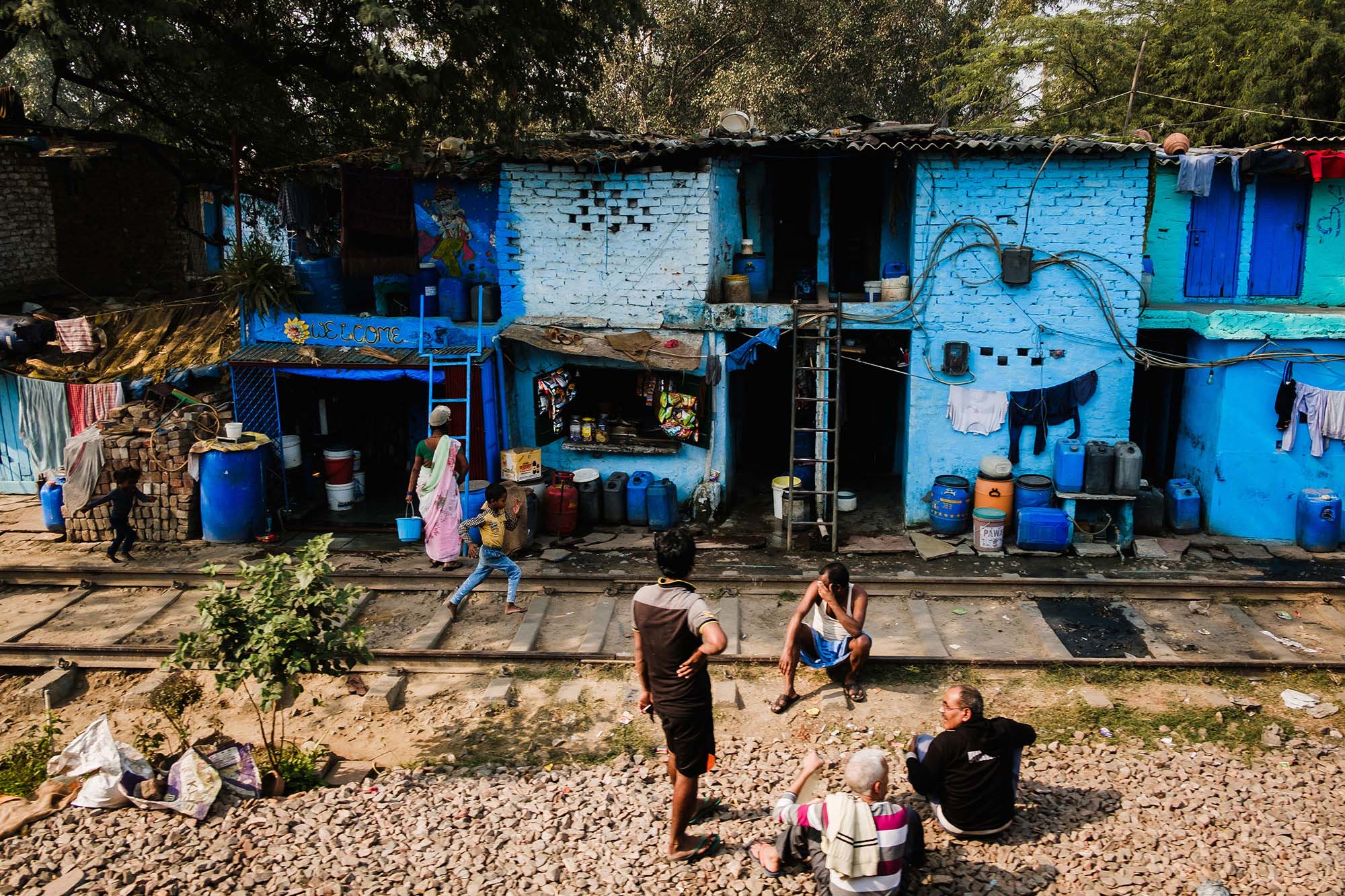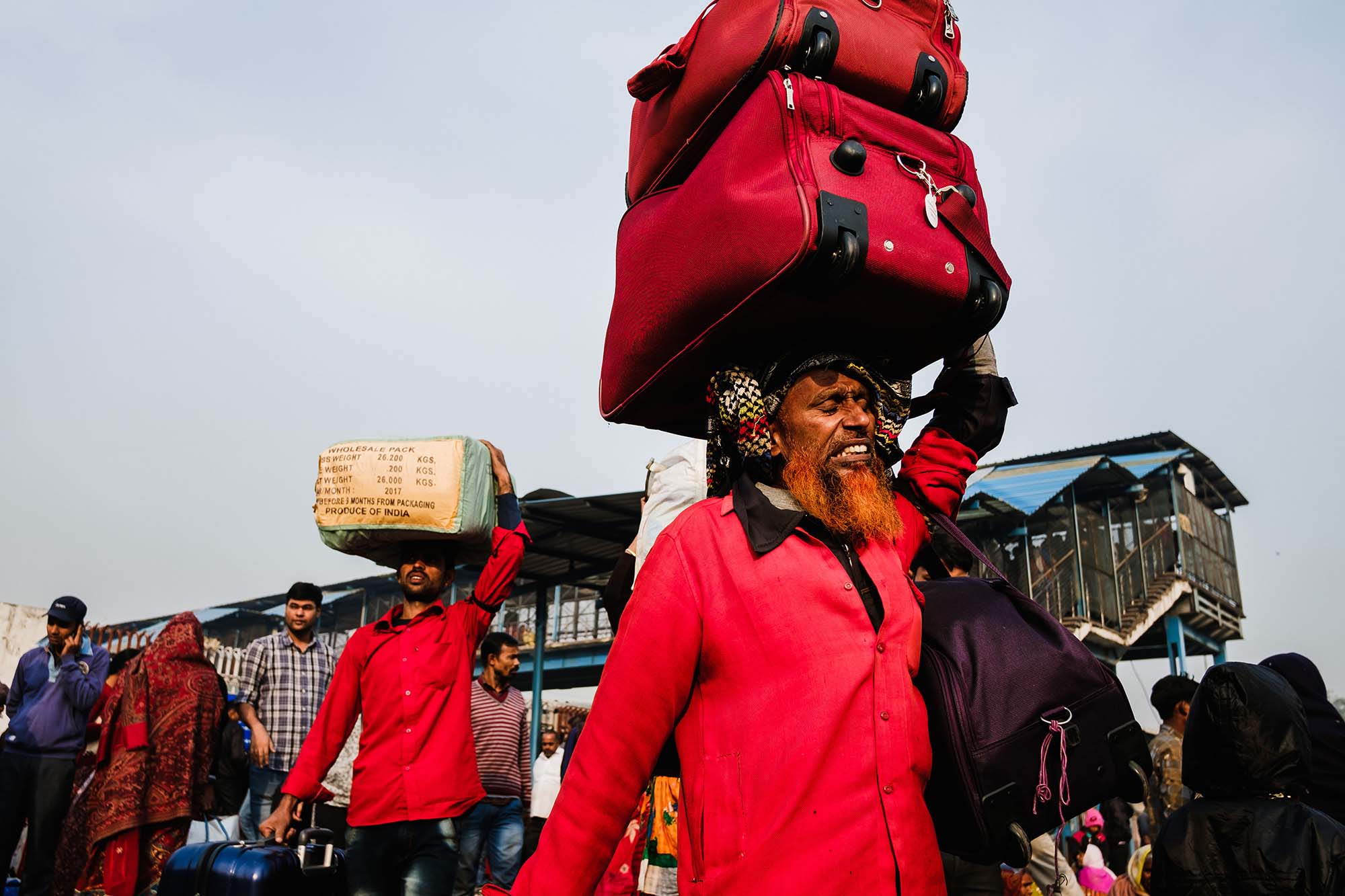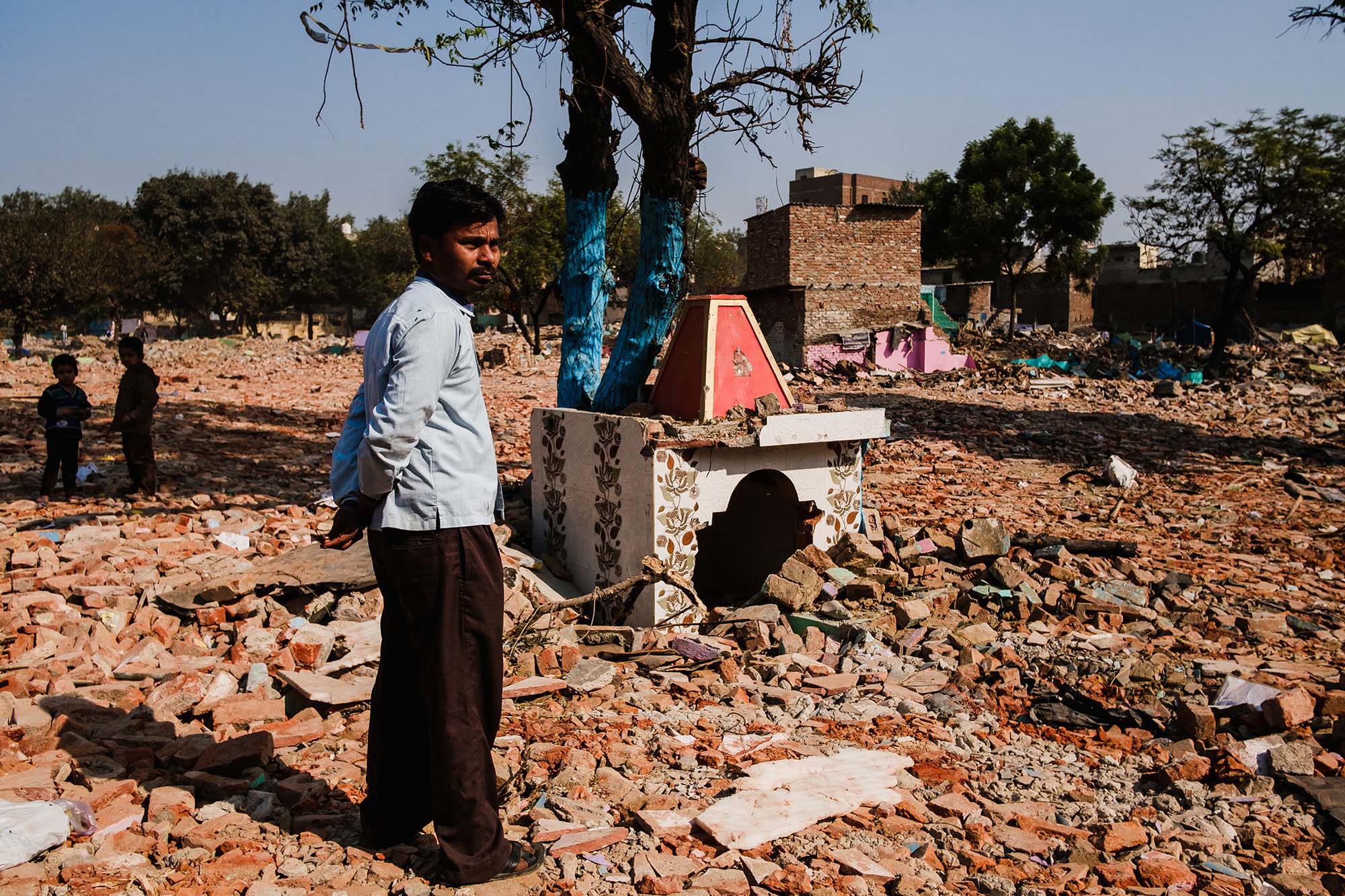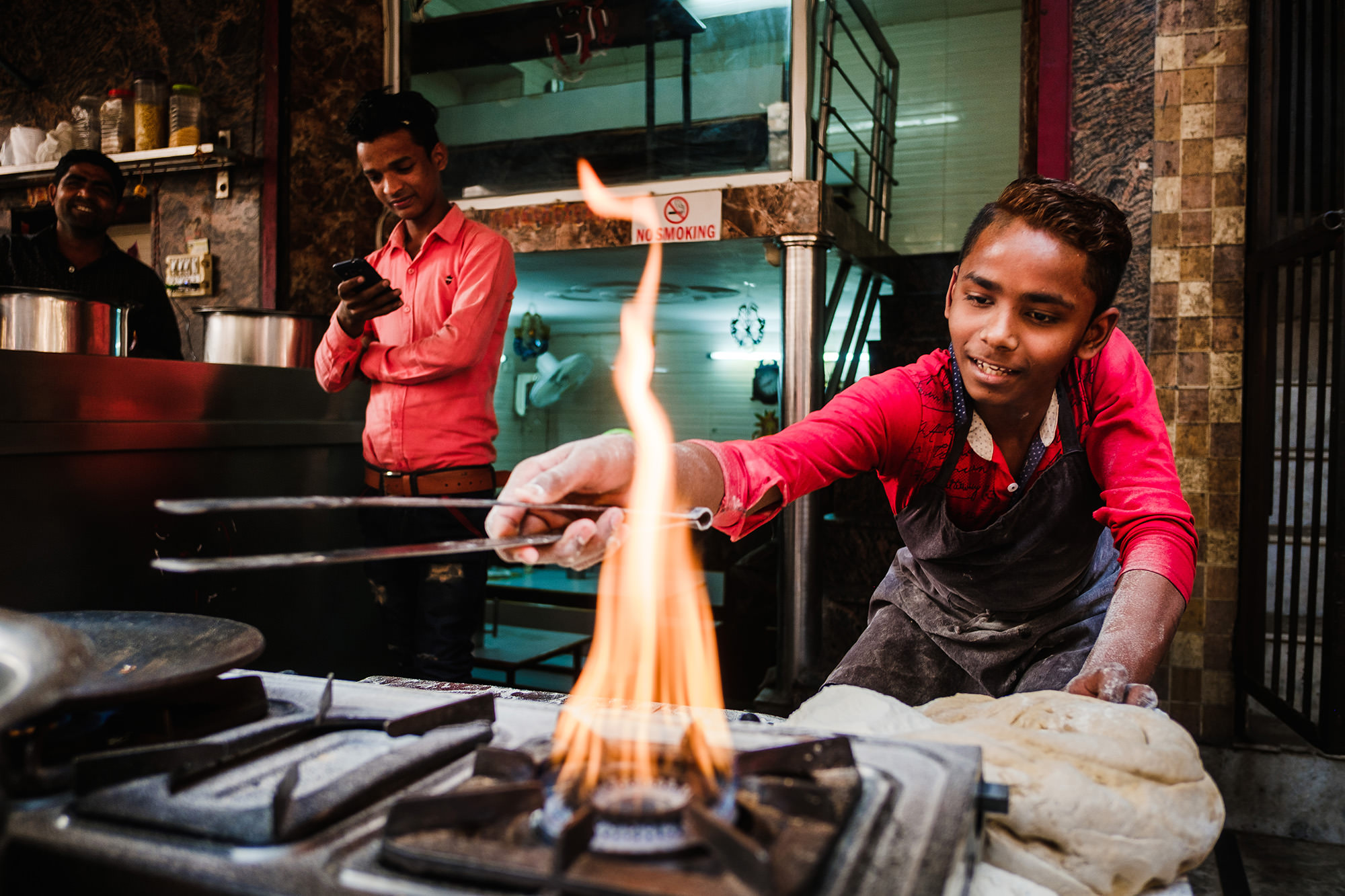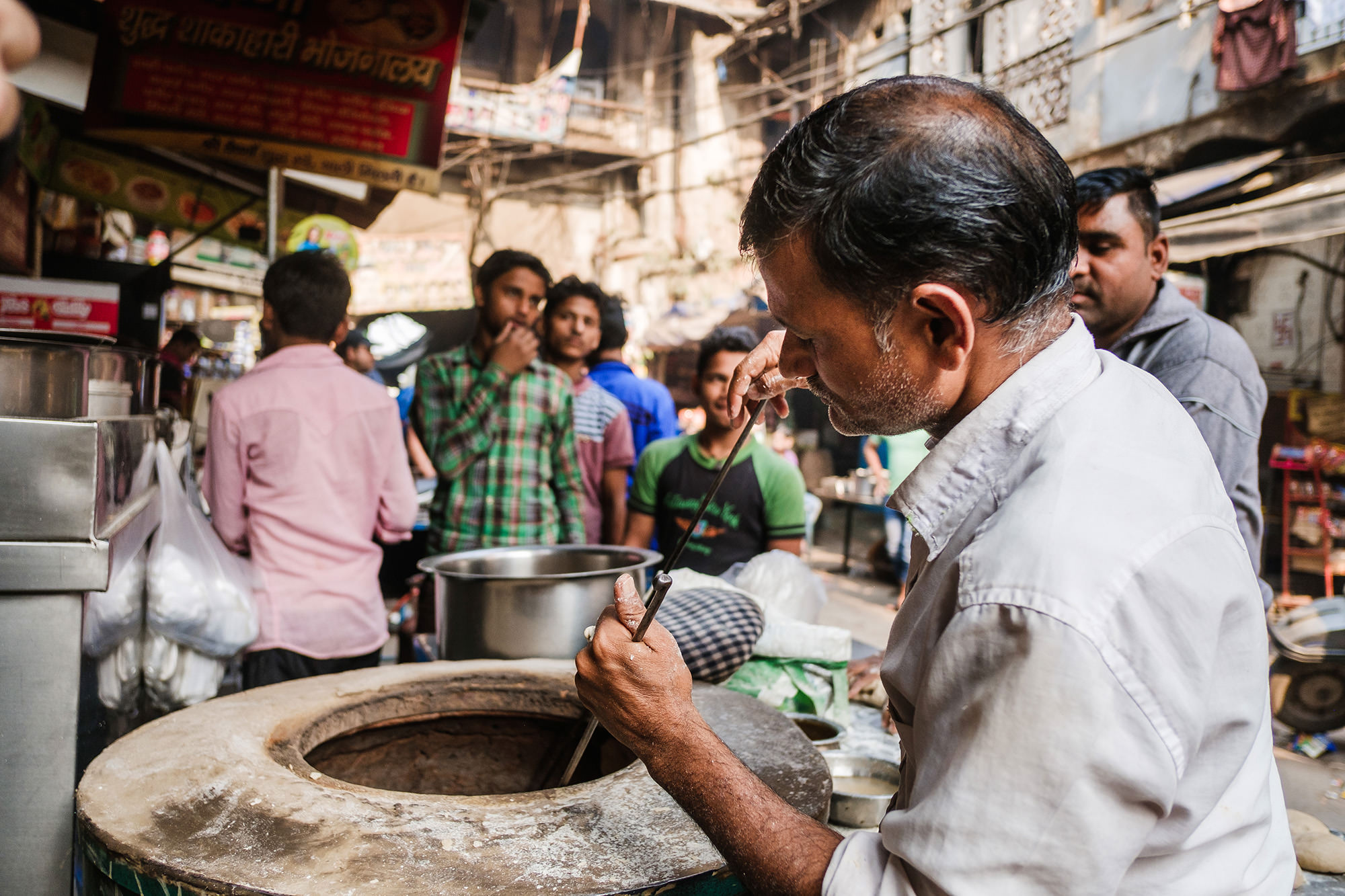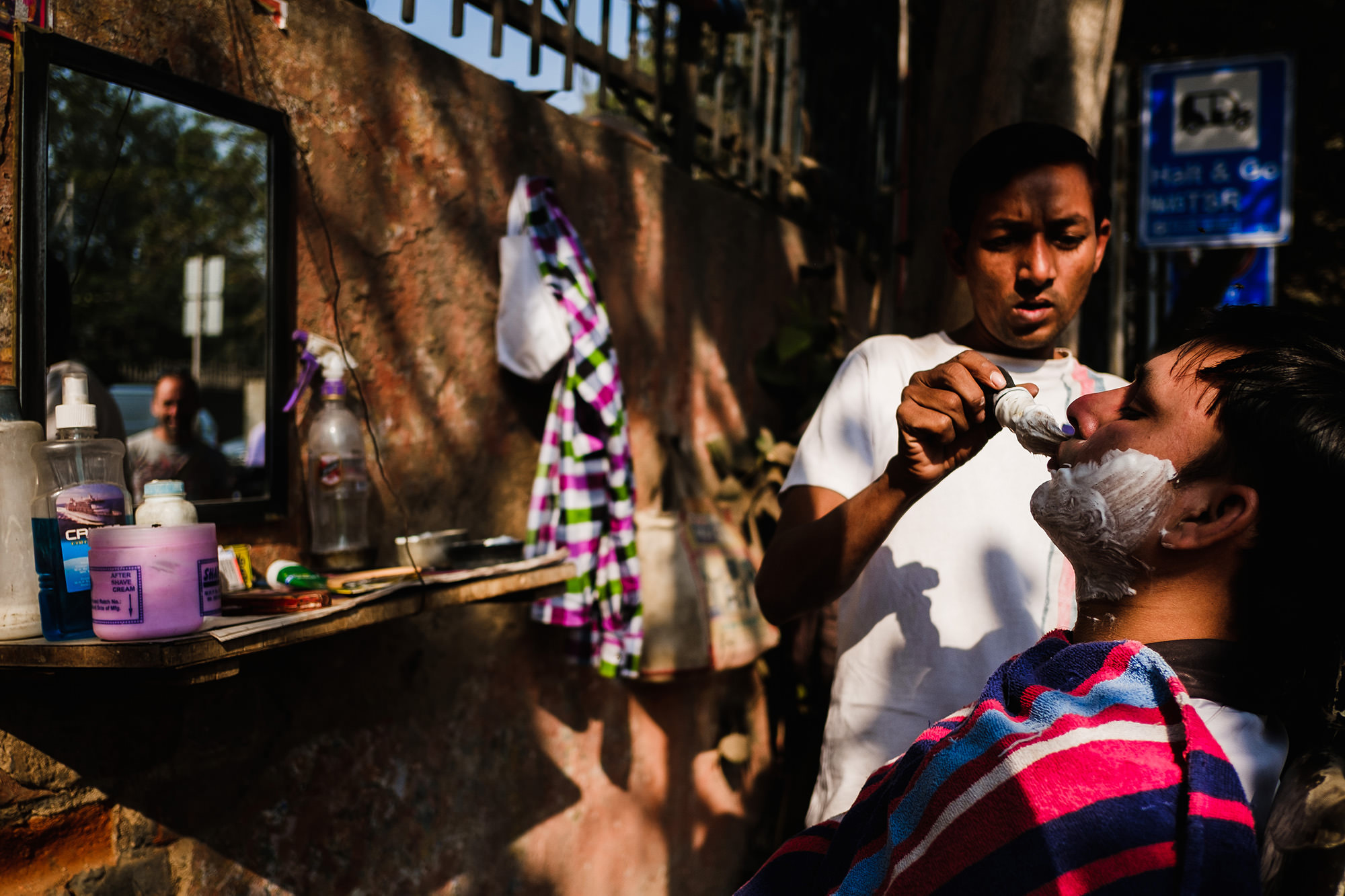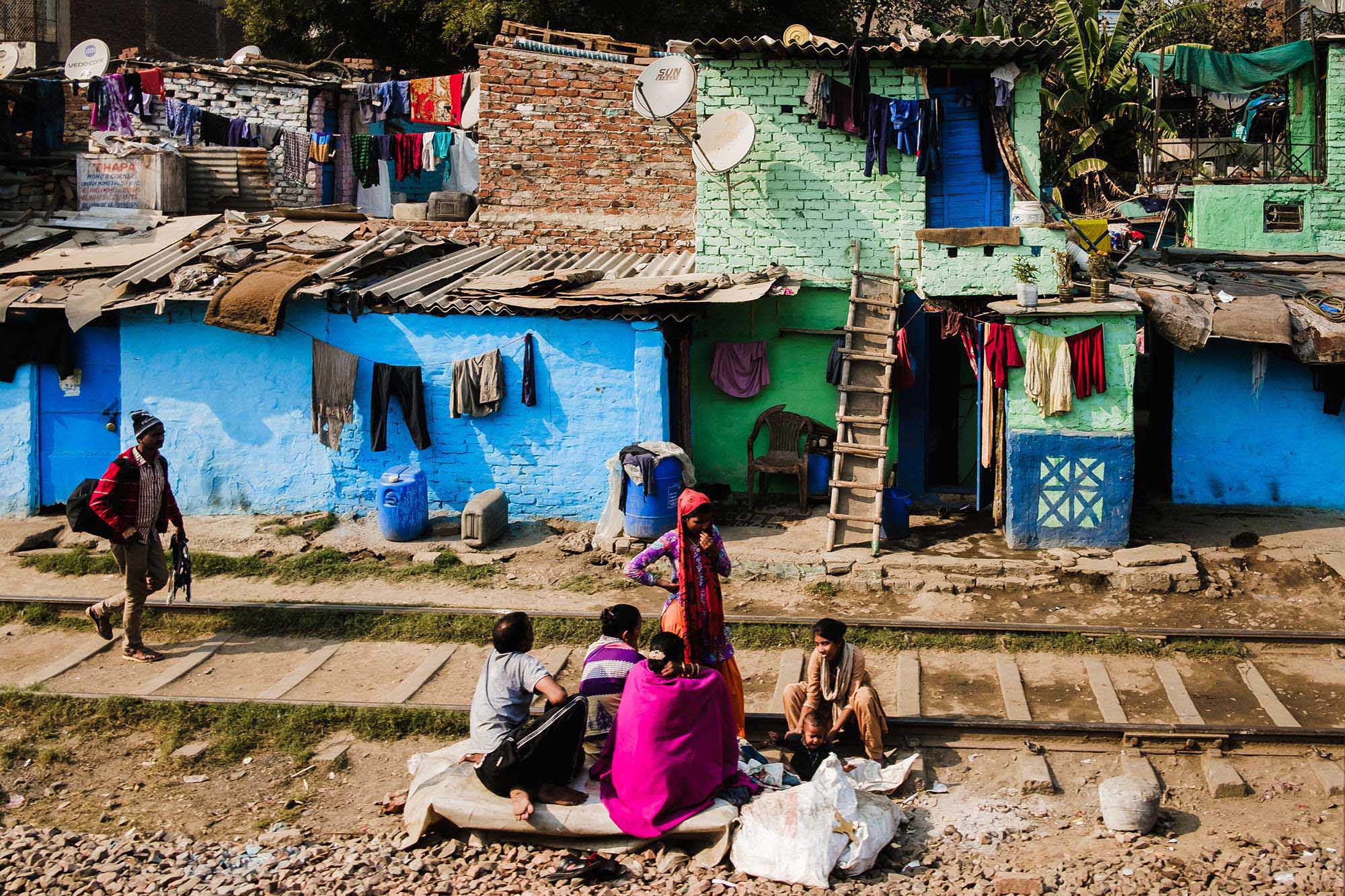 We then took a 10hour night train to Jodhpur and arrived in the morning in what seemed like a different world. The blue city had a calming feeling and Anna booked a hostel with a beautiful rooftop terrace. For 2 days we roamed the city, talked to people and had fantastic chai tea in people's houses. I think for the atmosphere, Jodhpur was my favourite place.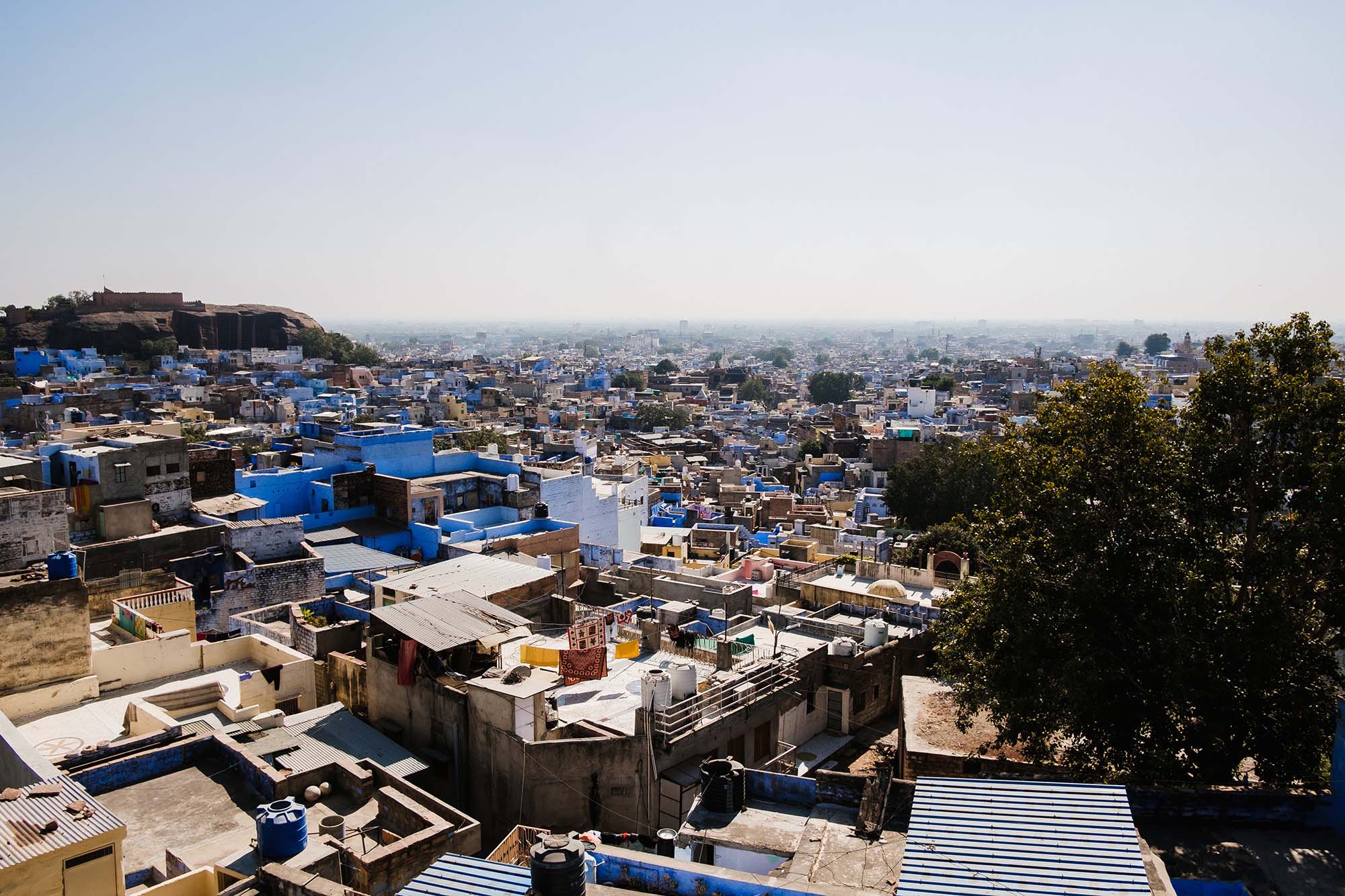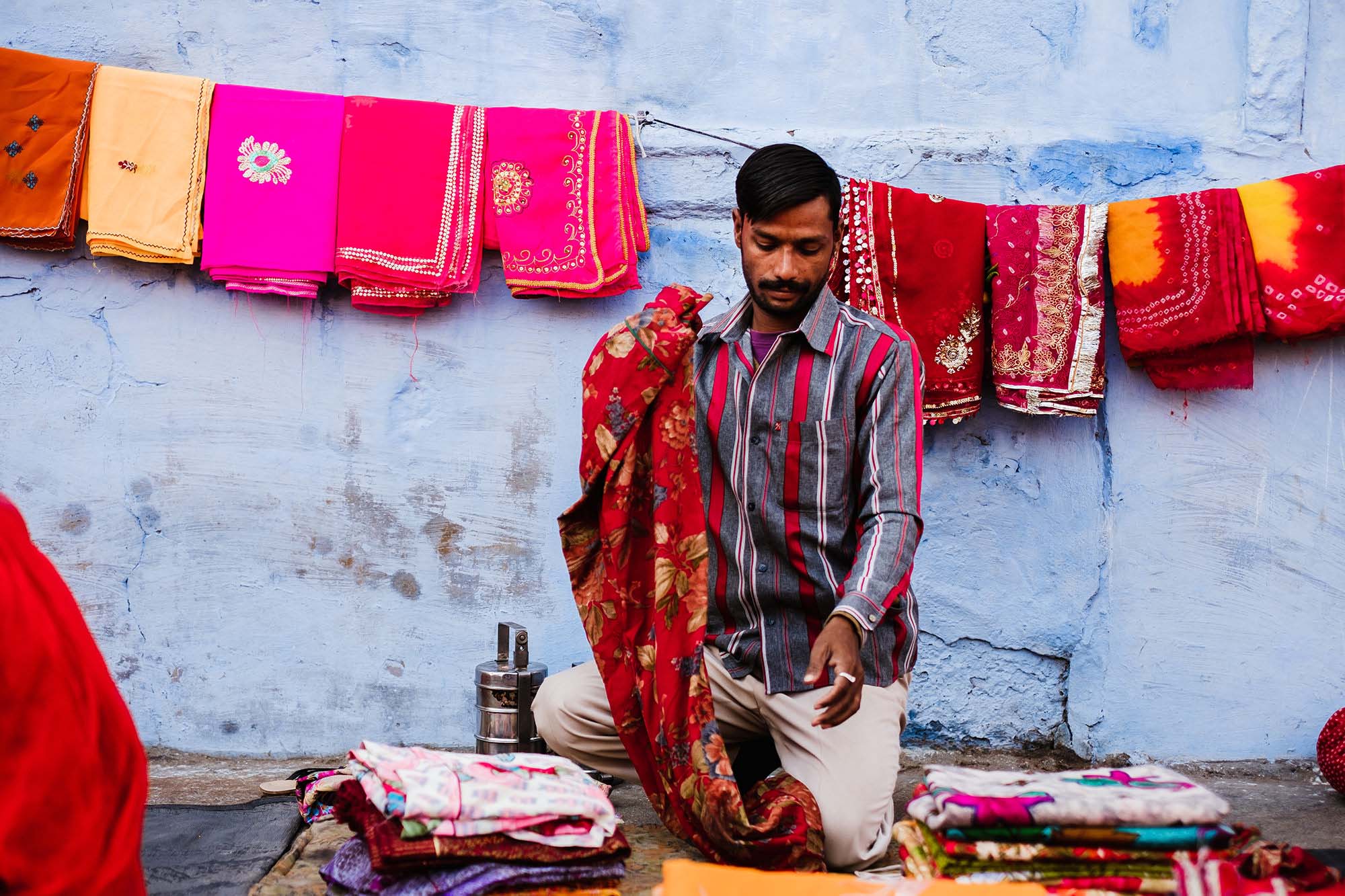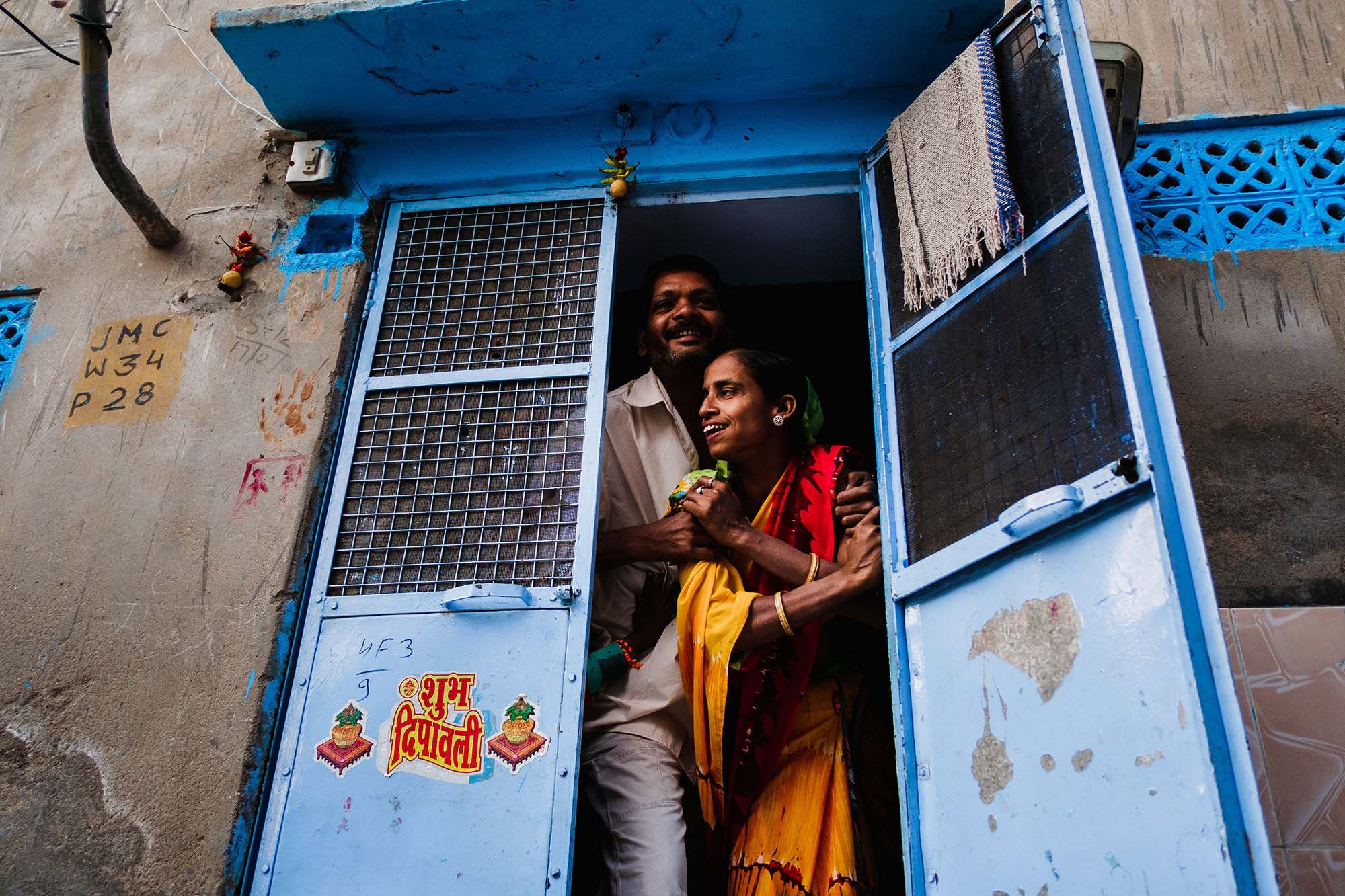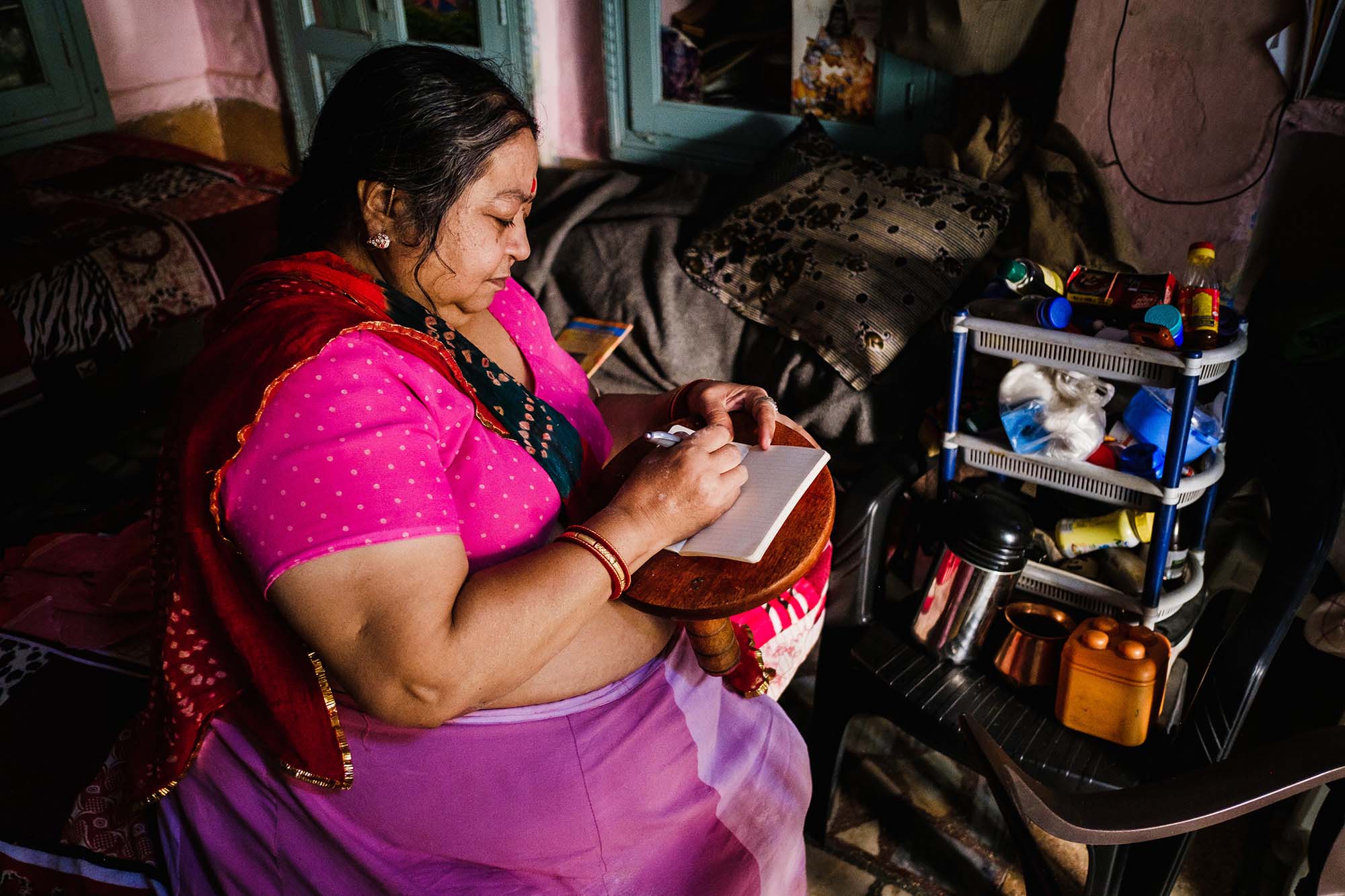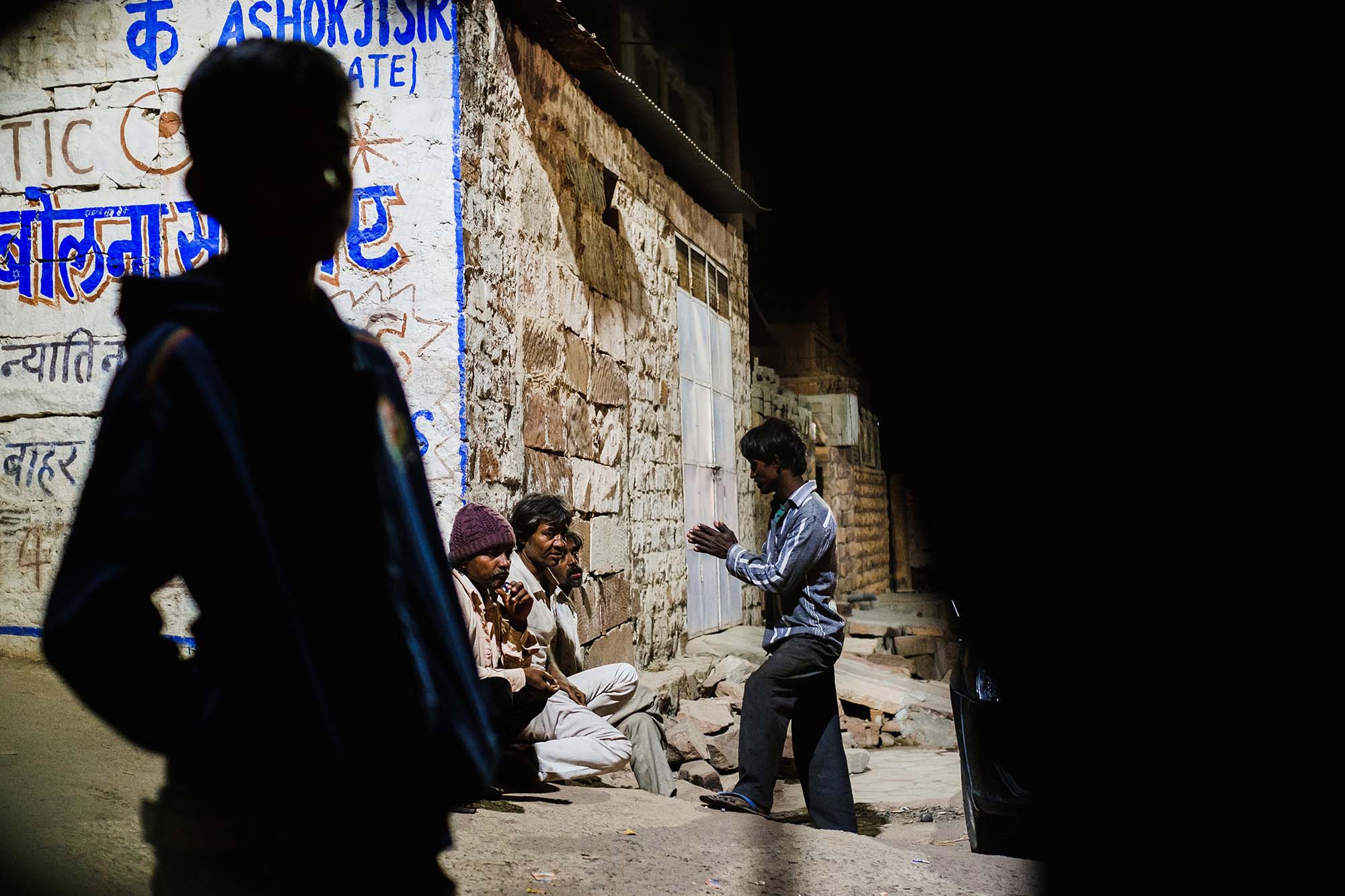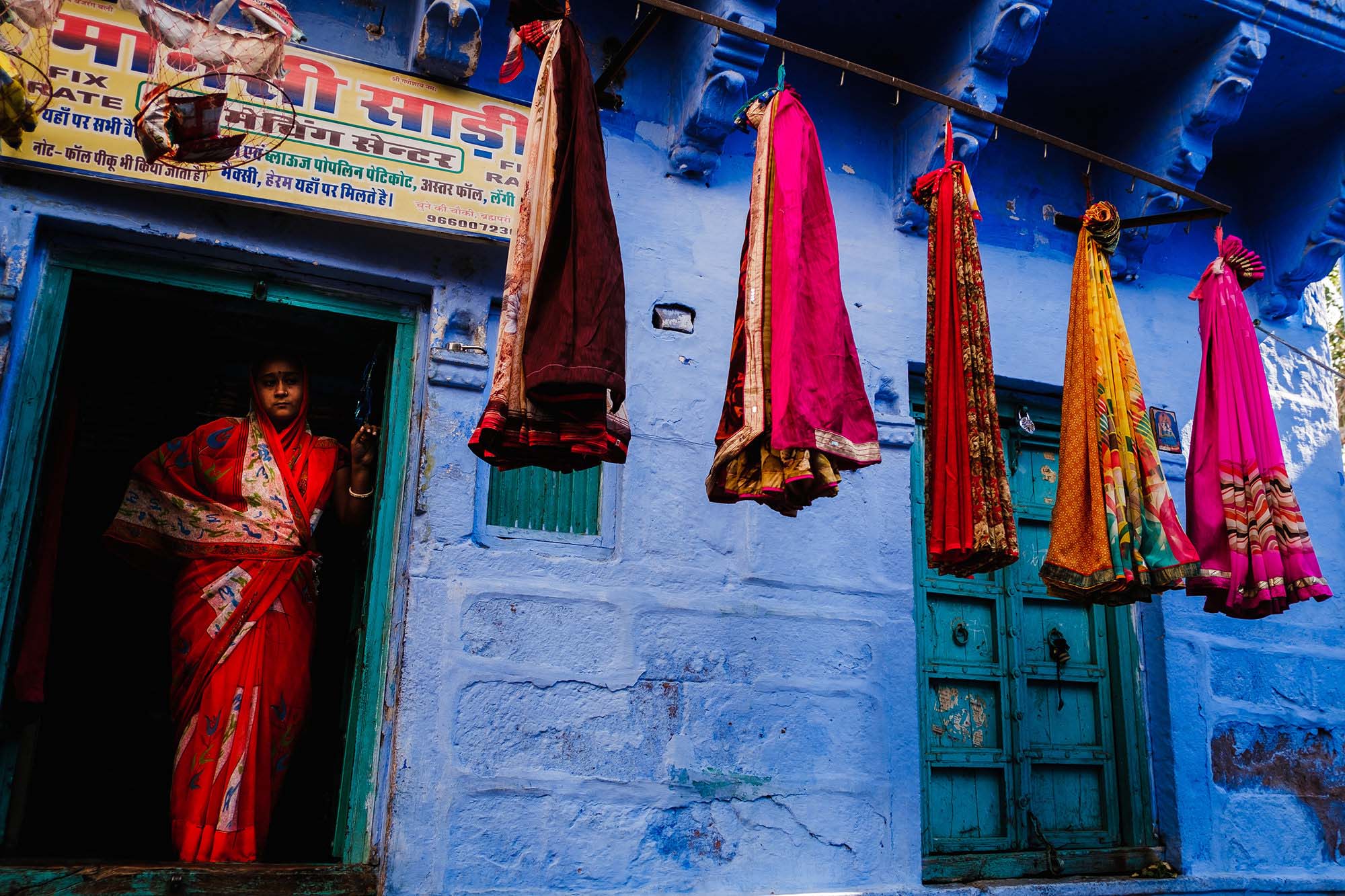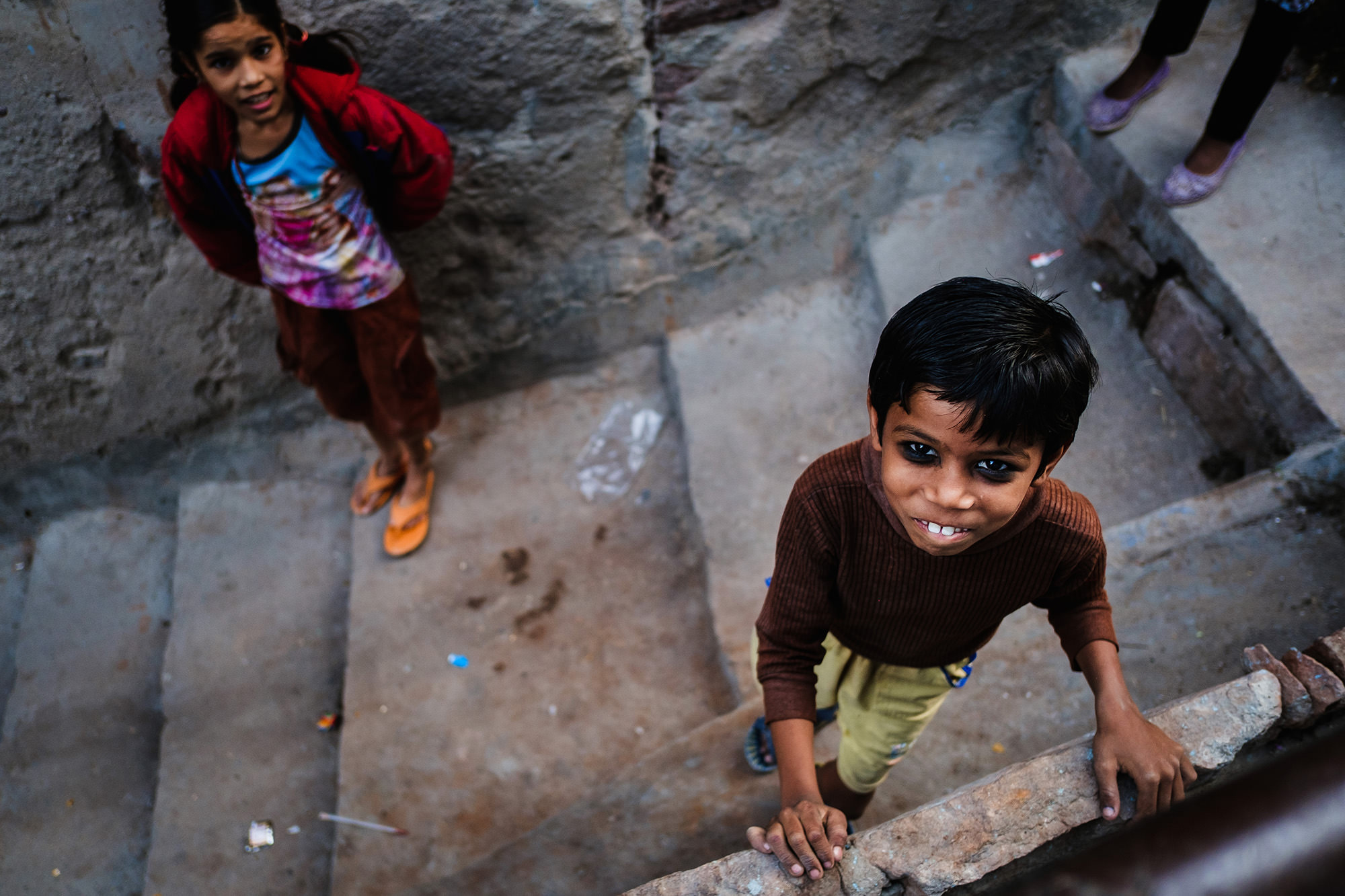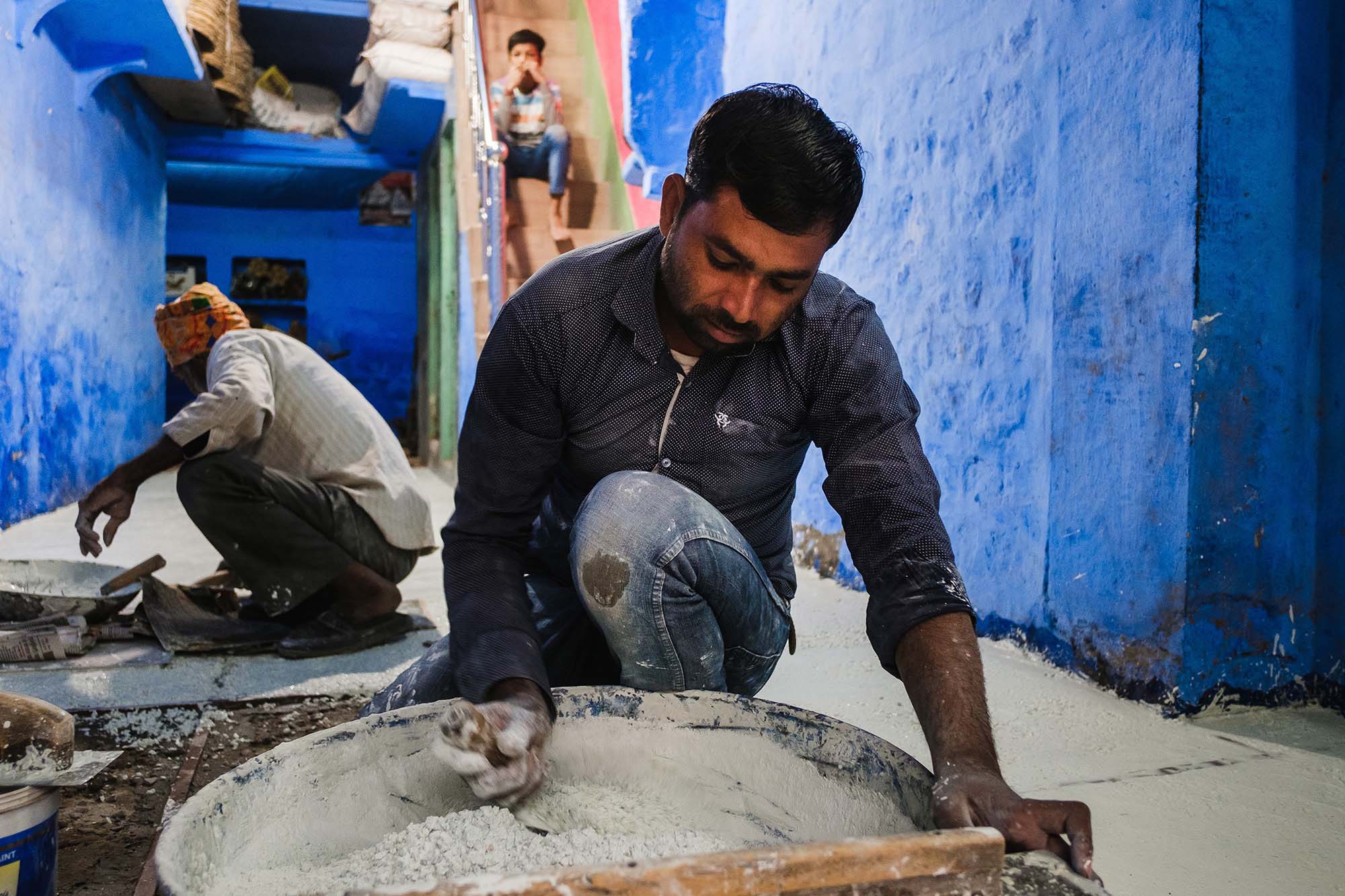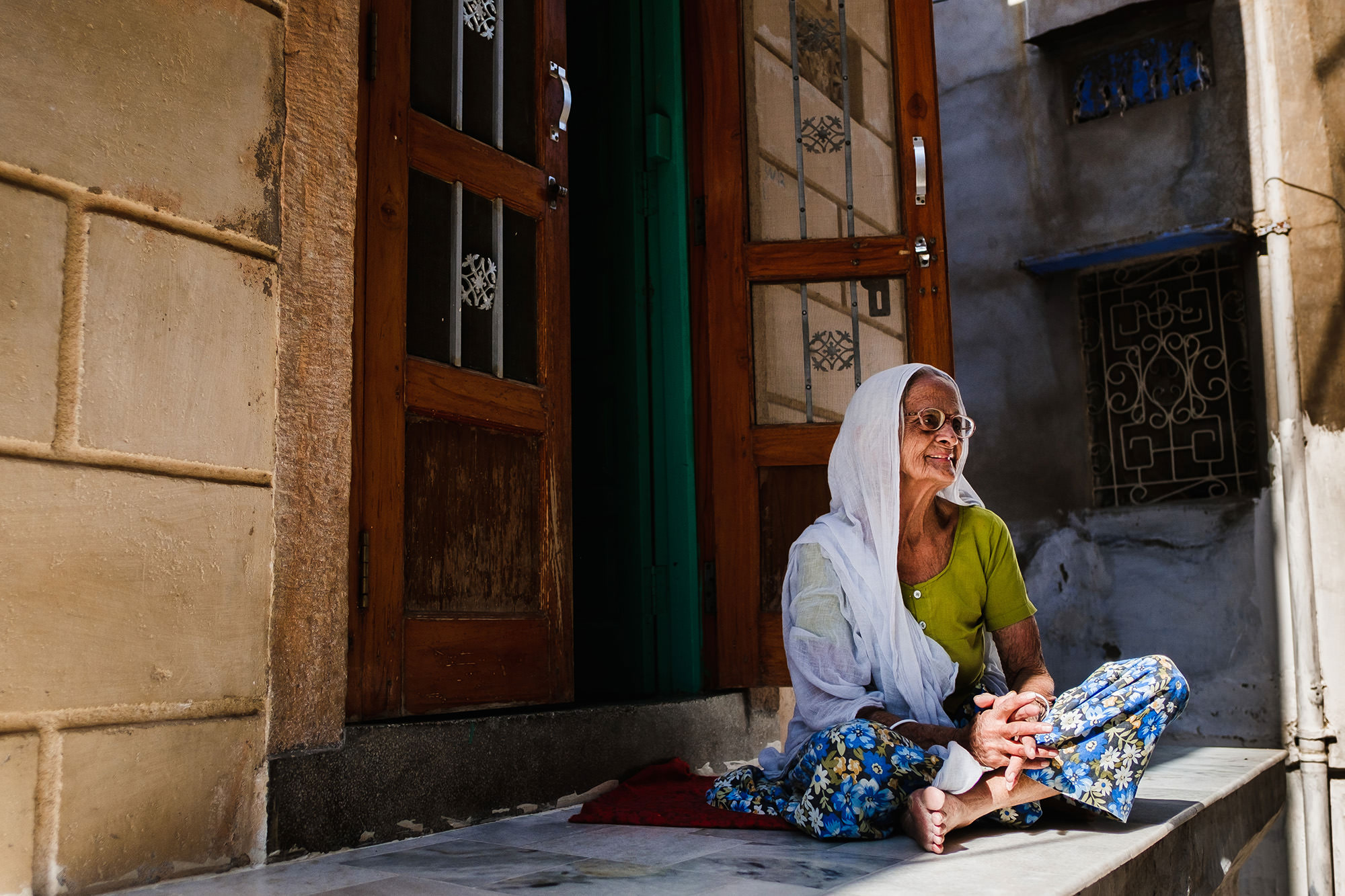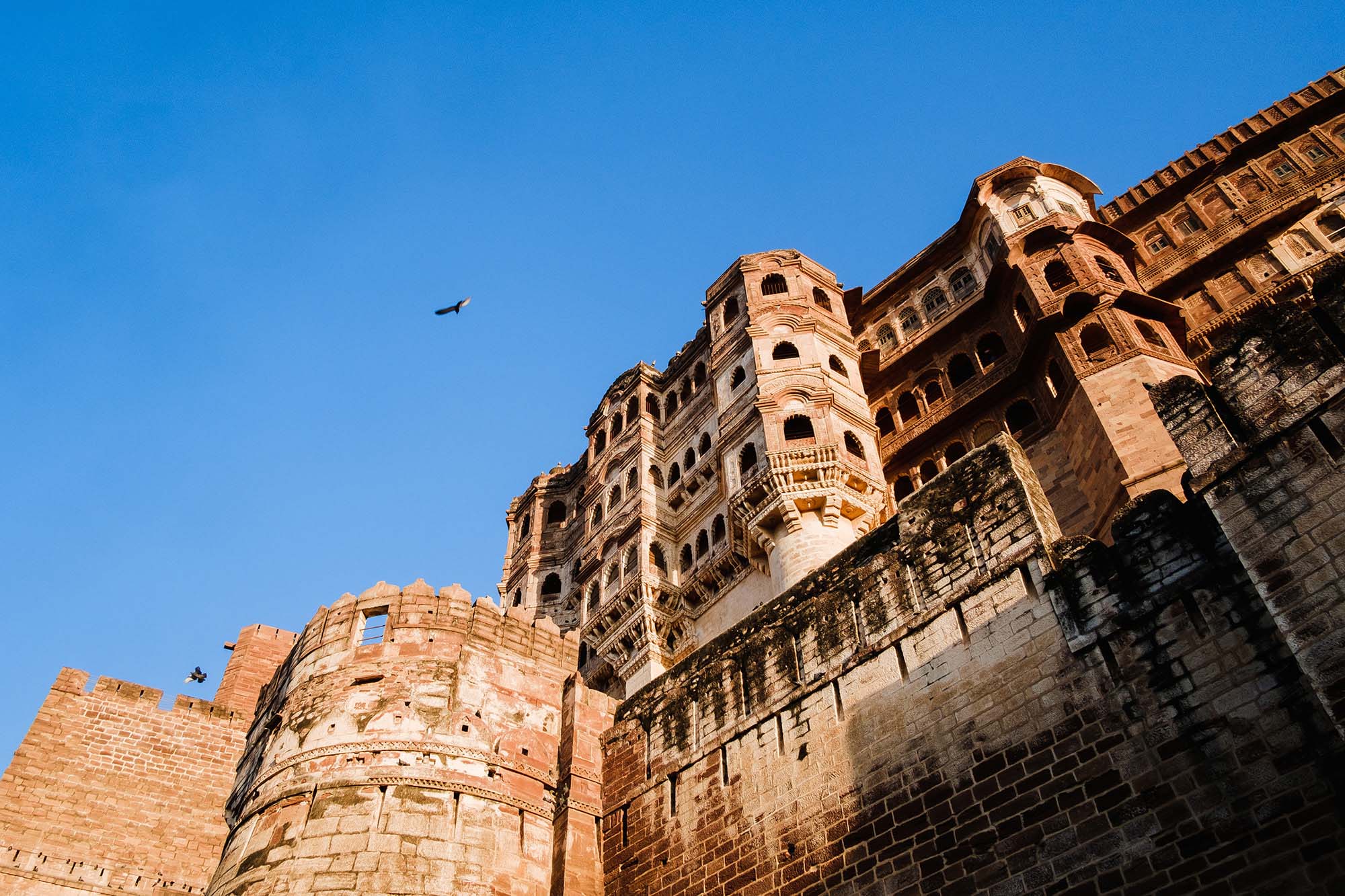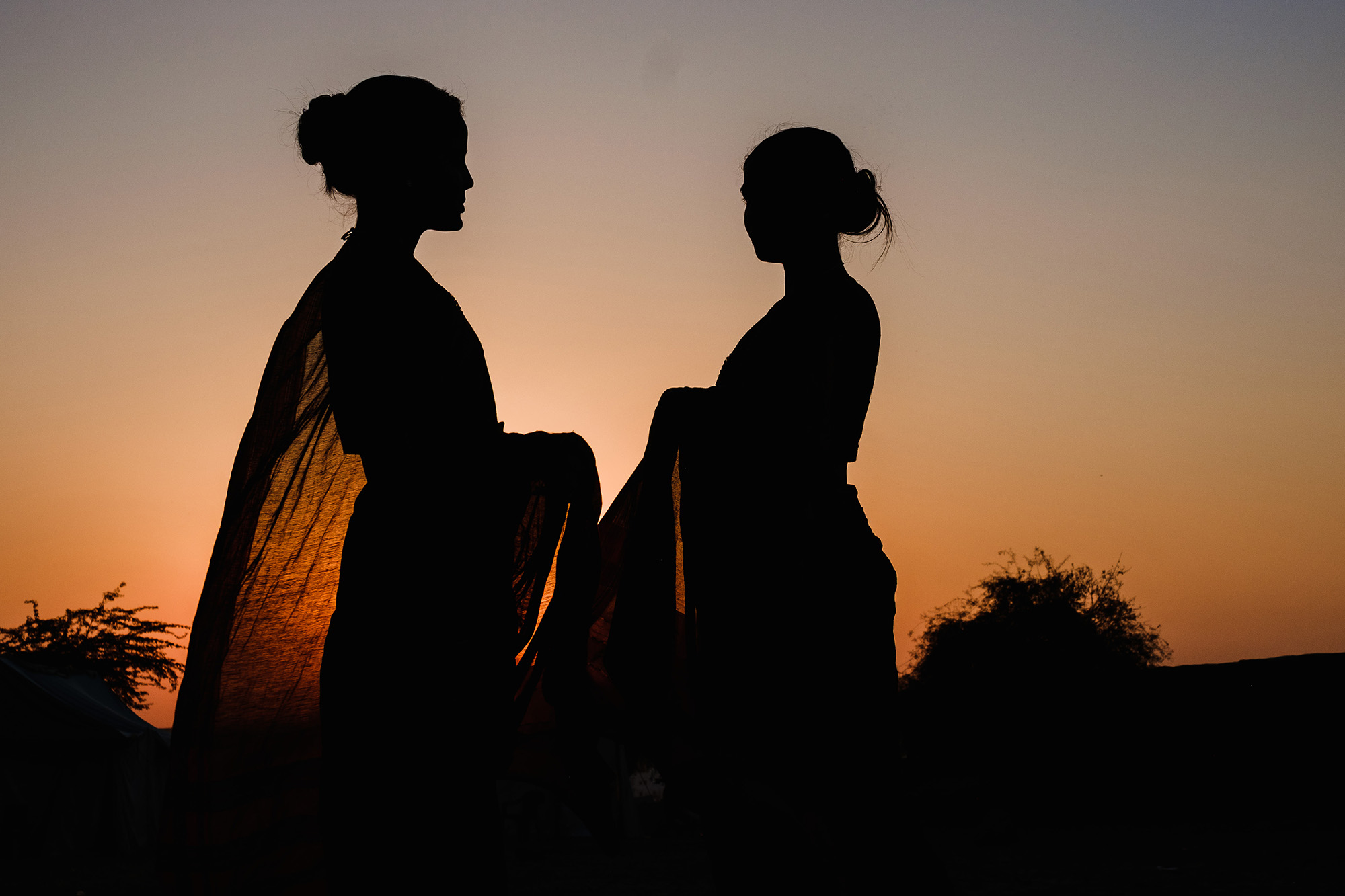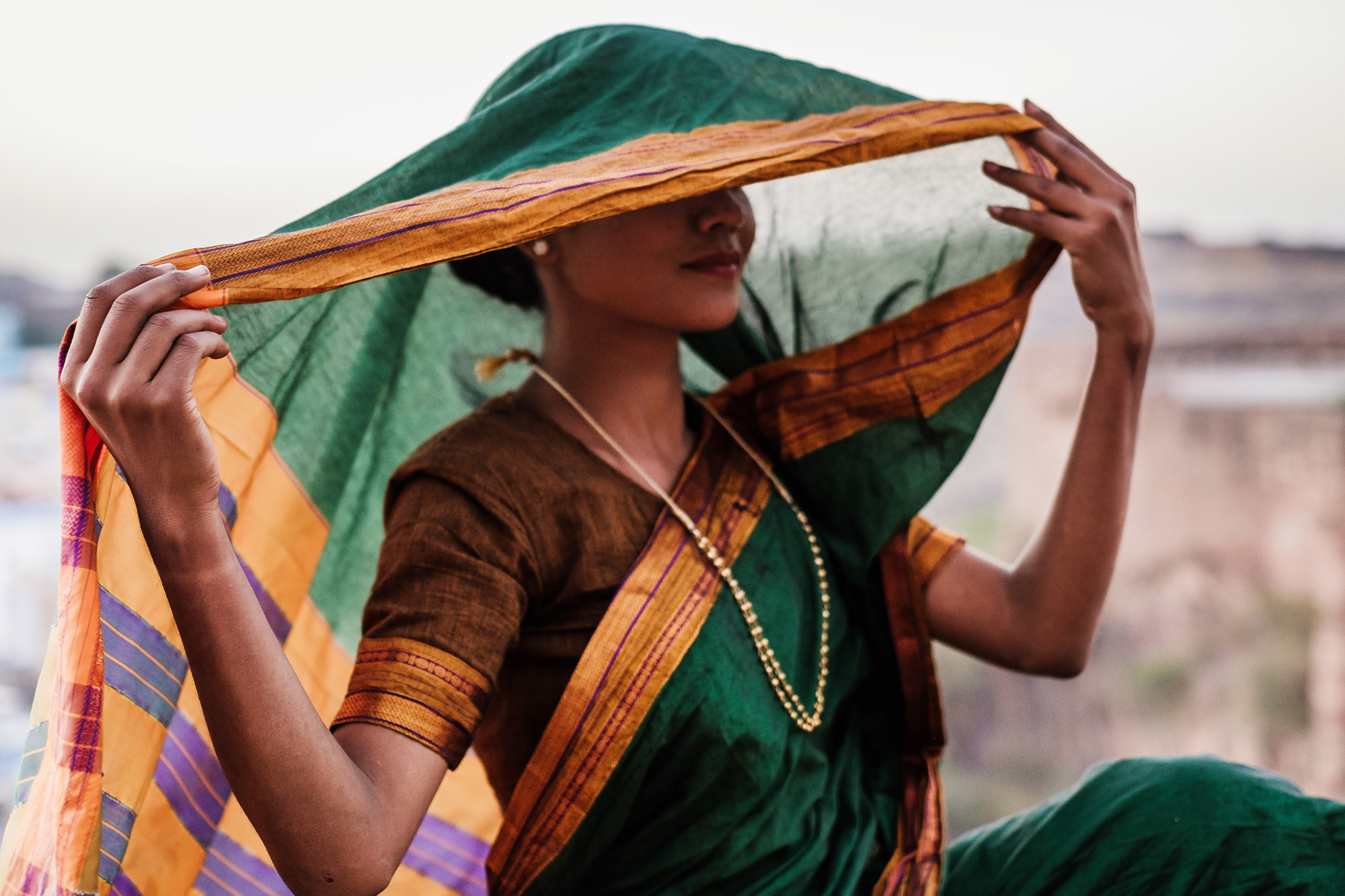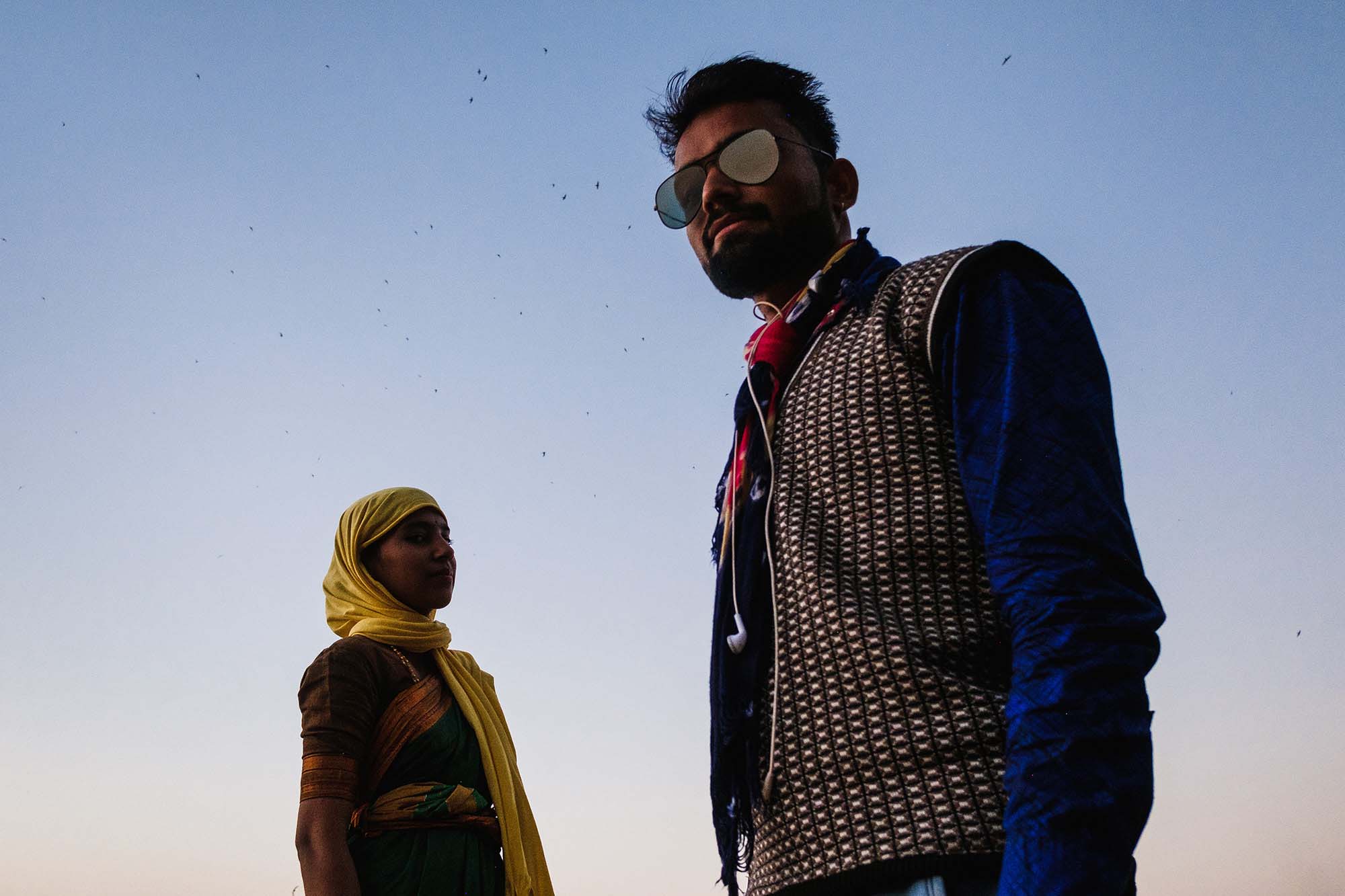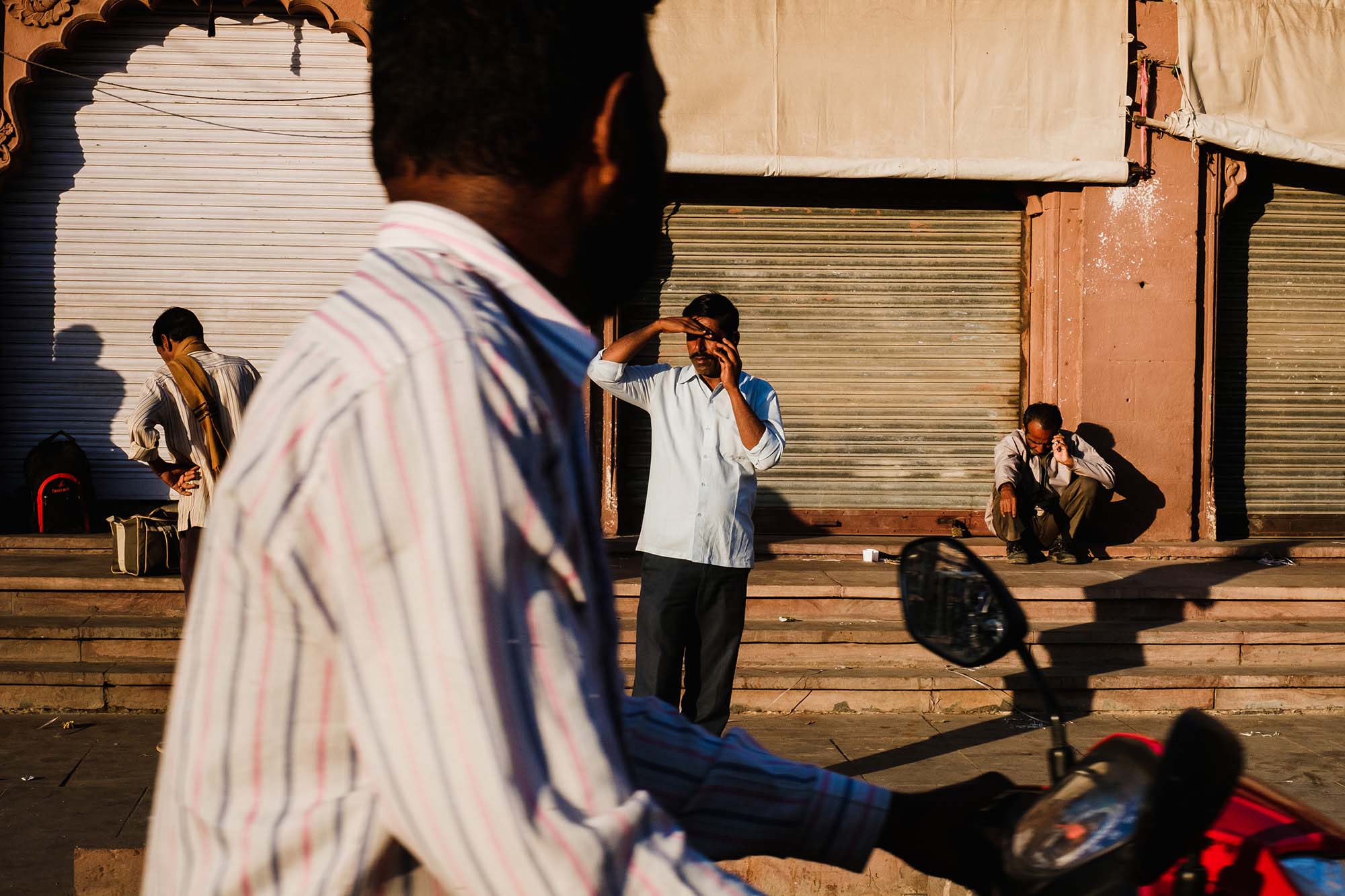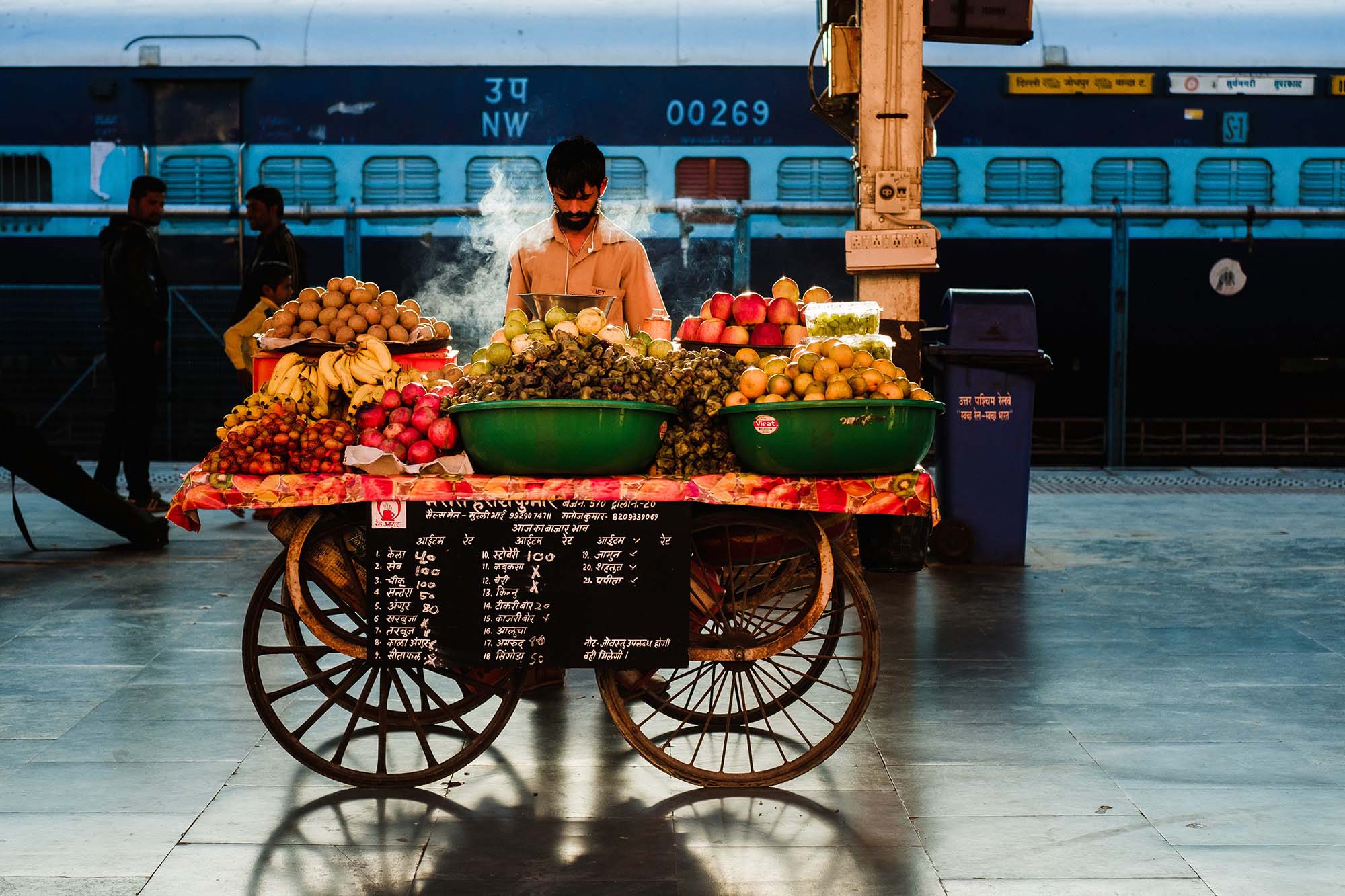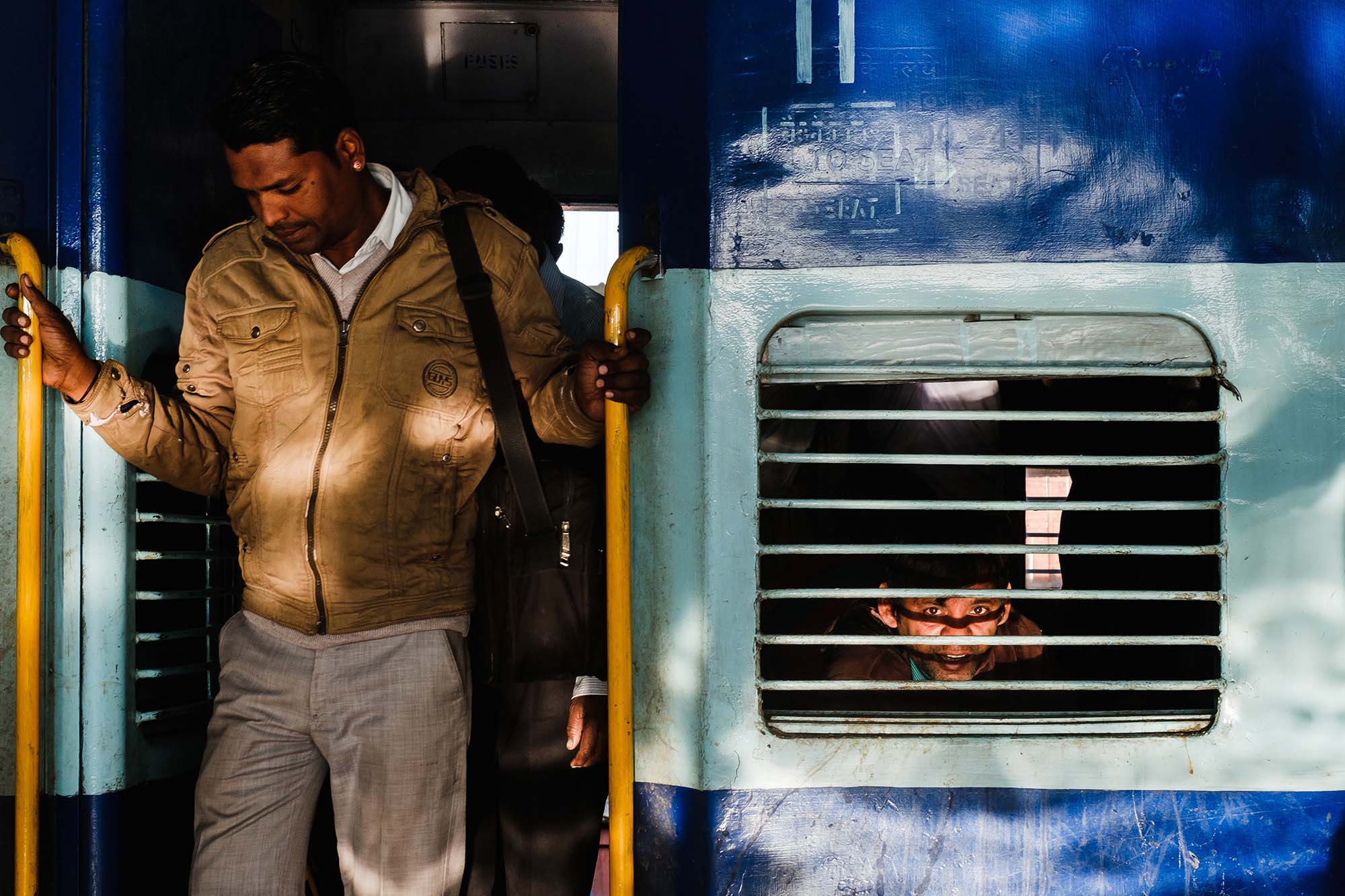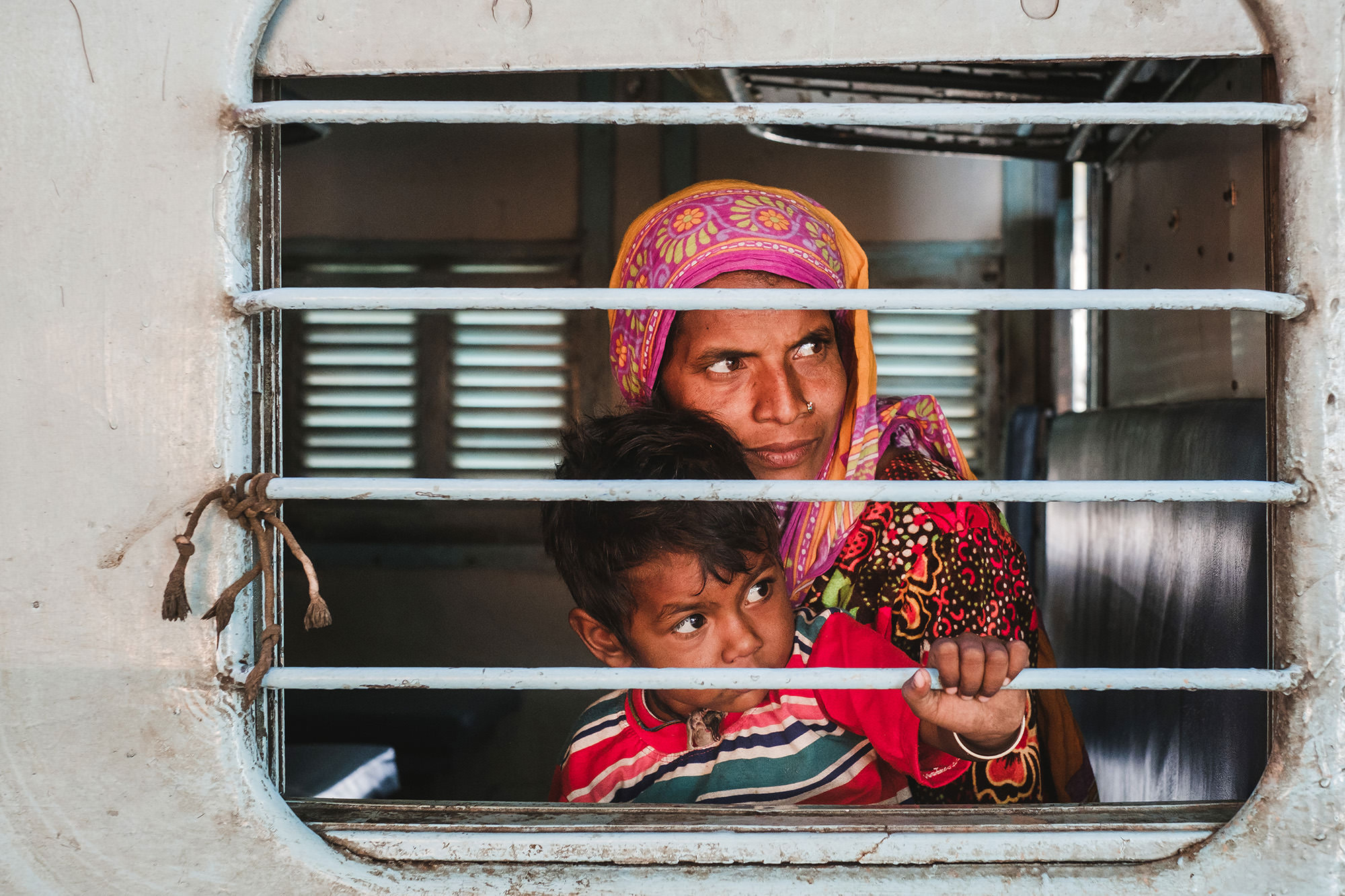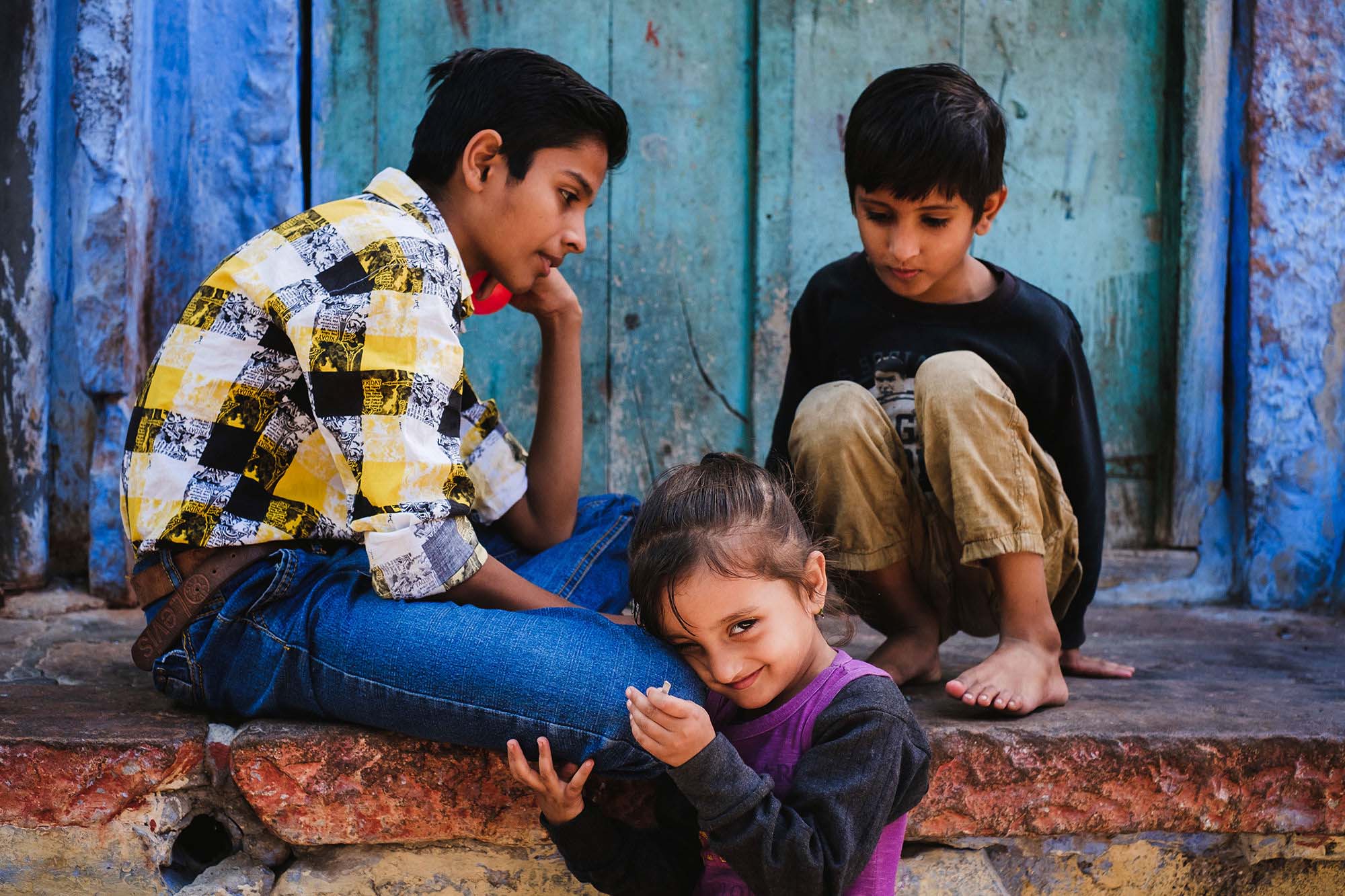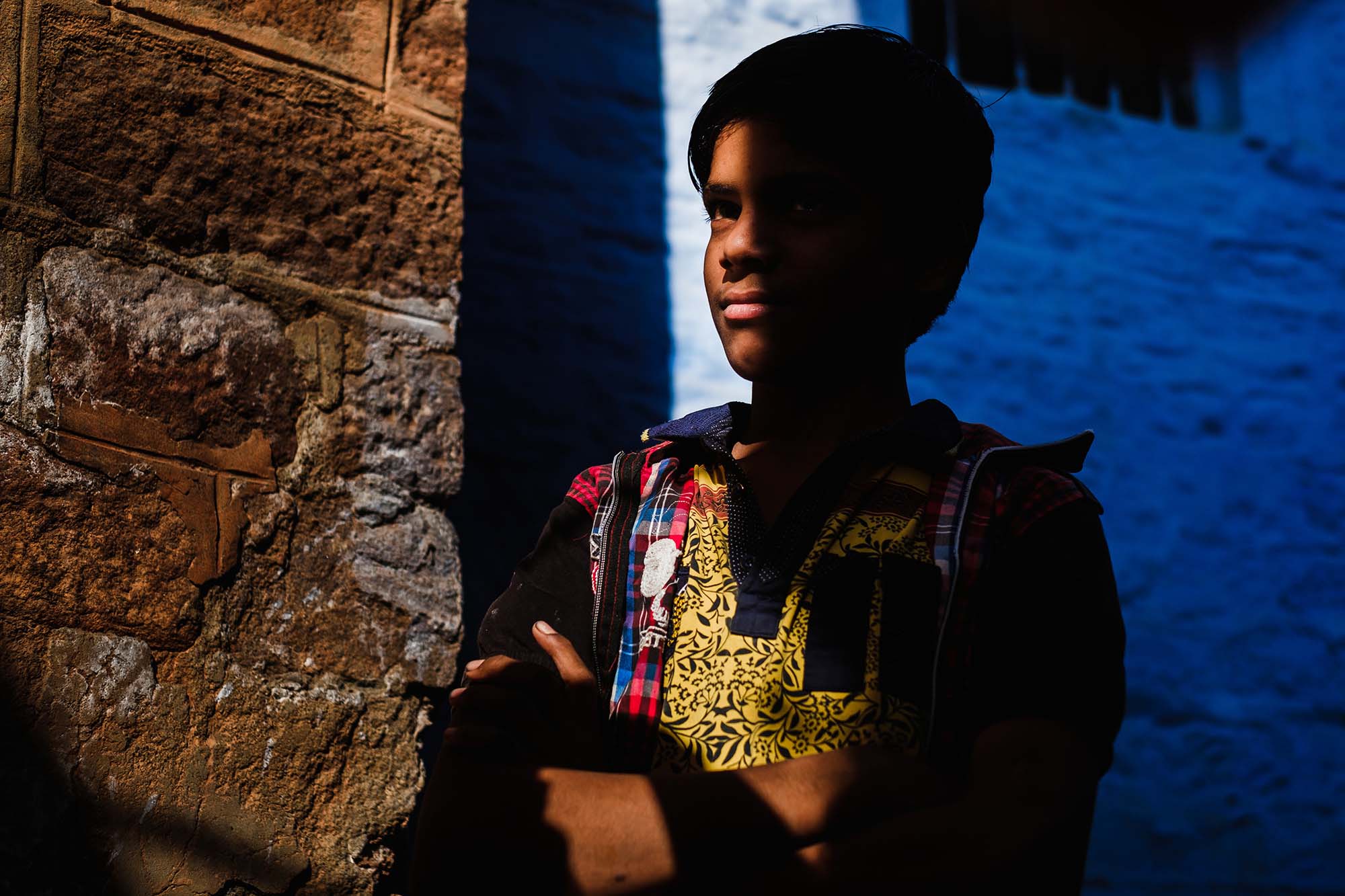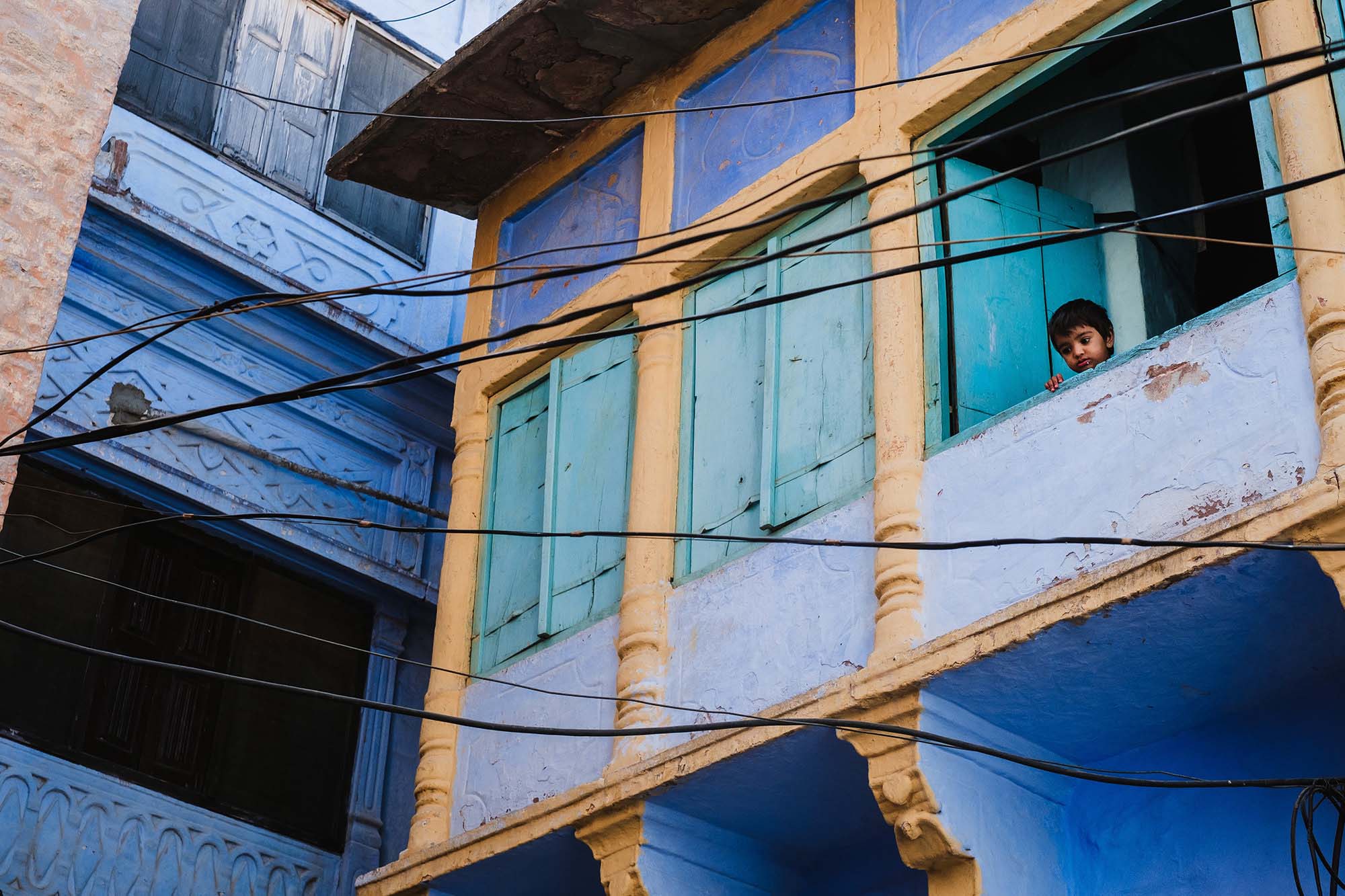 Jodhpur had two very unique opportunities in store for us. One was that we got invited to a Bollywood filmset on Fort Mehrangarh, where two of our boys were Extras, pretending to be British soldieres. While Matt and Alex marched up and down some hills, the rest of us used the setting sun to do a photoshoot with some dancers – followed by a treck around the city to find the filmset and collect Anna who was sort of trapped in the middle of nowhere without the rest of us lot.
The other thing that happened was a podcast interview with all of us. Andrew, the one from 'Down Under', runs a photography business podcast and obviously brought his recorder along. While we were in Jodhpur, casually hanging out on the rooftop terrace drinking tea, he decided to interview each of us to create a podcast about the trip. He published the episode just before Christmas so go and have a listen.
Next stop was Kolkata but first we needed to get back to Delhi. Our train was scheduled for 6.30pm and it turned out it was slightly delayed – by about 8hours. People seemed to be used to that, judging by the number of groups sleeping outside the Jodhpur train station. We somehow made it back to Delhi in time to have a quick lunch – which is a challenge in itself because food is not served quickly in India – before heading to the airport where we learned that queueing is an alien concept for Indians.
In Kolkata I had to accept the fact that I got myself a nasty cold and slept in most of the time to give my body some rest. By sleeping in I mean I got up between 8am and 9am, rather than 6am. On our trip we realised that life would happen in the morning hours for the most part. That also meant we went to bed early a lot – something I am not used to at all.
Kolkata felt different. It wasn't as easy to shoot as the other 2 places. It felt rougher and more raw and it challenged all of us.
We booked a homestay because hostels were hard to find – that was probably the first indication that we would find ourselves in a very un-touristy city. The homestay way great though, our host took us to the local restaurant/hangout place that we probably would have never tried if we had been out and about by ourselves.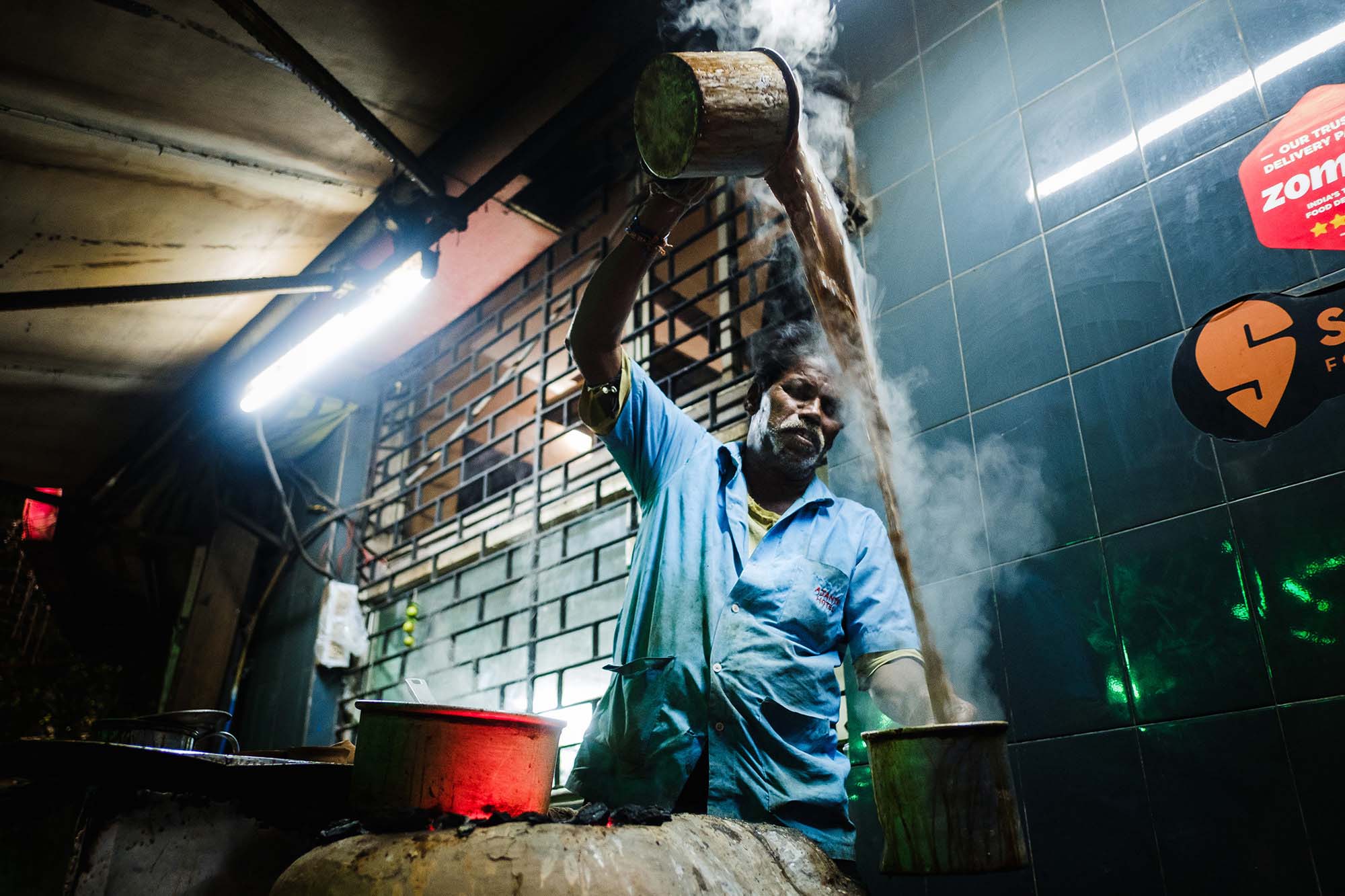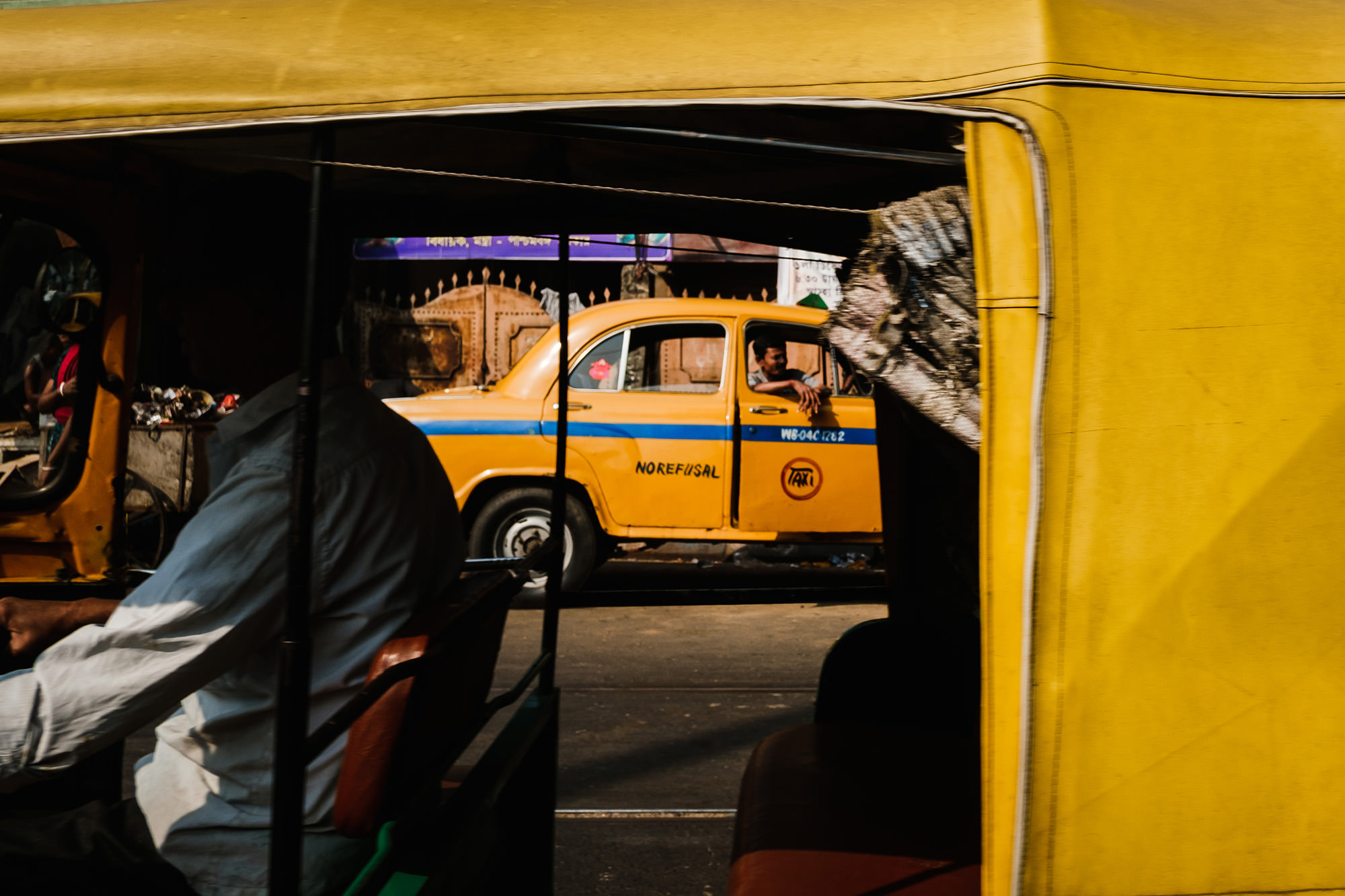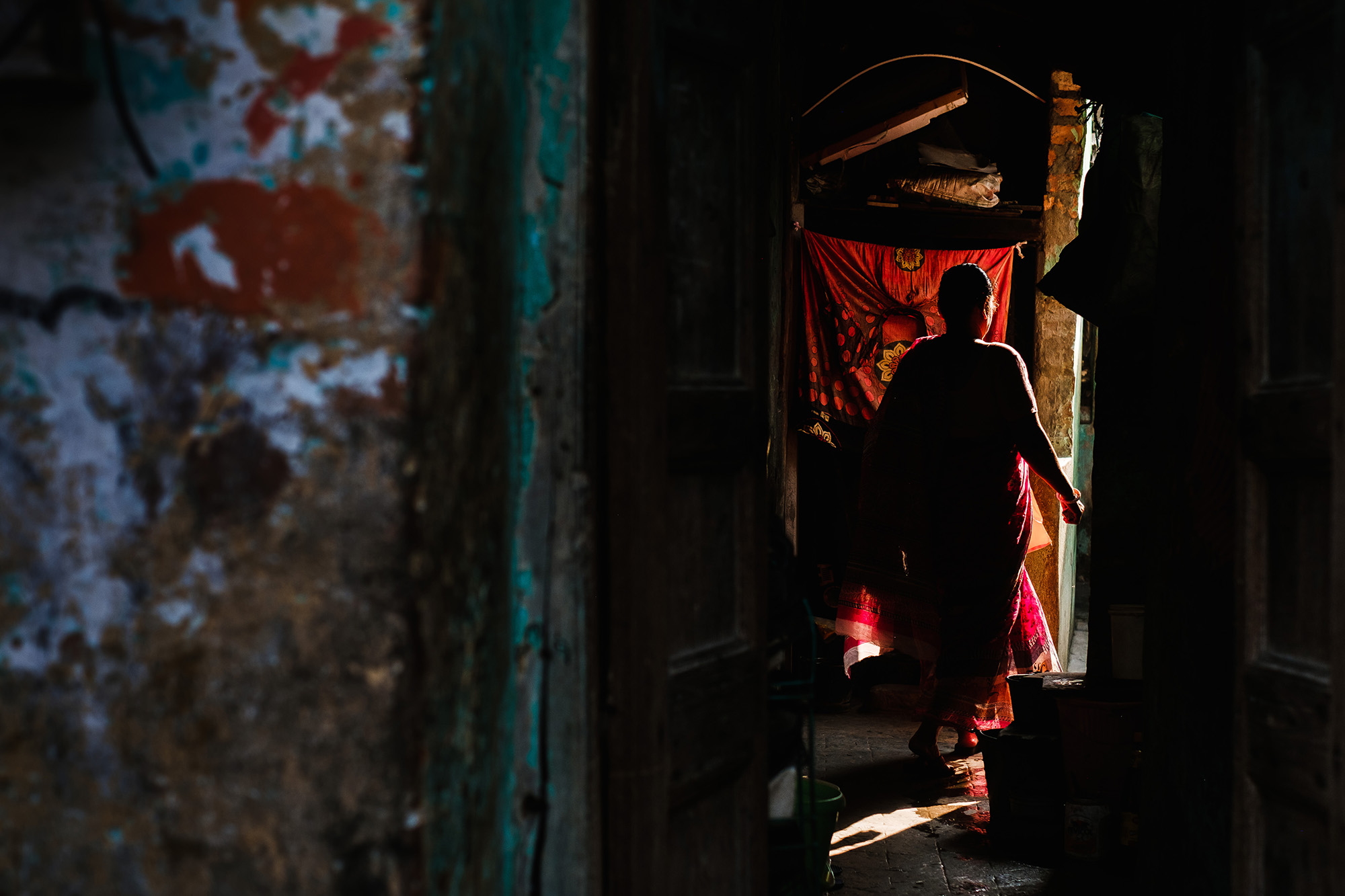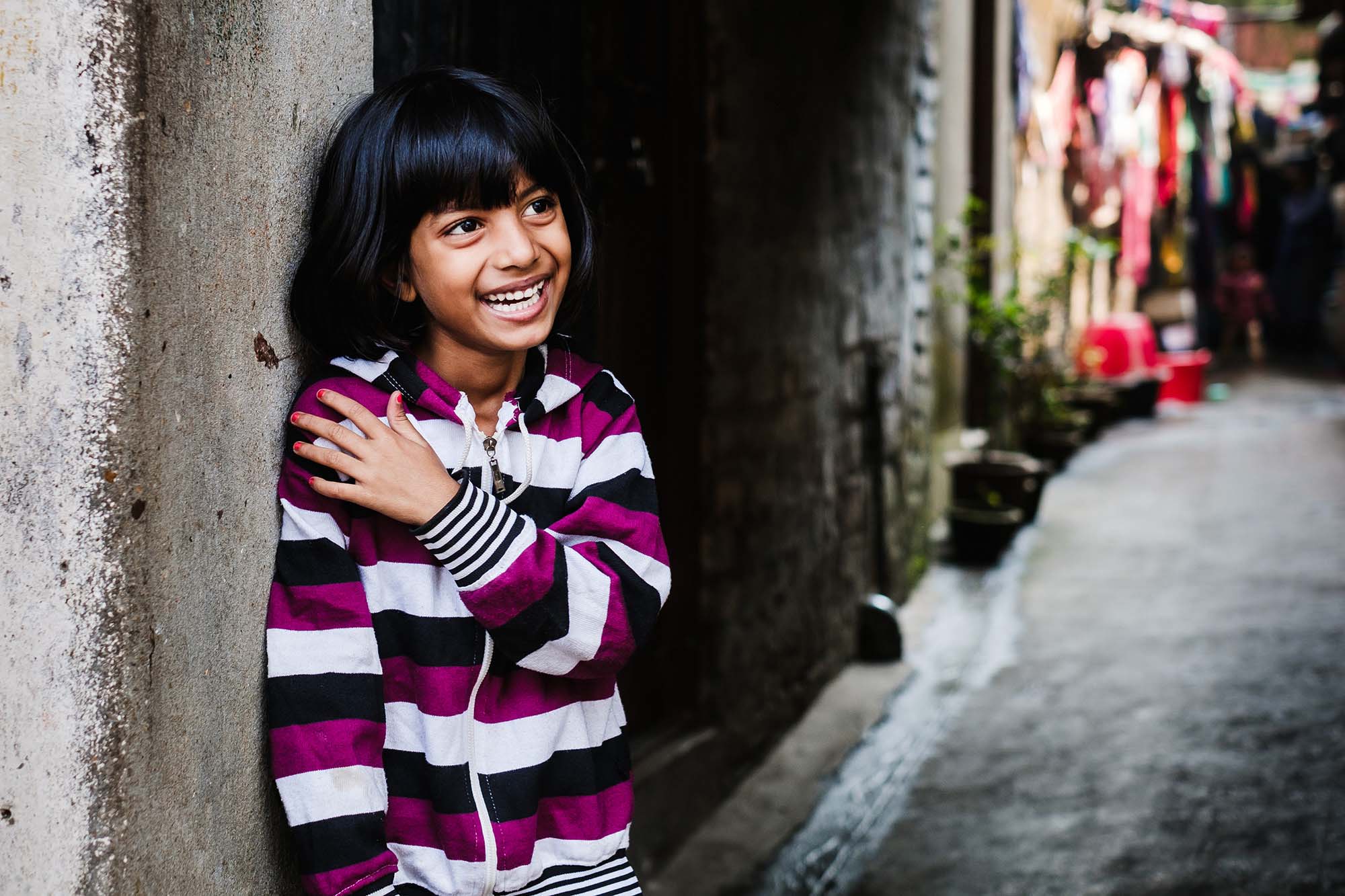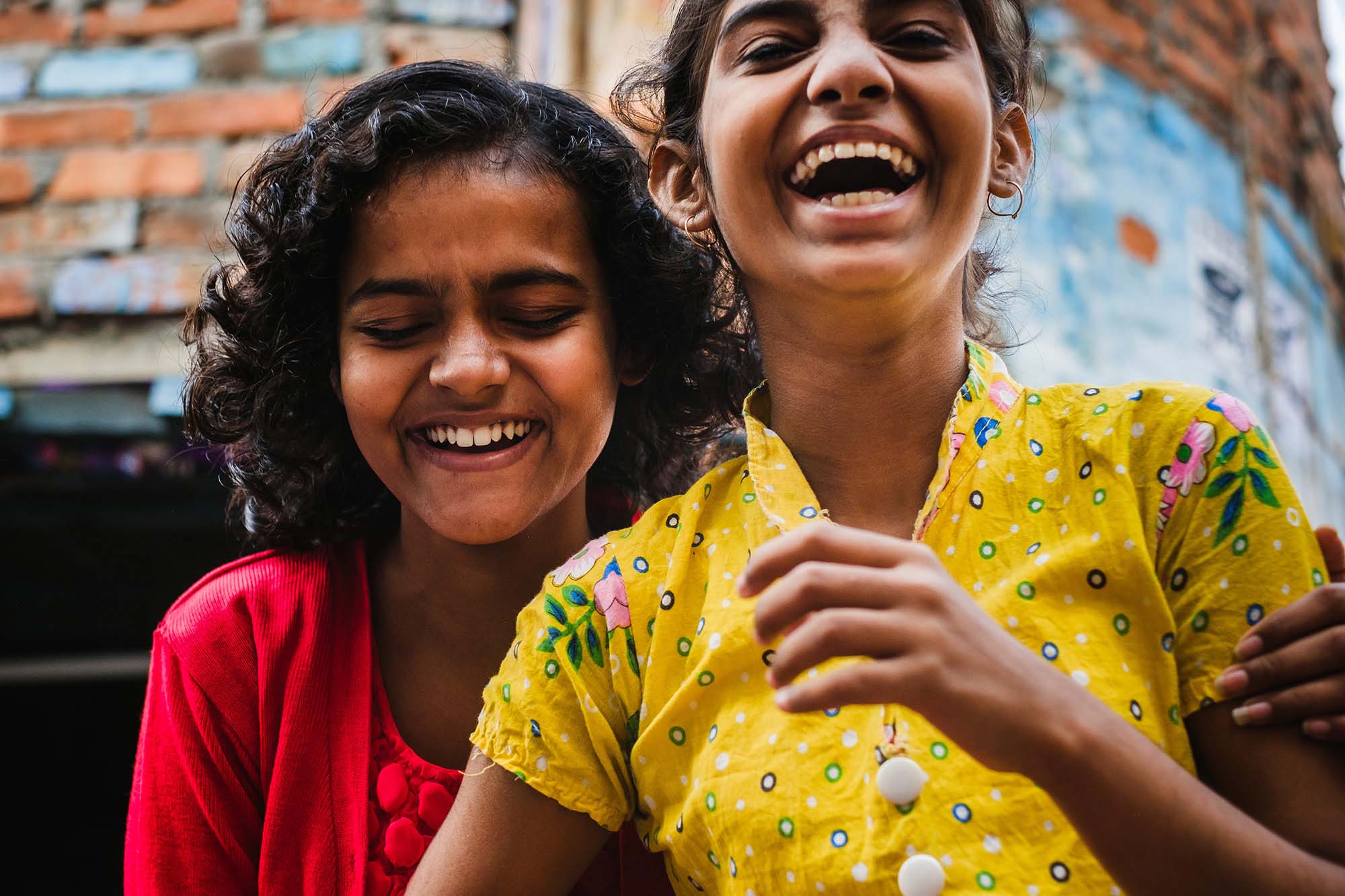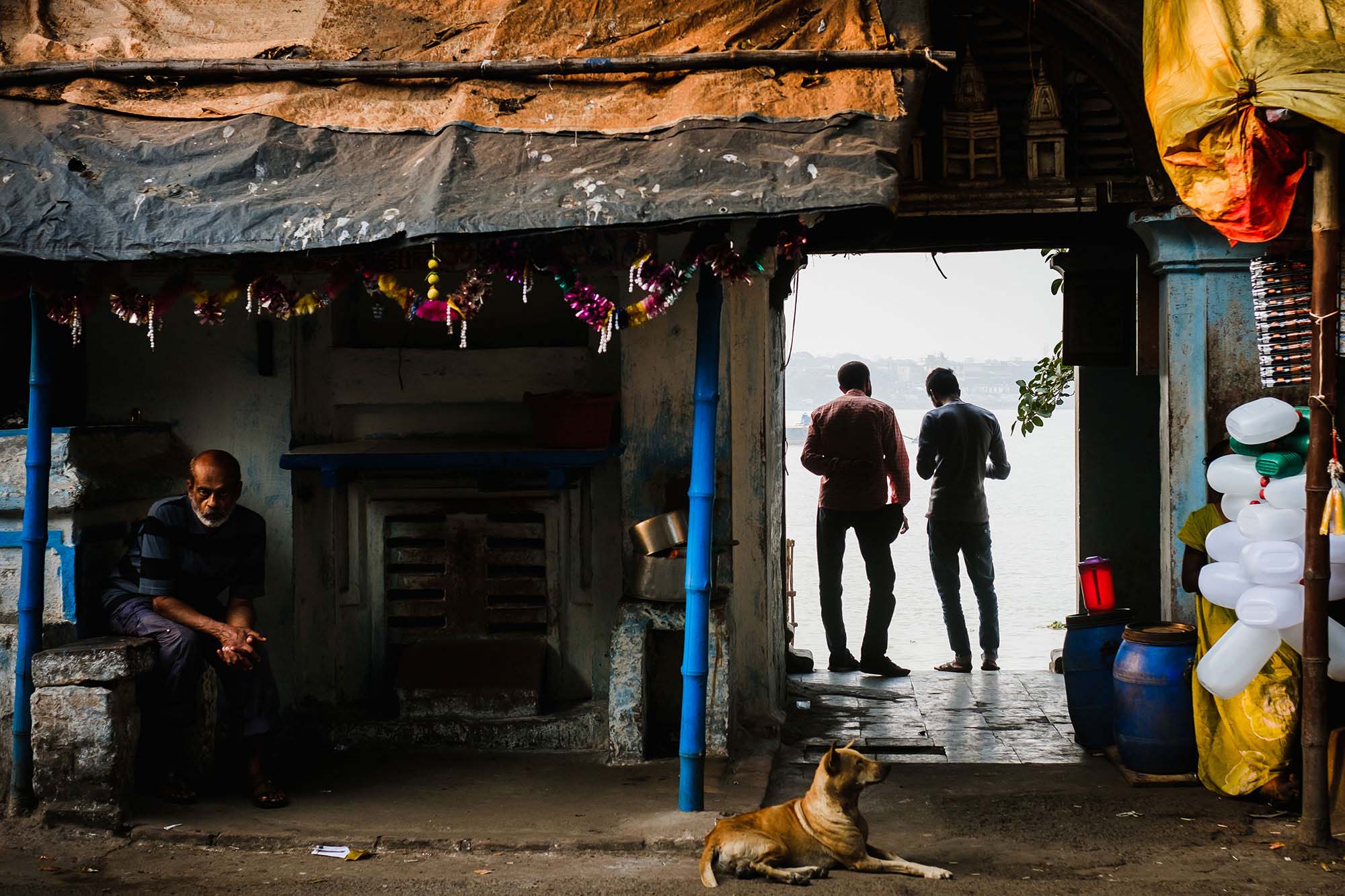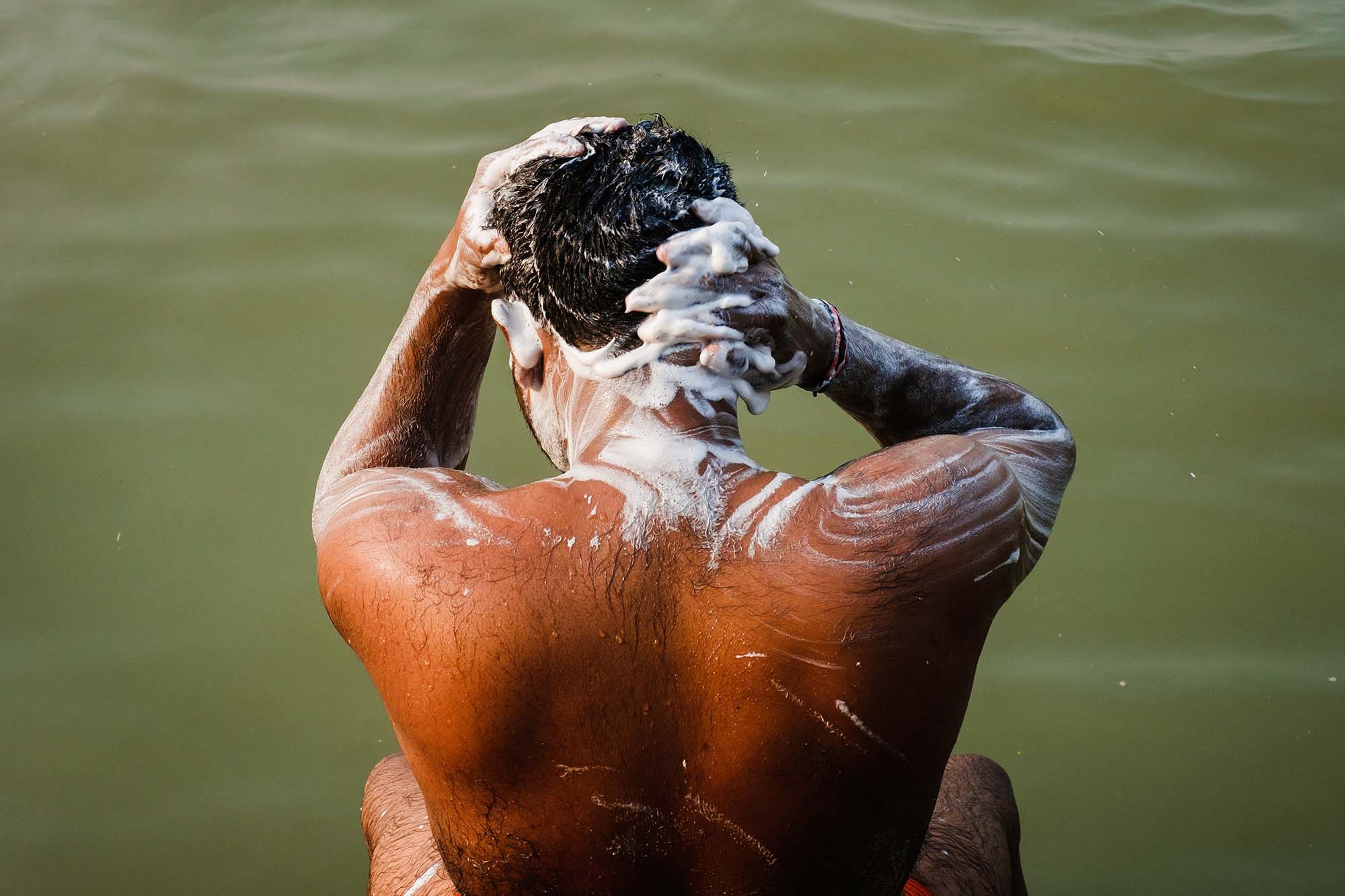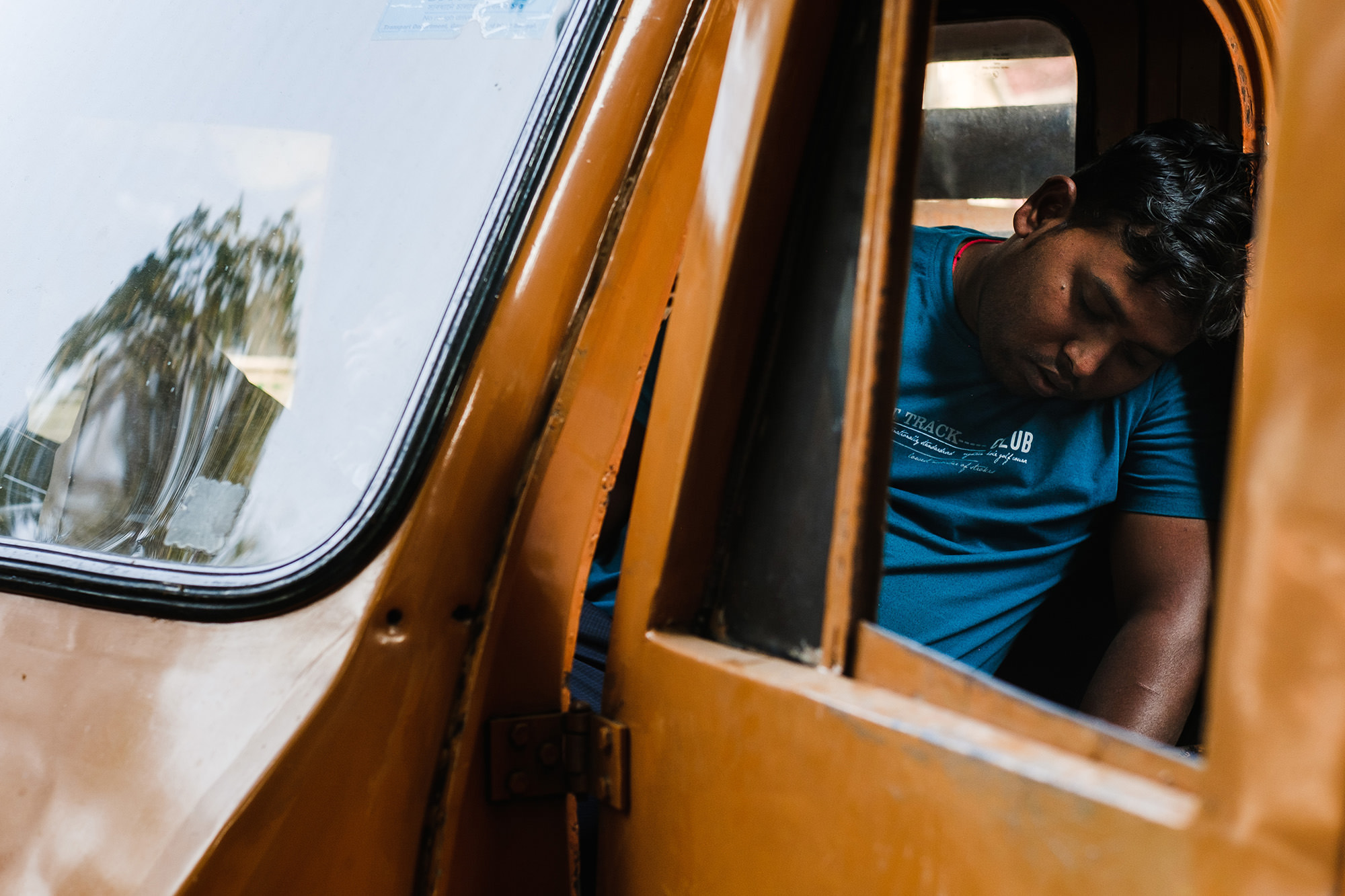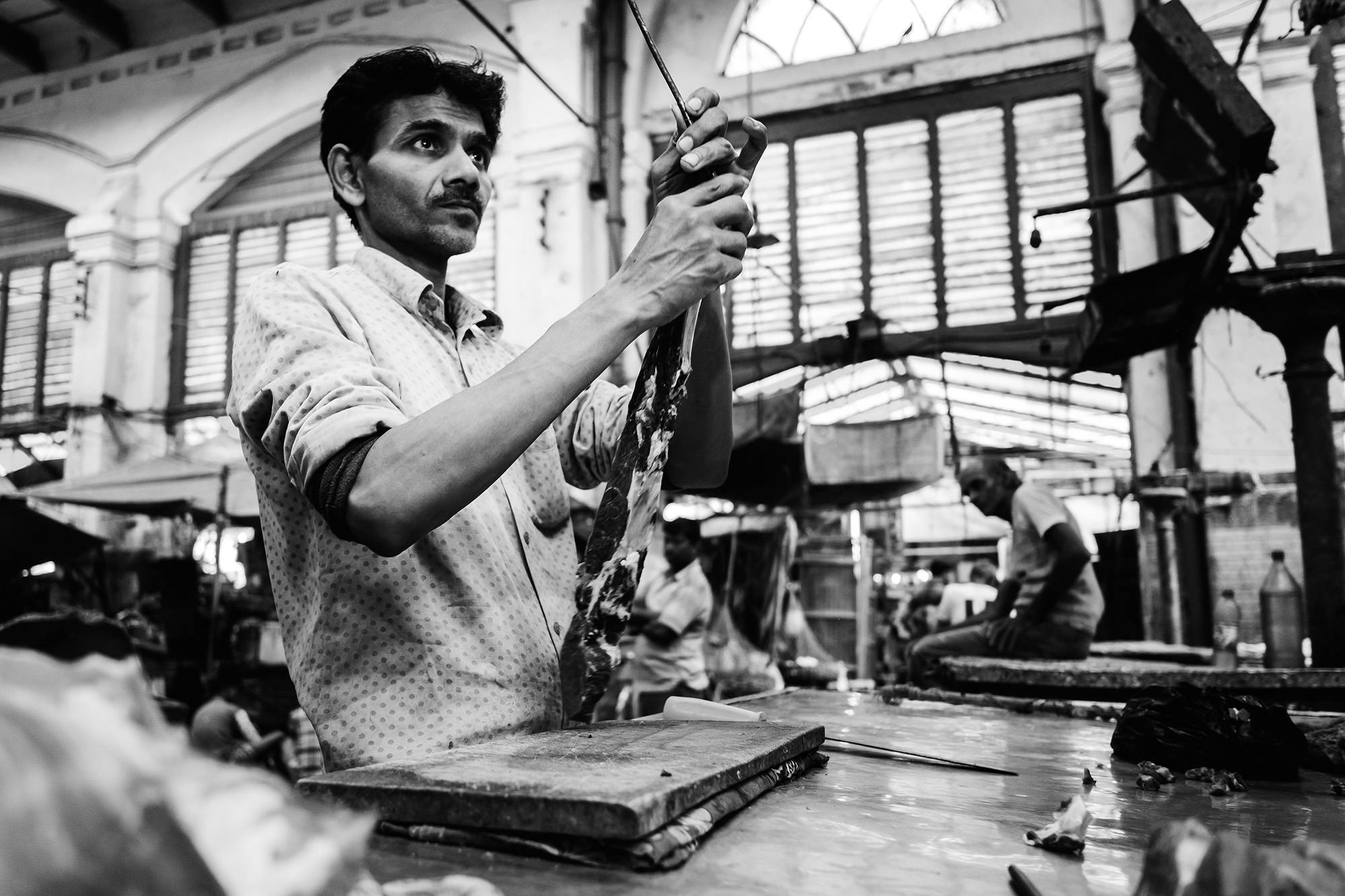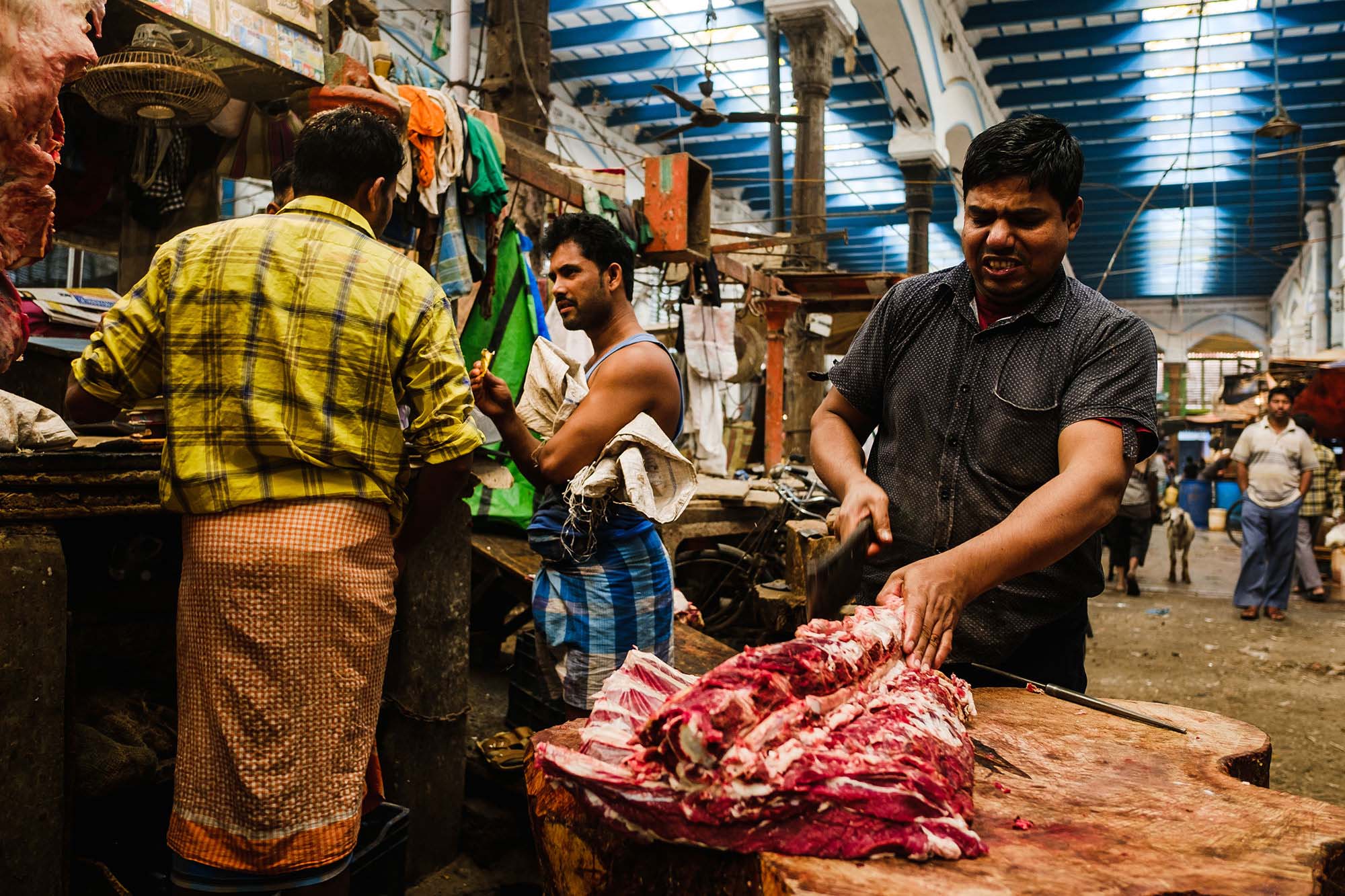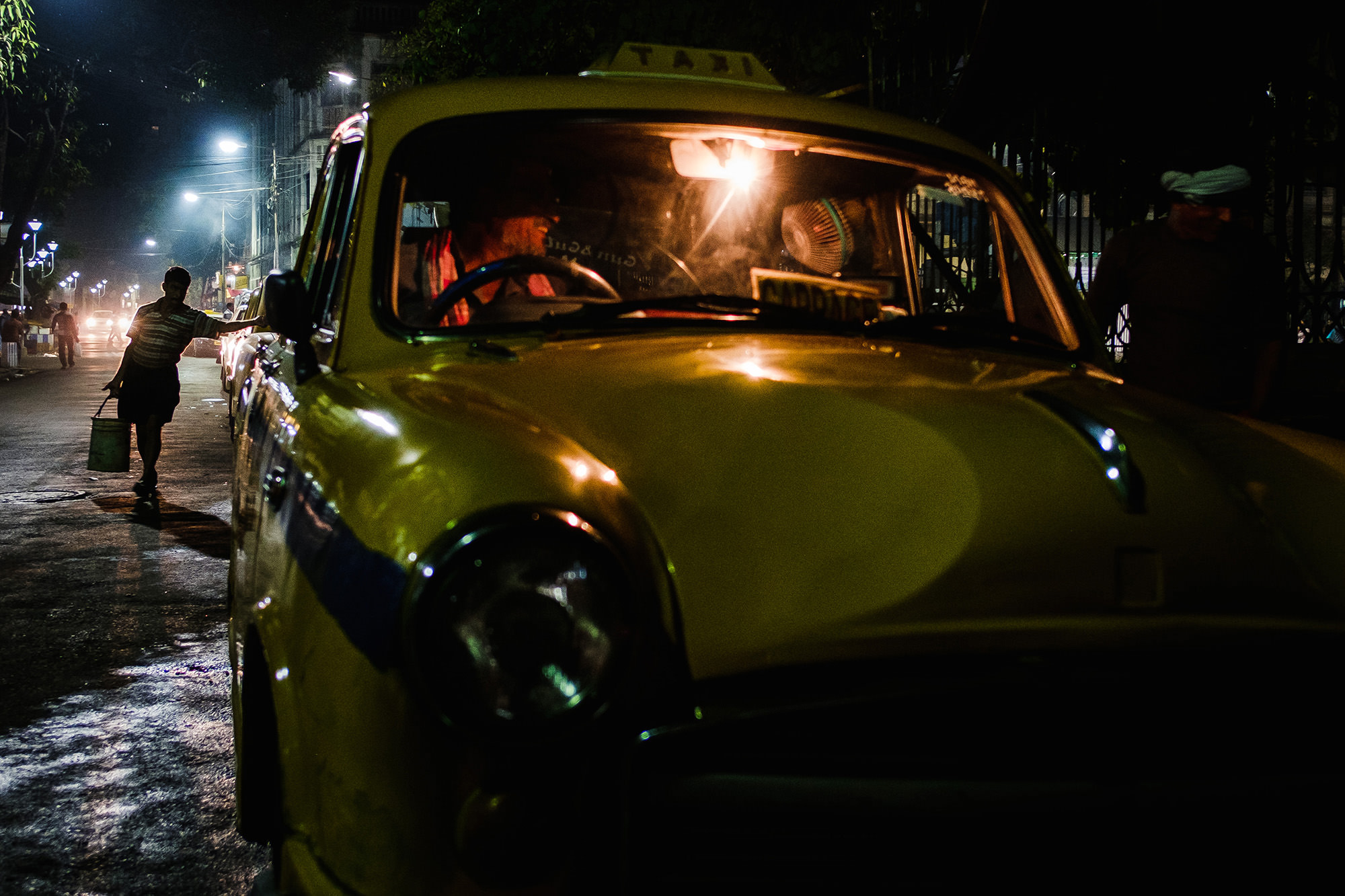 We then had planned to take an 18hour train from Kolkata to Varanasi but after our first train to Jodhpur we decided we'd seen enough of the countryside rushing by and opted out of that journey in favour for a short flight. So we arrived a day earlier than expected in Varanasi which was good for me because my cold had struck me down and I spent the most part of the next two days in bed.
Varanasi is known as the oldest living city in the world. It's also a holy place where Hindus travel to – either to bathe in the river Ganges to wash away their sins or to die and be burned by the Ganges which then would set them free from the circle of reincarnation. There where two main burning ghats – ghats are the steps that lead down to the river – and they were working day and night which made the air thick and dusty and hard to breath, especially with a nasty cough. It's a crazy business and a strange sight to see.
Varanasi felt a little like a hippy place and a lot more touristy. It wasn't hard to take photos but we would be asked for money a lot after taking a portrait. Varanasi wasn't how I expected it – but that doesn't mean it disappointed. It was just different.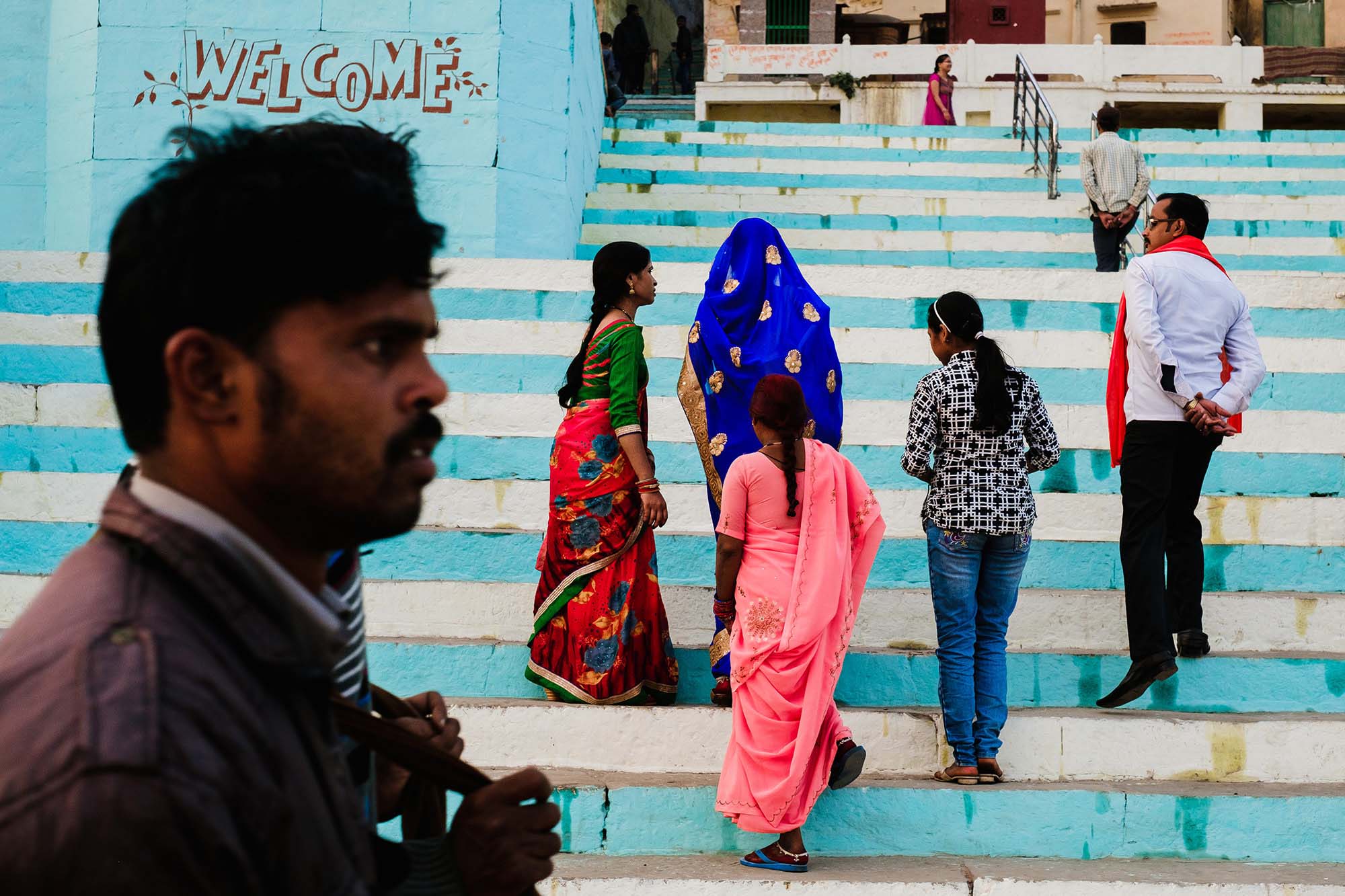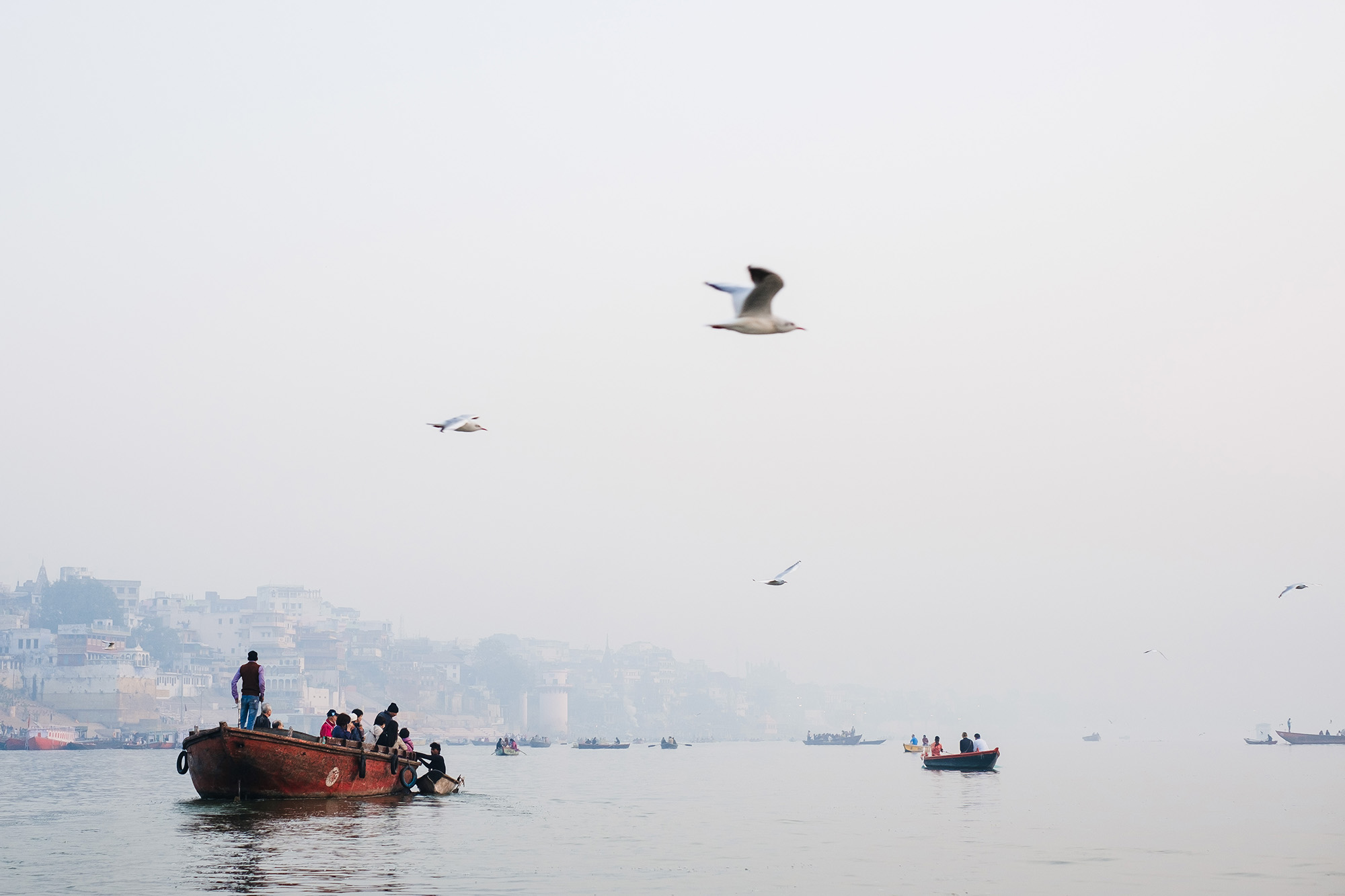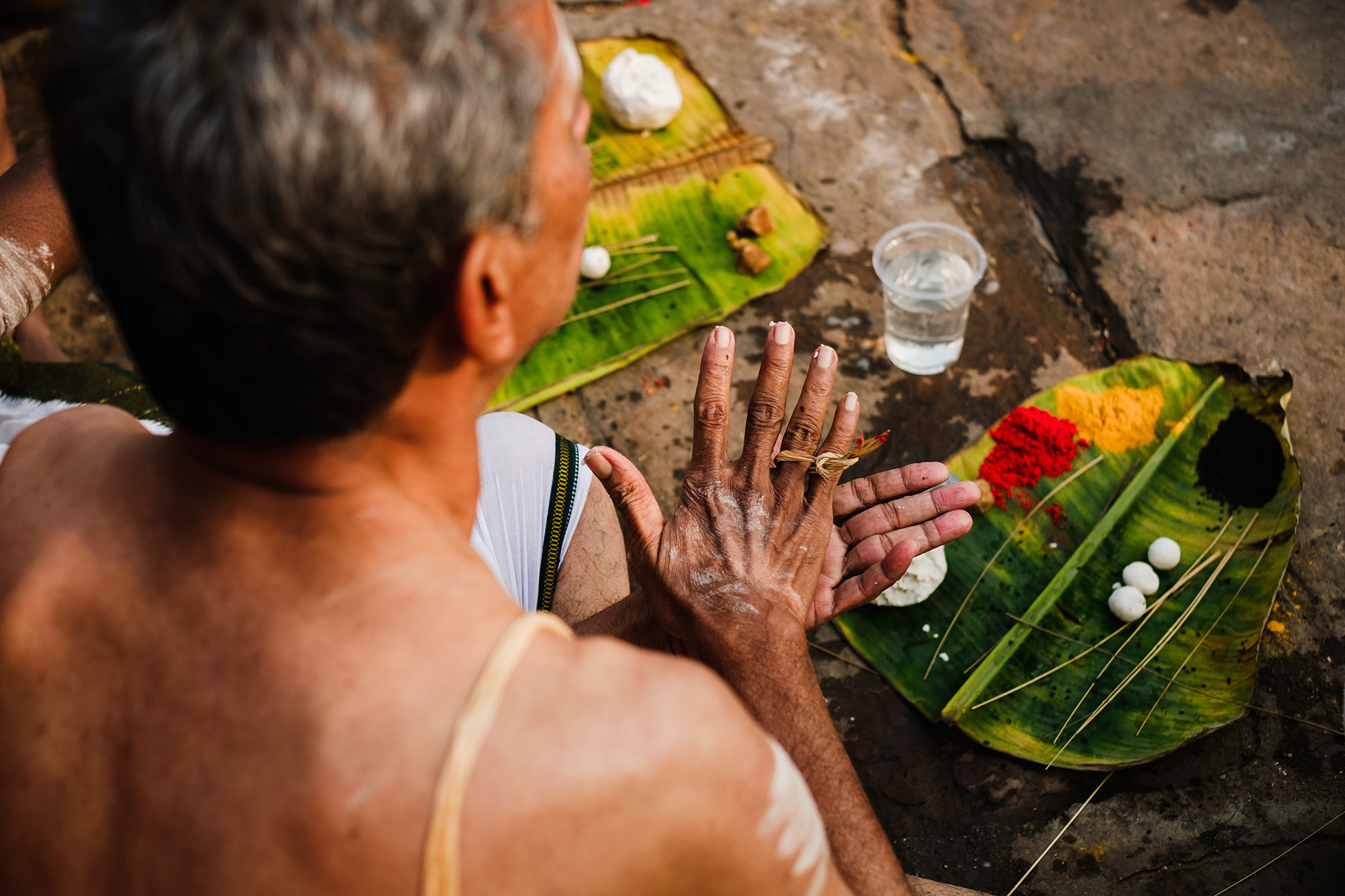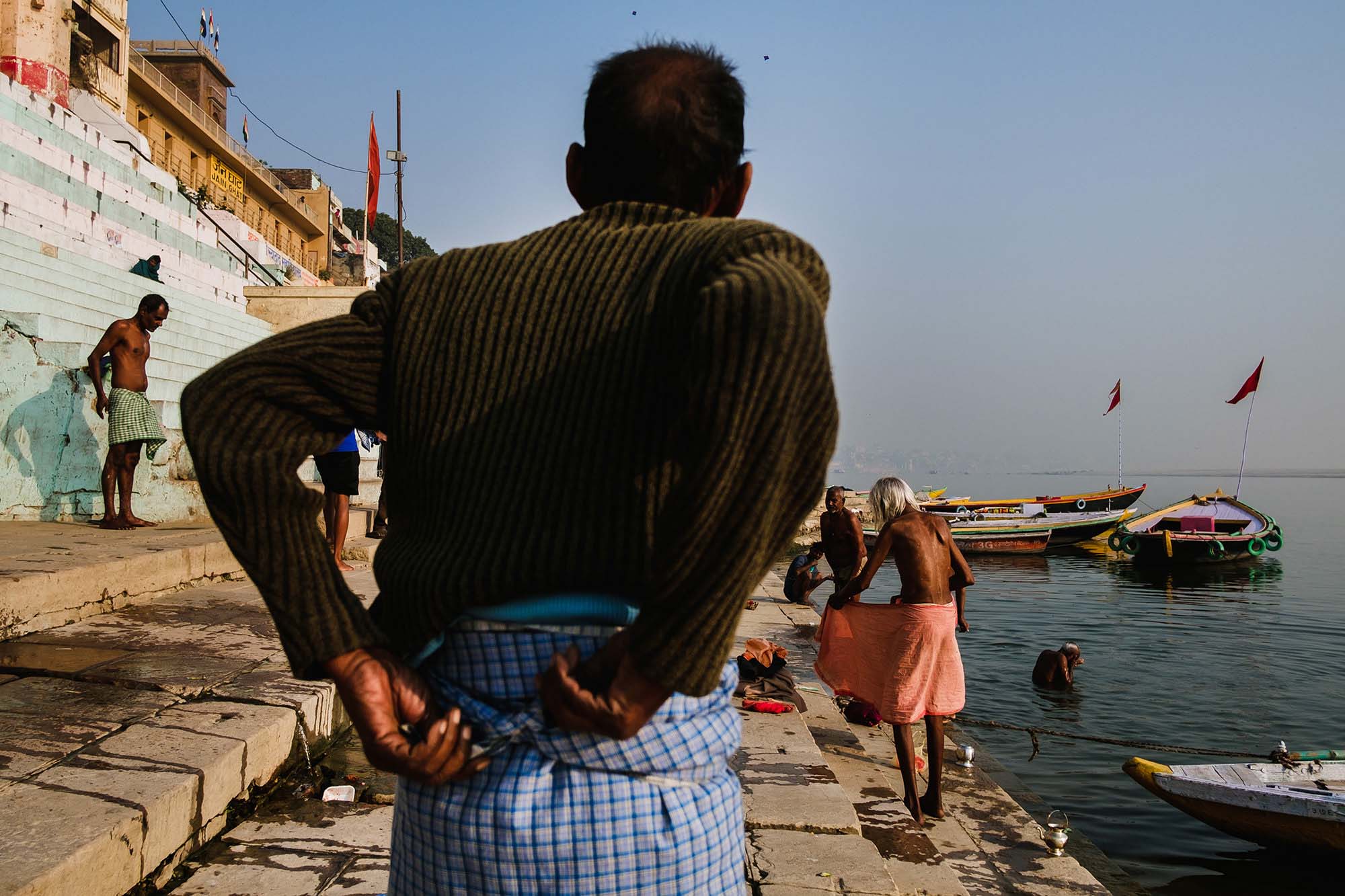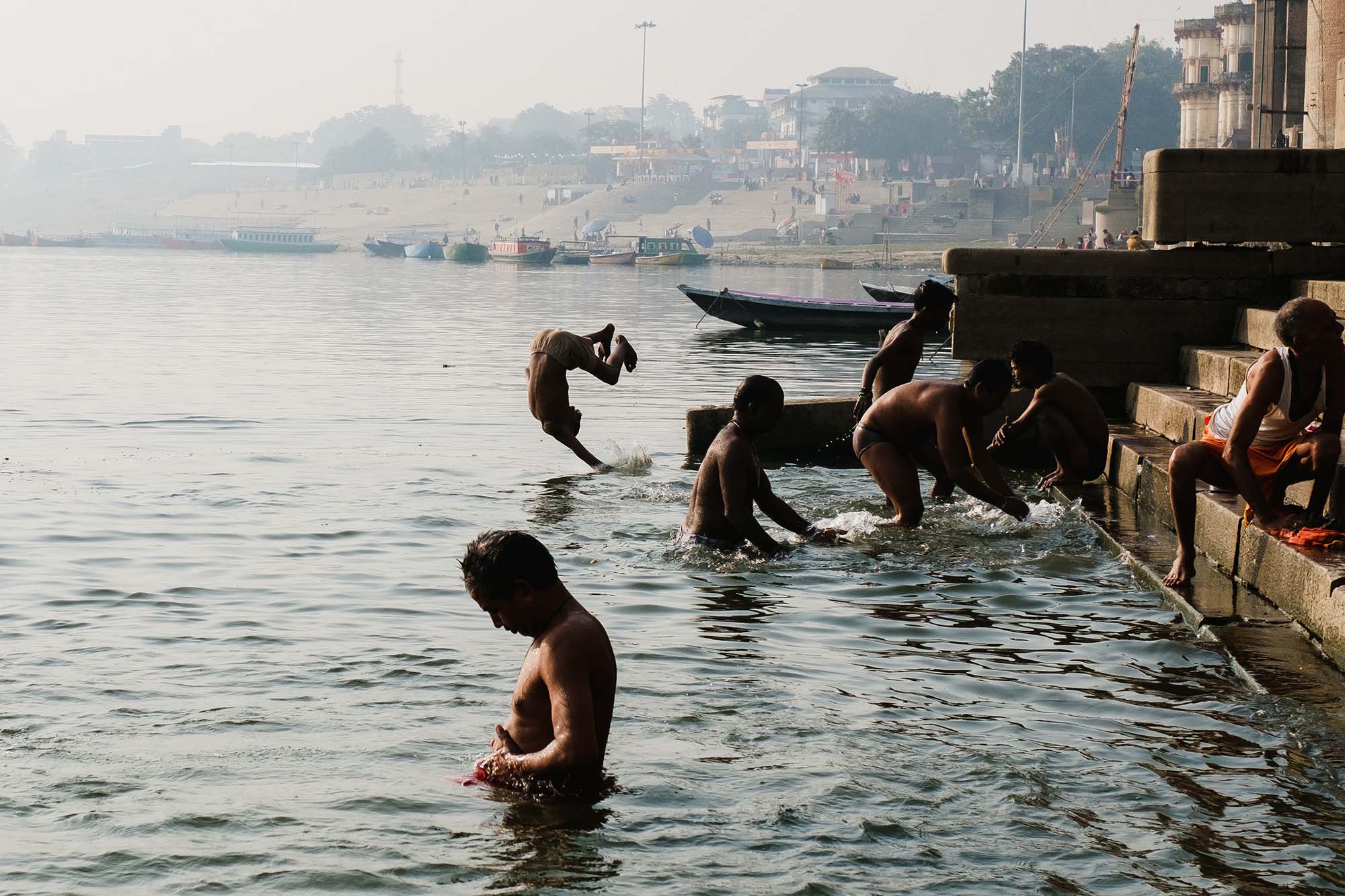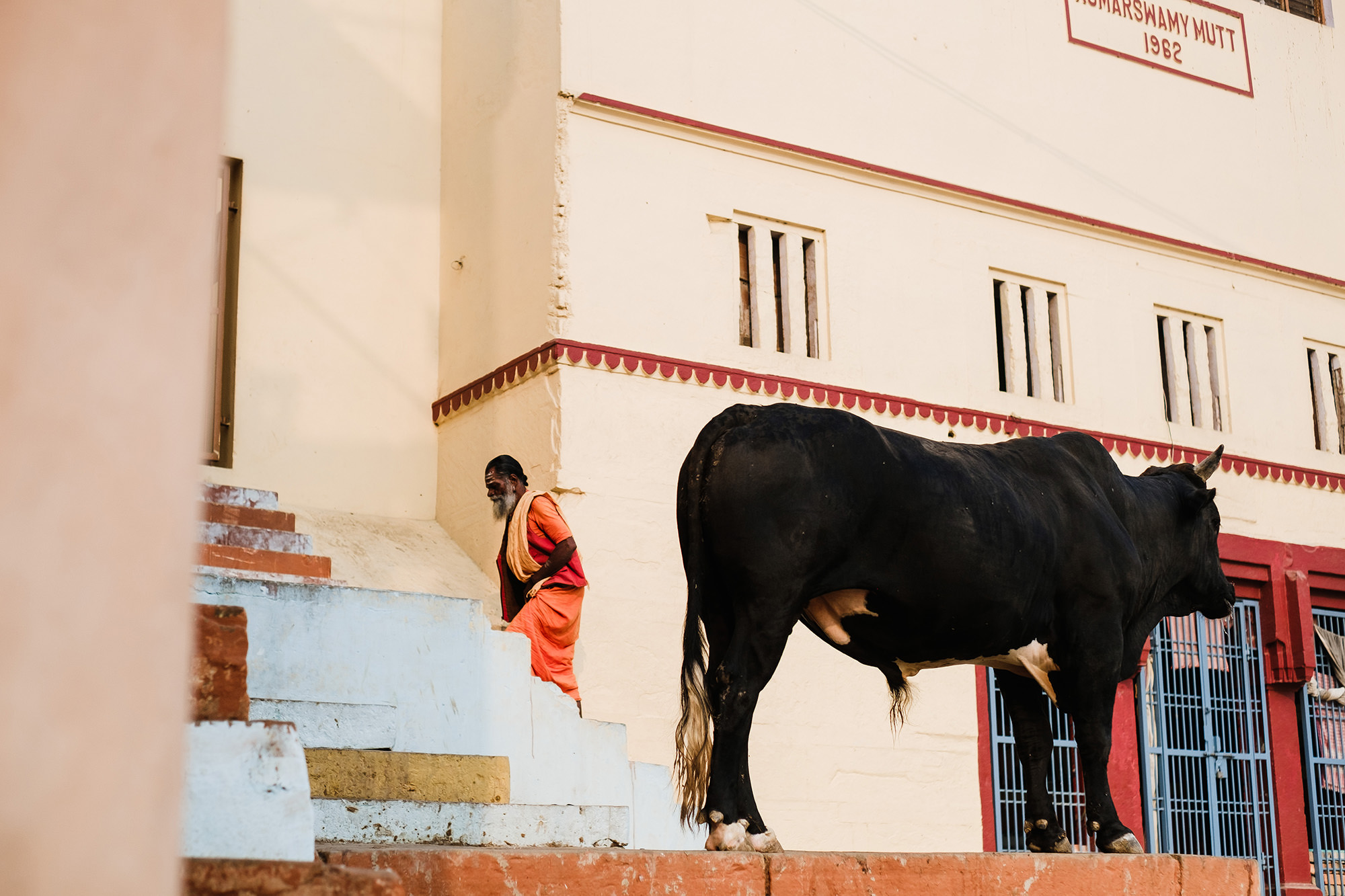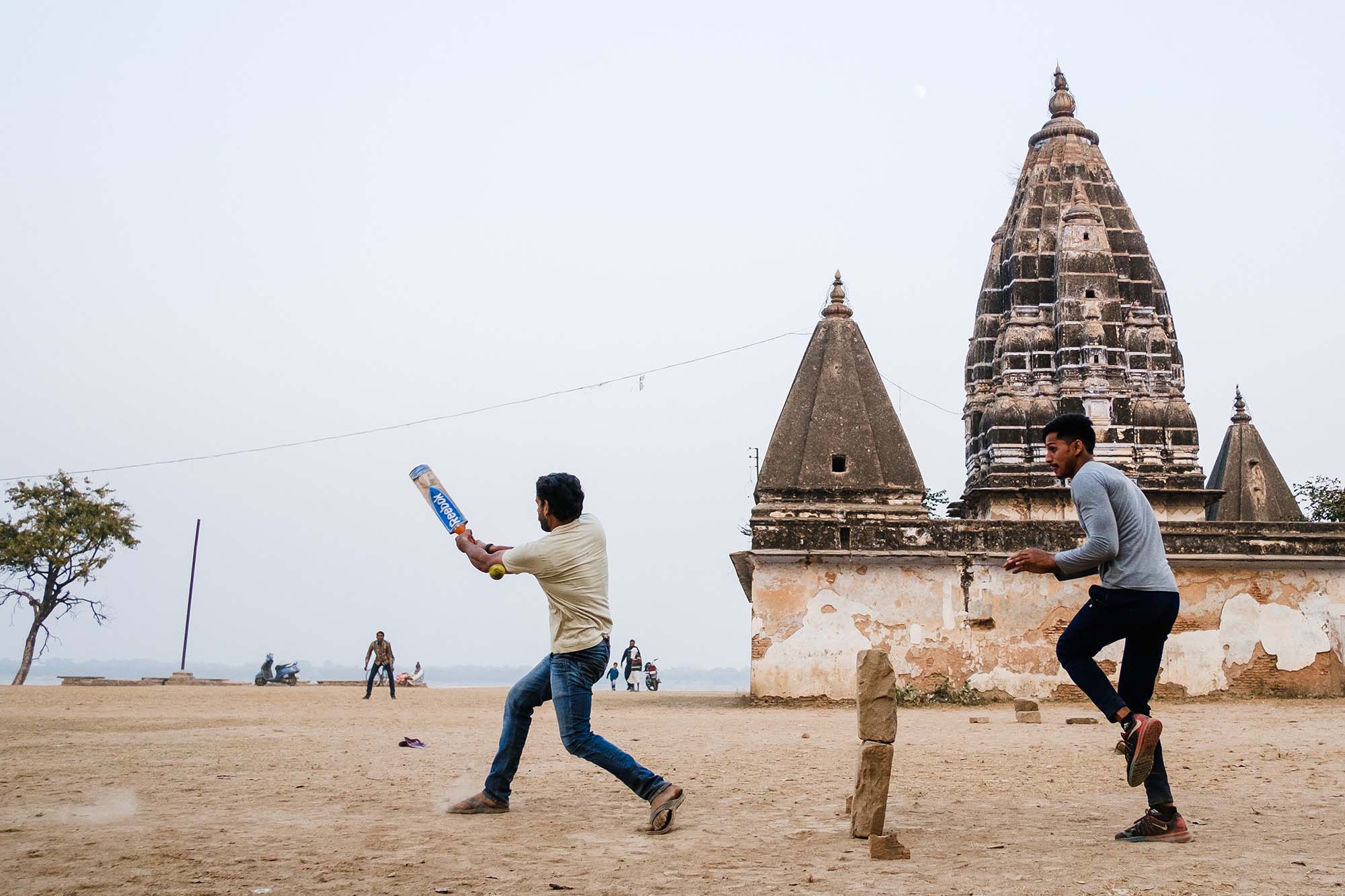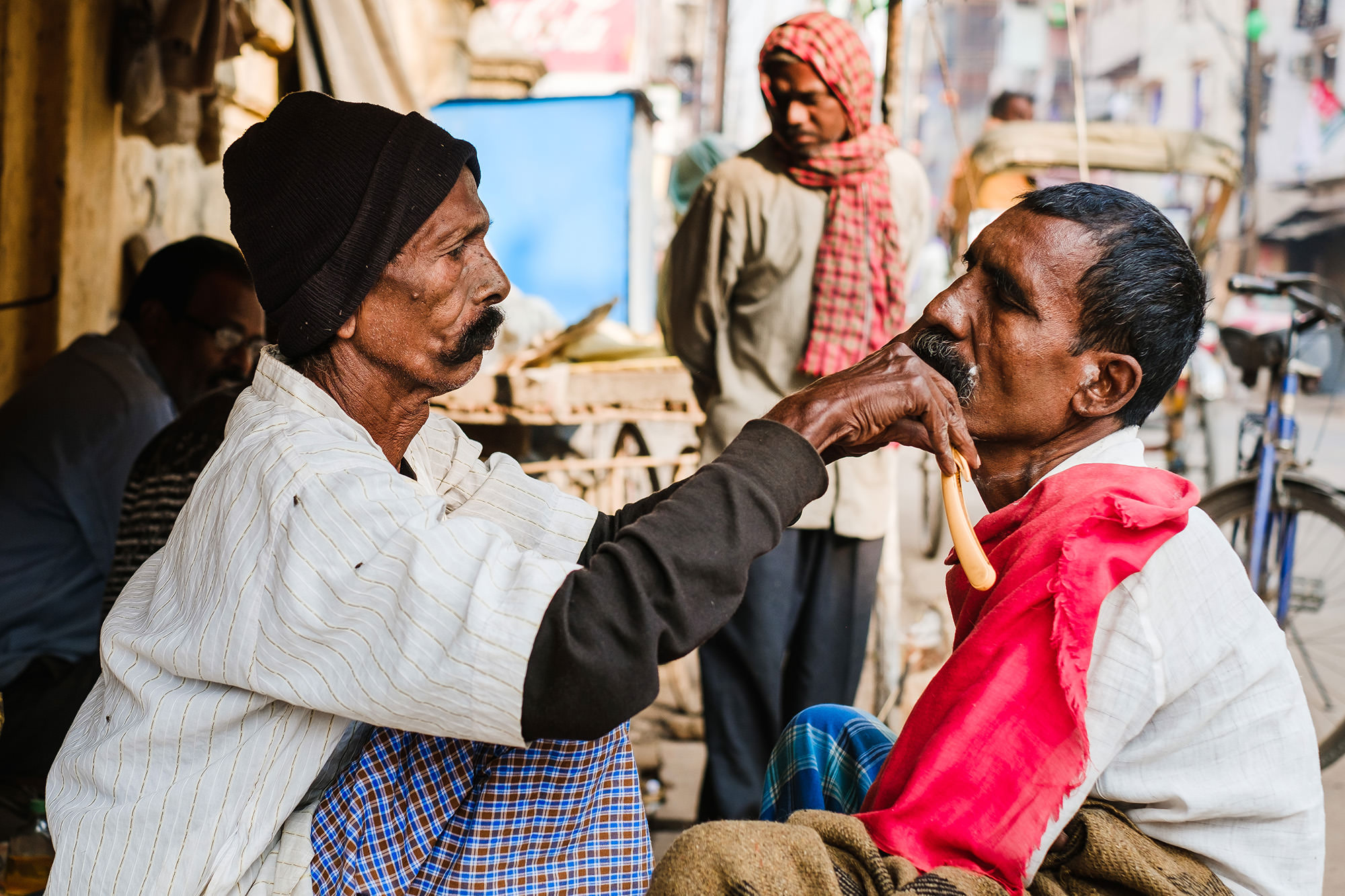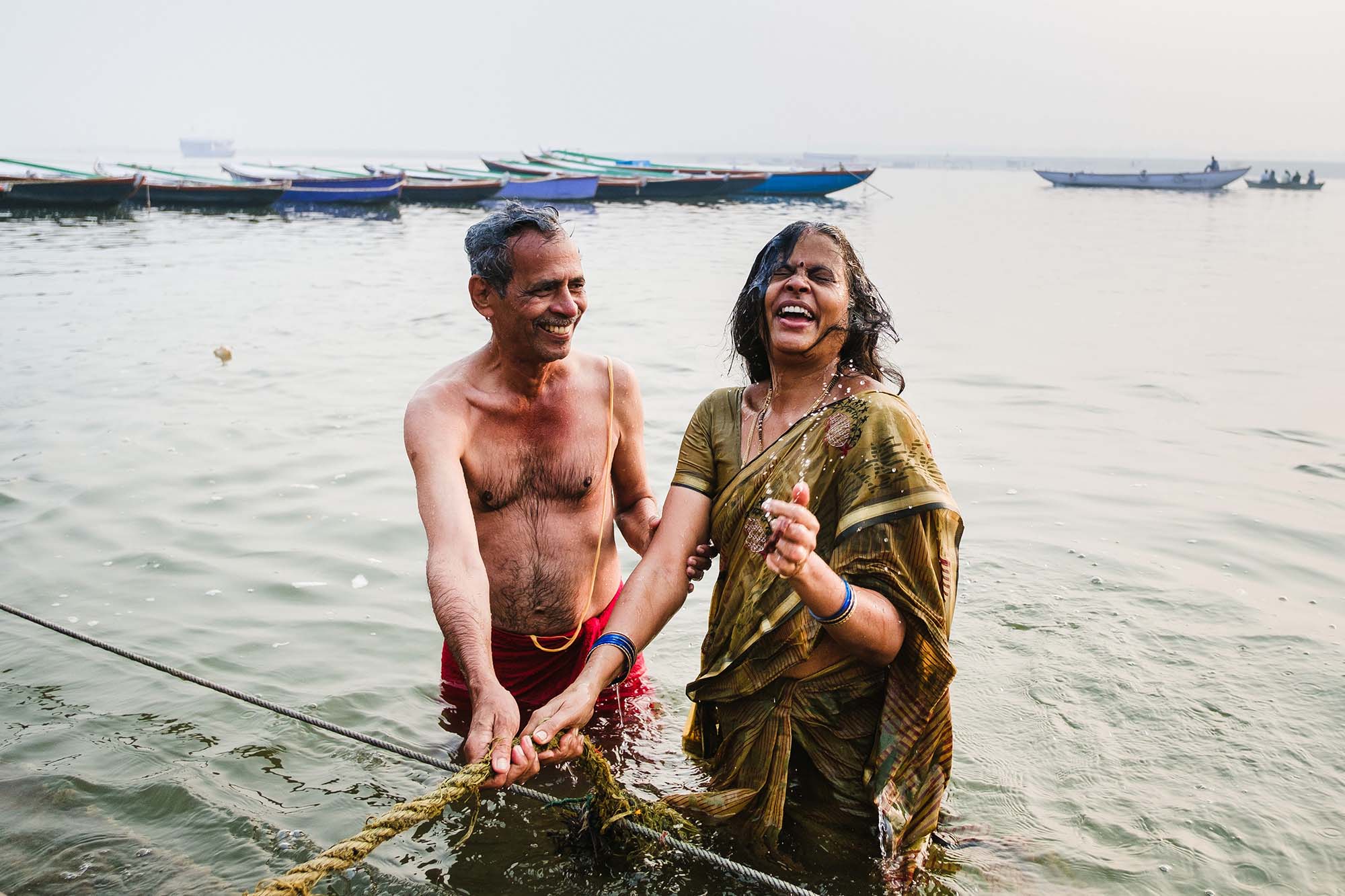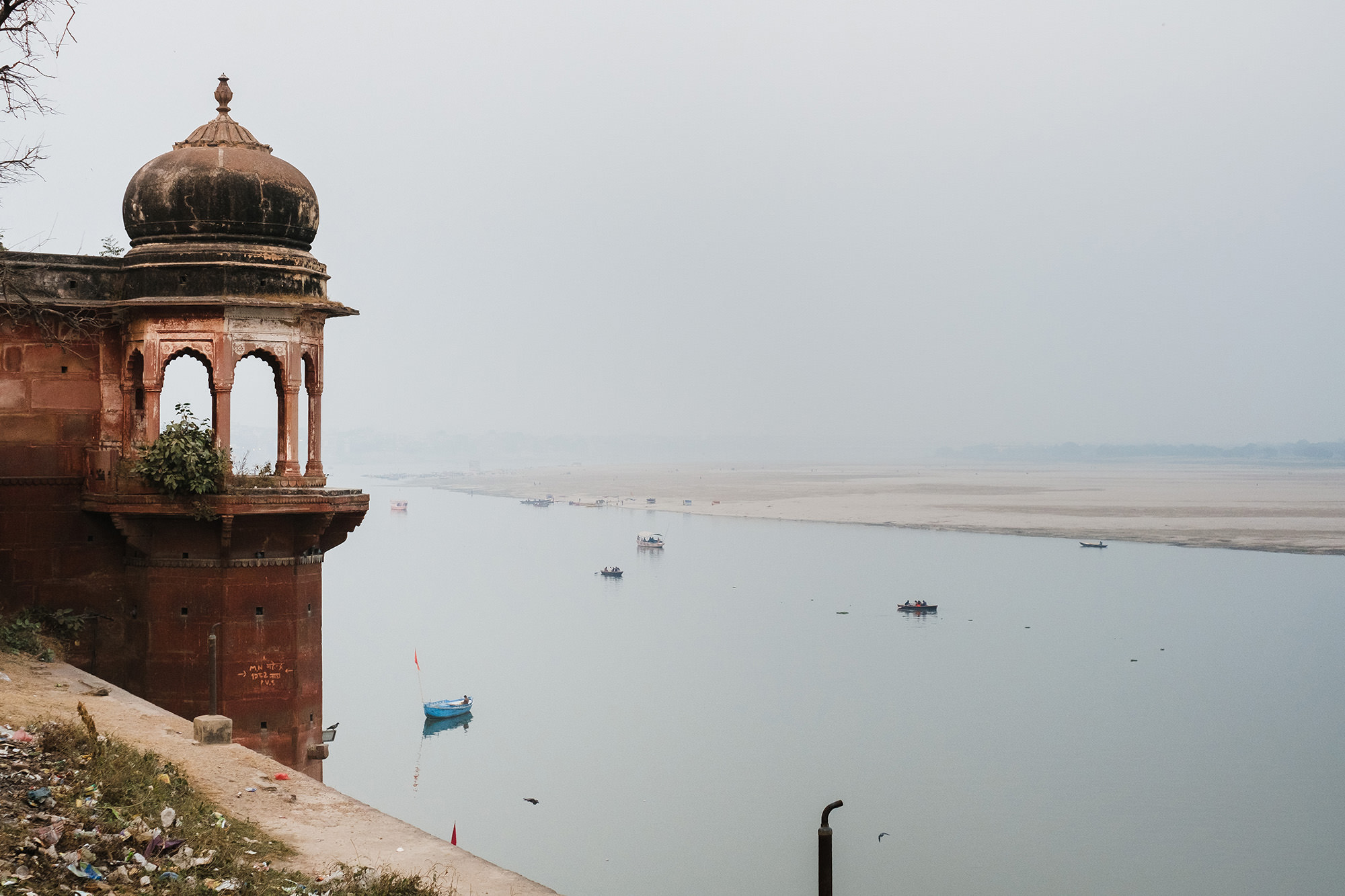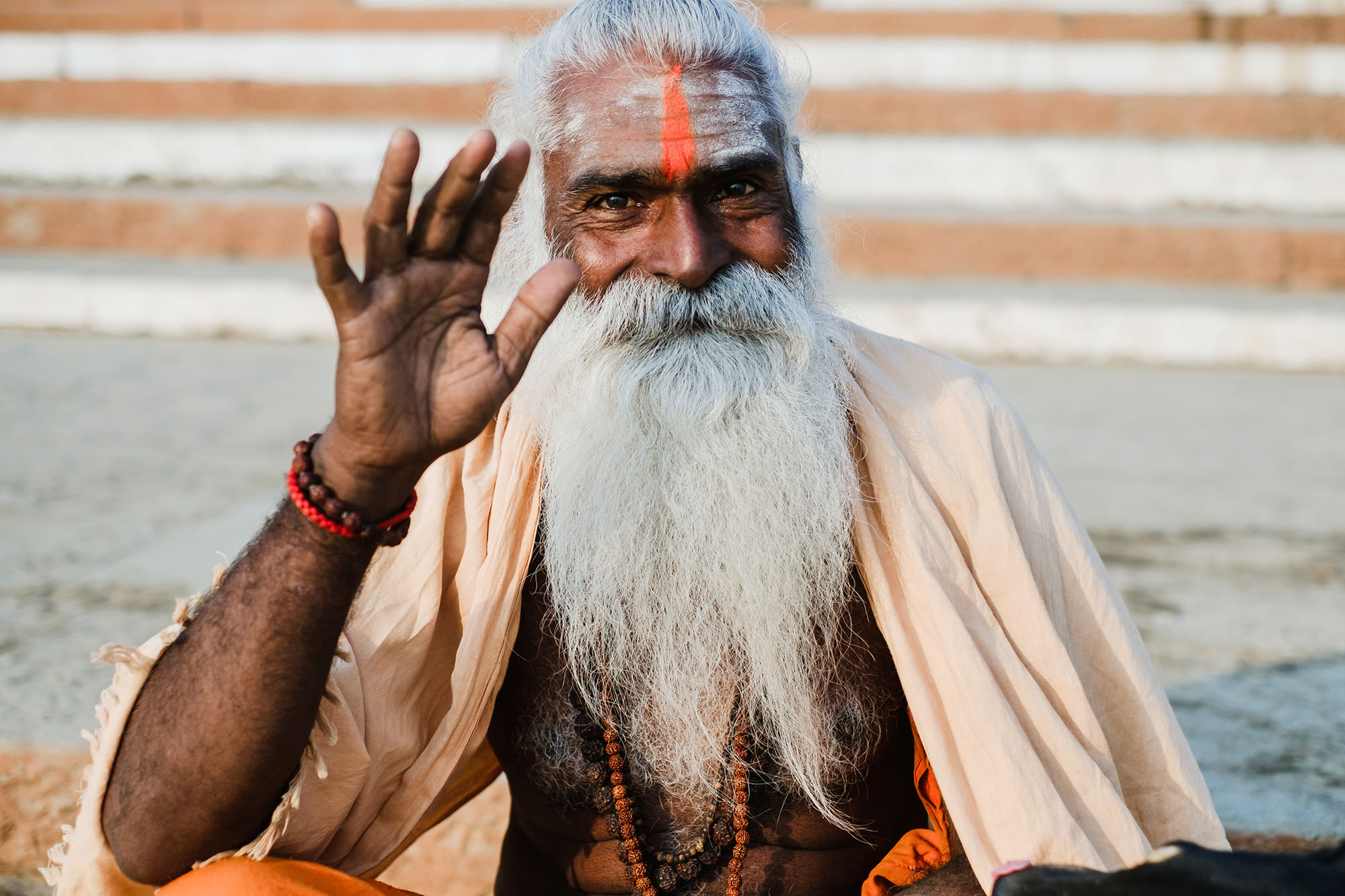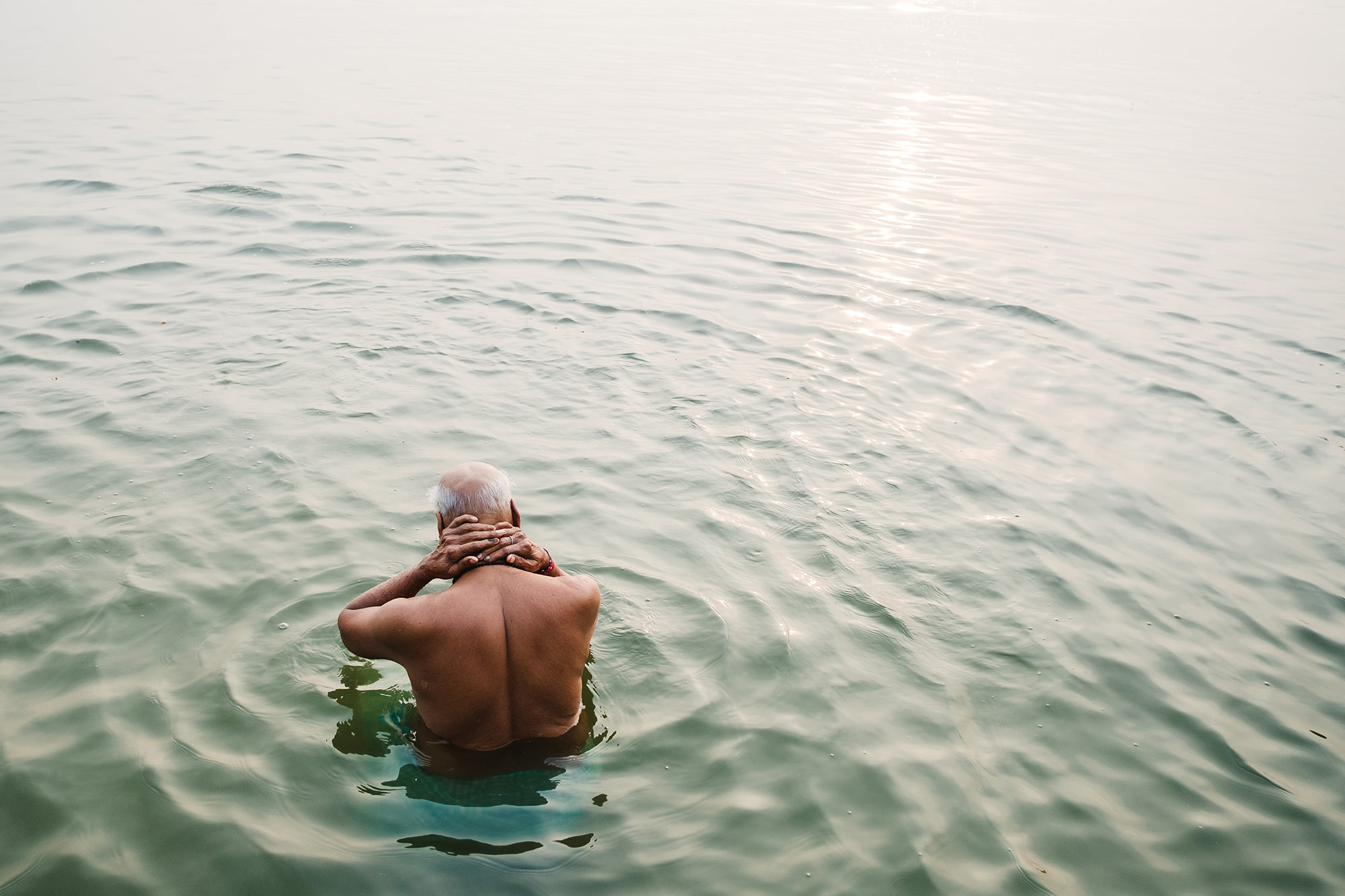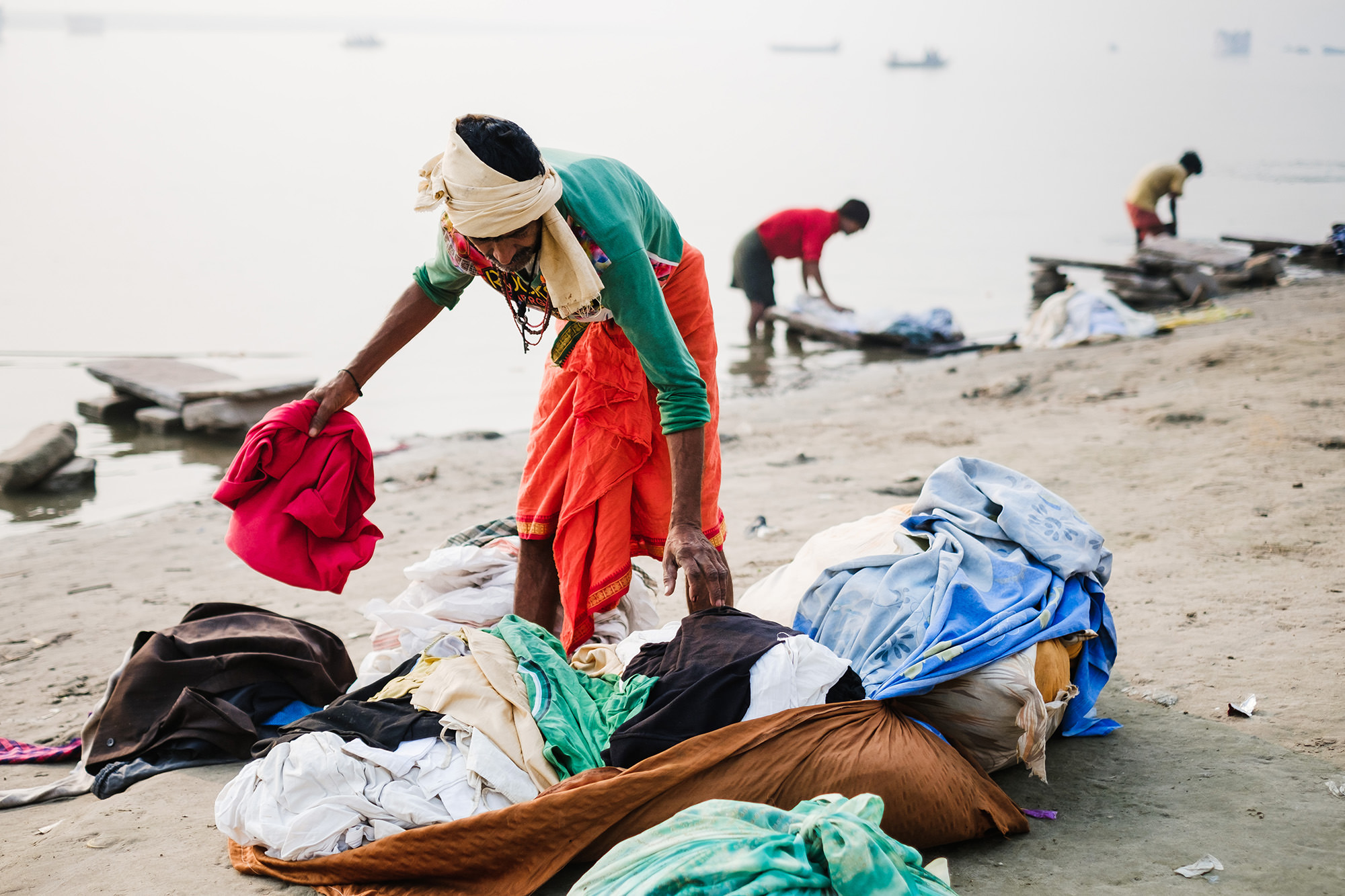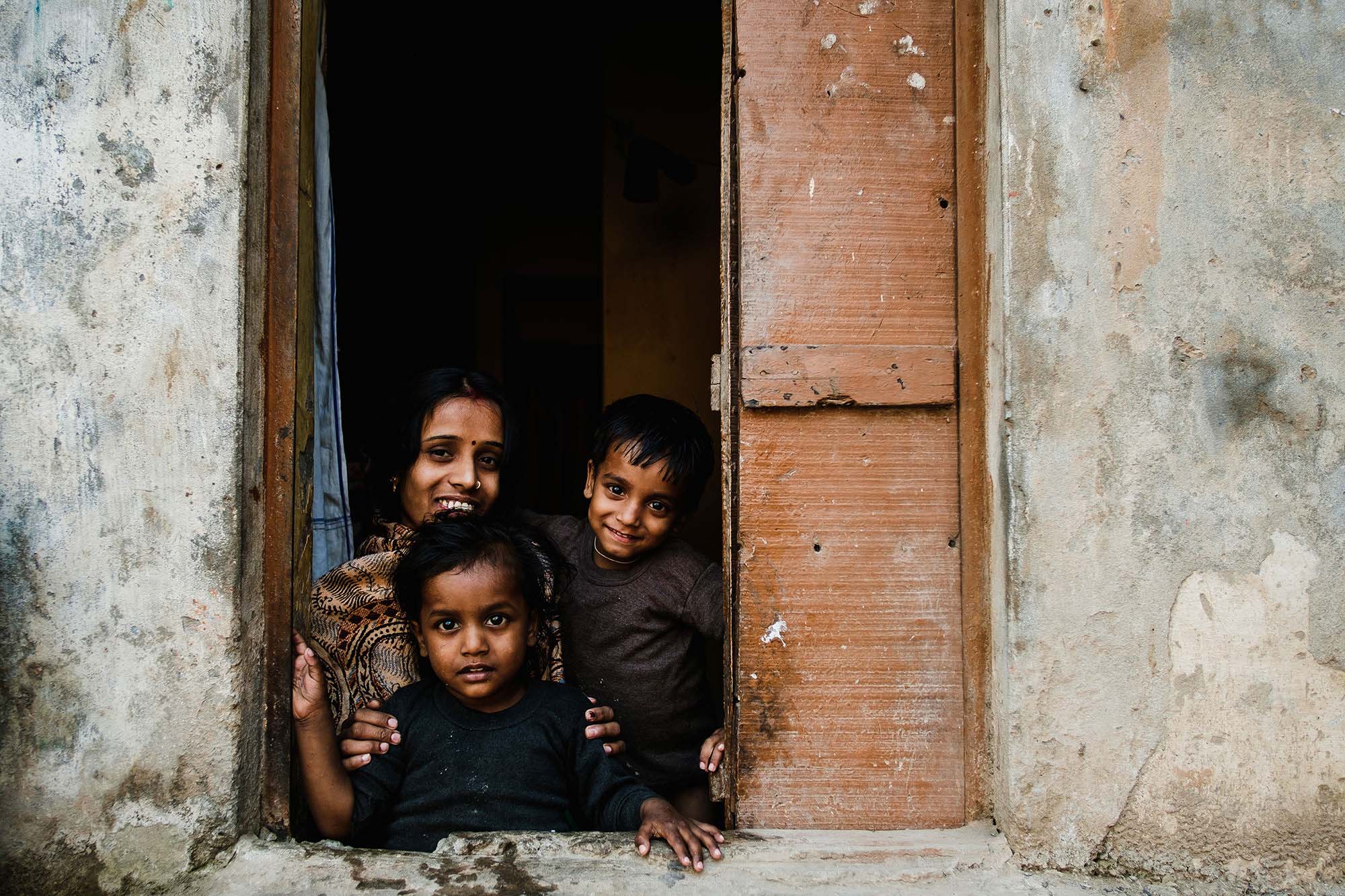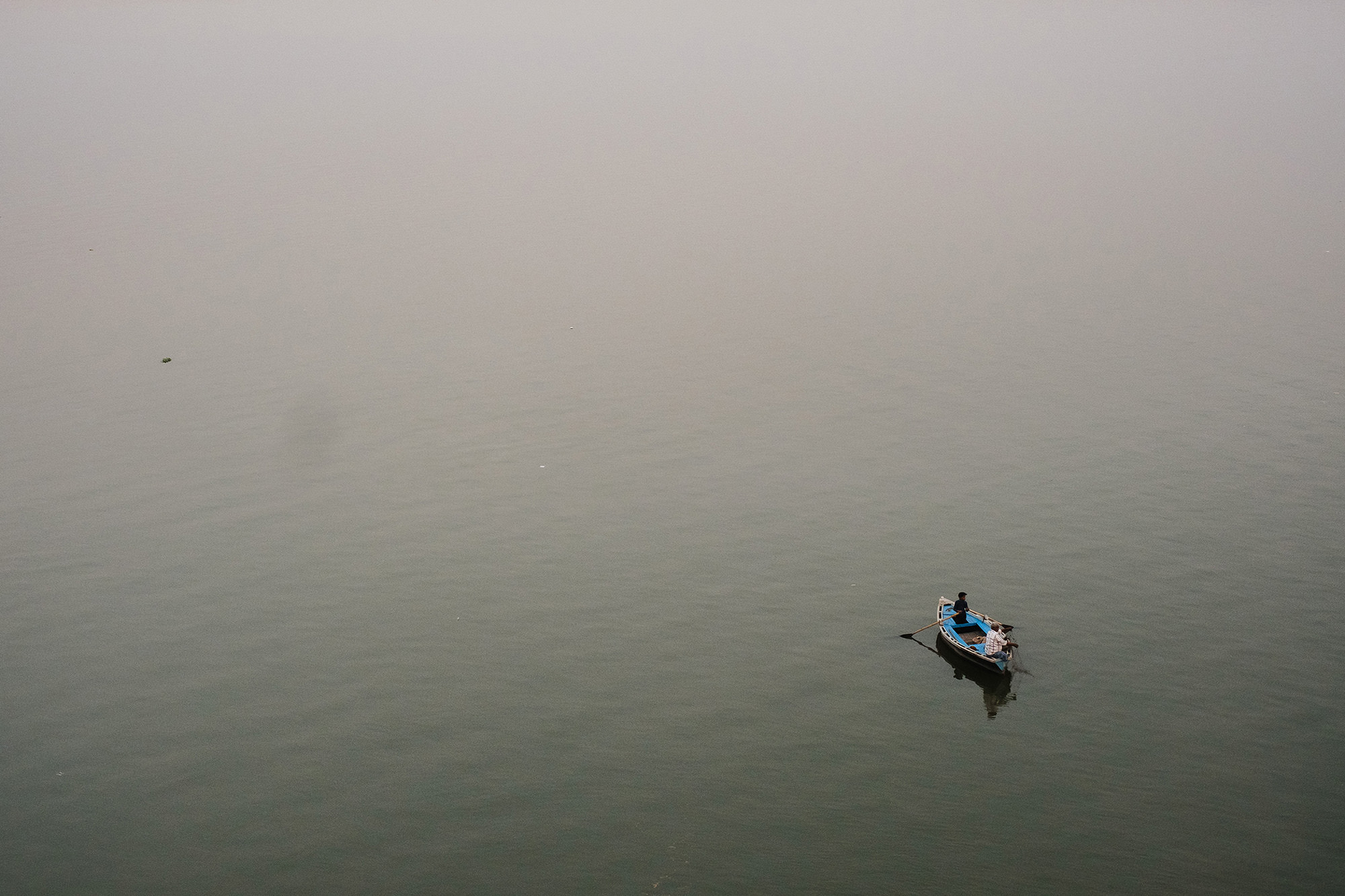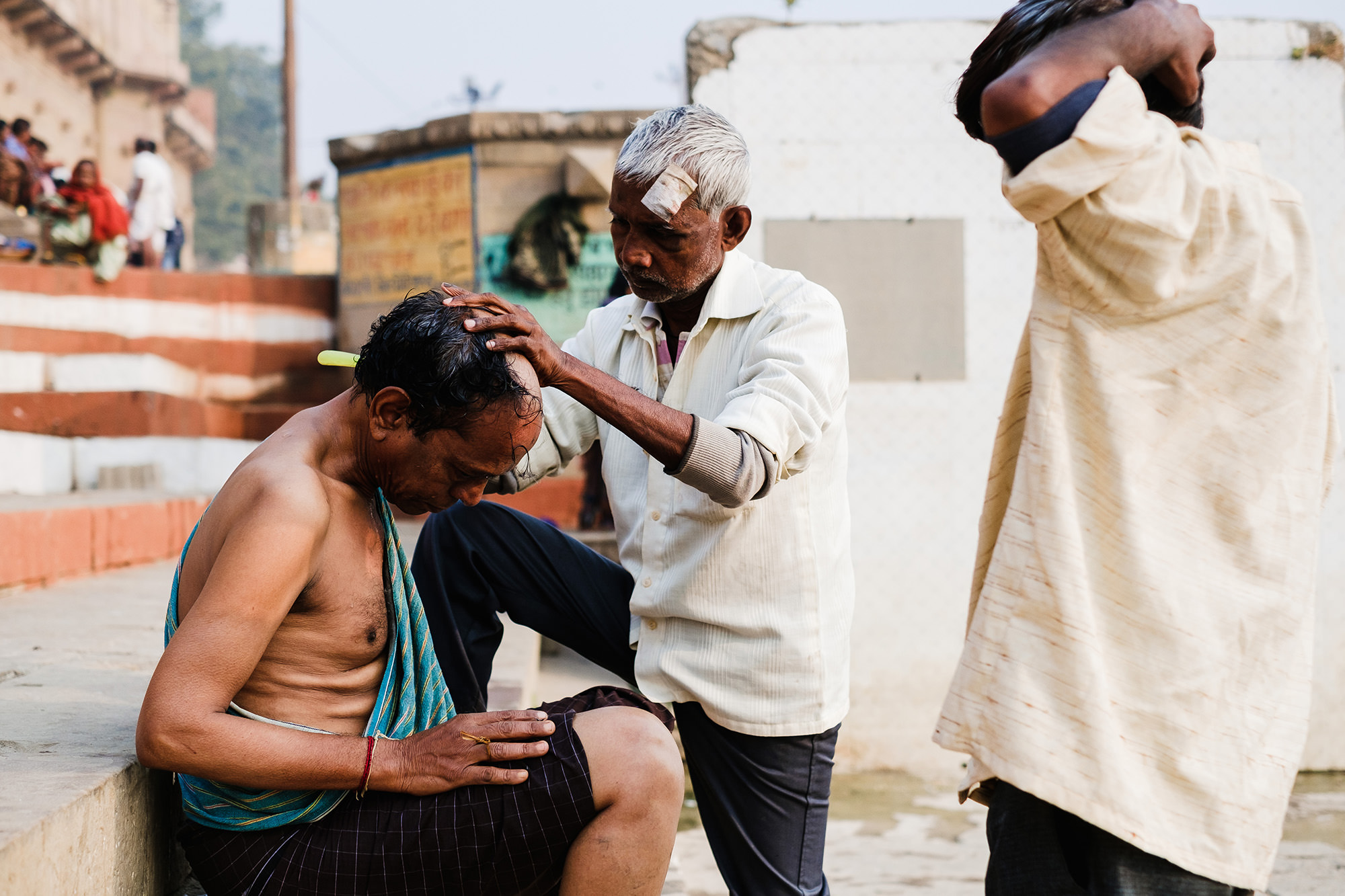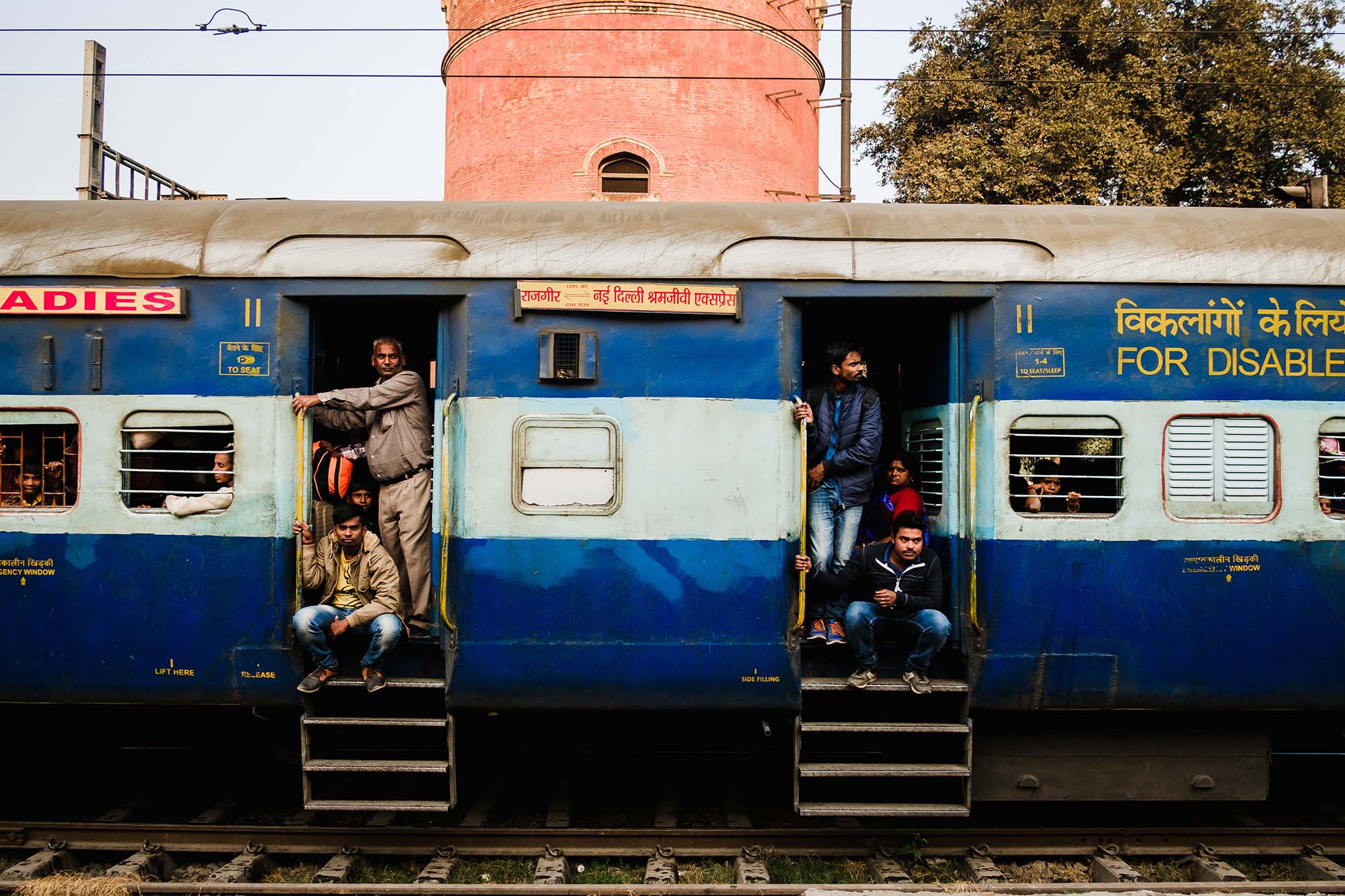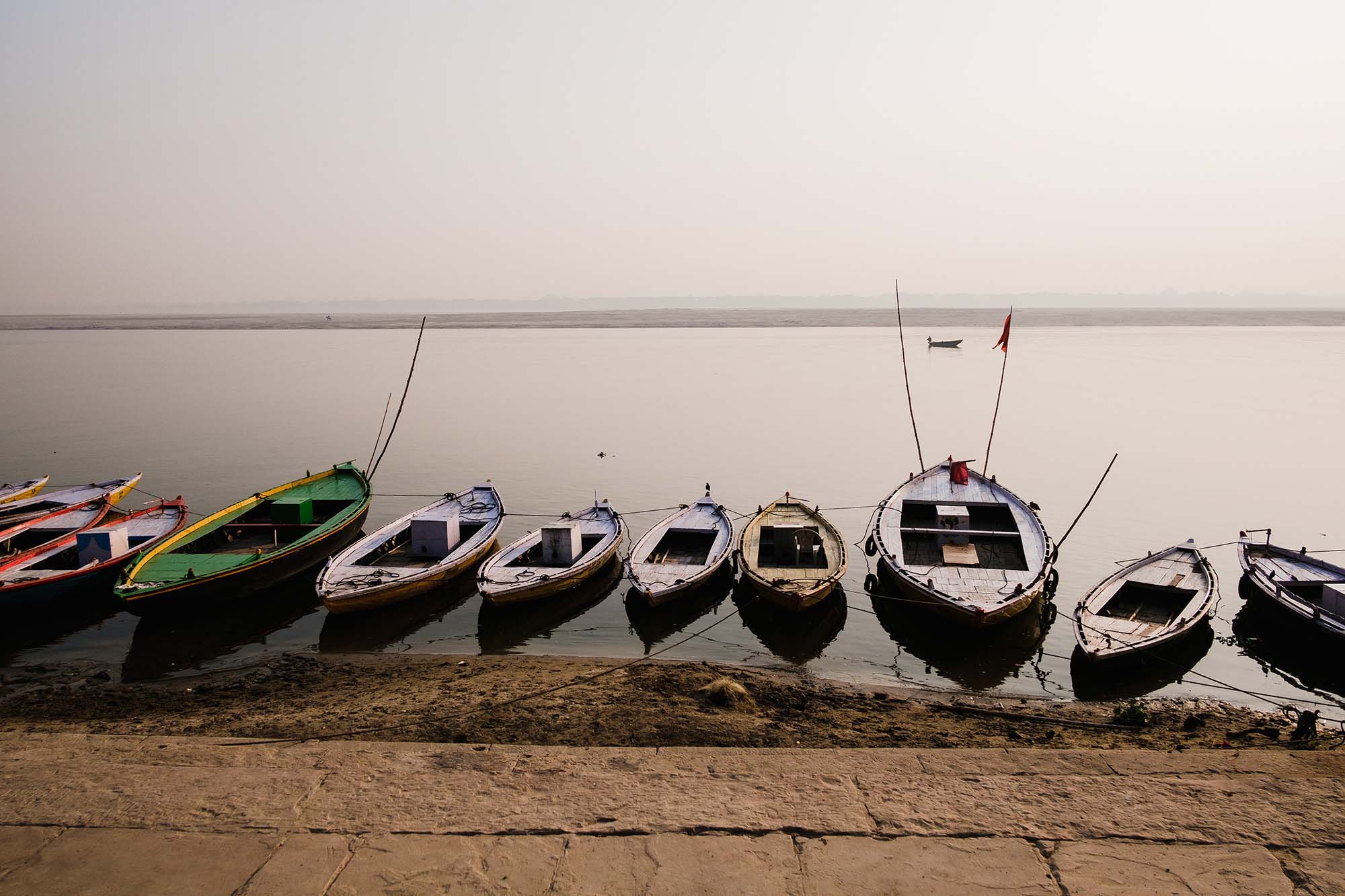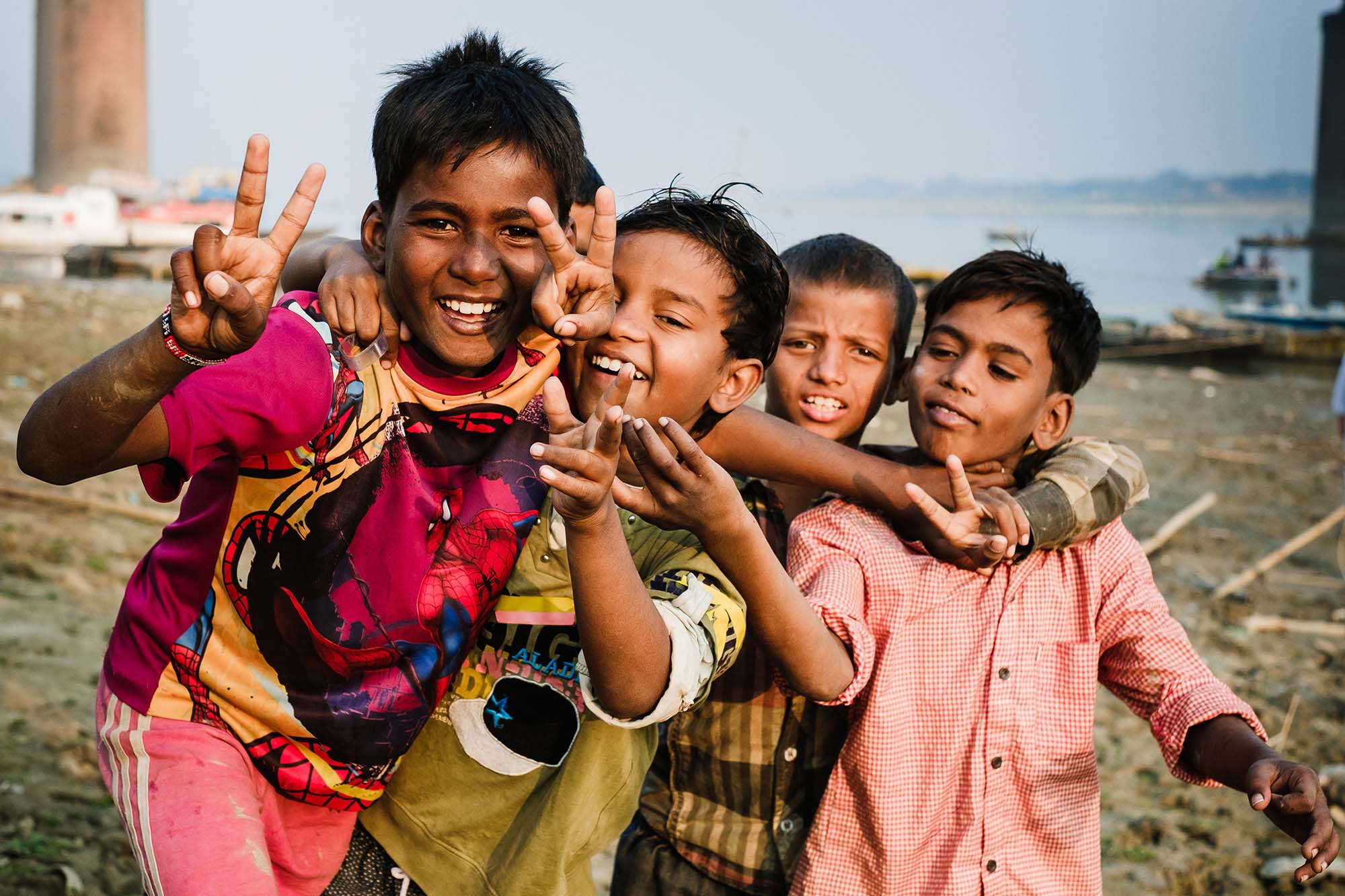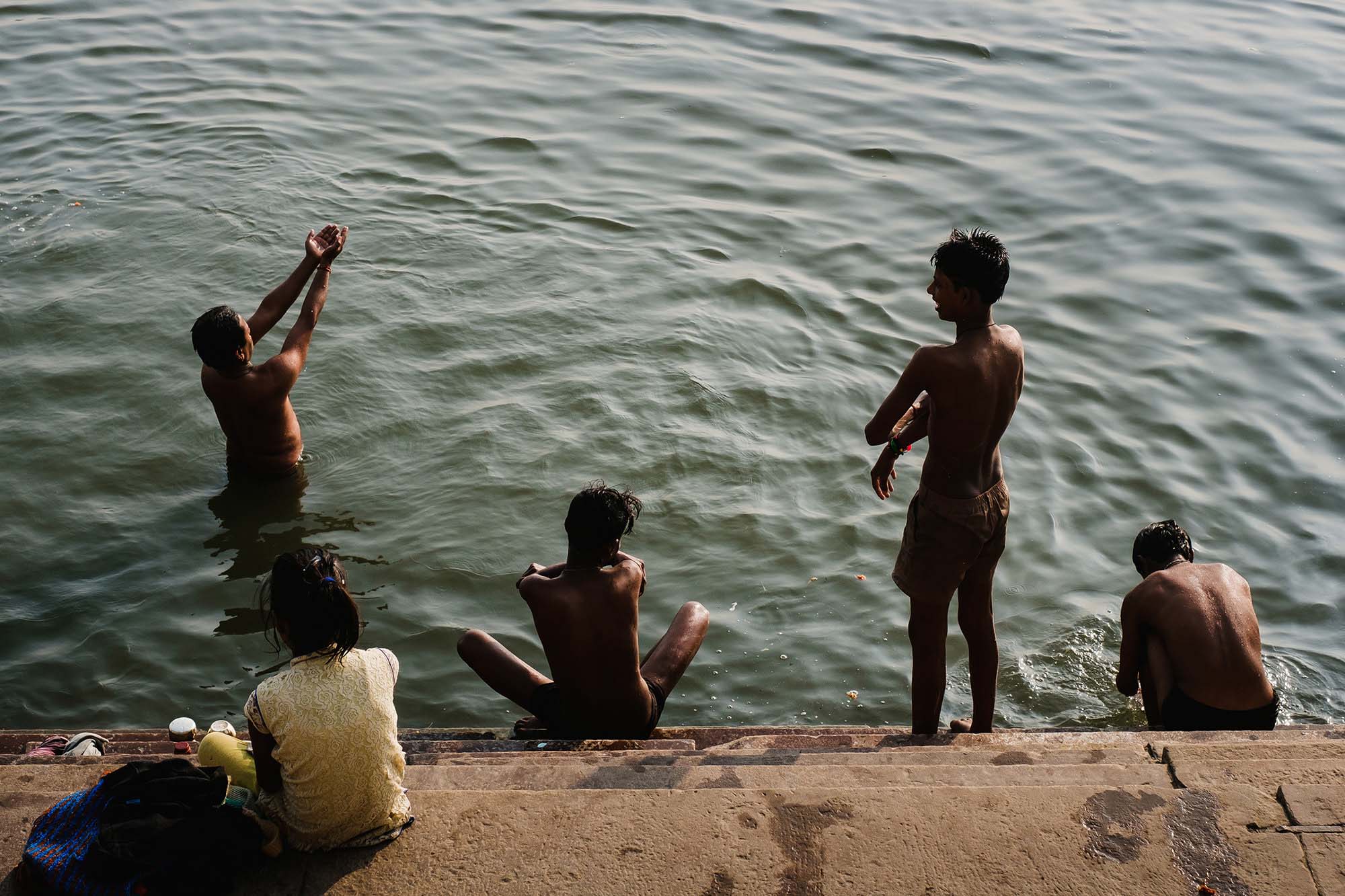 The whole trip was basically like a street photography workshop – only better. Every time at lunch or dinner we would grab someone else's camera and browse through what the others saw that day or how they captured the people and the places. We usually split up in smaller groups so this was also a good opportunity to see what else was going on in different areas of the cities. There was a lot of feedback and knowledge that got shared and it spurred us on to improve or try new things every day. It was so invaluable and I can see how my photos got better throughout the trip, when I was trying to incorporate someone else's tips.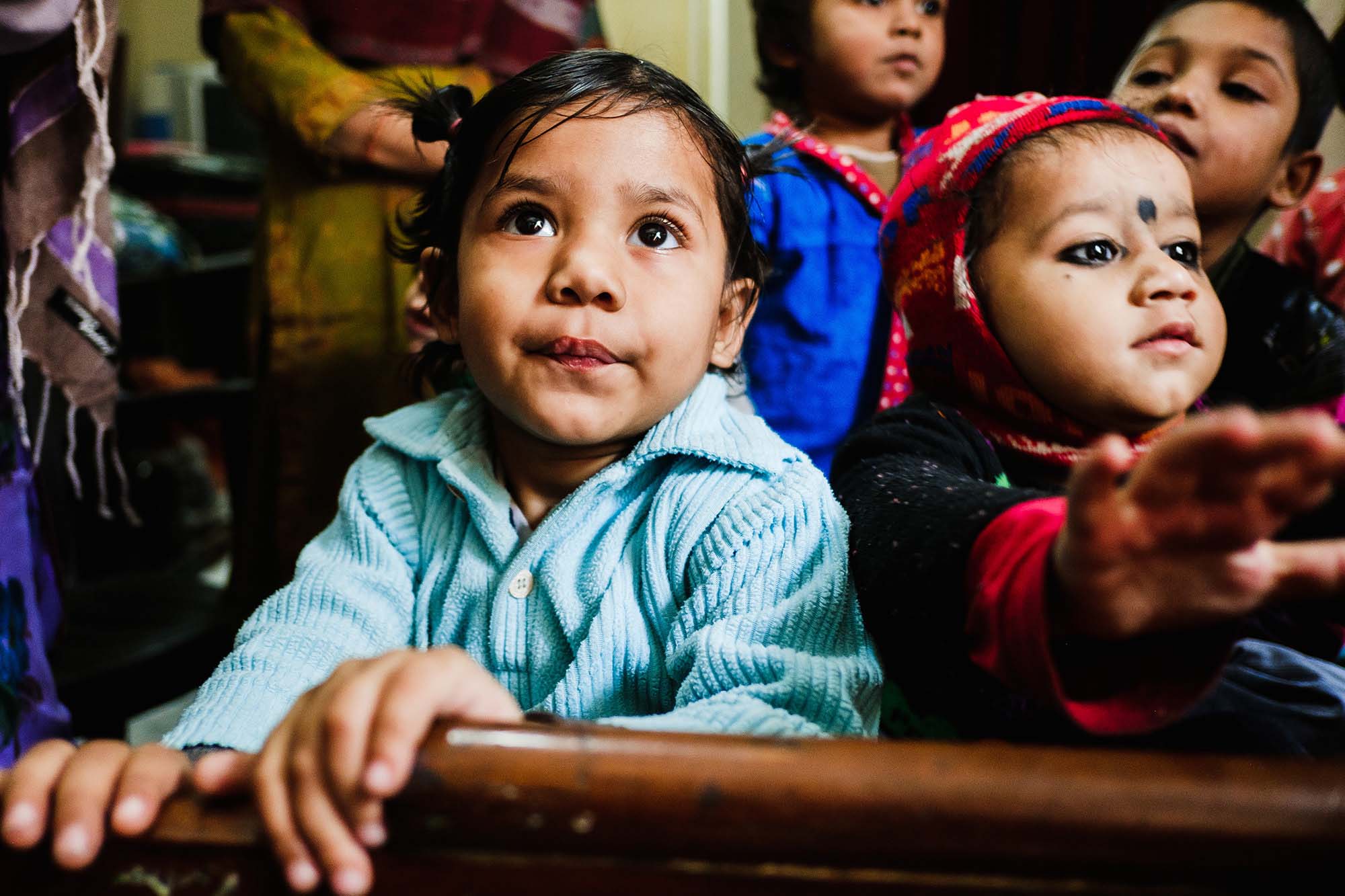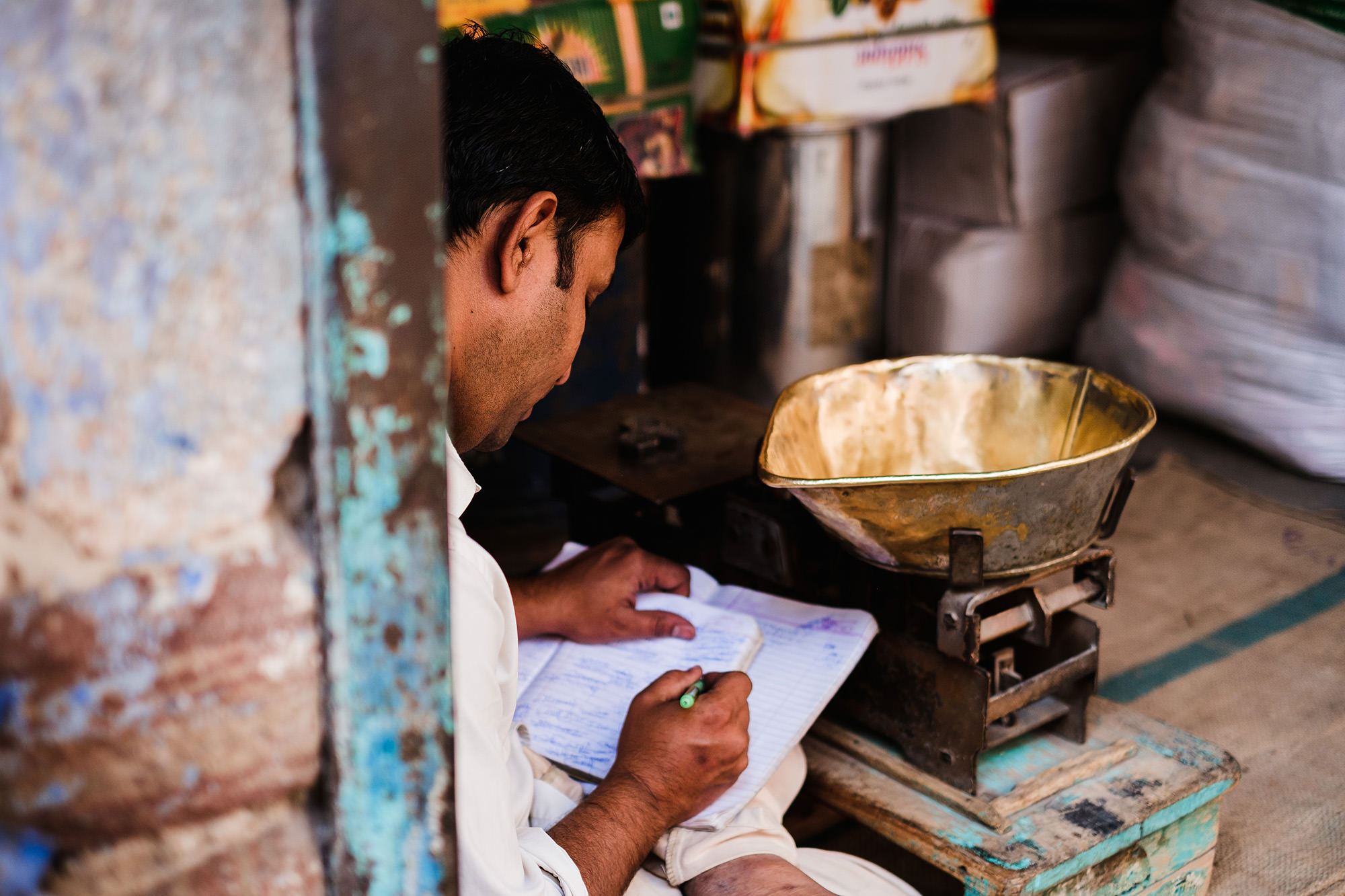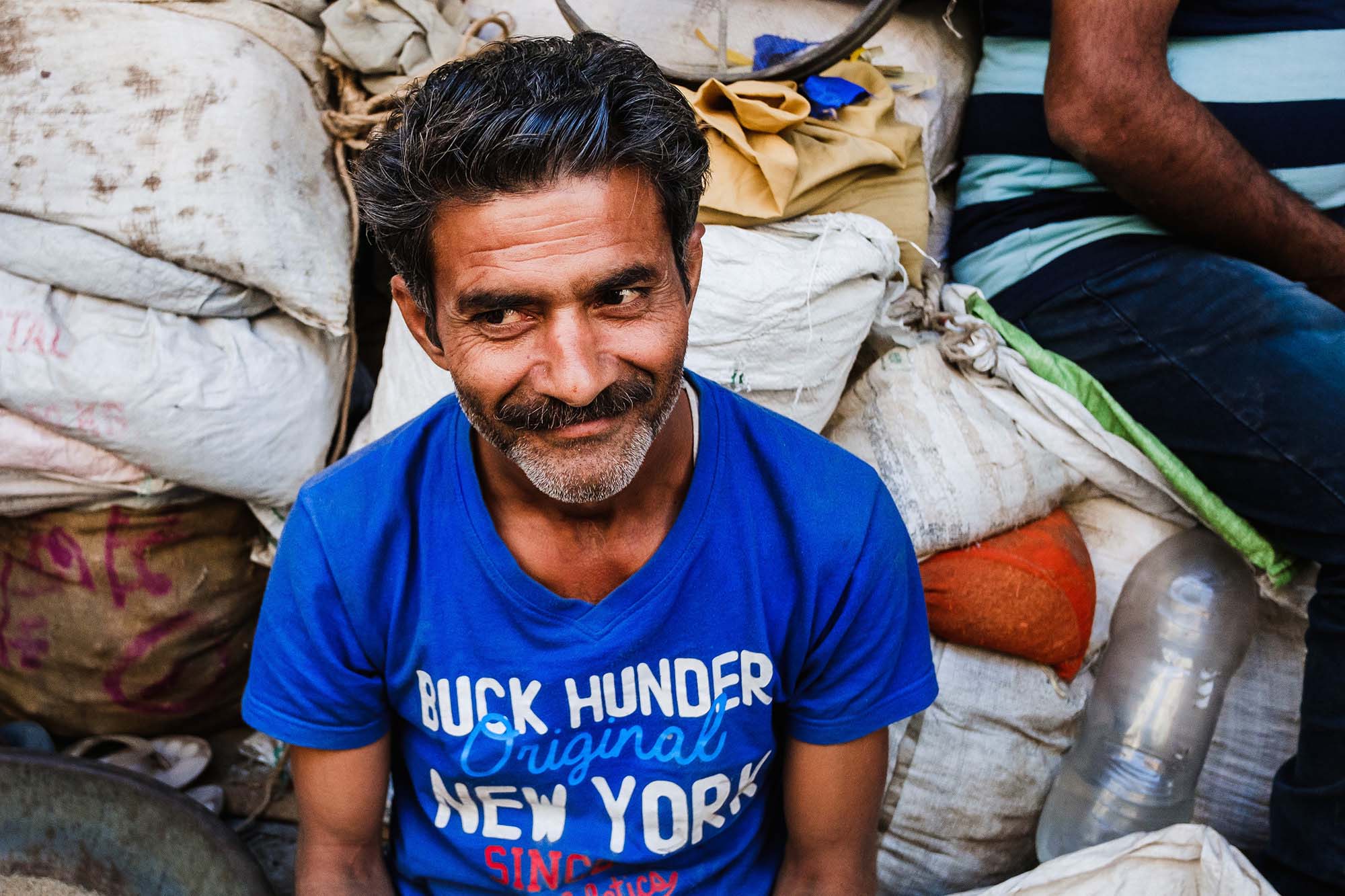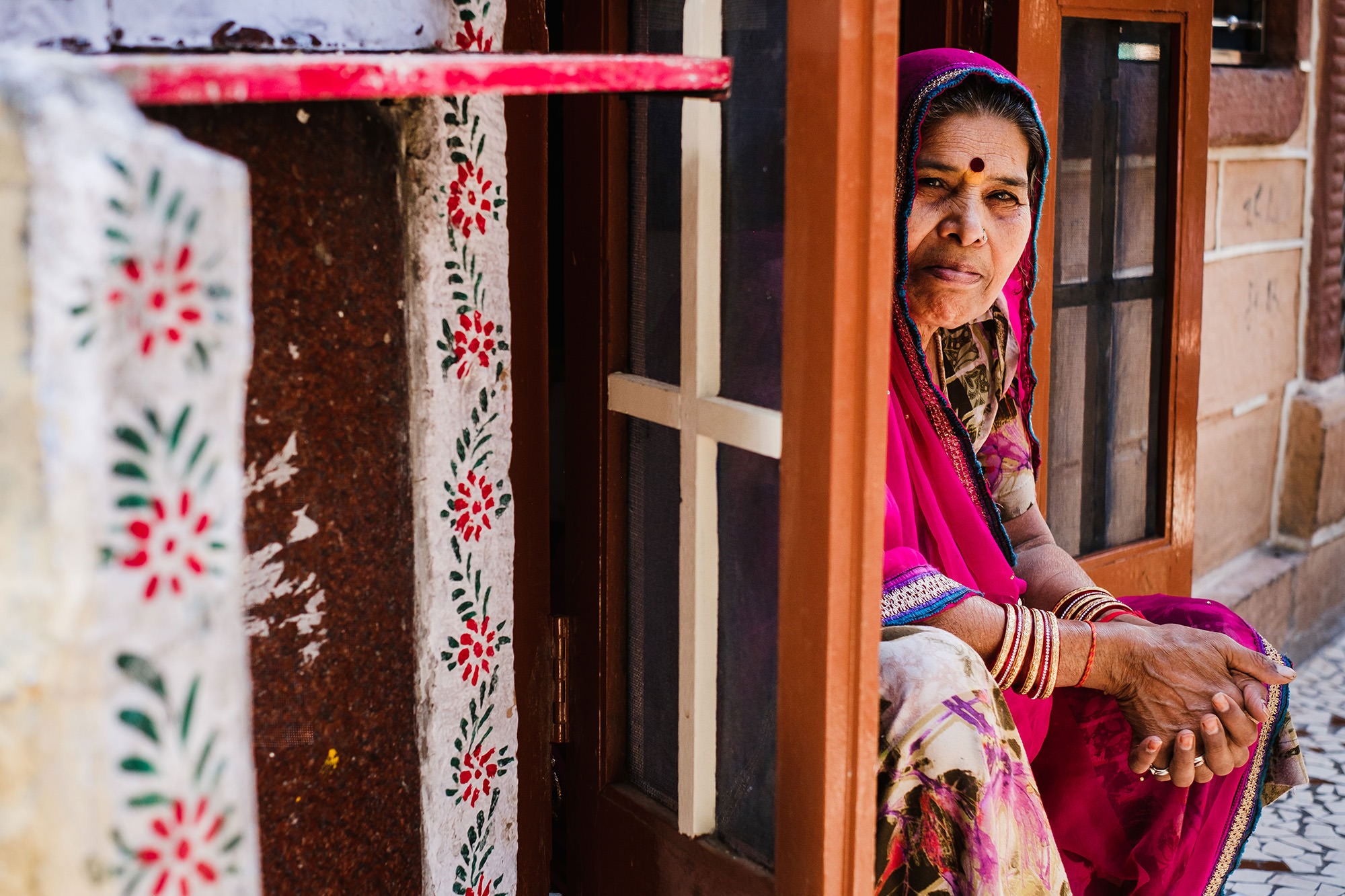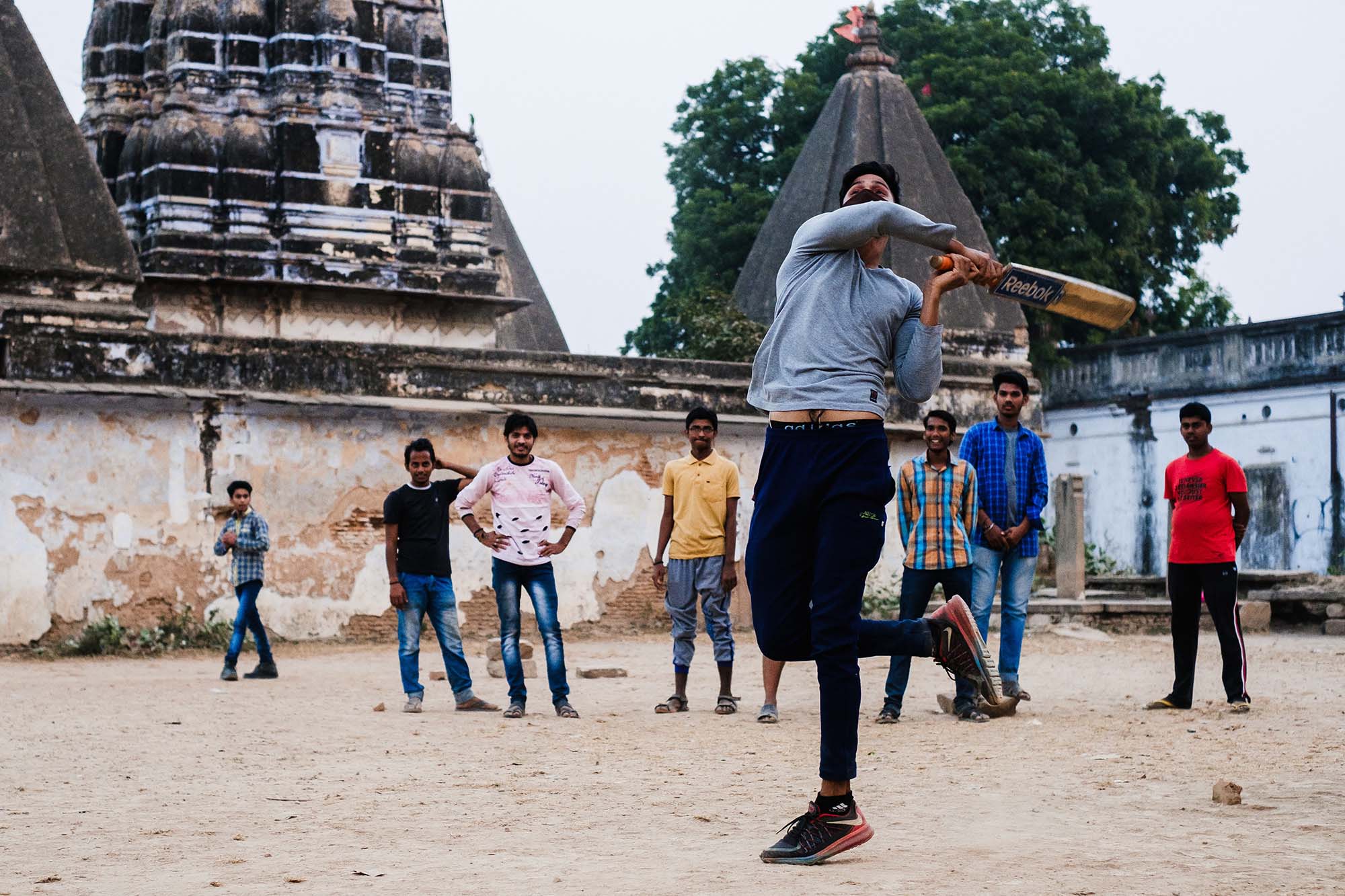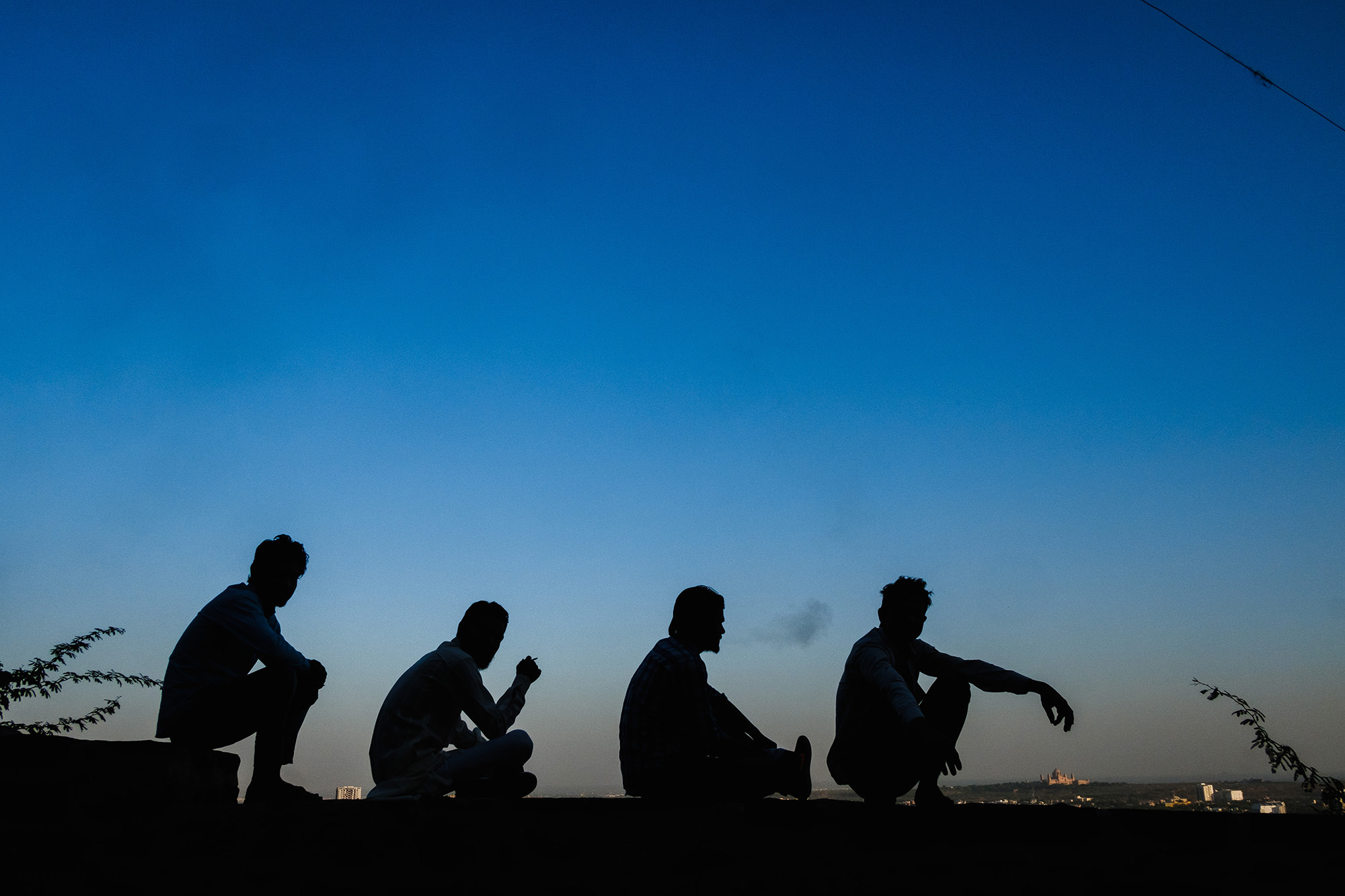 I fell in love with India on this trip. I also fell in love with my 7 travel companions.
To learn more about my wonderful friends who I got to explore the country with, please have a look at their work individually. You will not regret it.
Carla – the blunt Romanian who likes to meditate
Anna – the crazy one/natural creative who's always on the verge of her next project
Jide – the one who likes to get closer to a shot than anyone else
Andrew – the podcasting Australian, also king of portraits
Matt – the quiet one with an amazing sense for layers
Alex – the competitive gadget-man
John – the man with the impressive moustache, now also known as "Maharaja of London"
Anna, who's not just a great wedding photographer, is also a natural talent in video filming and editing and made a video of us on the trip. I probably have watched this 50 times already and just don't get tired of it. Please have a look:
I'm also posting my India photos on Instagram and I usually add some stories to each image so if you want to see and learn more about this wonderful adventure, come visit me on Instagram.