When you start a new professional venture as a freelancer and/or business owner, one of the most important things to position yourself well in the market, is imagery. Obviously, as a photographer, I would say that but I do believe that it's the one key aspect that should not be dismissed and instead be invested in. Social media channels and websites need to show what you are about and who the person behind the name is. The more your product or service is a luxury item, the better your visuals need to be to reflect your value and impact. That's where personal branding photography comes in – to help you stand out from the crowd.
Before the world turned upside down and the governments locked us into our houses, I visited the lovely Hannah who just started her home styling business. We met at the opening night of The Collective in Worthing end of January, a community of freelancers, entrepreneurs and small business owners. Hannah was just about to launch her website but was lacking the right photos and asked me to help out with some personal branding photography. And so I did. Her website is now live, although I think still work in progress, some of my images have made it online already. I can't wait to see her business taking off once we're allowed to properly have in-person social and work lives again.
For the photos, we started with a kitchen she remodelled. Since I'm a people photographer and not actually an architecture or interior photographer, I had to add a human element to them as much as possible. And honestly, playing in the house and trying out what worked and what didn't, was a lot of fun!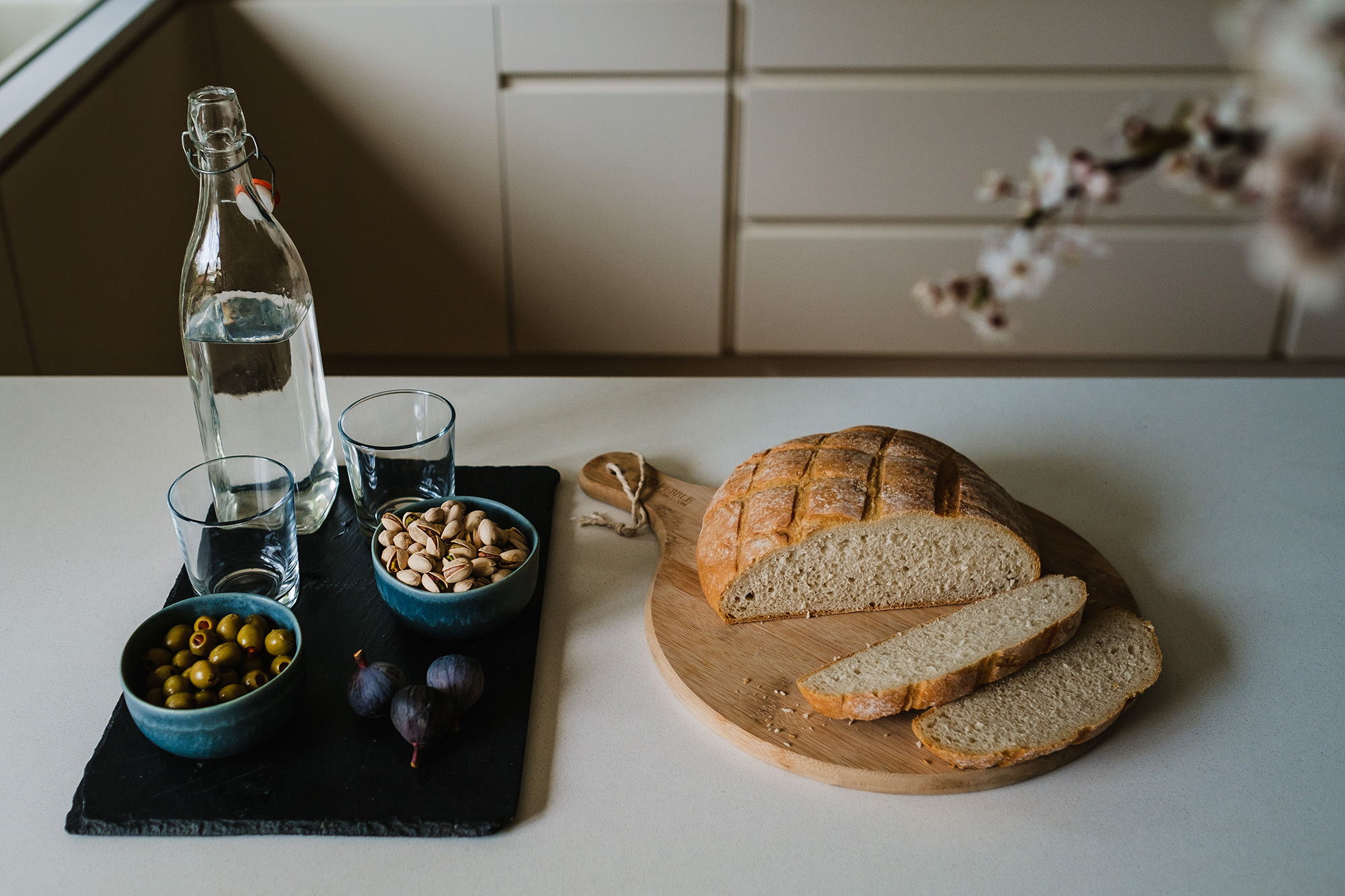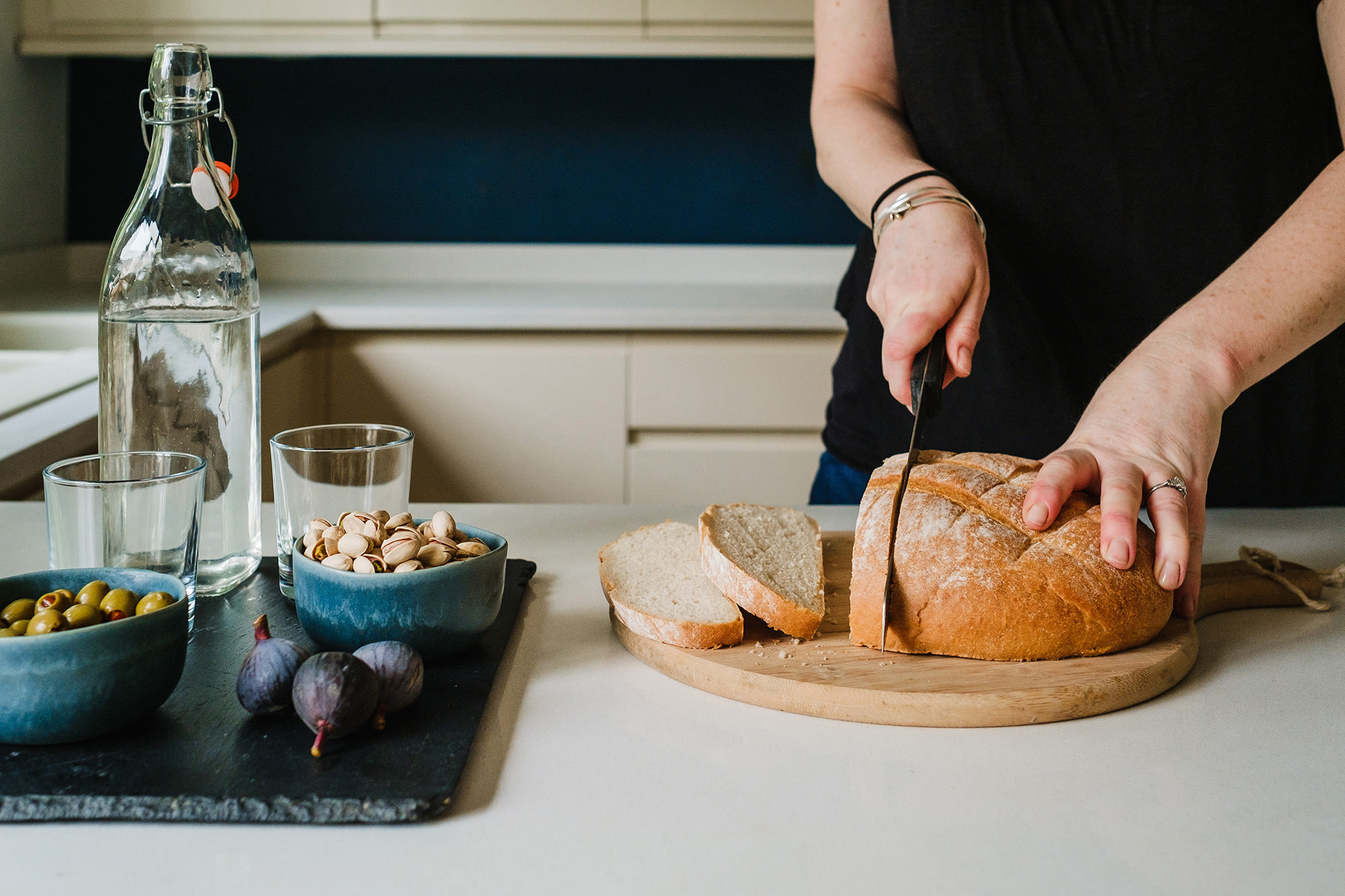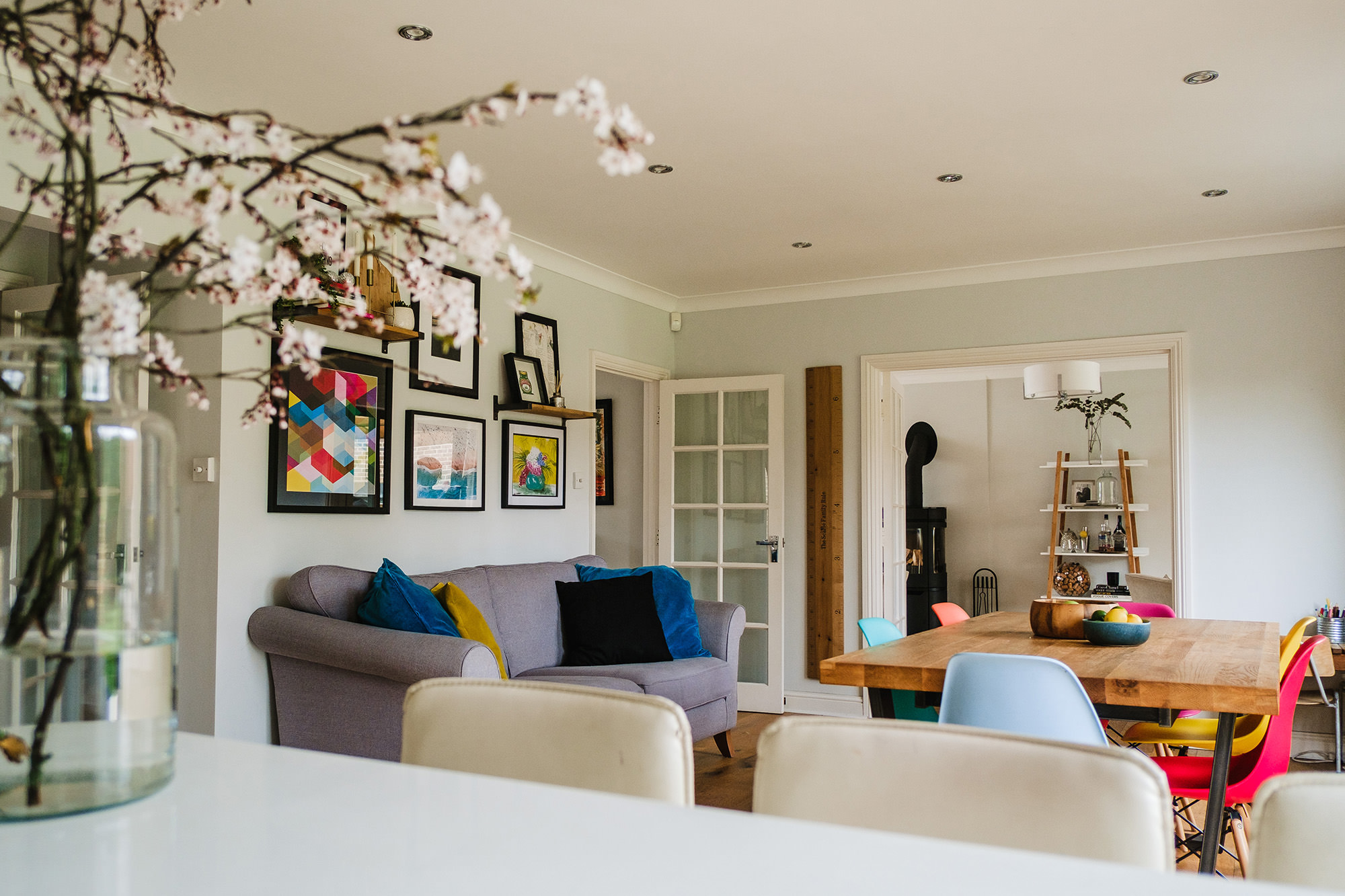 Next to the kitchen, there is a huge front room. Lots of space and lots of details. Hannah has spent a lot of time and love making this space as cozy and comfy as it is now.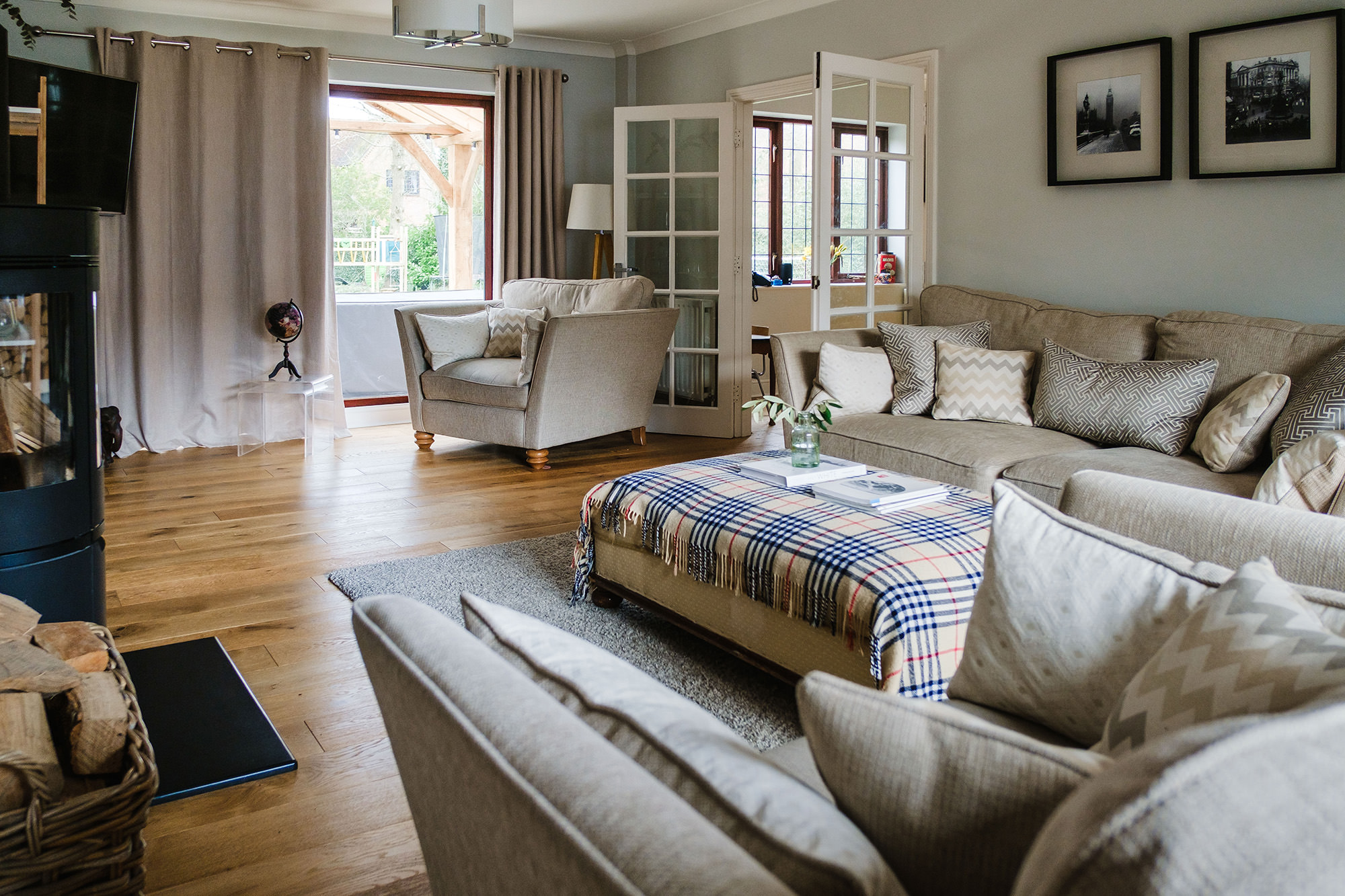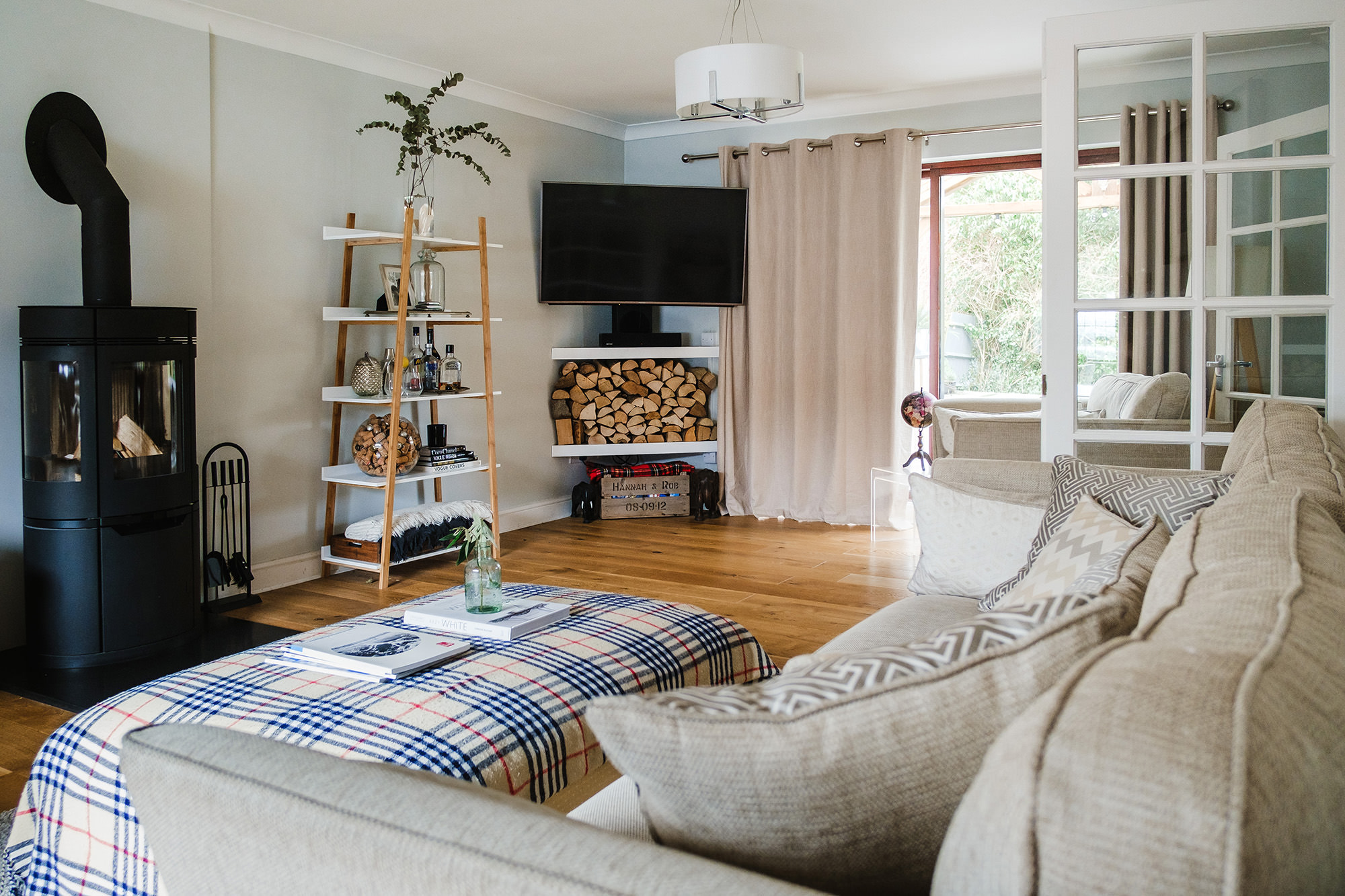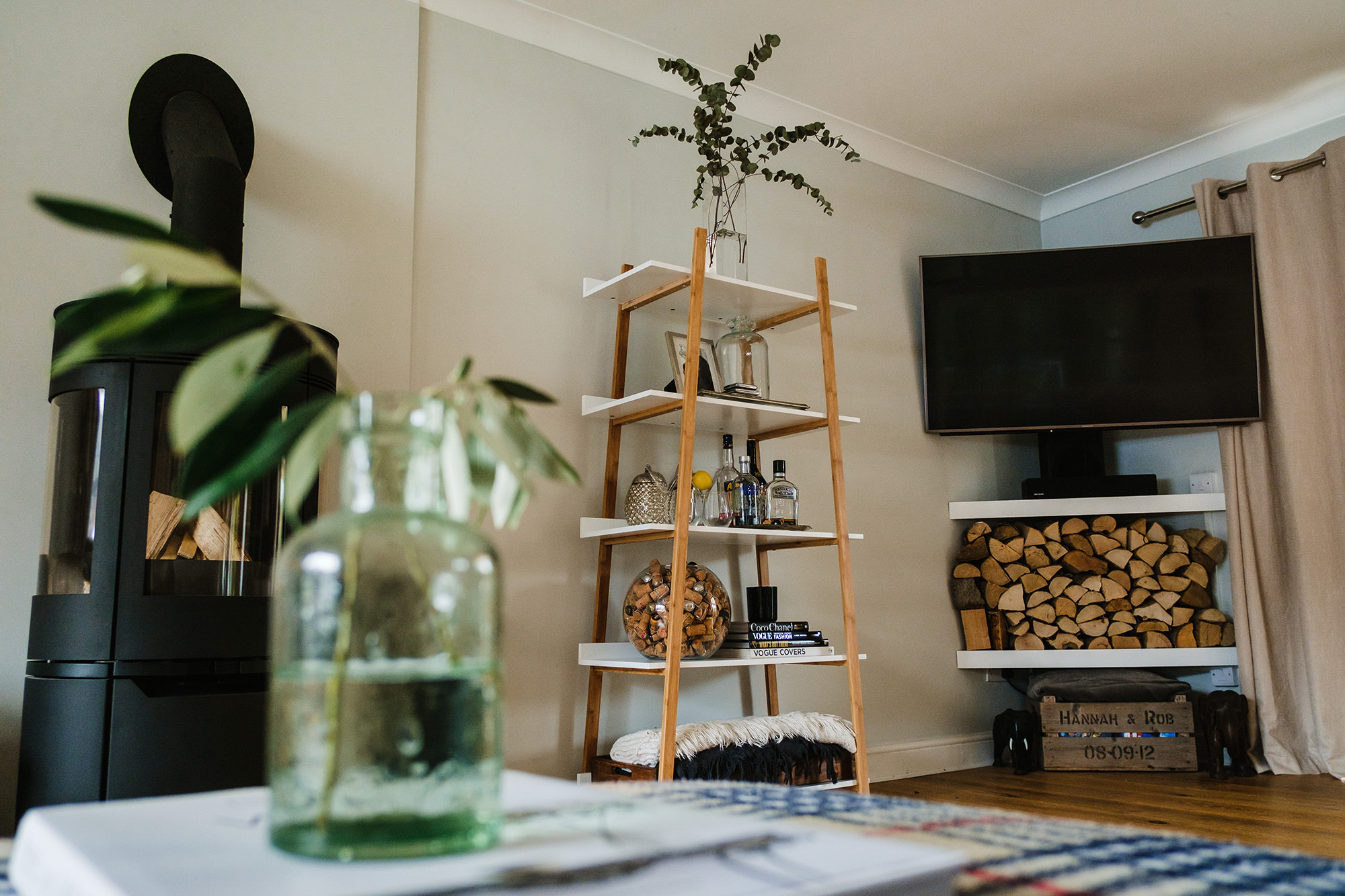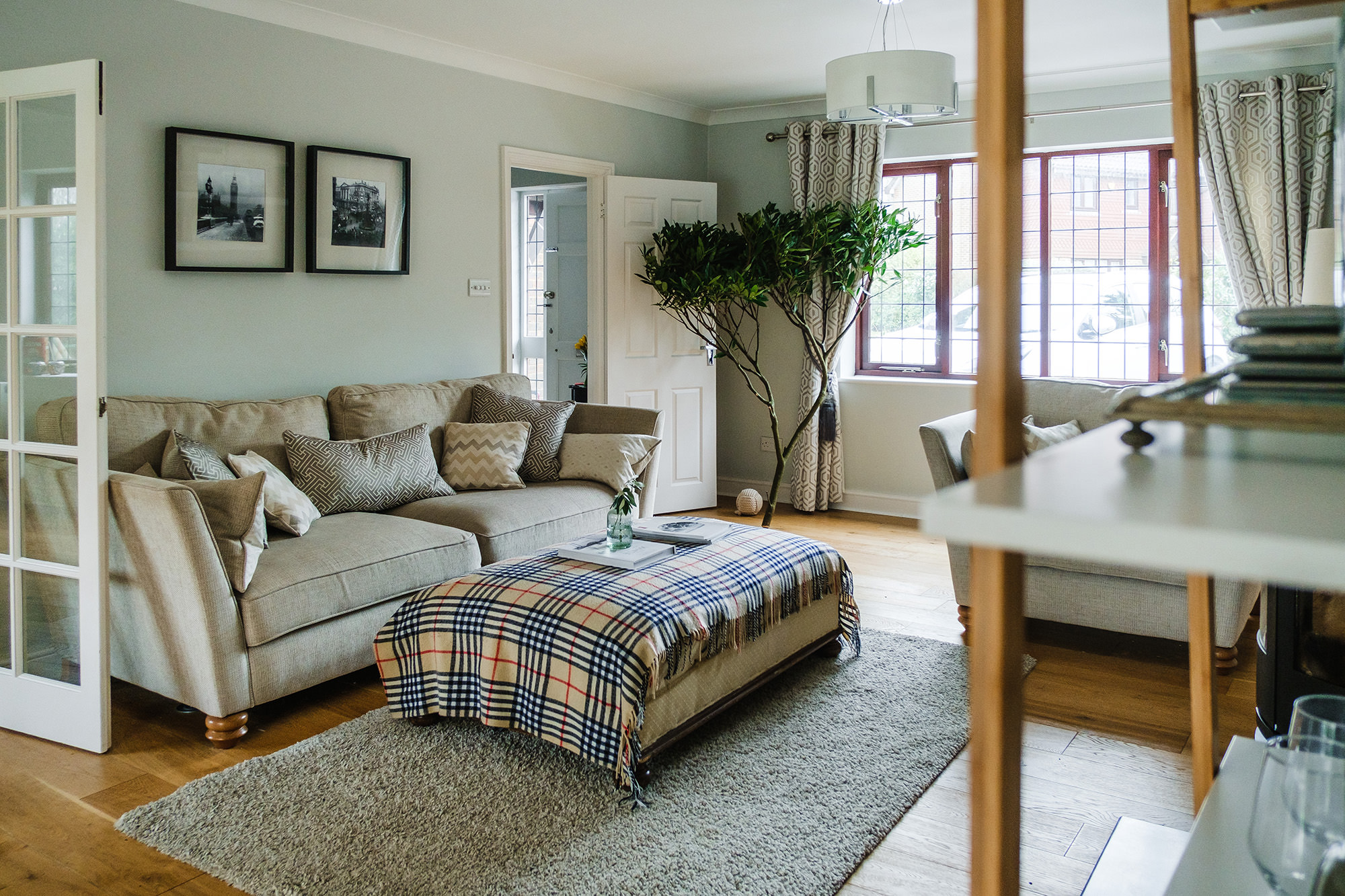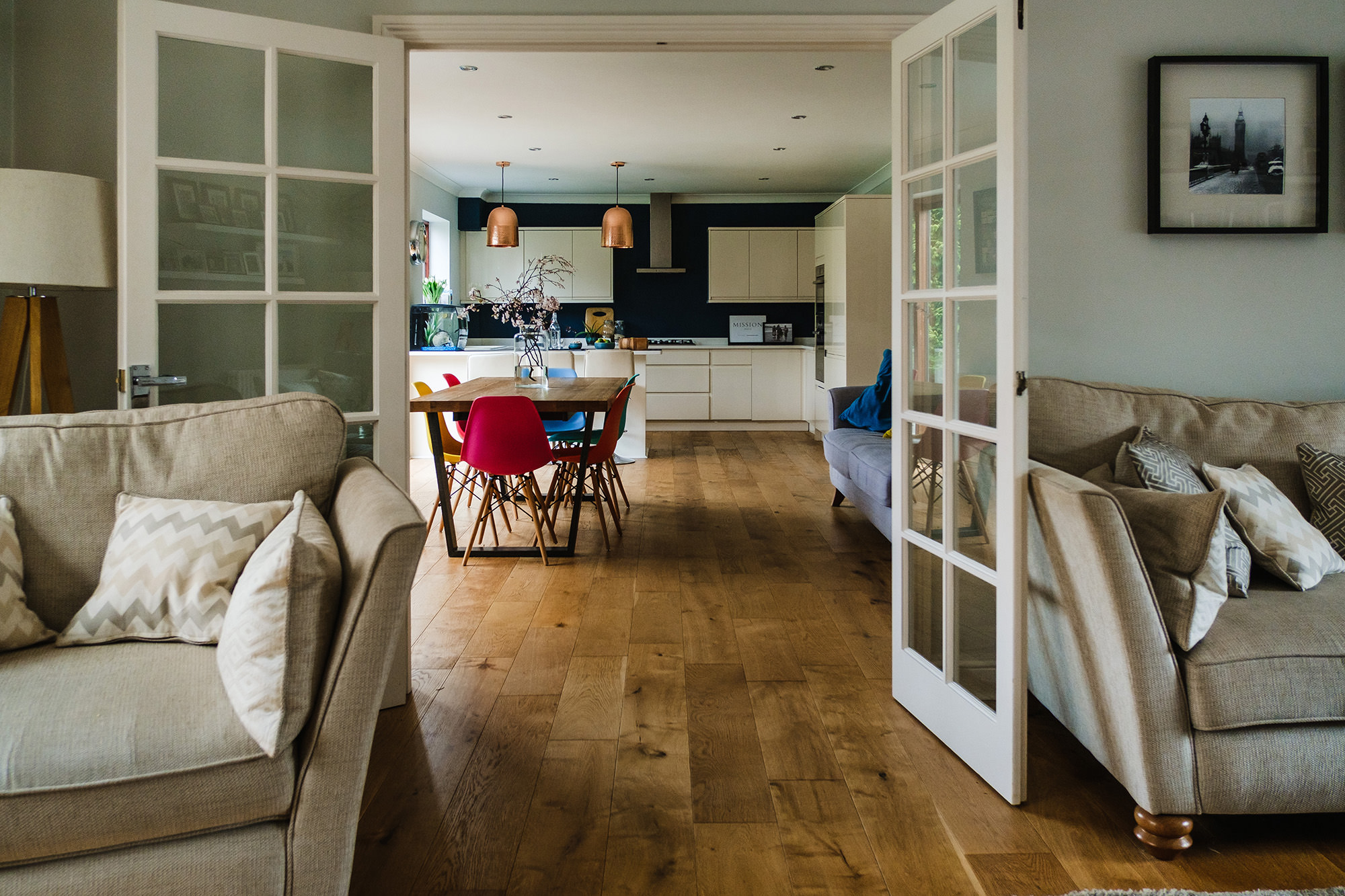 Lastly, we looked at some details in a couple of other rooms. Two things Hannah was particularly proud of was how the nightstand in the guest room added to the homely feel of it and the DIY shelf she made for the kid's room. I love colours and yellow is one of my favourites so I personally really loved this idea as a decoration and storage option. I might try to replicate that myself some time.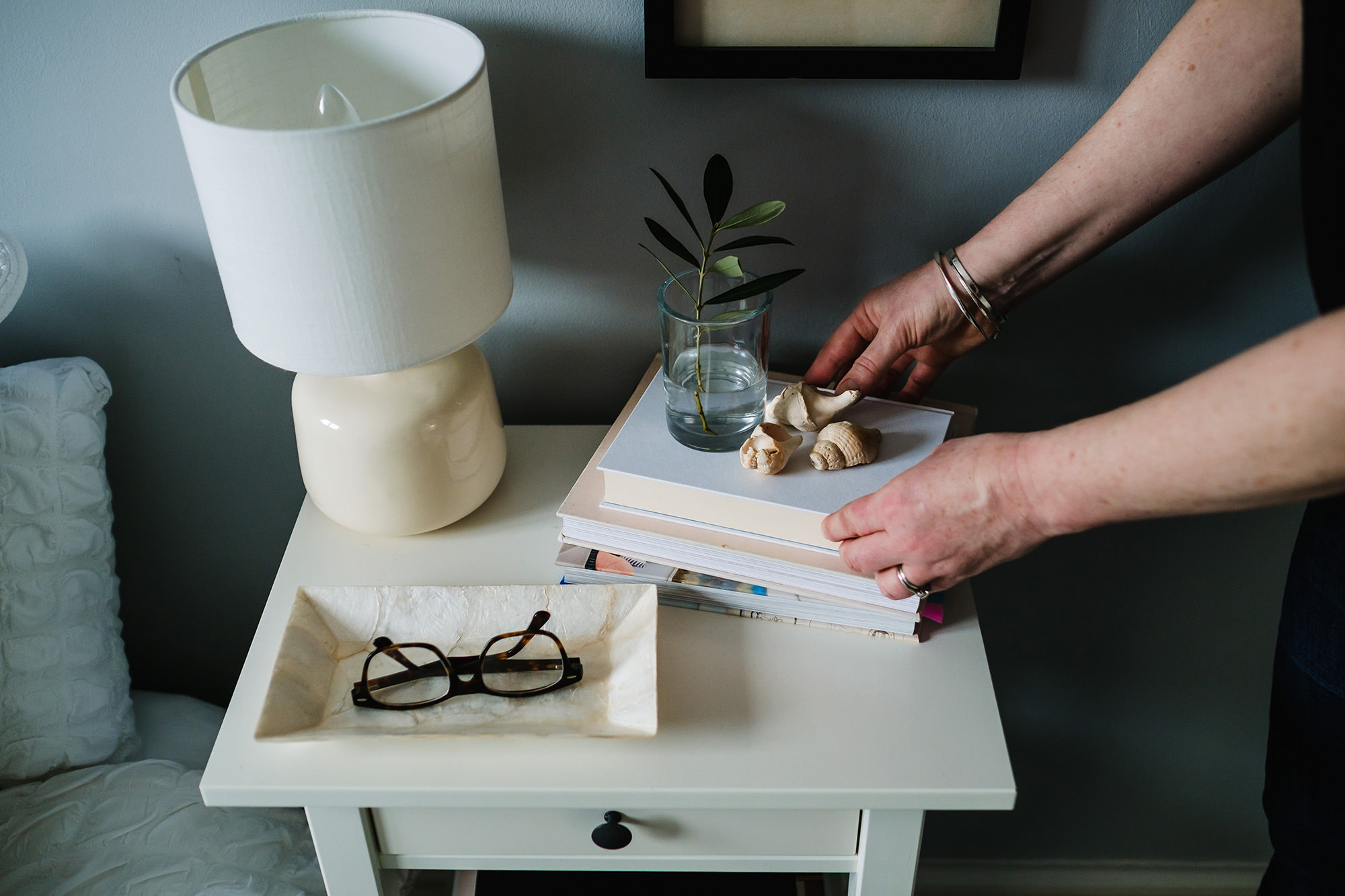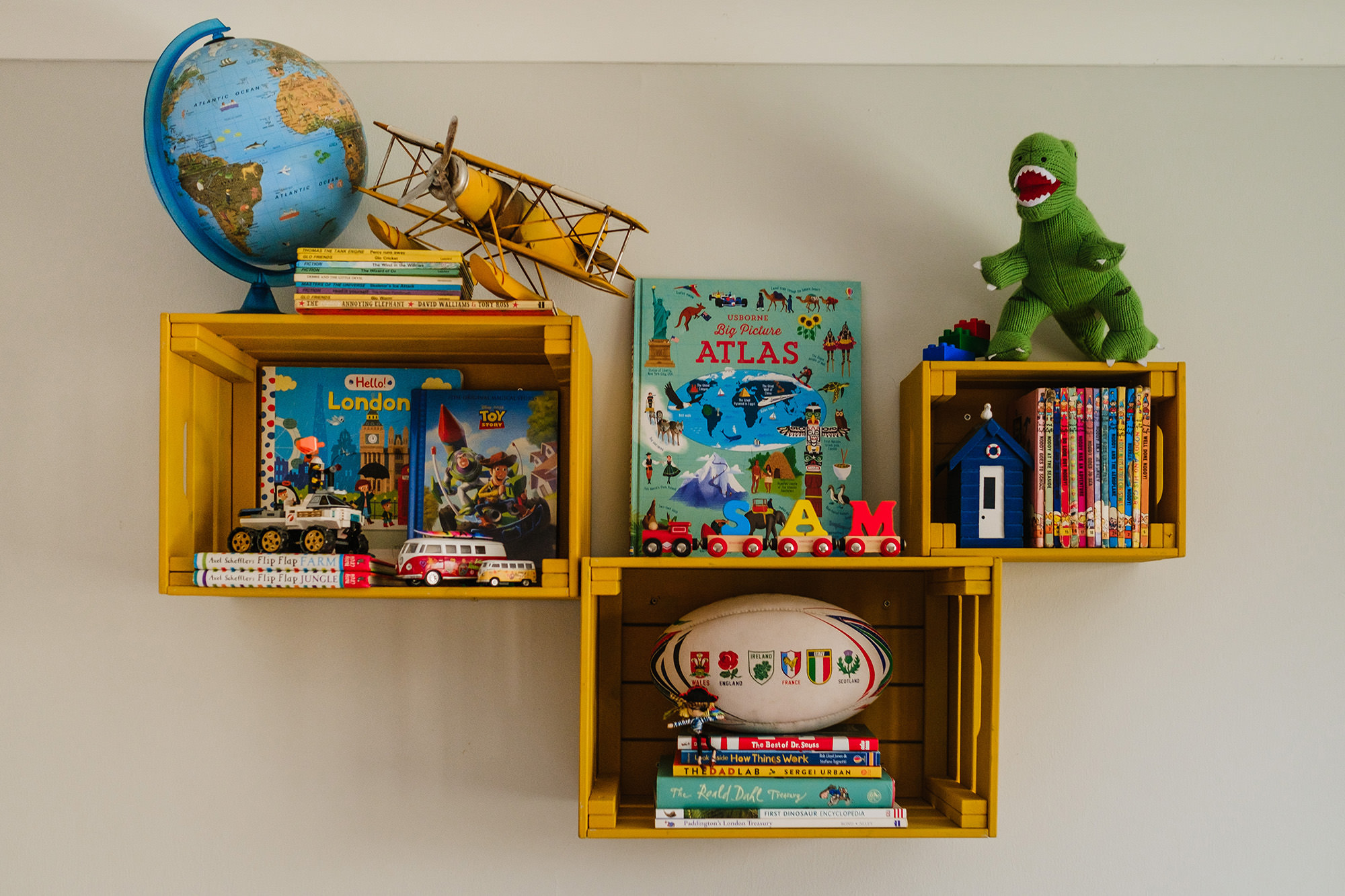 And obviously, every website needs a face, especially if a business is run by just one person or a small team. Adding portraits and personality to an online presence makes any business so much more relatable and personable. Hannah told me that she's not keen on photos of herself but she loved the ones I took – that's honestly the best compliment I can get as a photographer.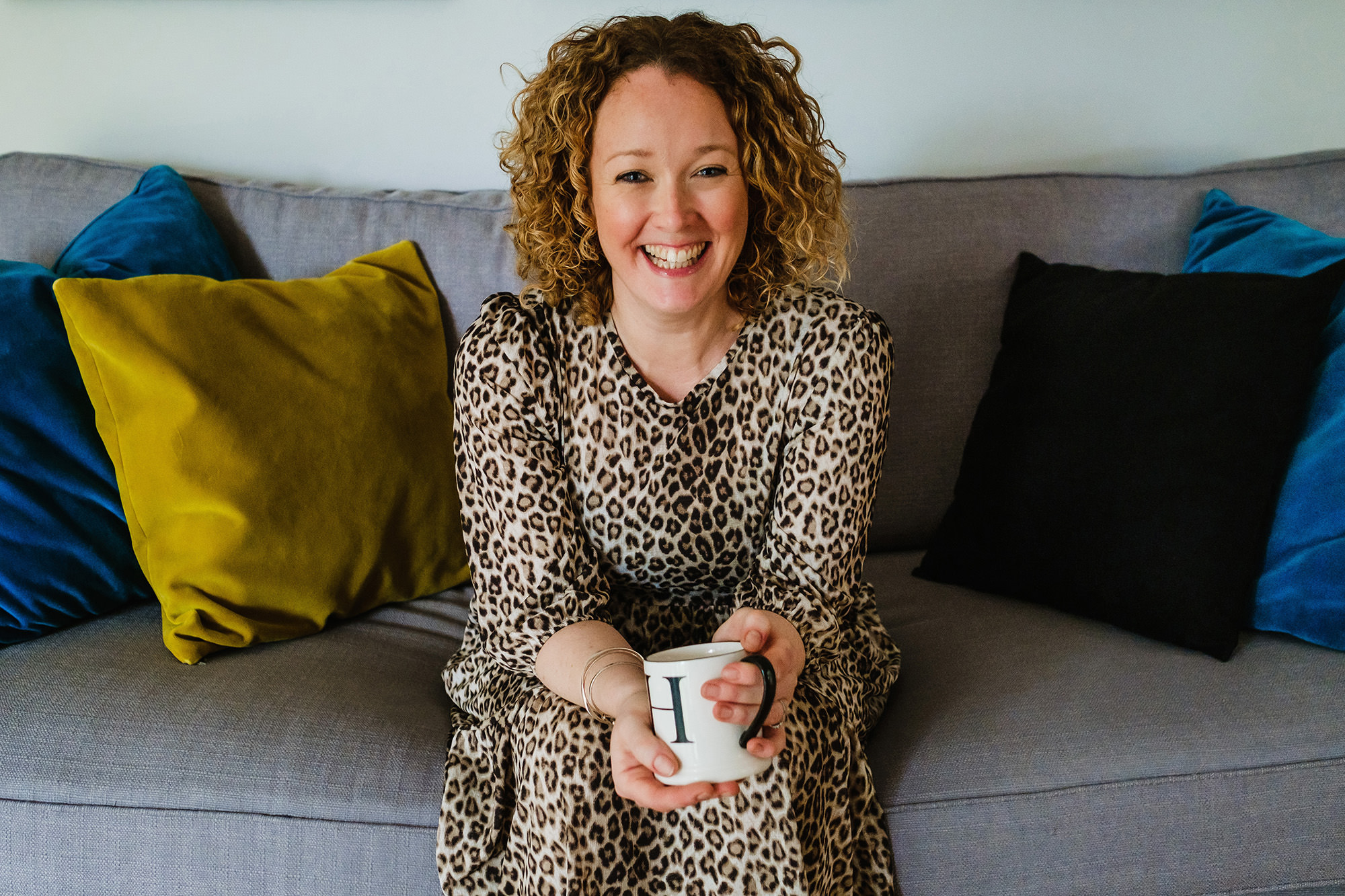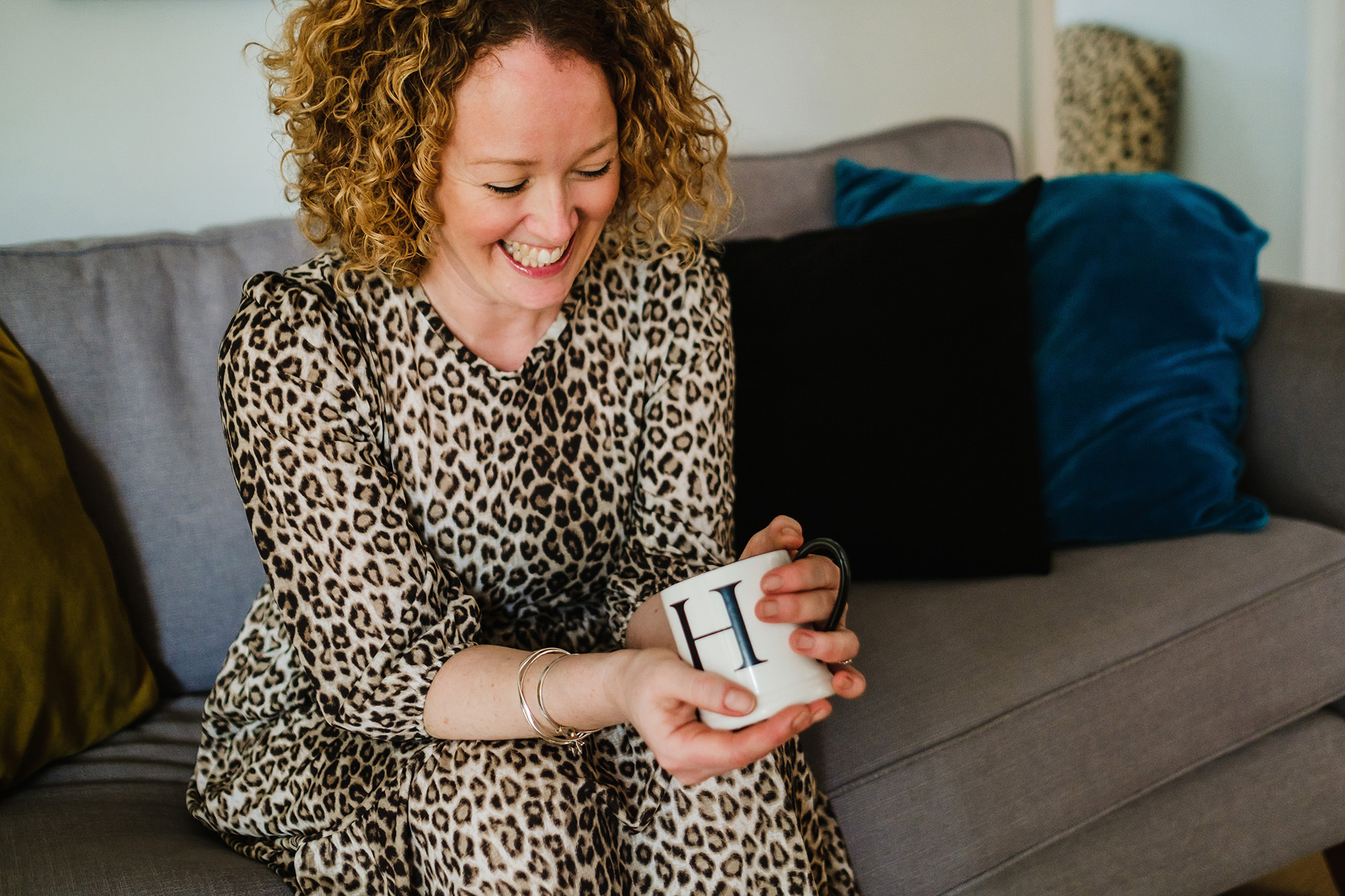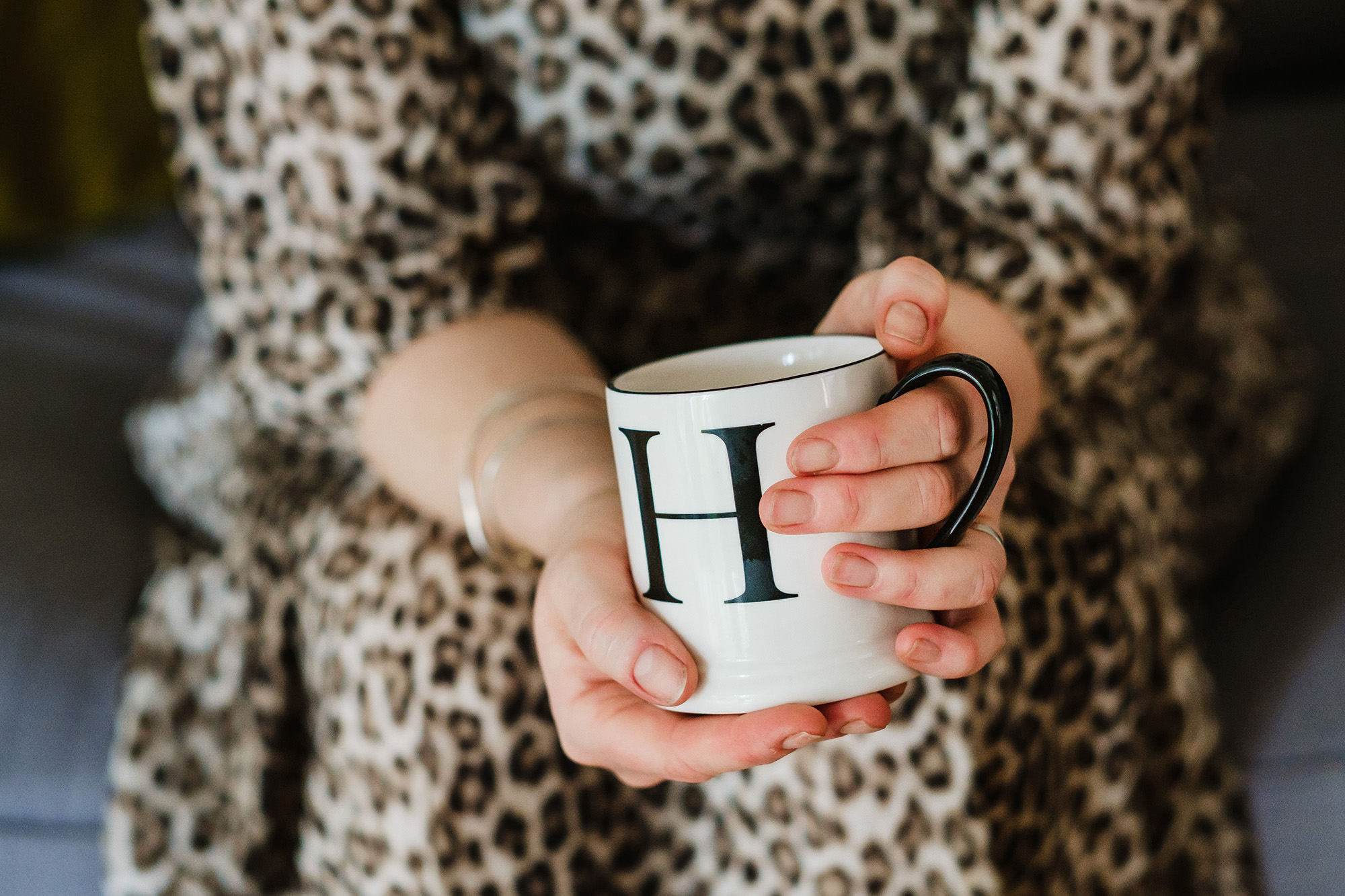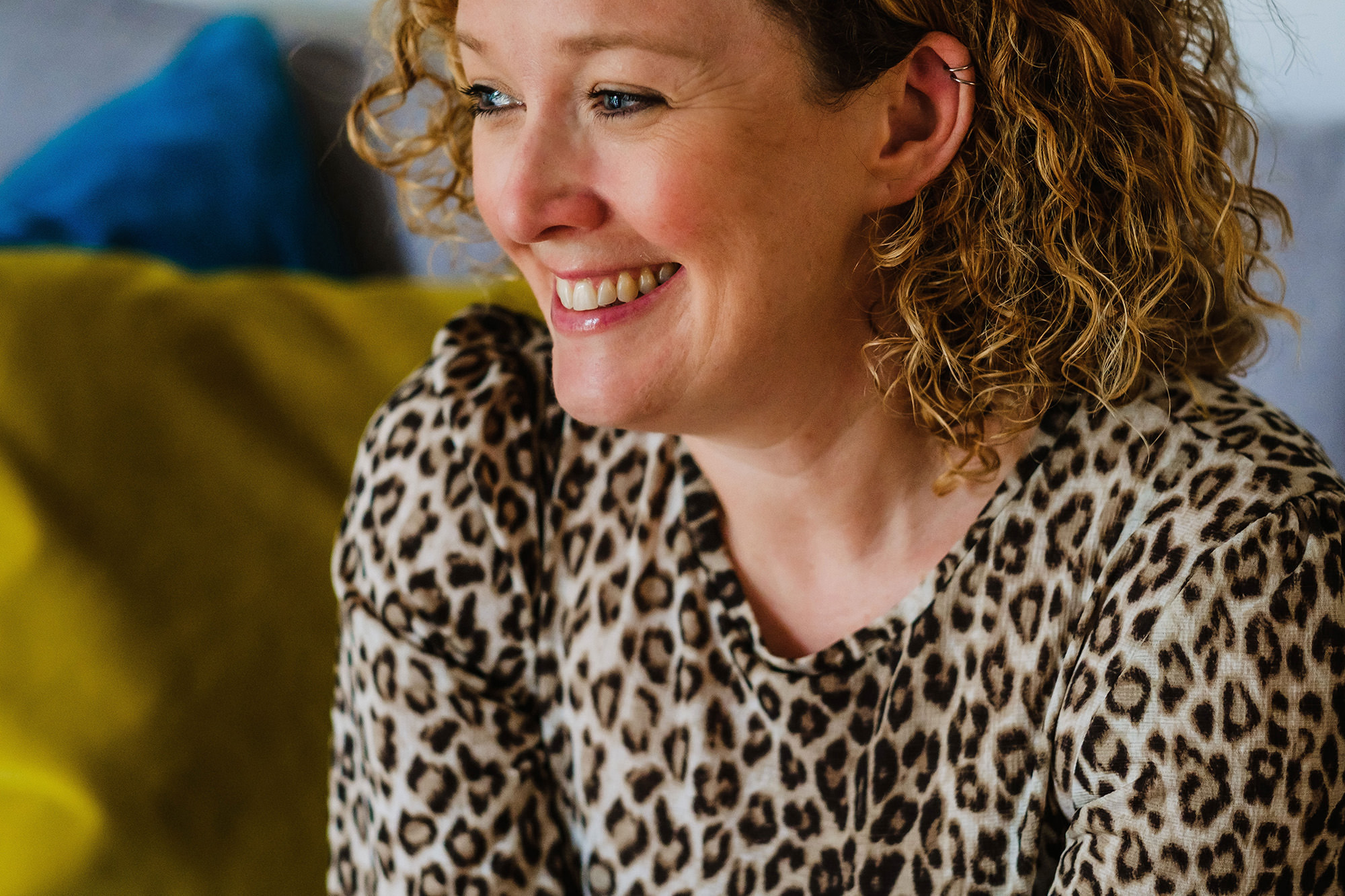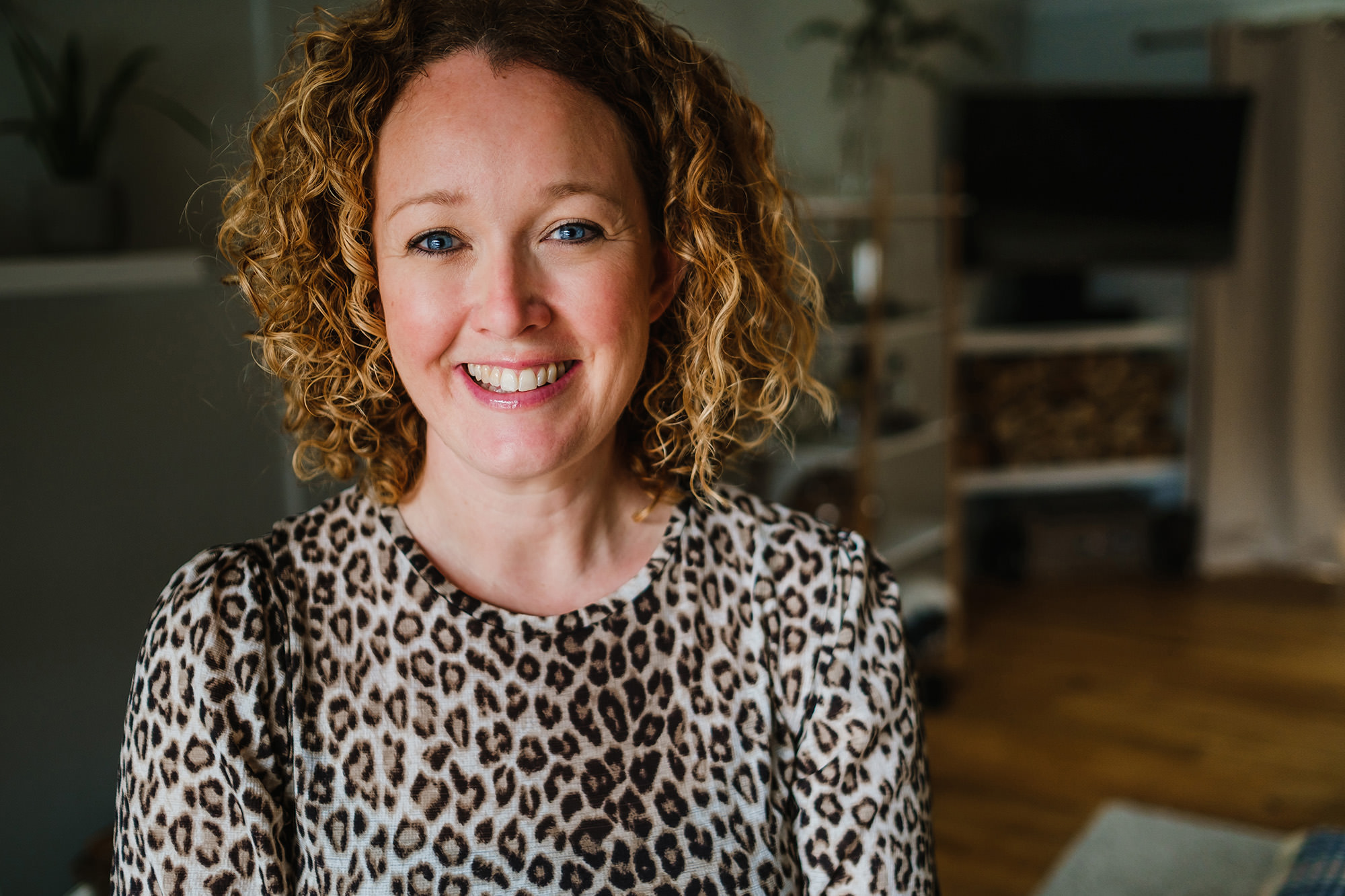 If you are a business owner, entrepreneur, solopreneur, freelancer or whatever you might call yourself and are in need for some portrait and branding photos and like what you saw above, please get in touch. I'd love to have a chat with you about how I can help you present yourself and your business online.