These are my lockdown diaries in April, told through a photo essay. This is what life looks like right now.
Last year in April, I documented the International Pillow Fight Day at the Level. Lee and I were still sort of a new thing. Spring felt like summer and people were sunbathing on Brighton beach. I met friends for Sunday coffee. And I got ready to spend a week in Taiwan to film video portraits about previous international students. It was a good month.
Now, in April 2020, most things look very very different. I meet friends exclusively online now. Spring feels like summer but no one is sunbathing (or if they are, they're being sent home by the police). There are no trips or flights planned for quite a while. I've temporarily moved in with Lee and took over half his closet space (which is teeny tiny) and follow him with my camera to keep myself busy.
Due to my project 365, I'm taking photos every day. Most days I don't start until noon though. We stay in bed long because there's no real reason to get up. Once we're up though, we're usually quite productive. At least we try…
Lee's making music a lot – practicing tunes on the piano, the trumpet, his bass. He's been doing a cooking show live on Facebook every Thursday evening which I take photos of and put on his blog. I take photos of everything. Mainly him. Occasionally I go for a walk alone and photograph the neighbourhood and the beach in Worthing and Lancing.
Sometimes I practice playing my ukulele. I drink coffee and sit in the sun behind the house. I bake. A lot. Bread, cakes, biscuits. I basically make sure our sugar intake is high. Then I go for a run to set it off again…
The days pass, most are insignificant but I'm trying to keep up with my business and stay productive. And when I look back over what I've done this month, which by the way felt like at least 8 weeks, I think I've done alright. I've taken (or actually edited) 800 photos this month. I've finally edited my showreel for family films. There's a new video project I started working on – more on that on another day though.
So yeah, that's how lockdown life works at the moment.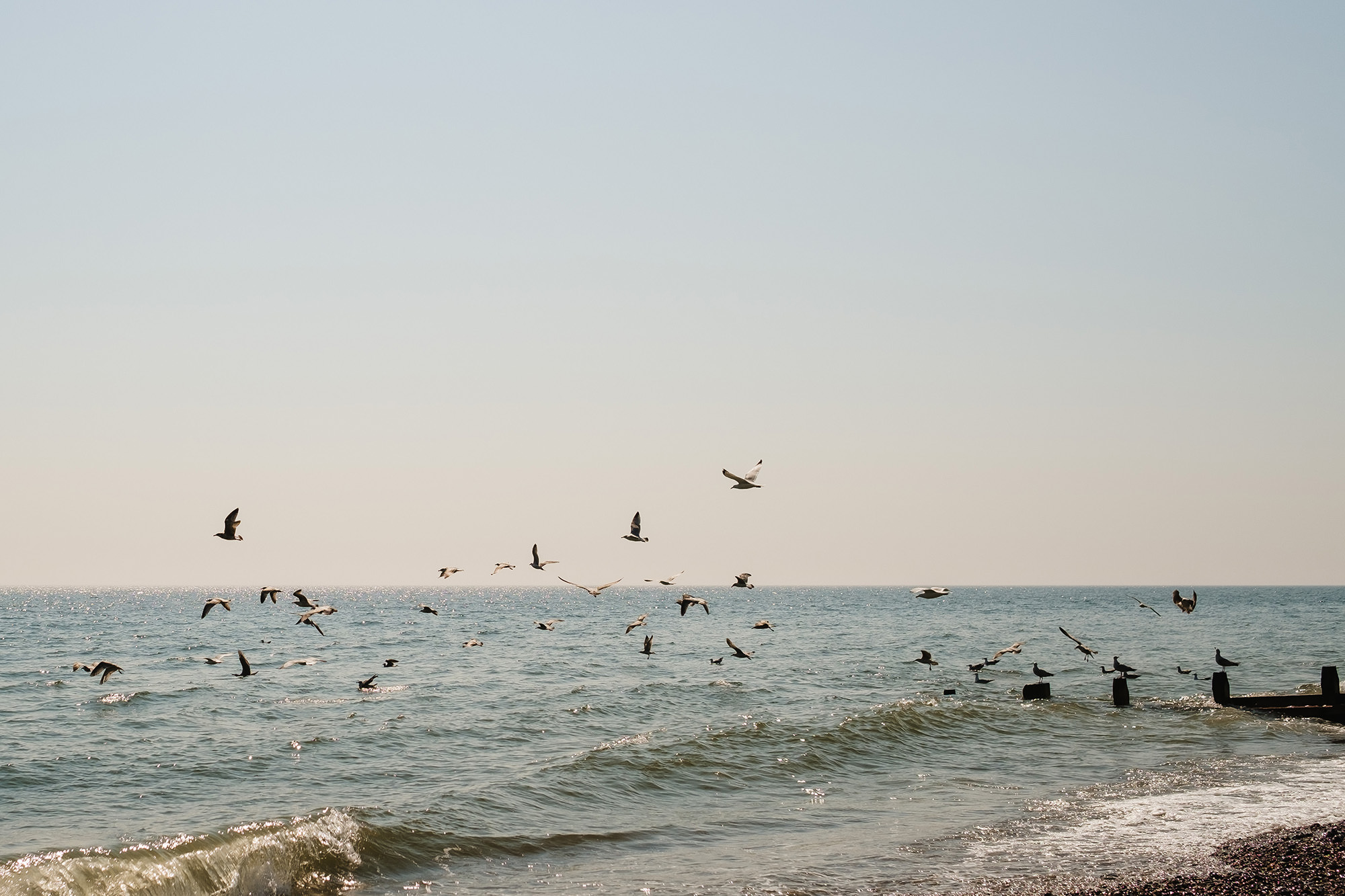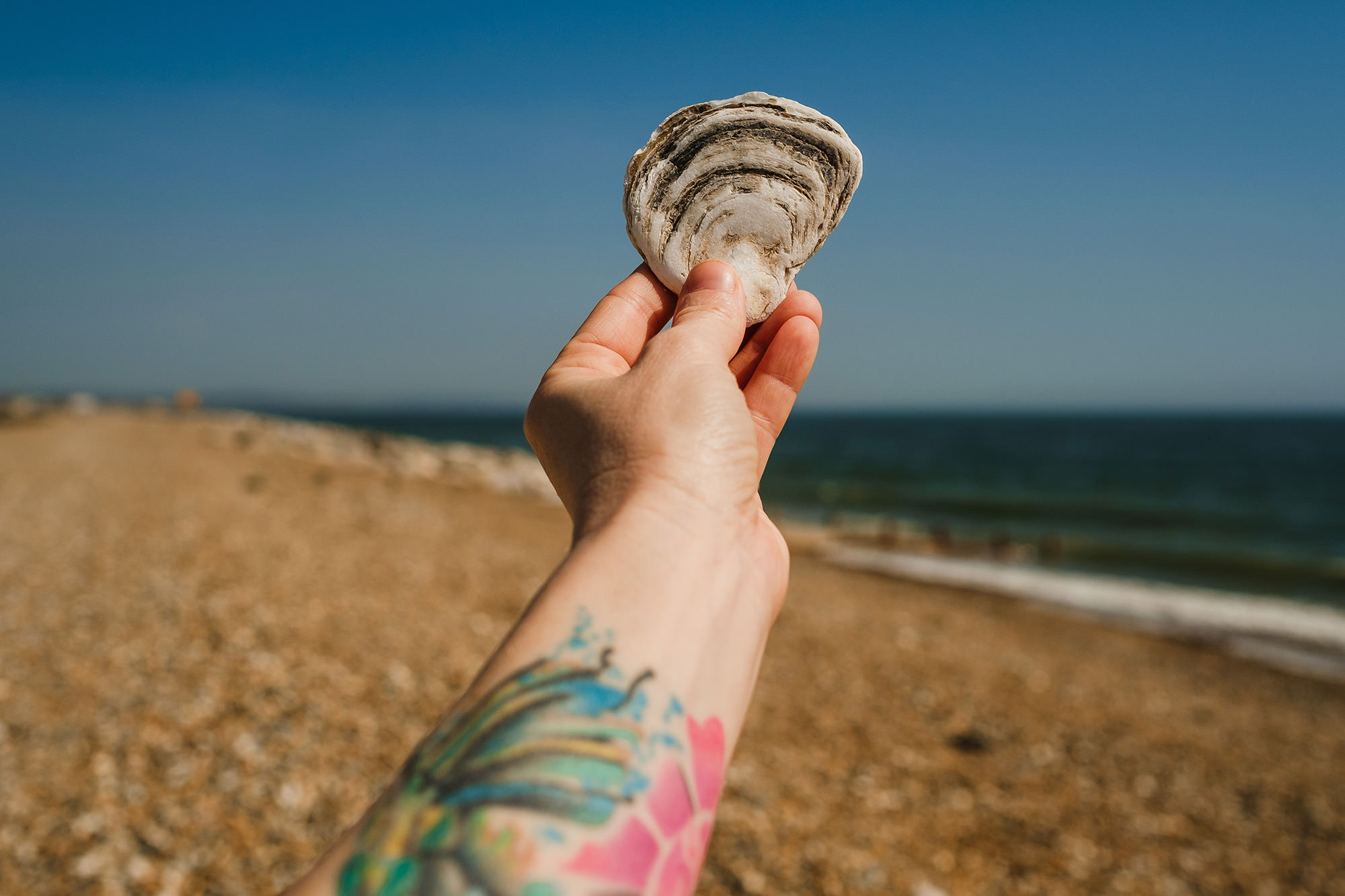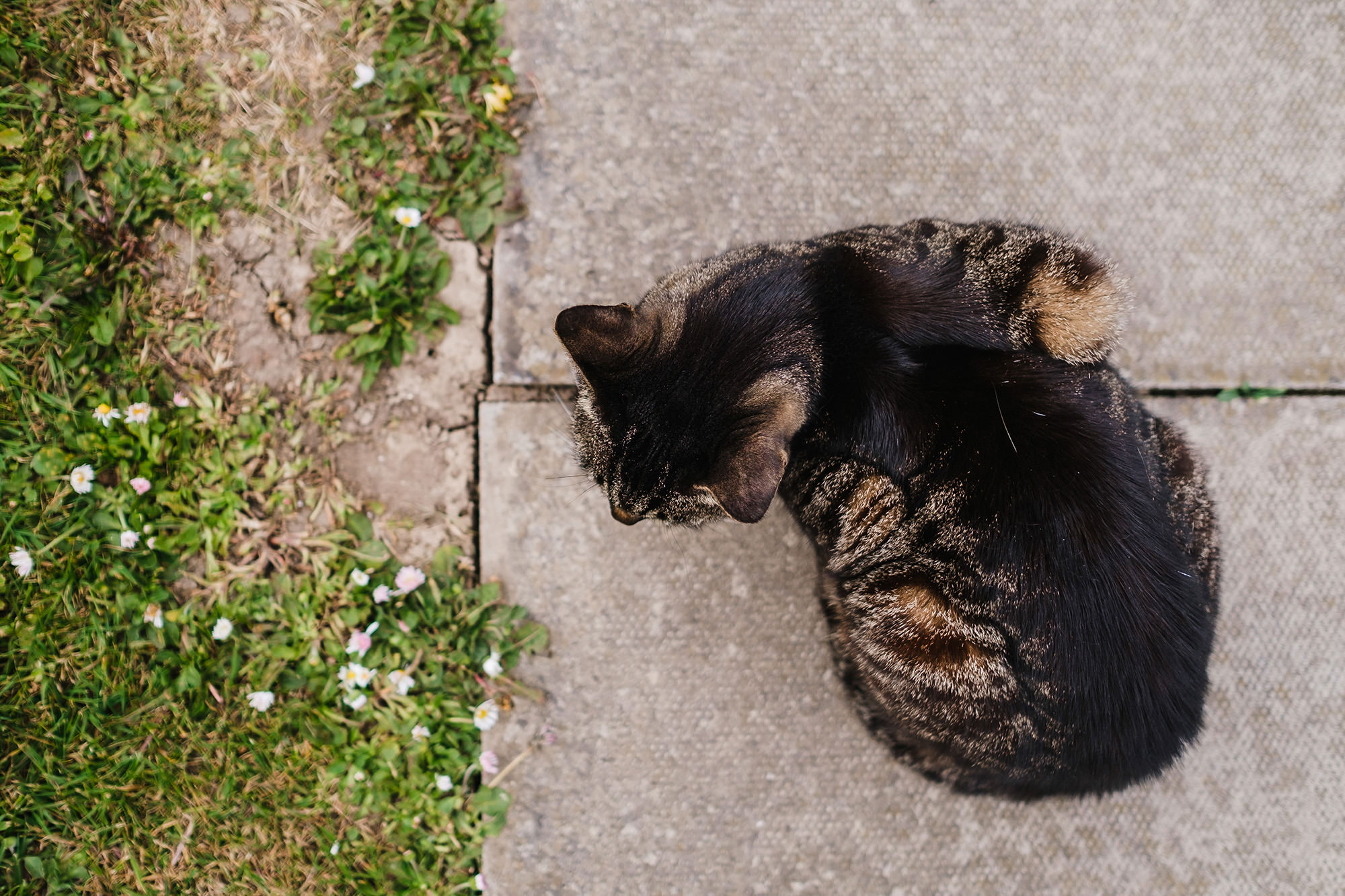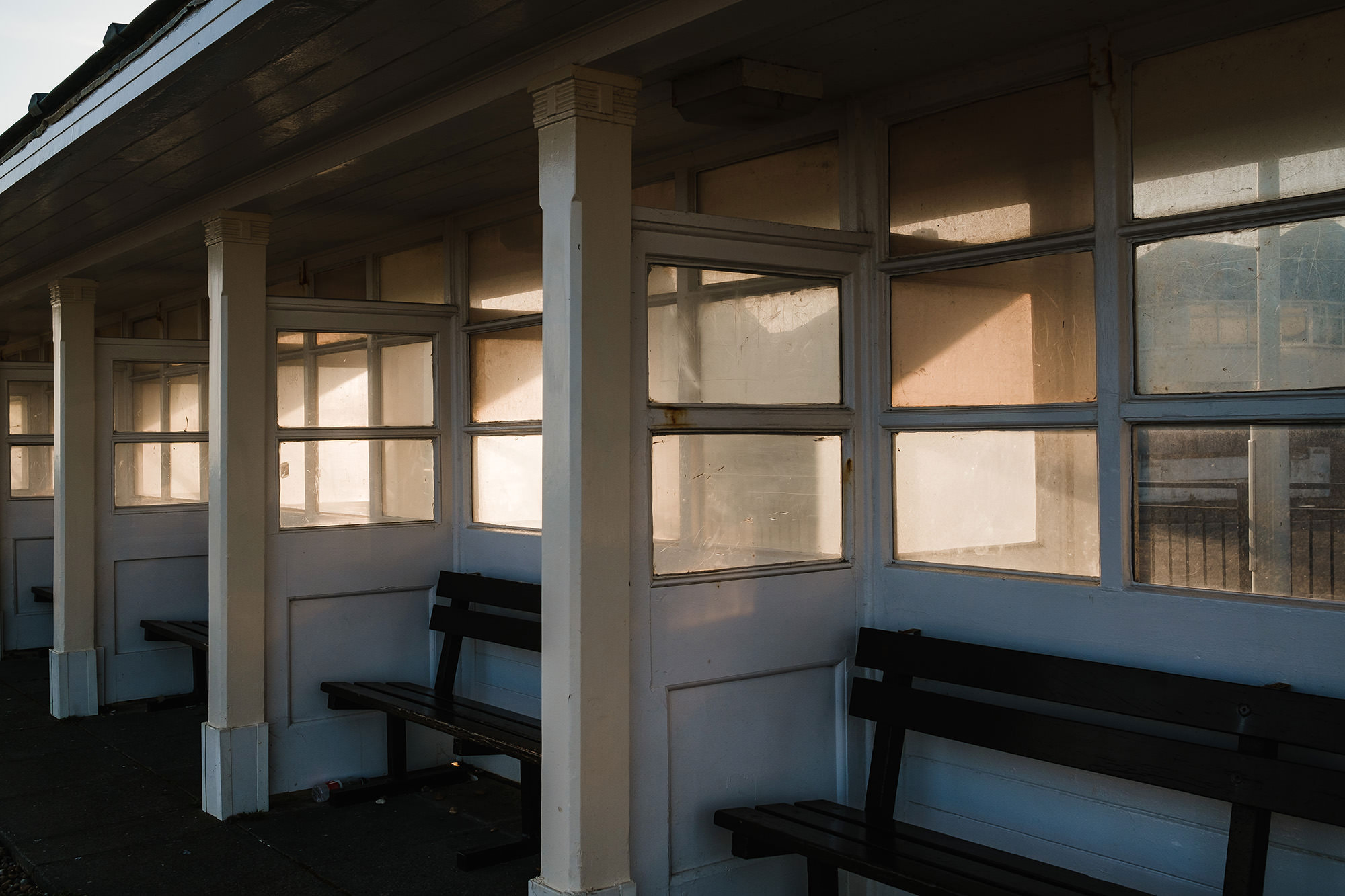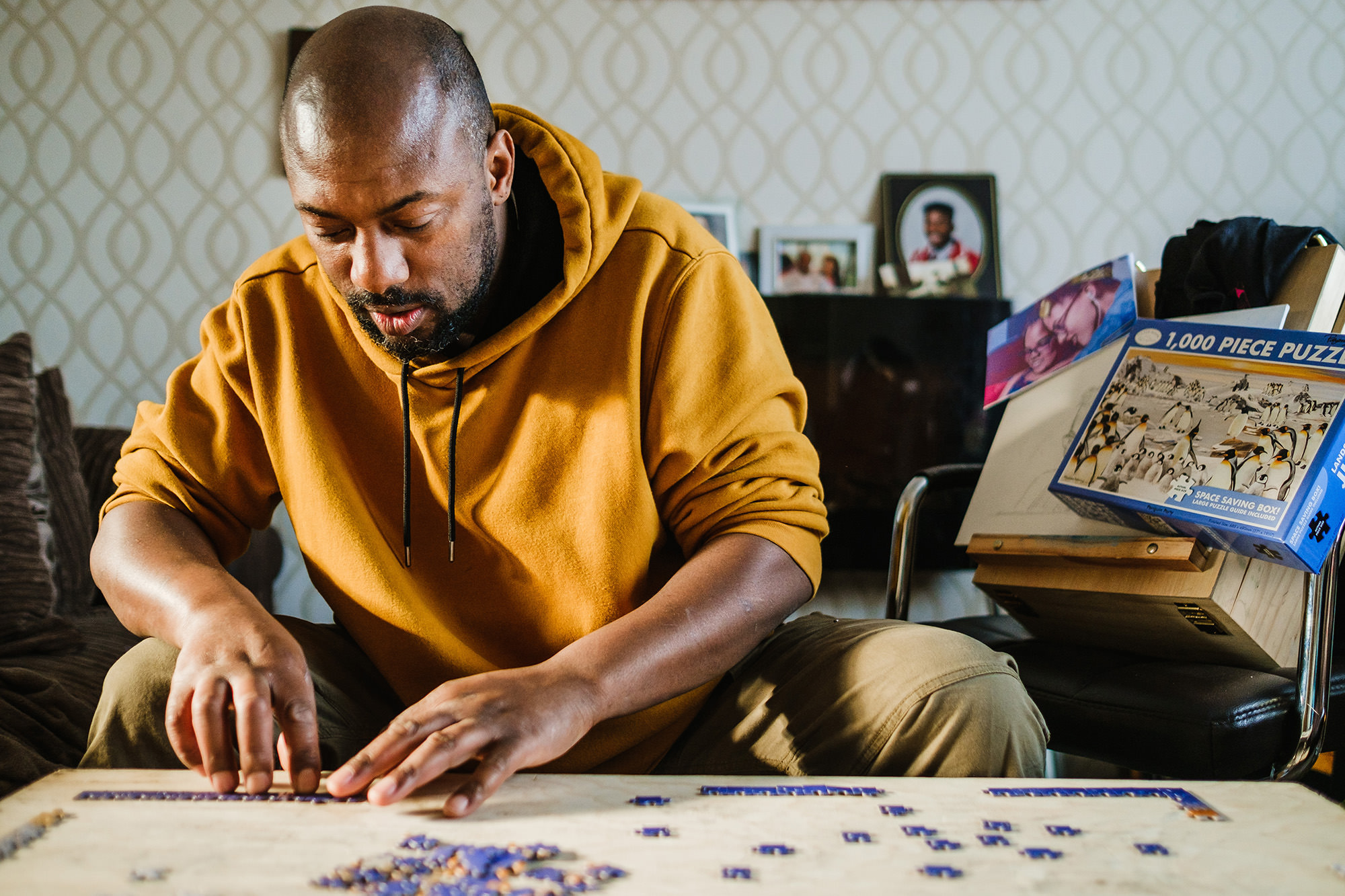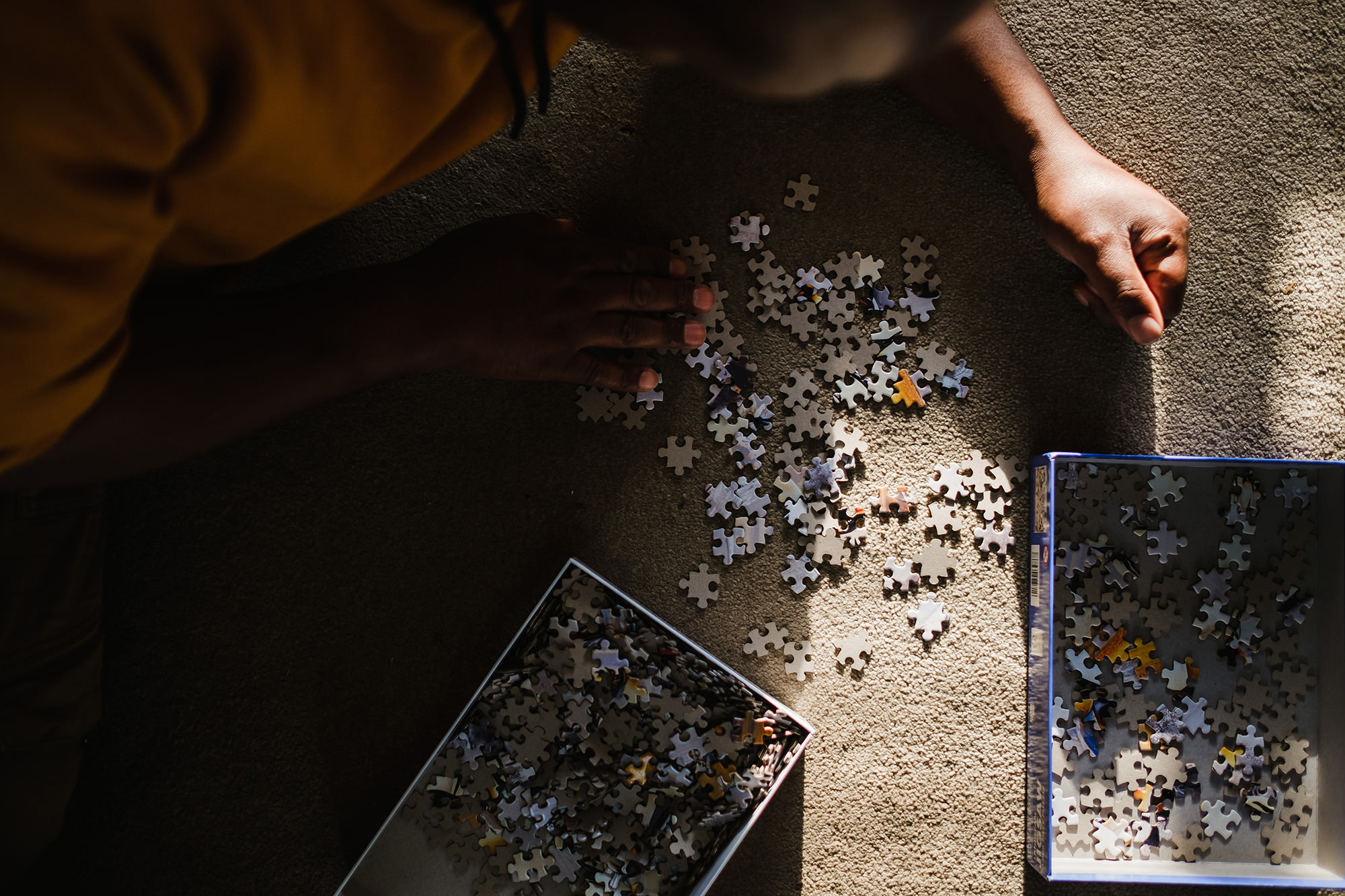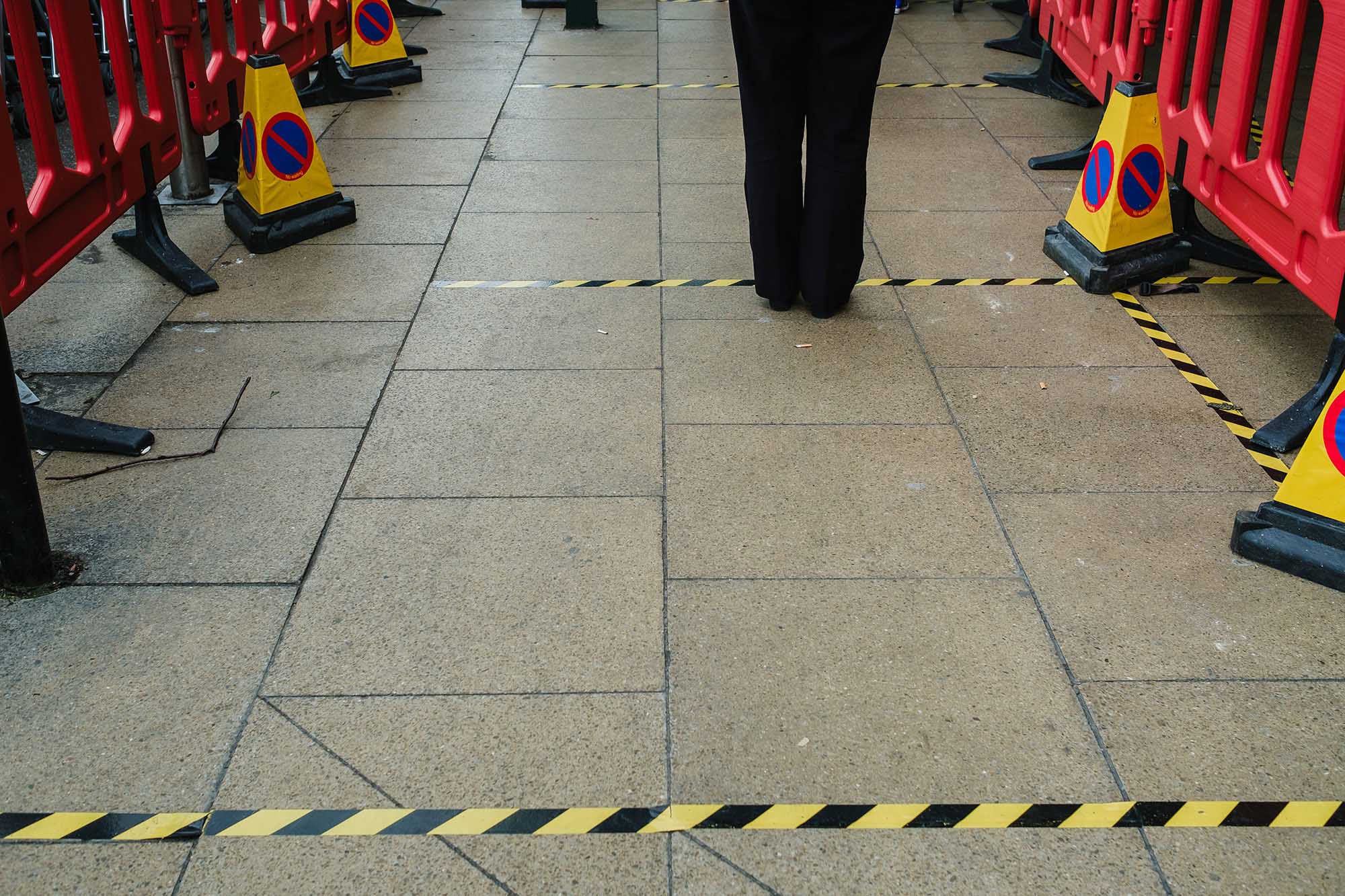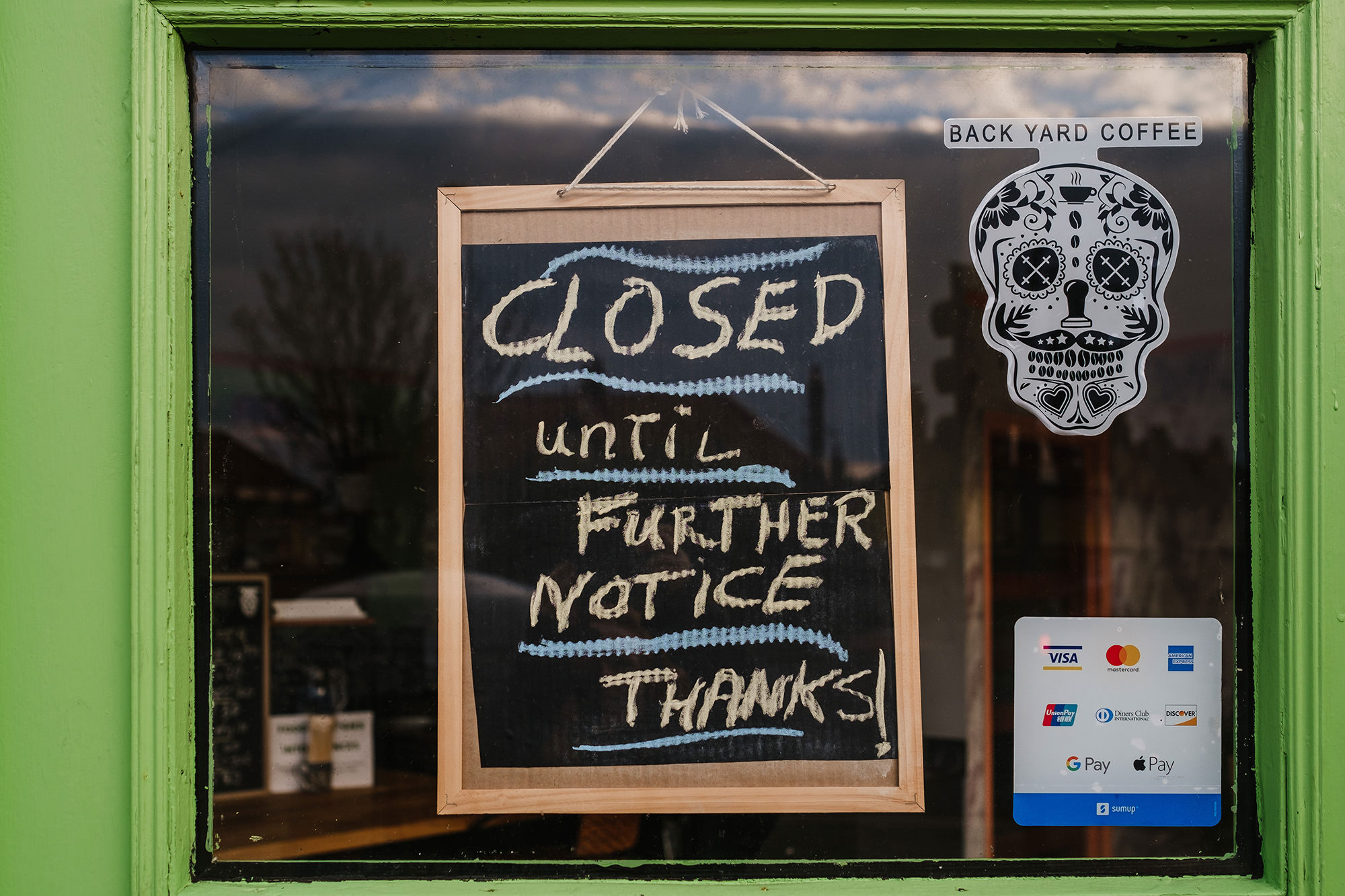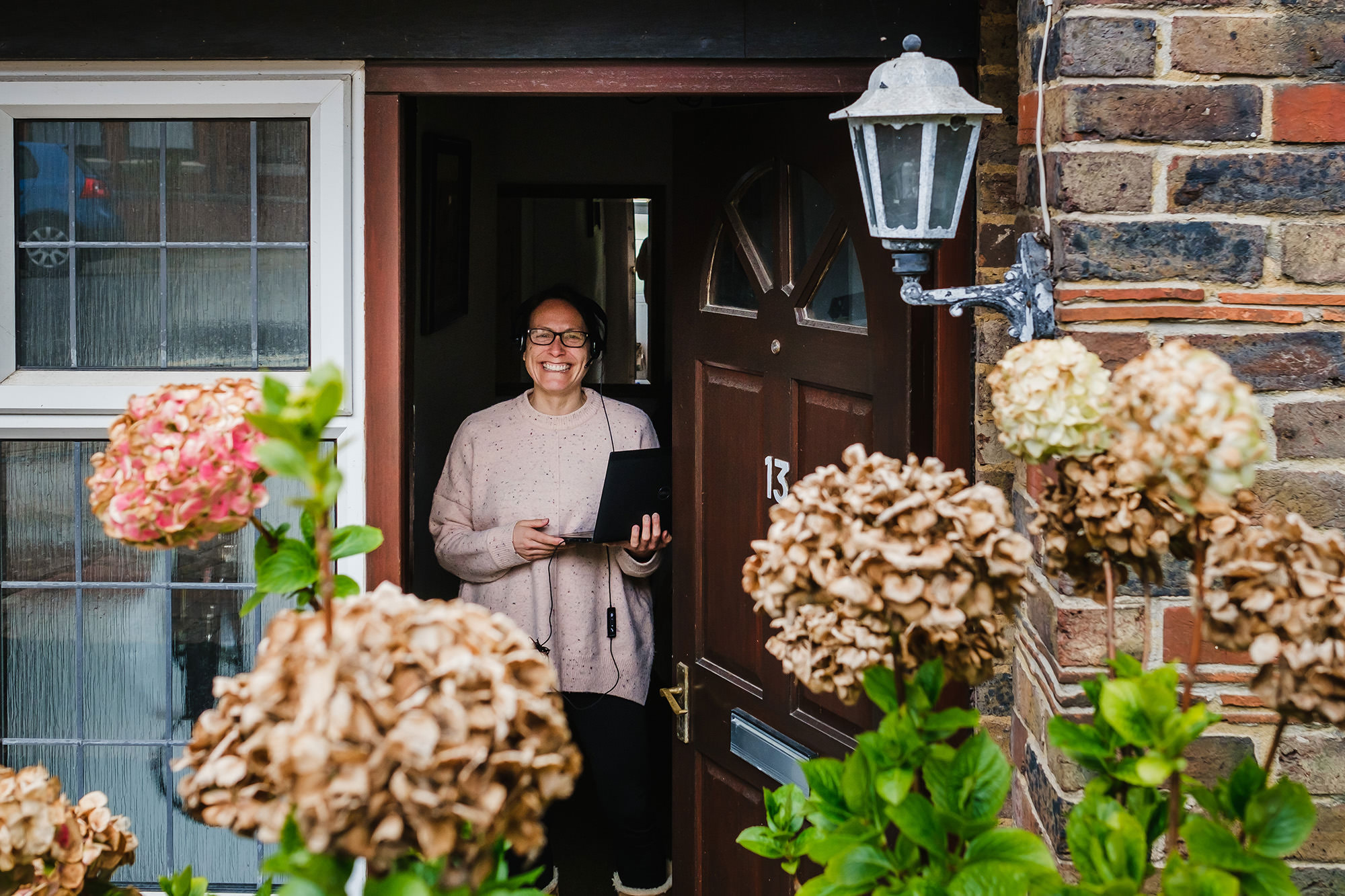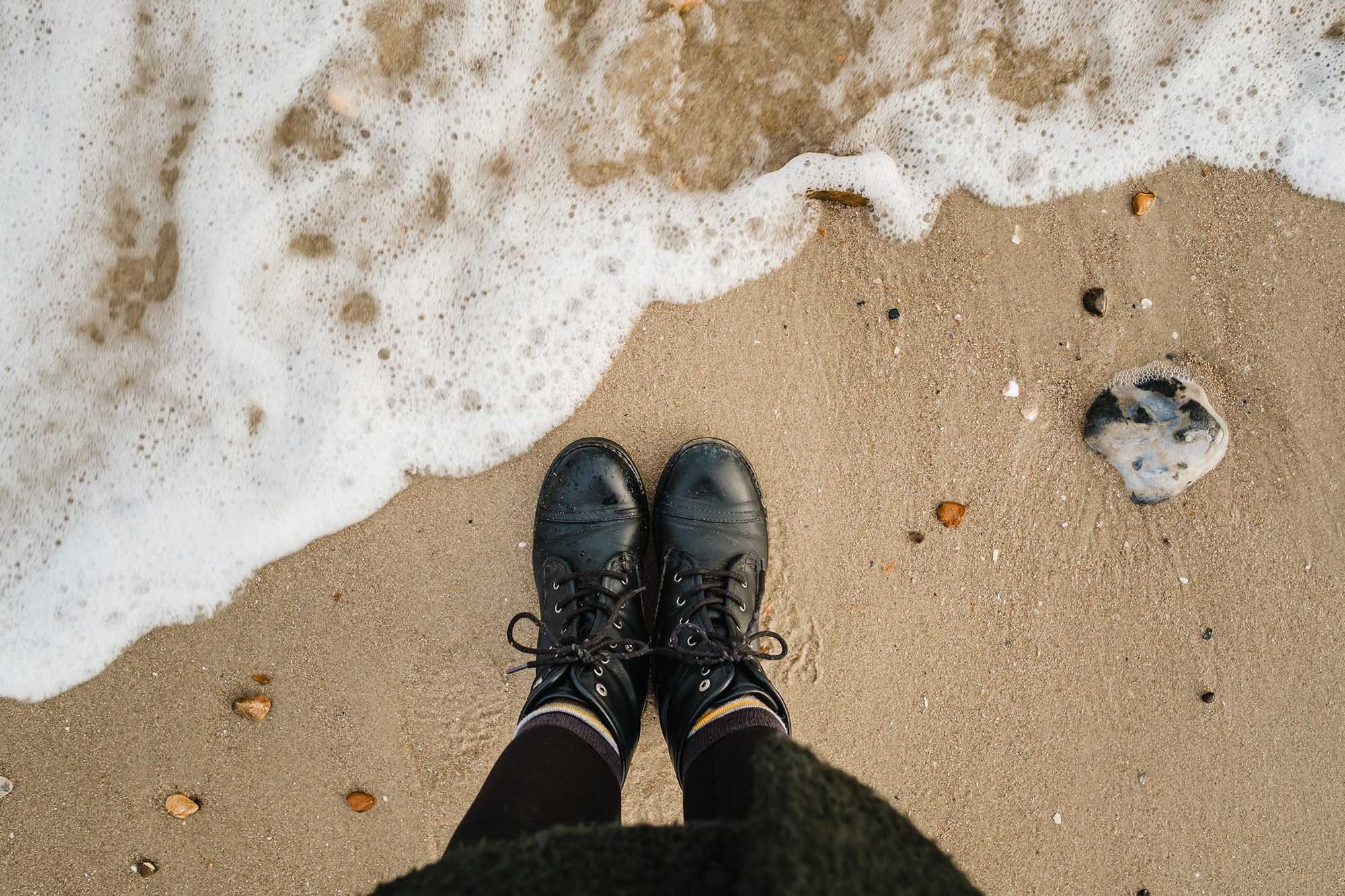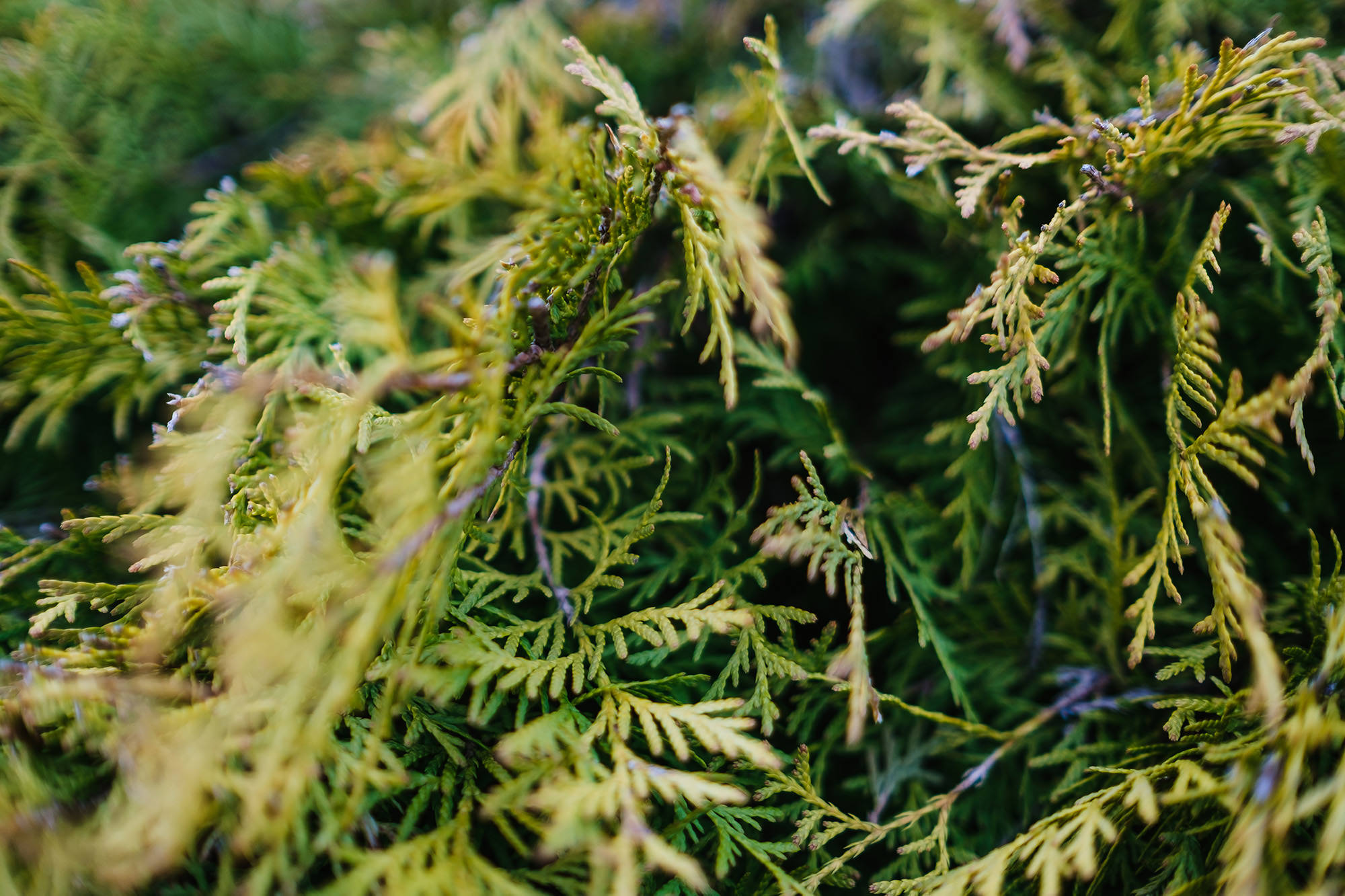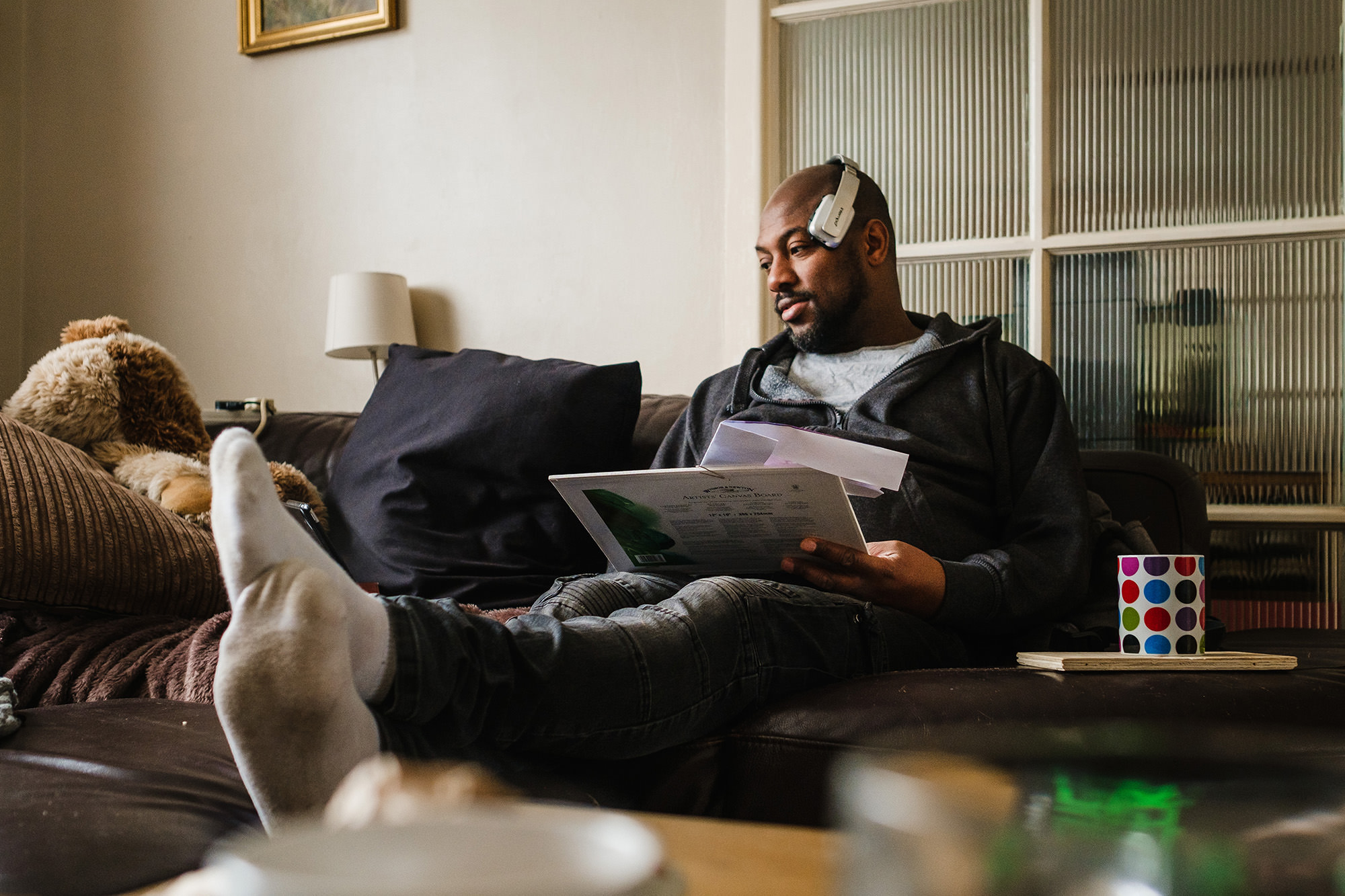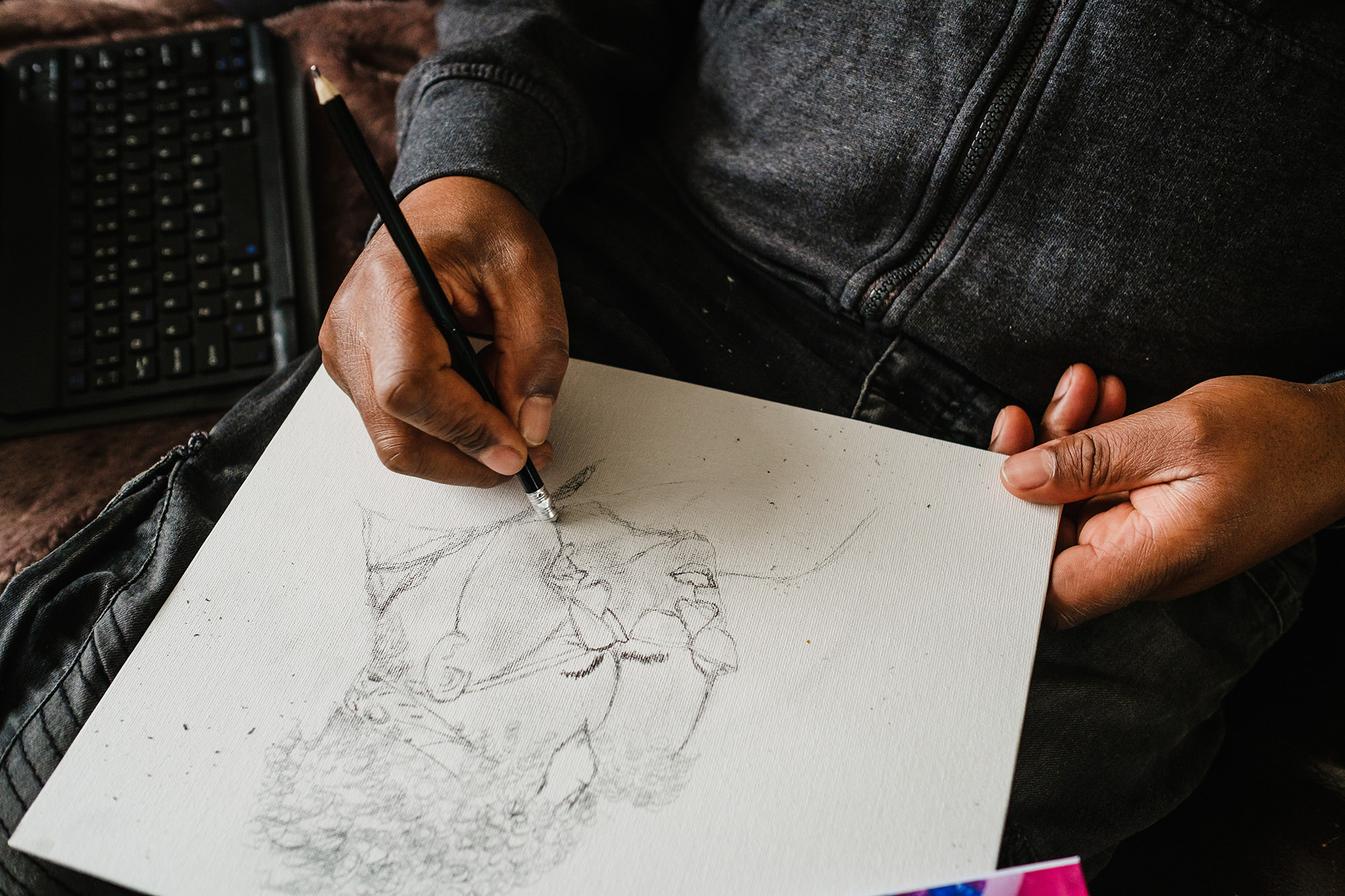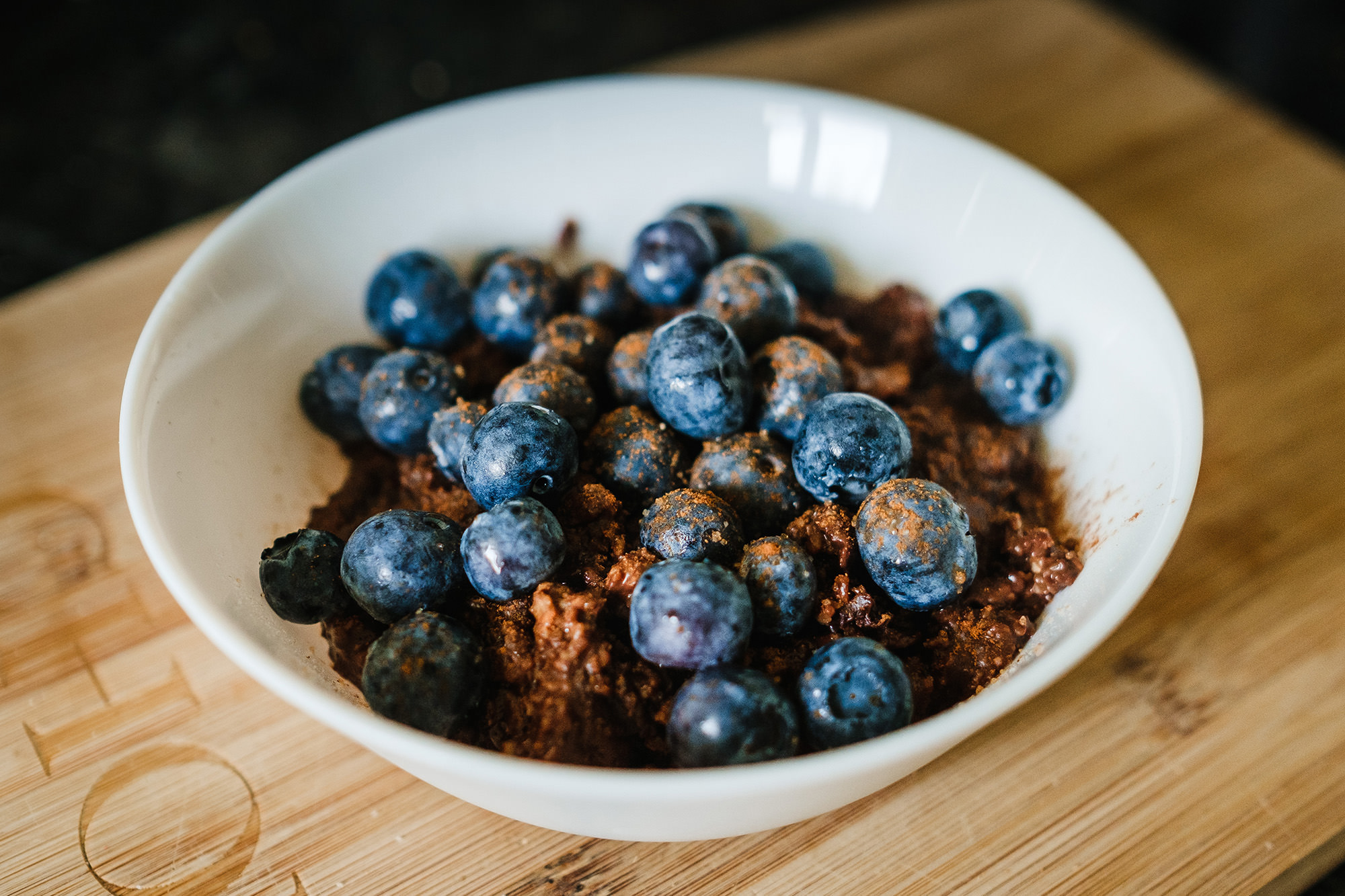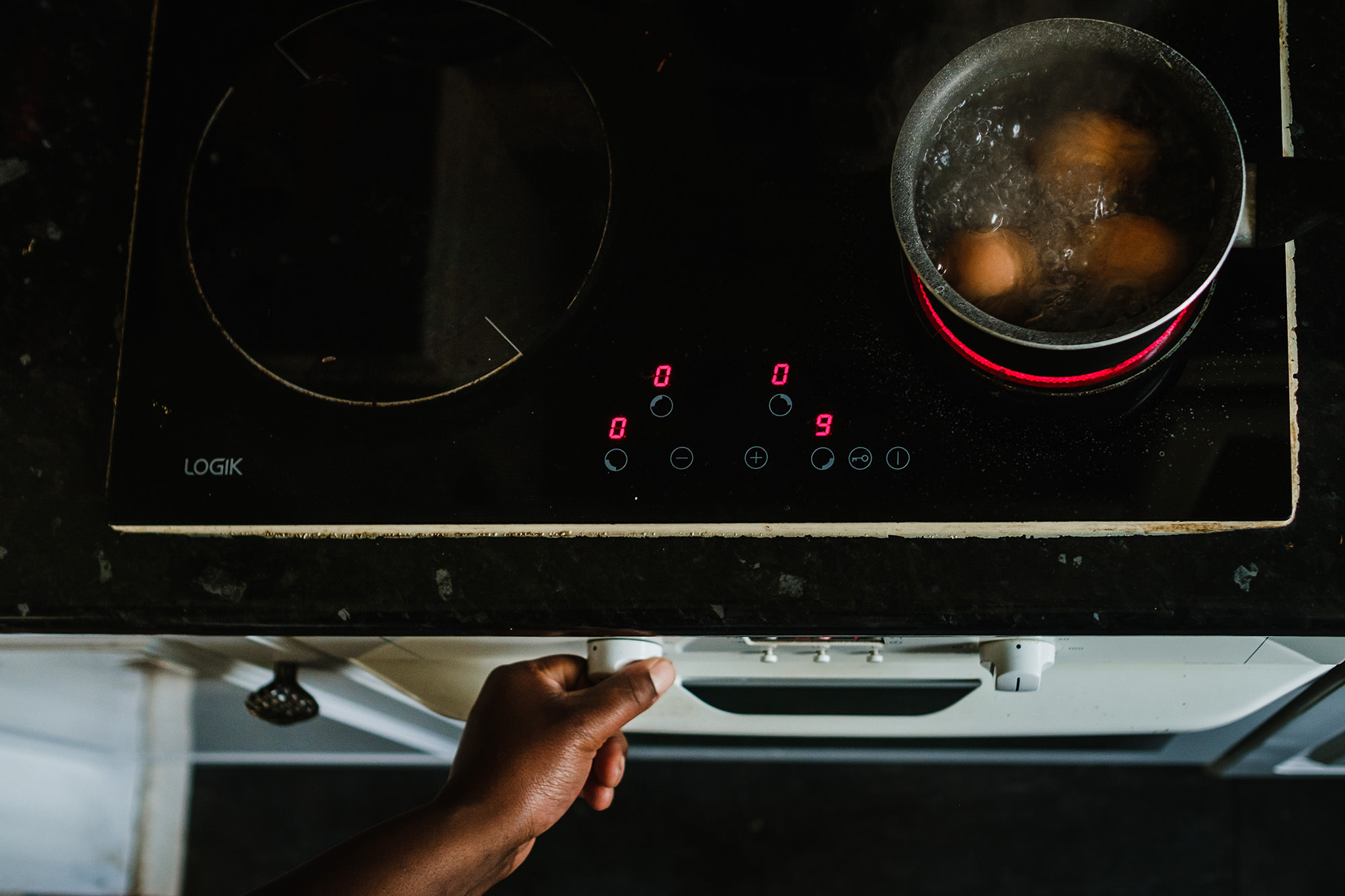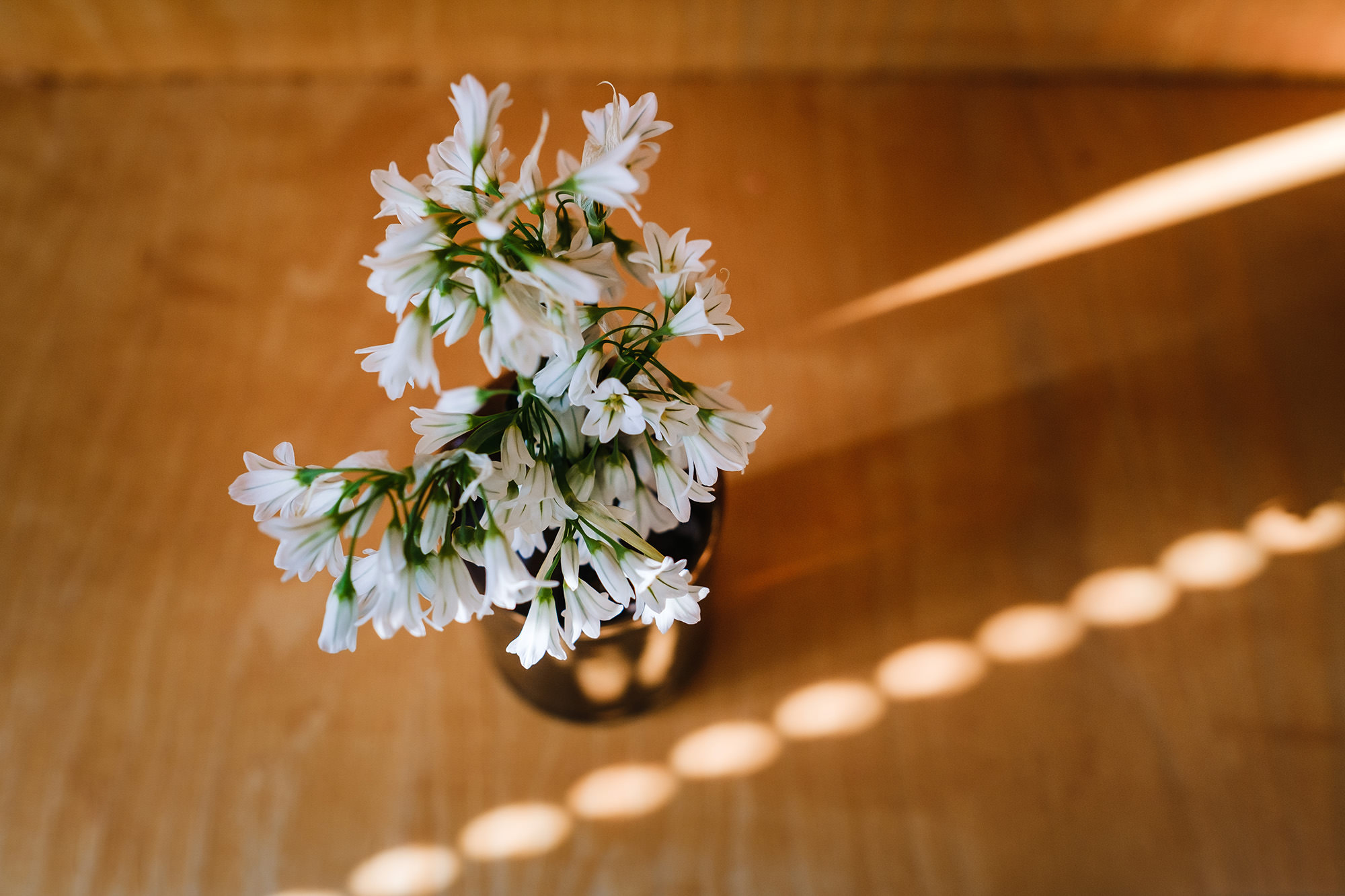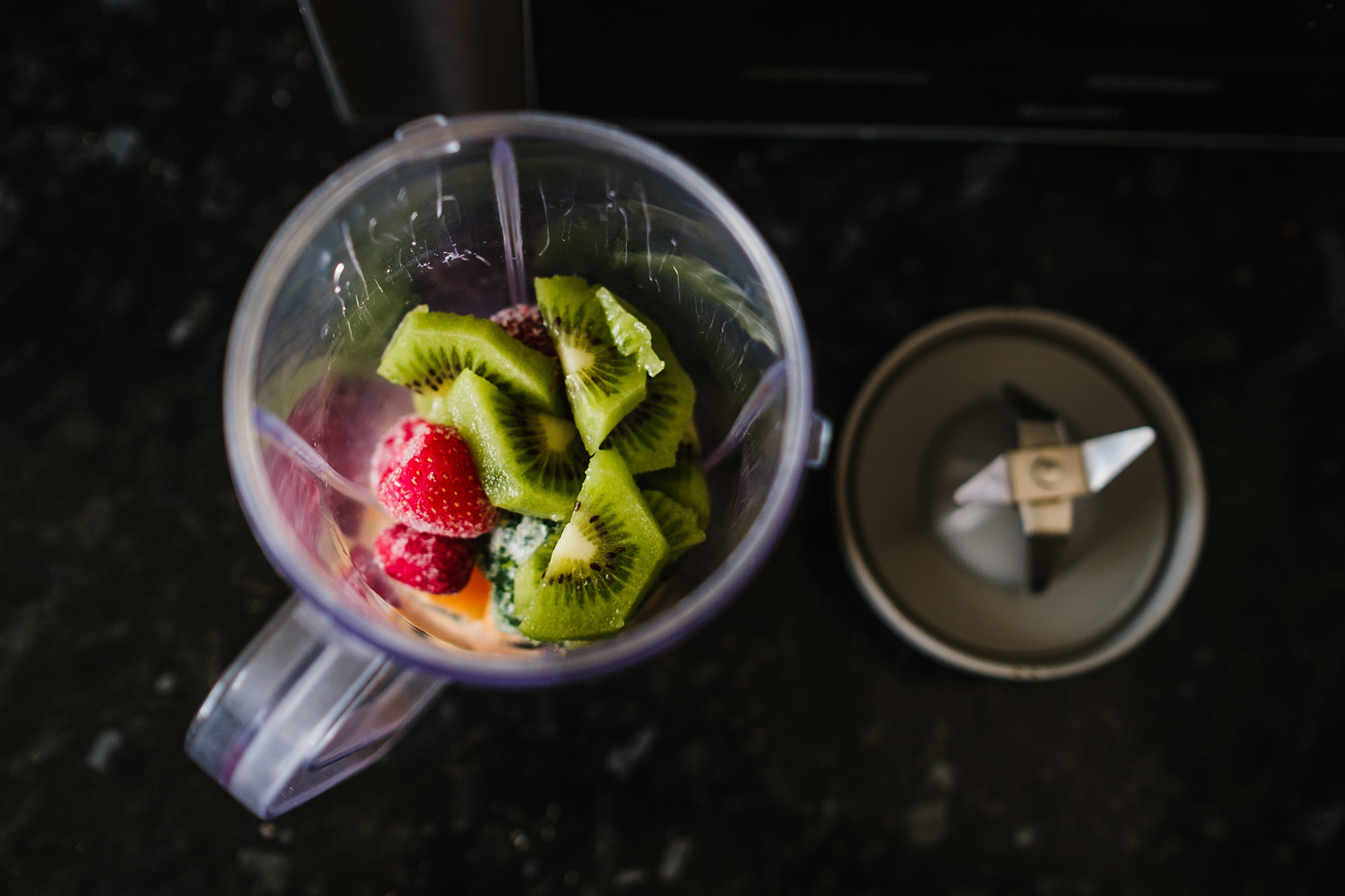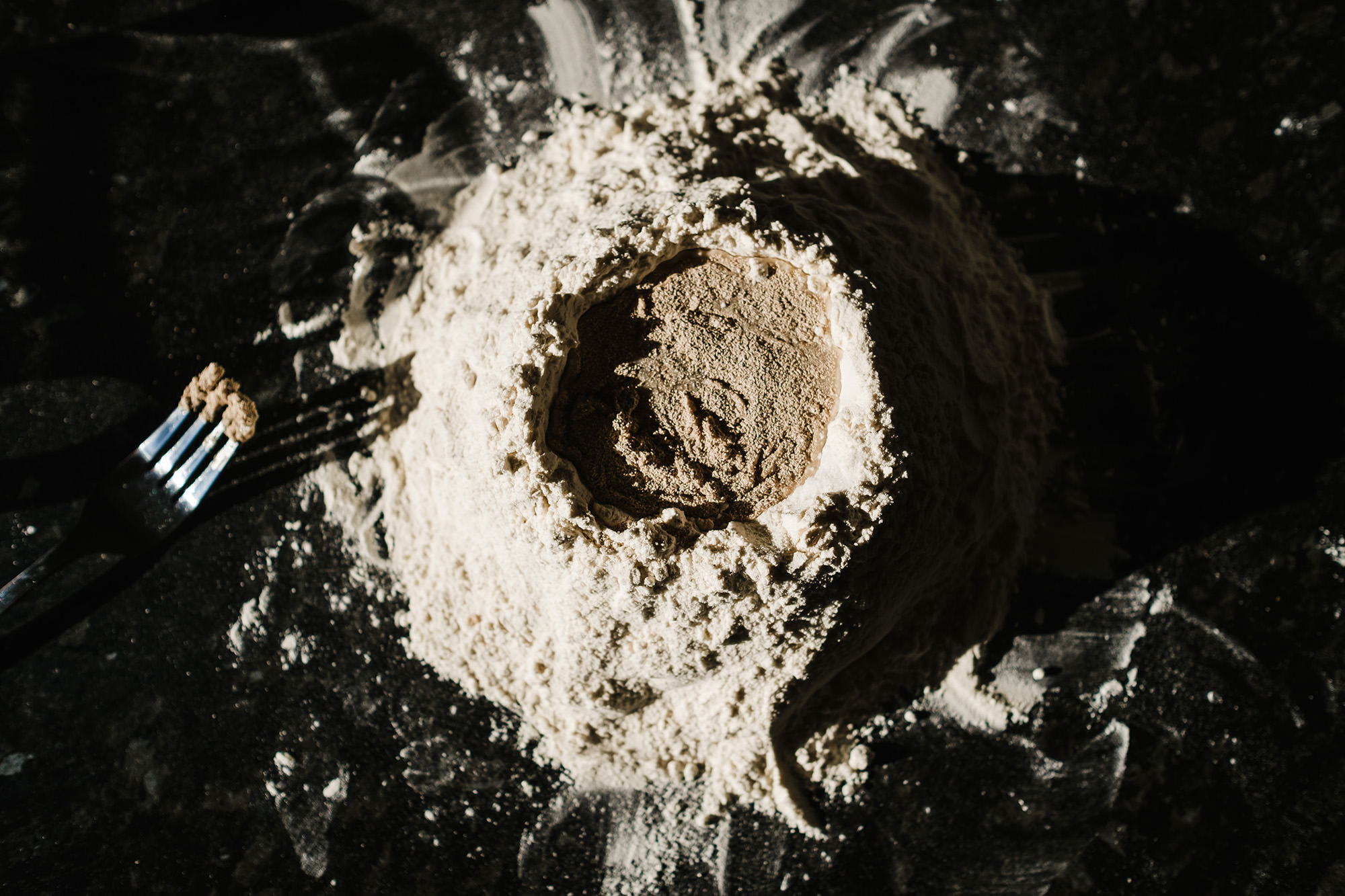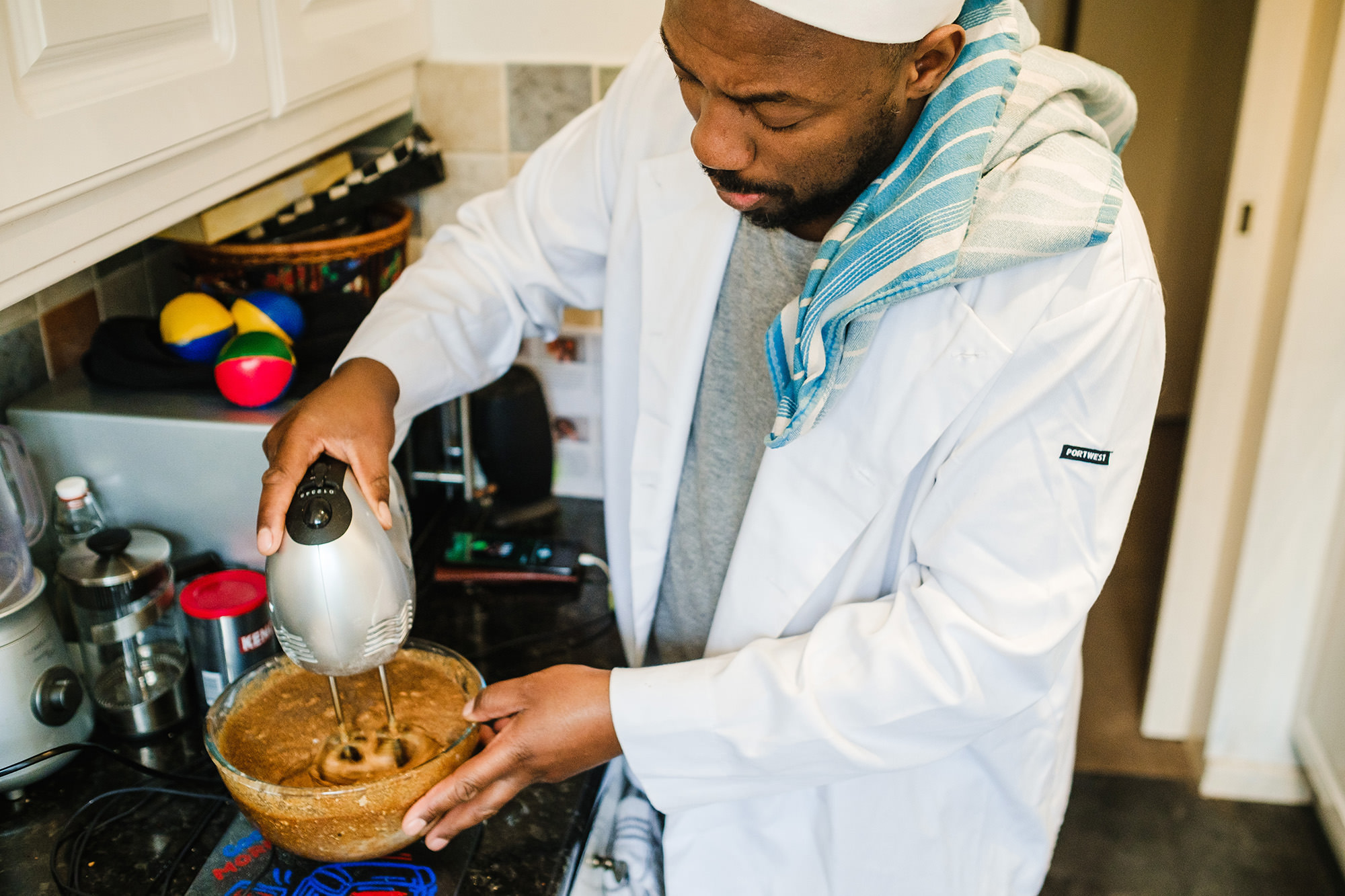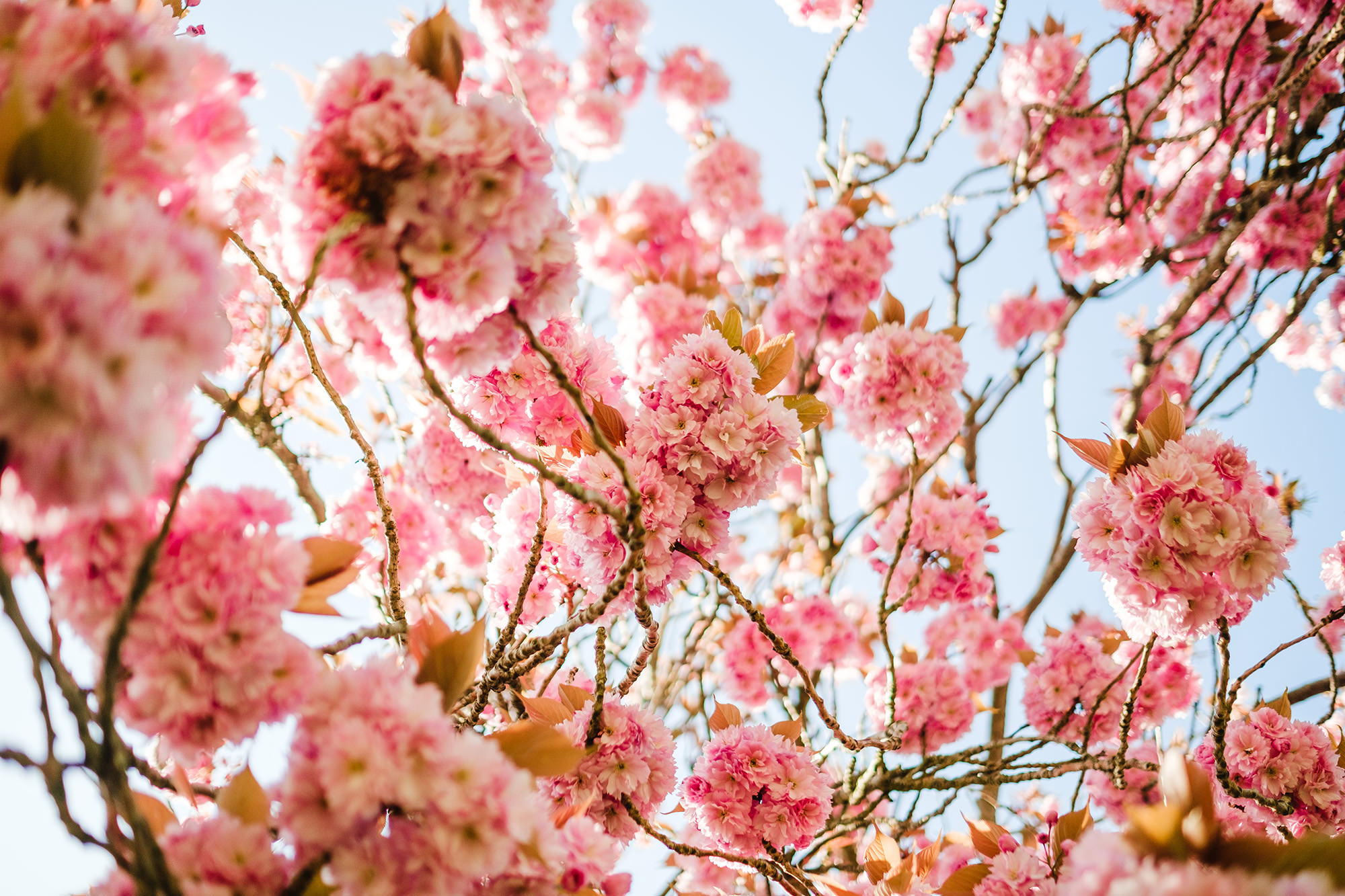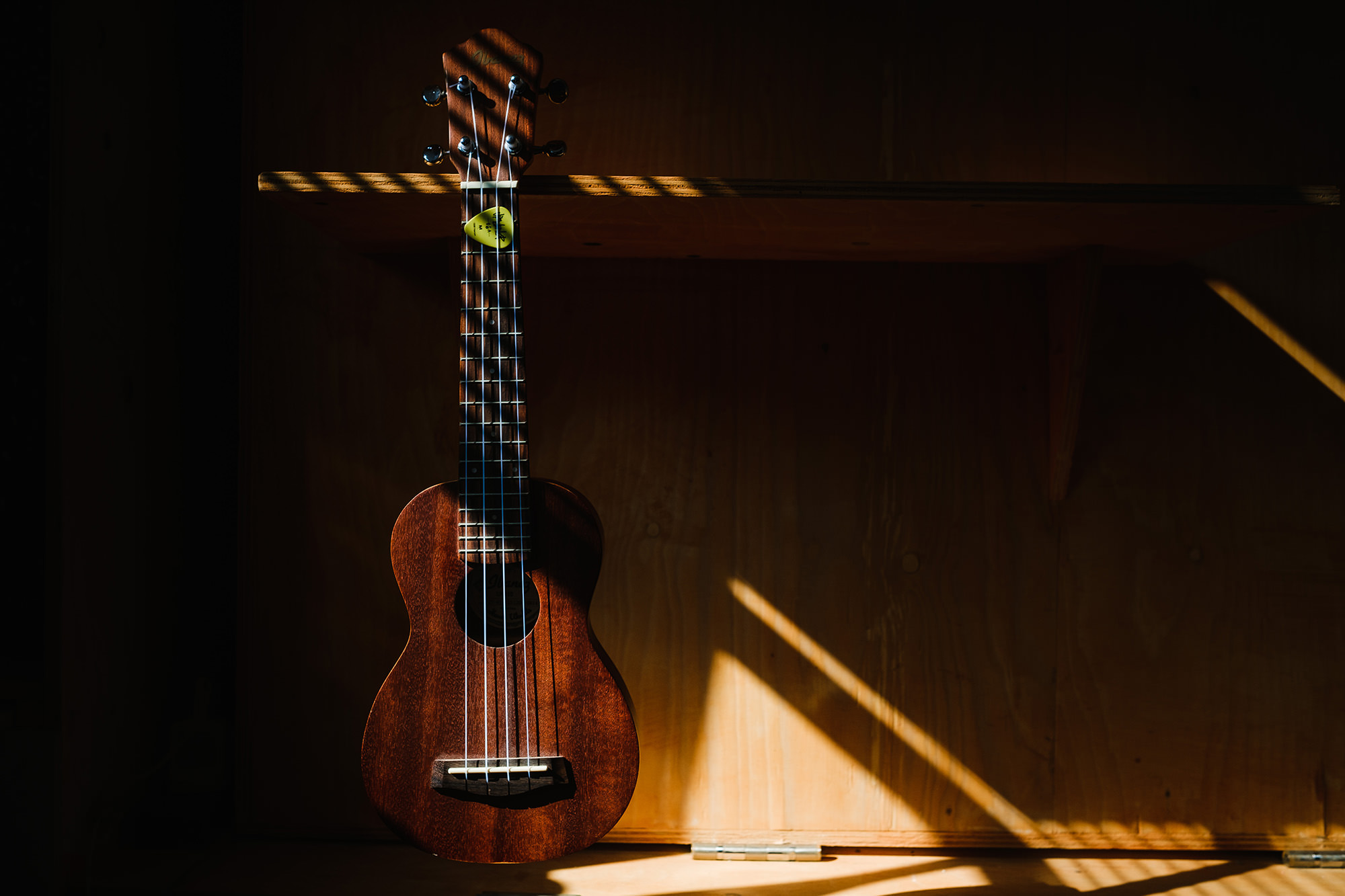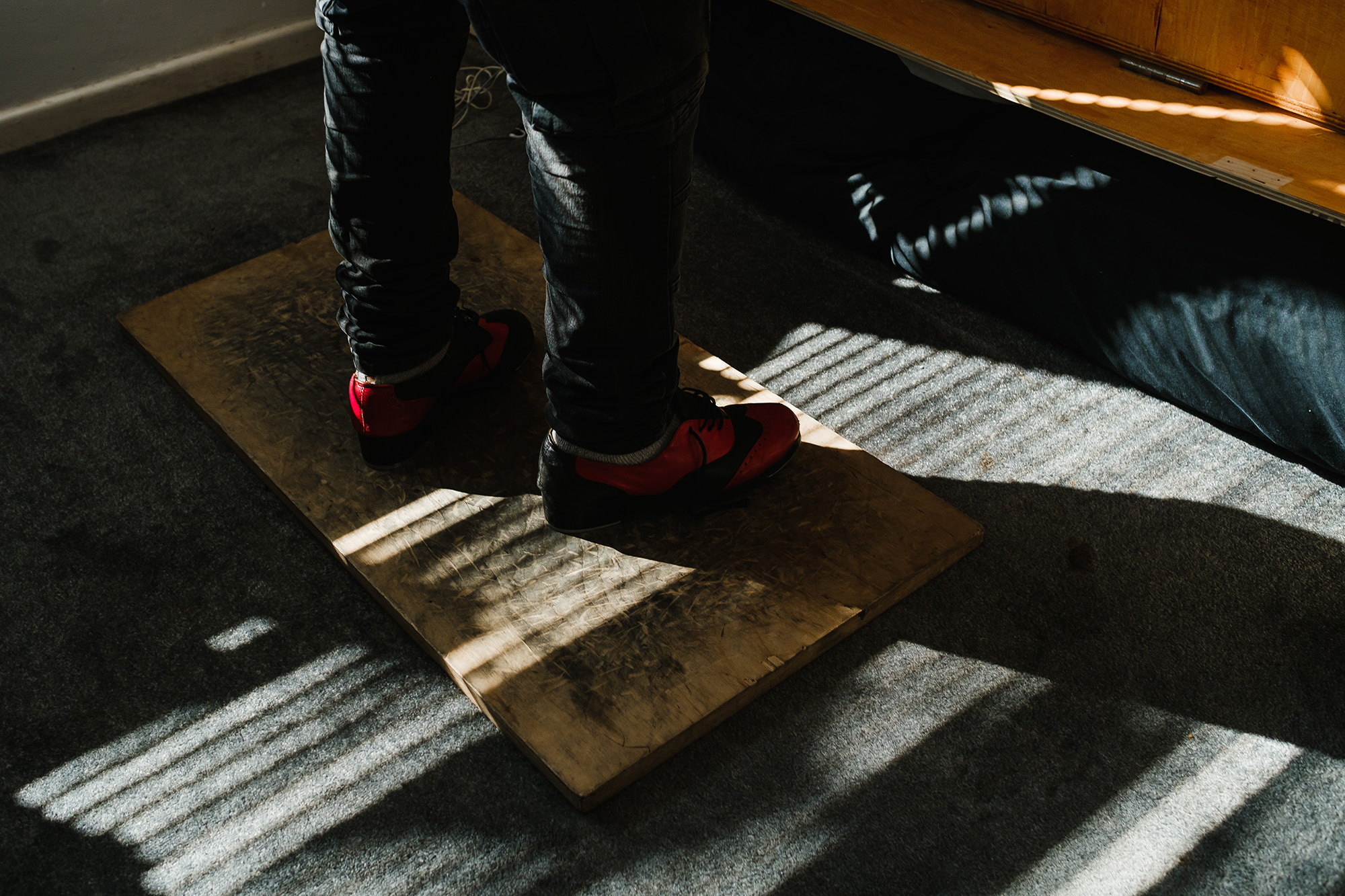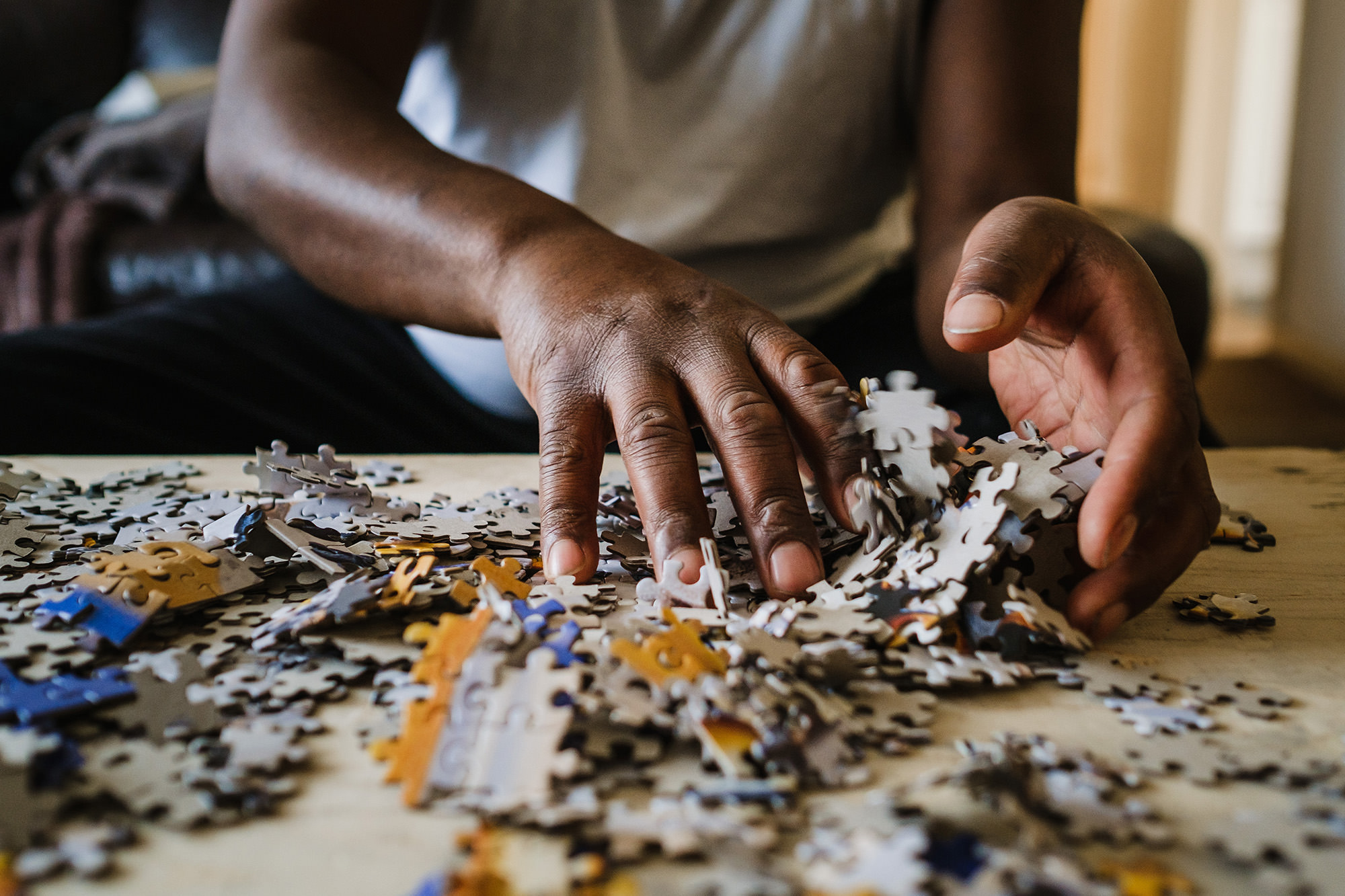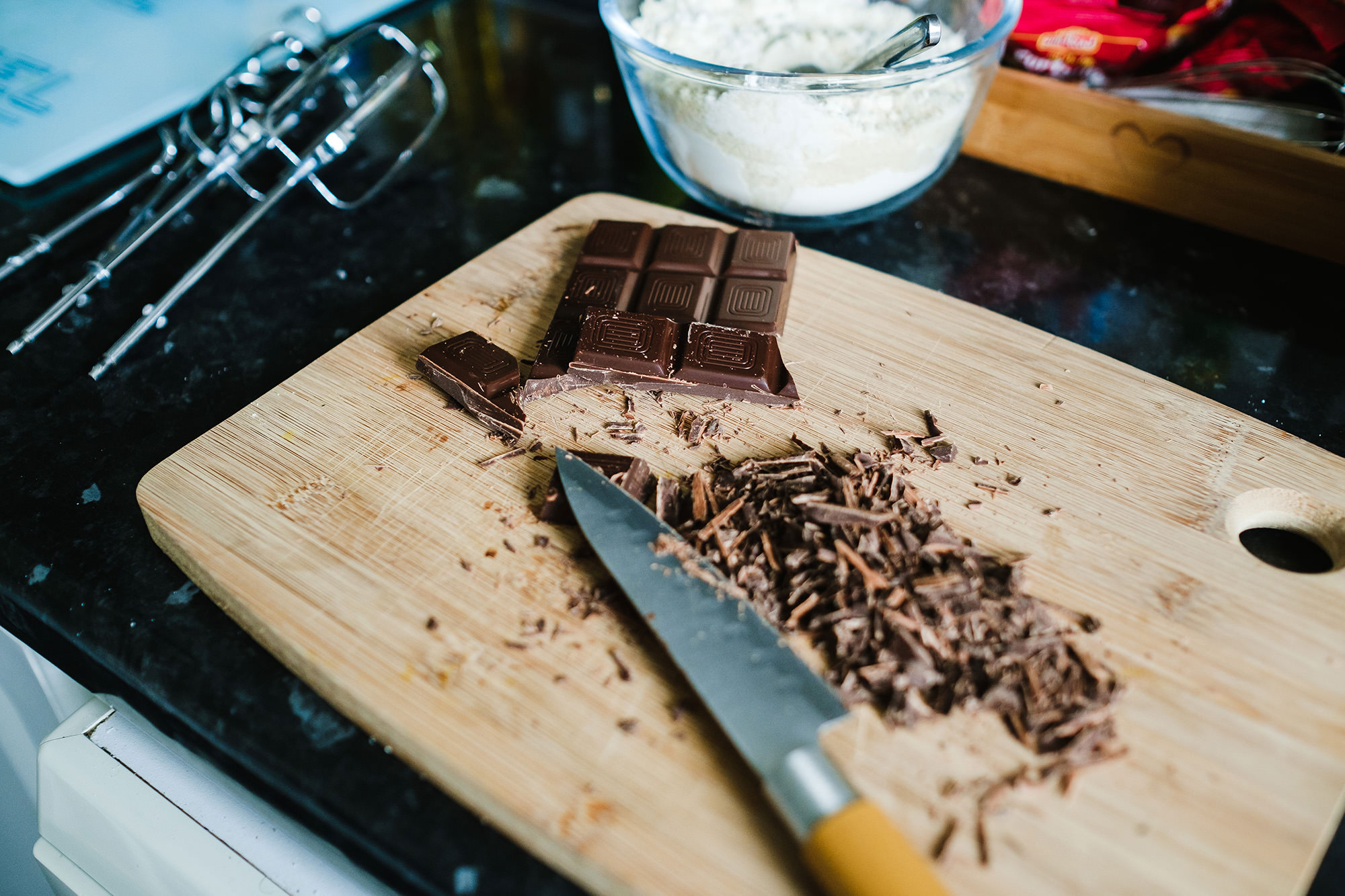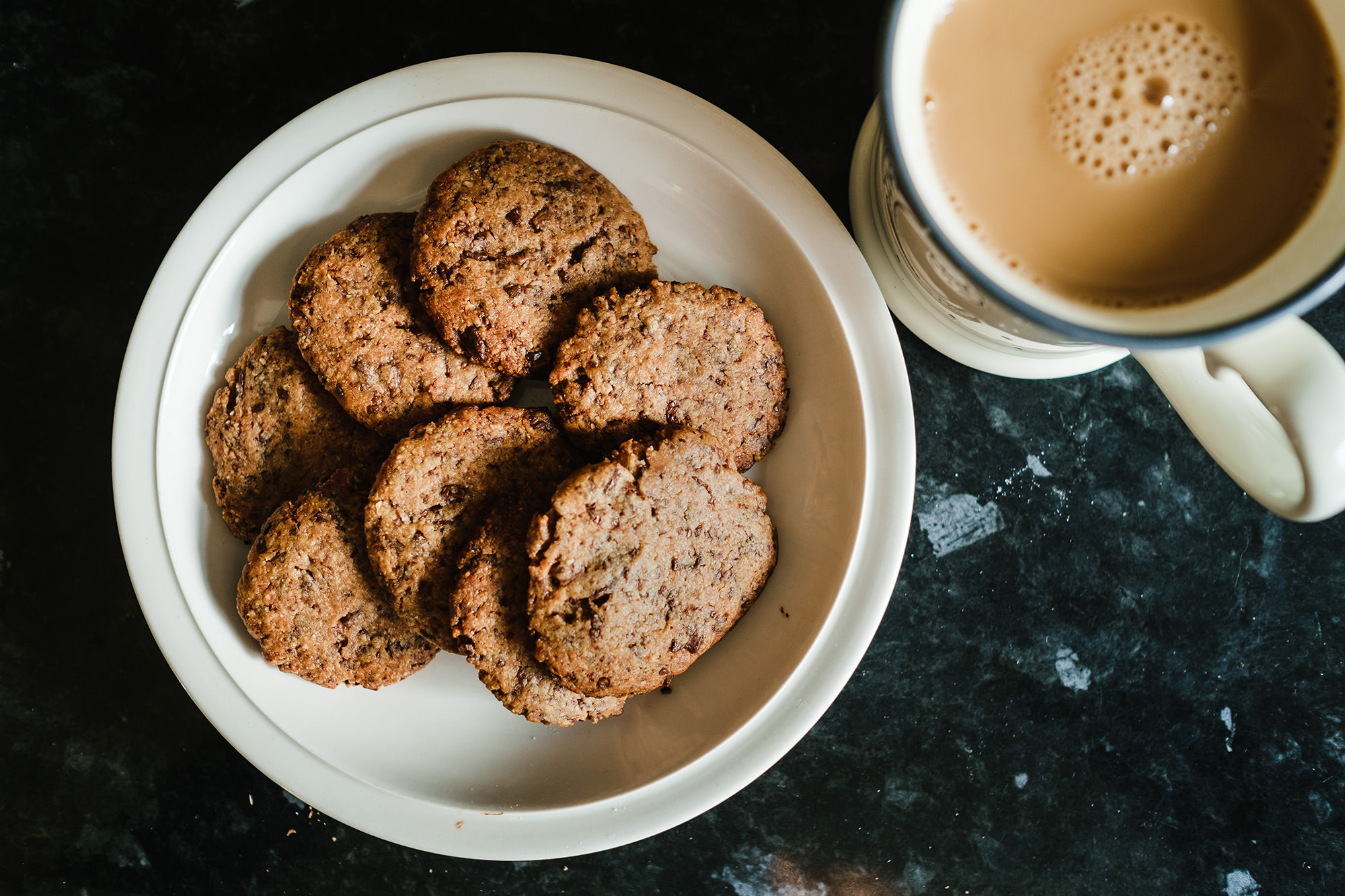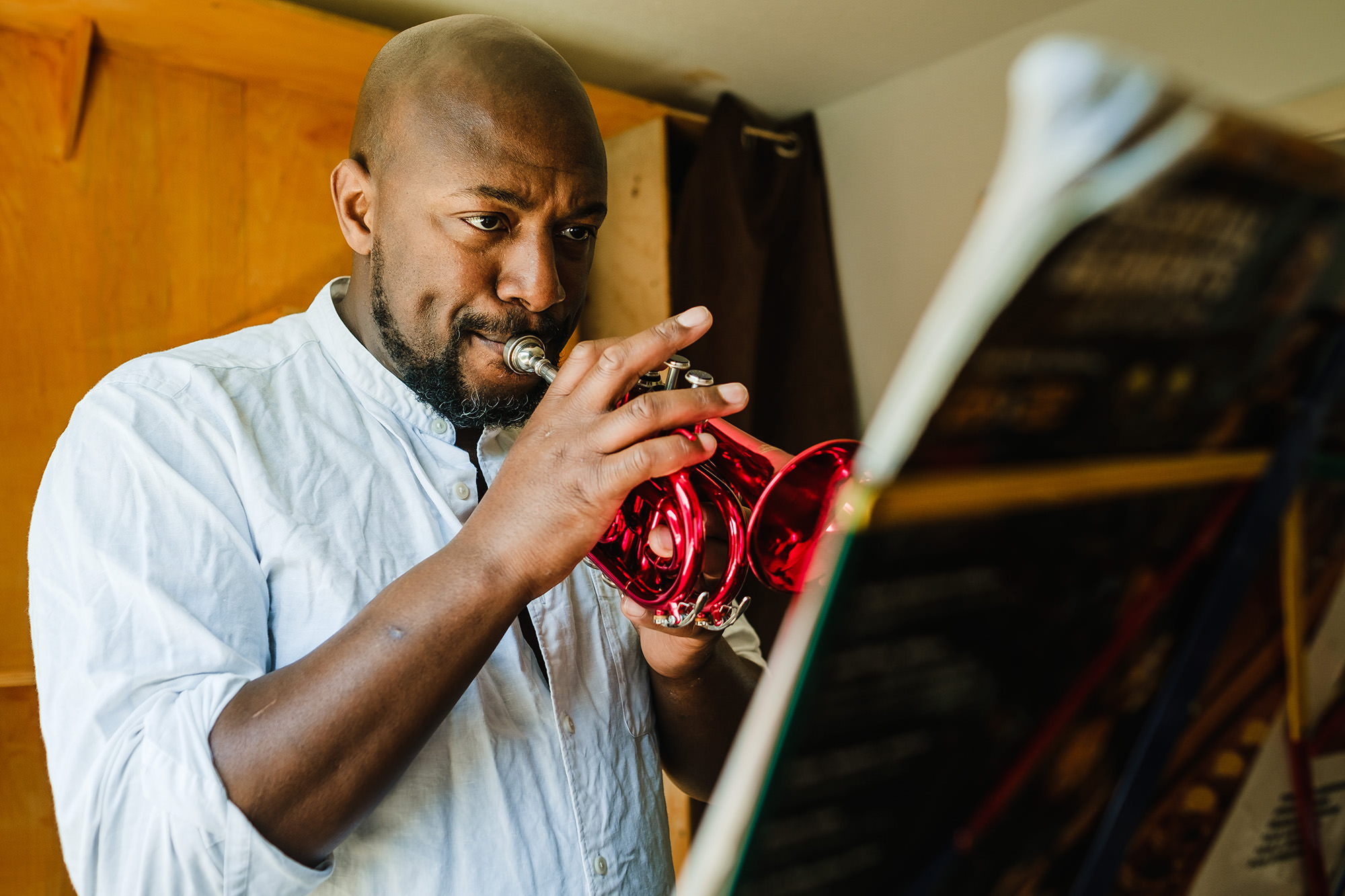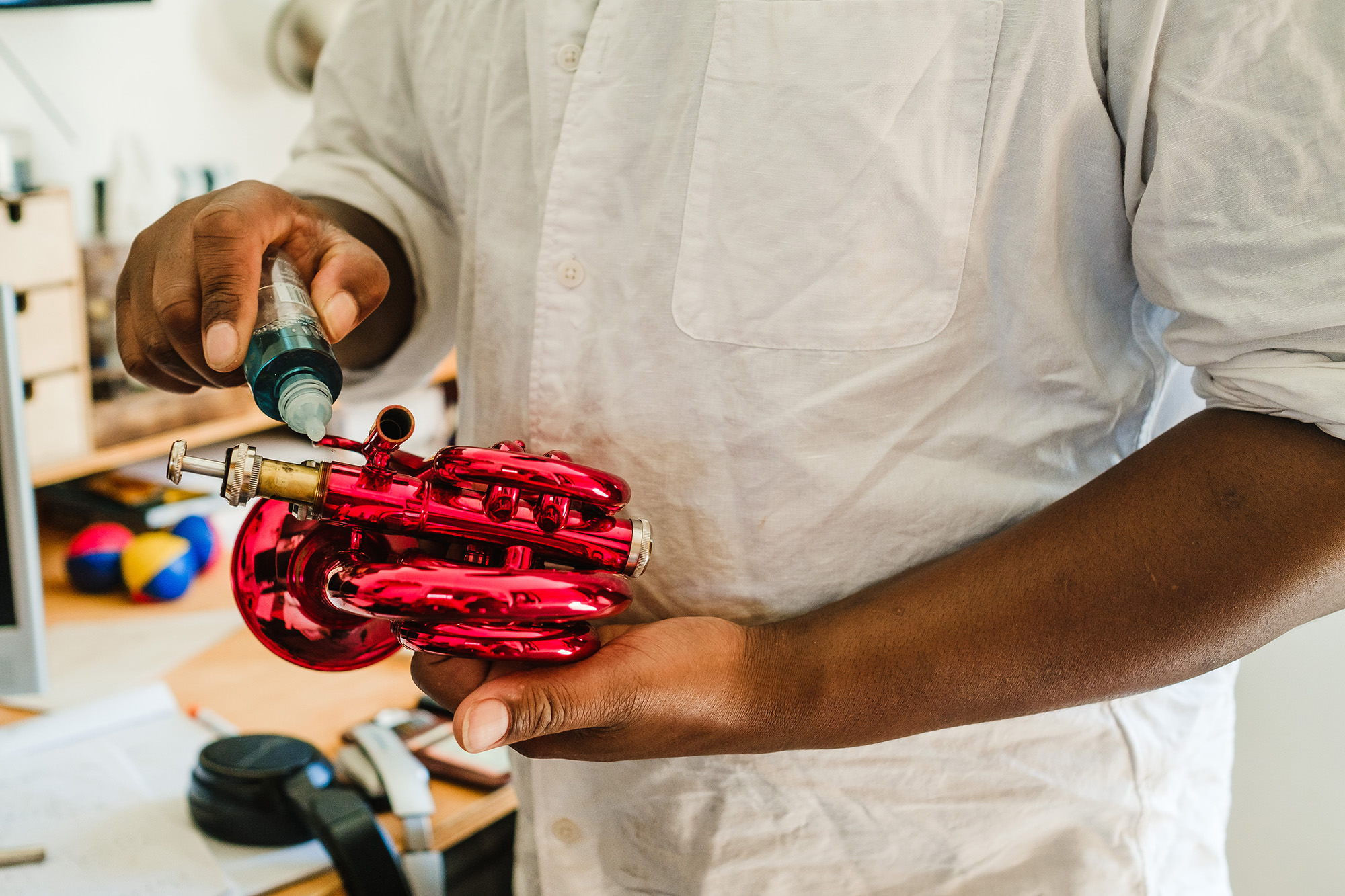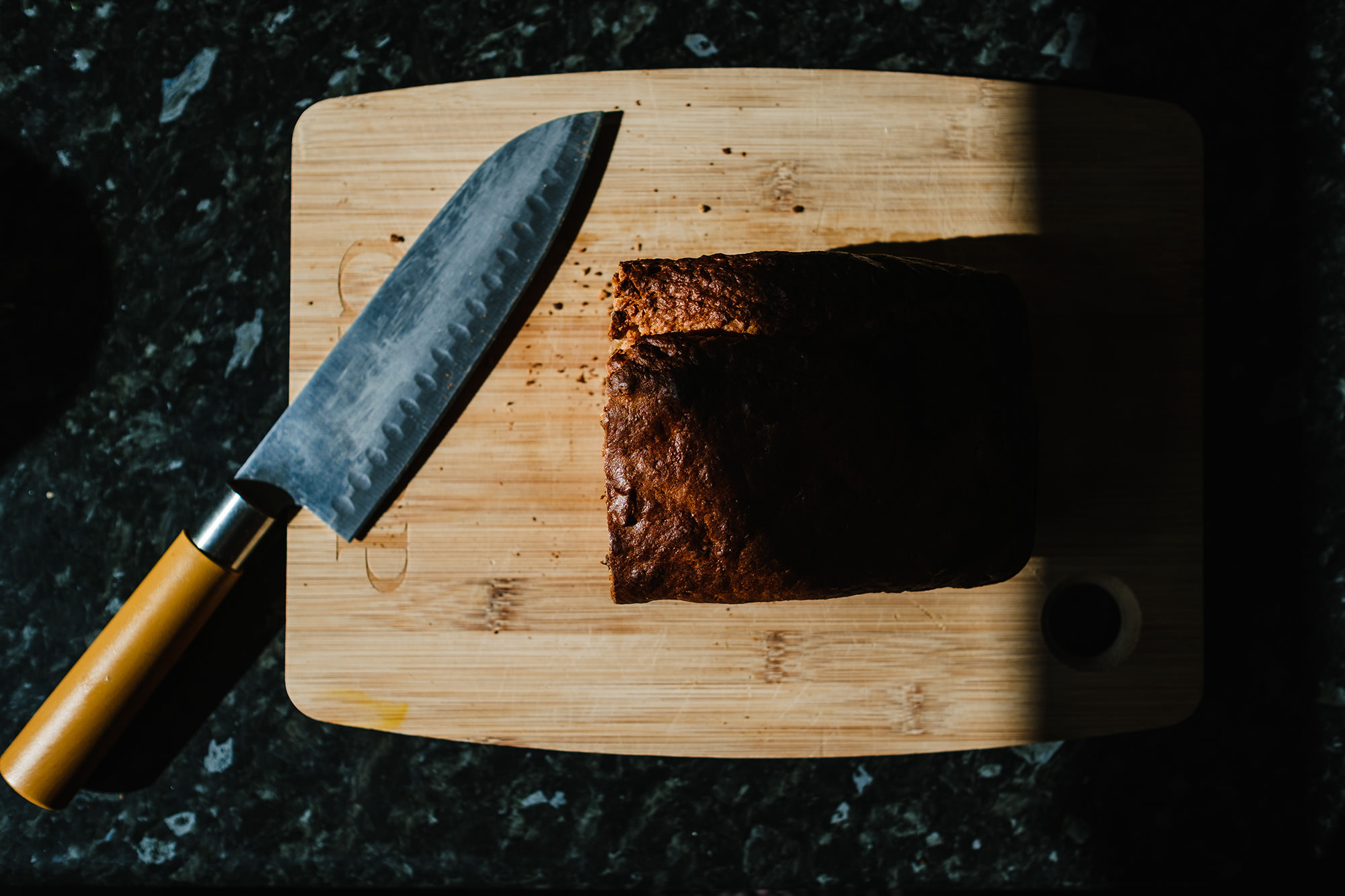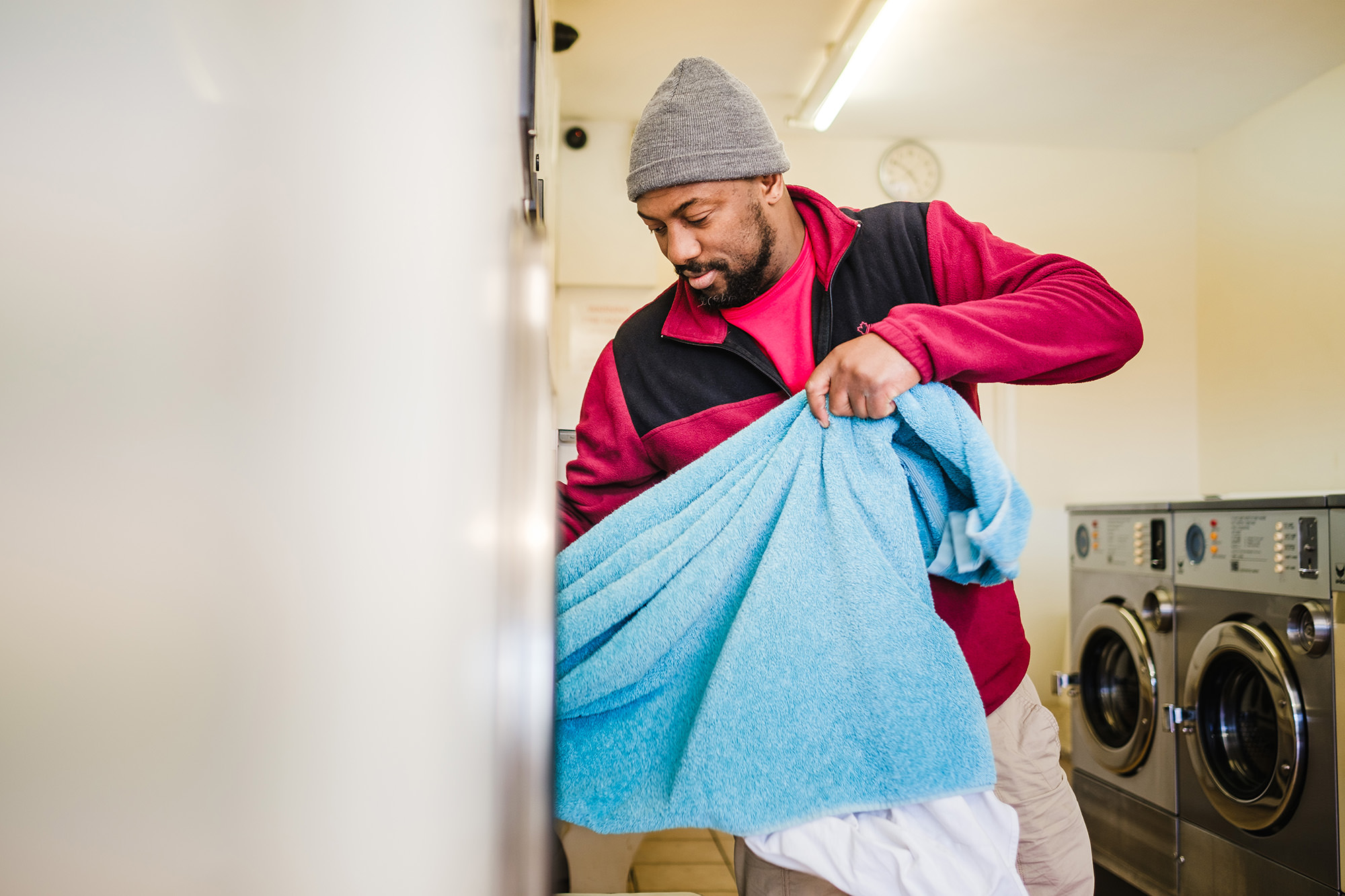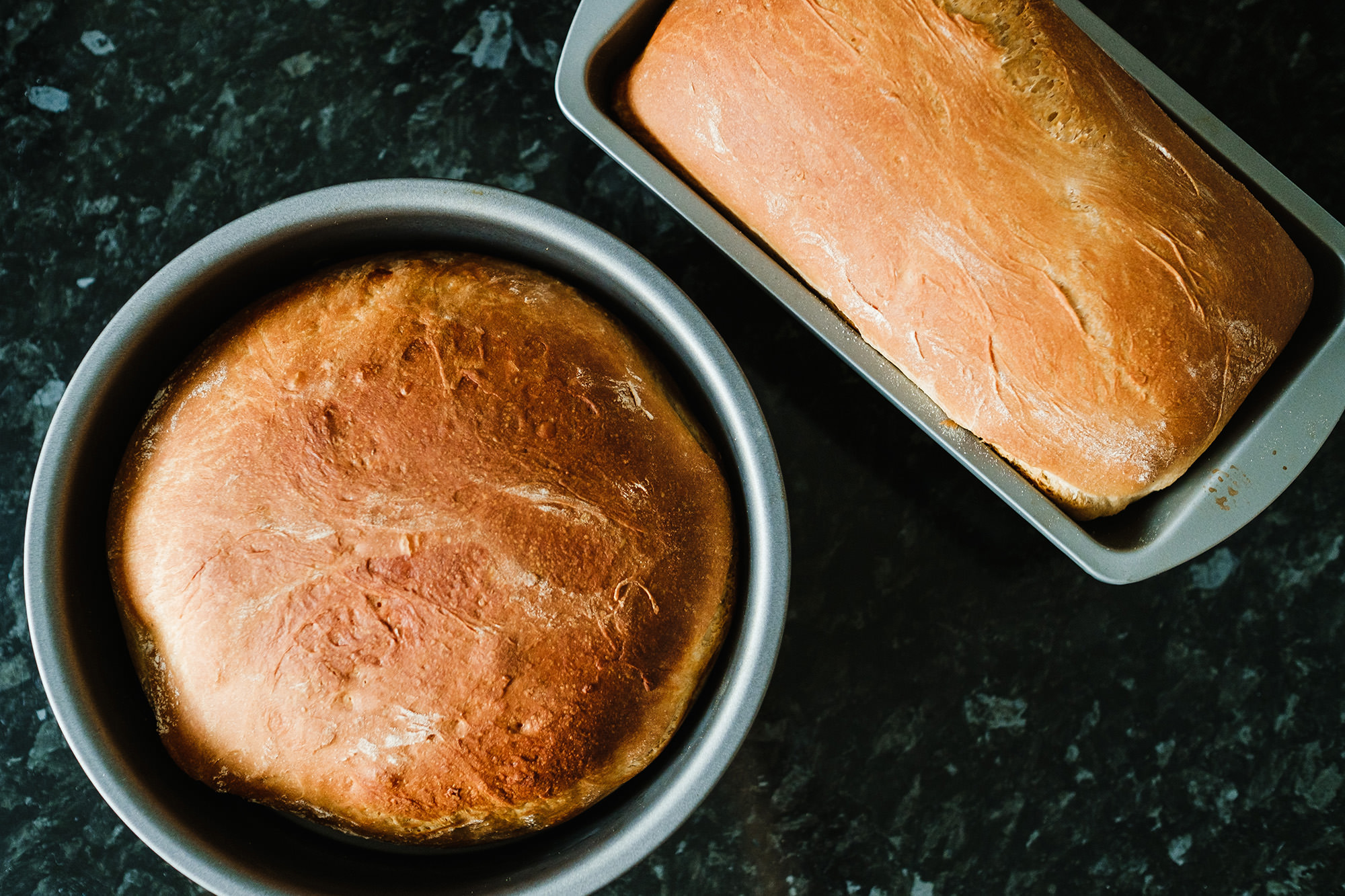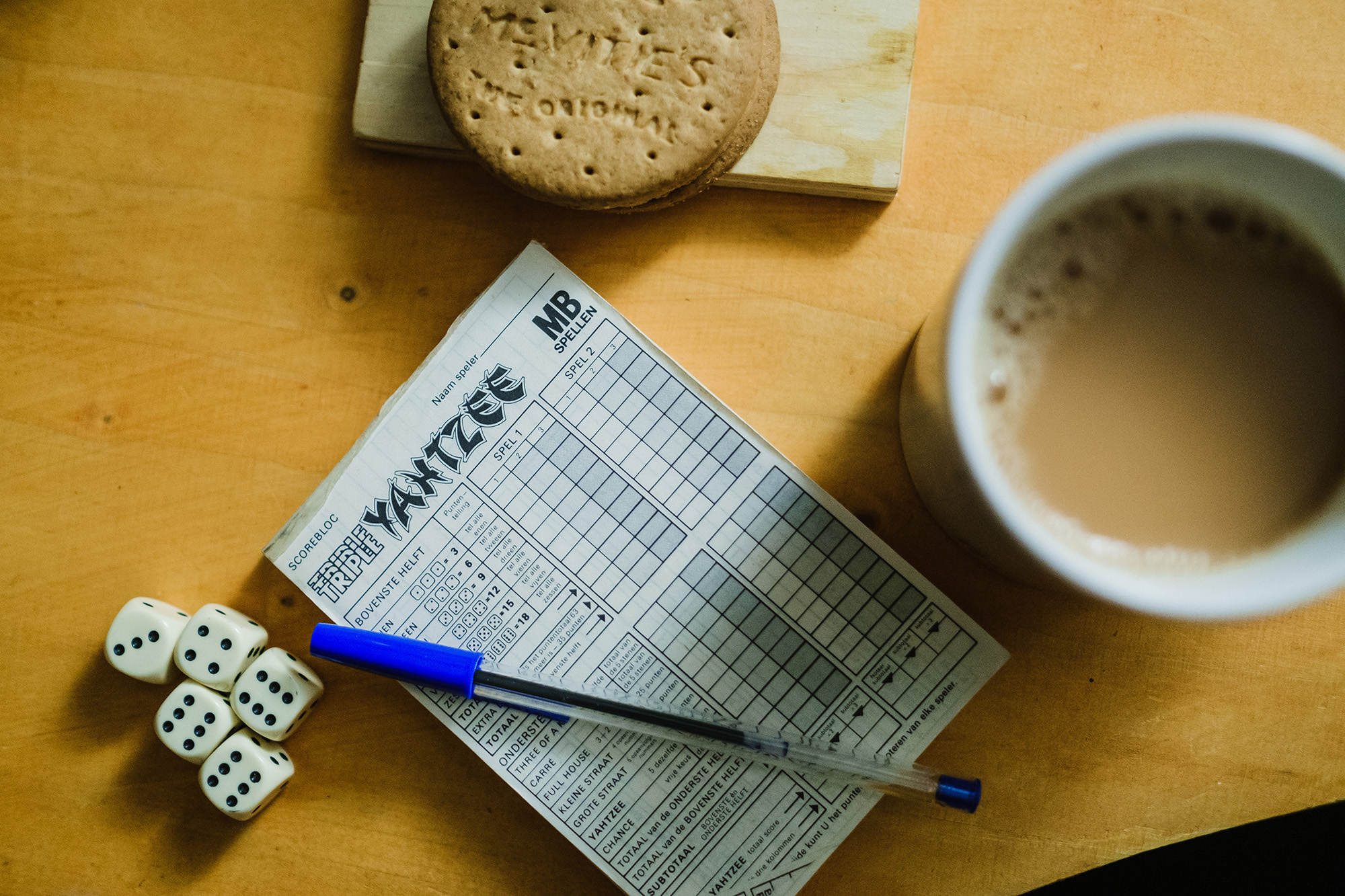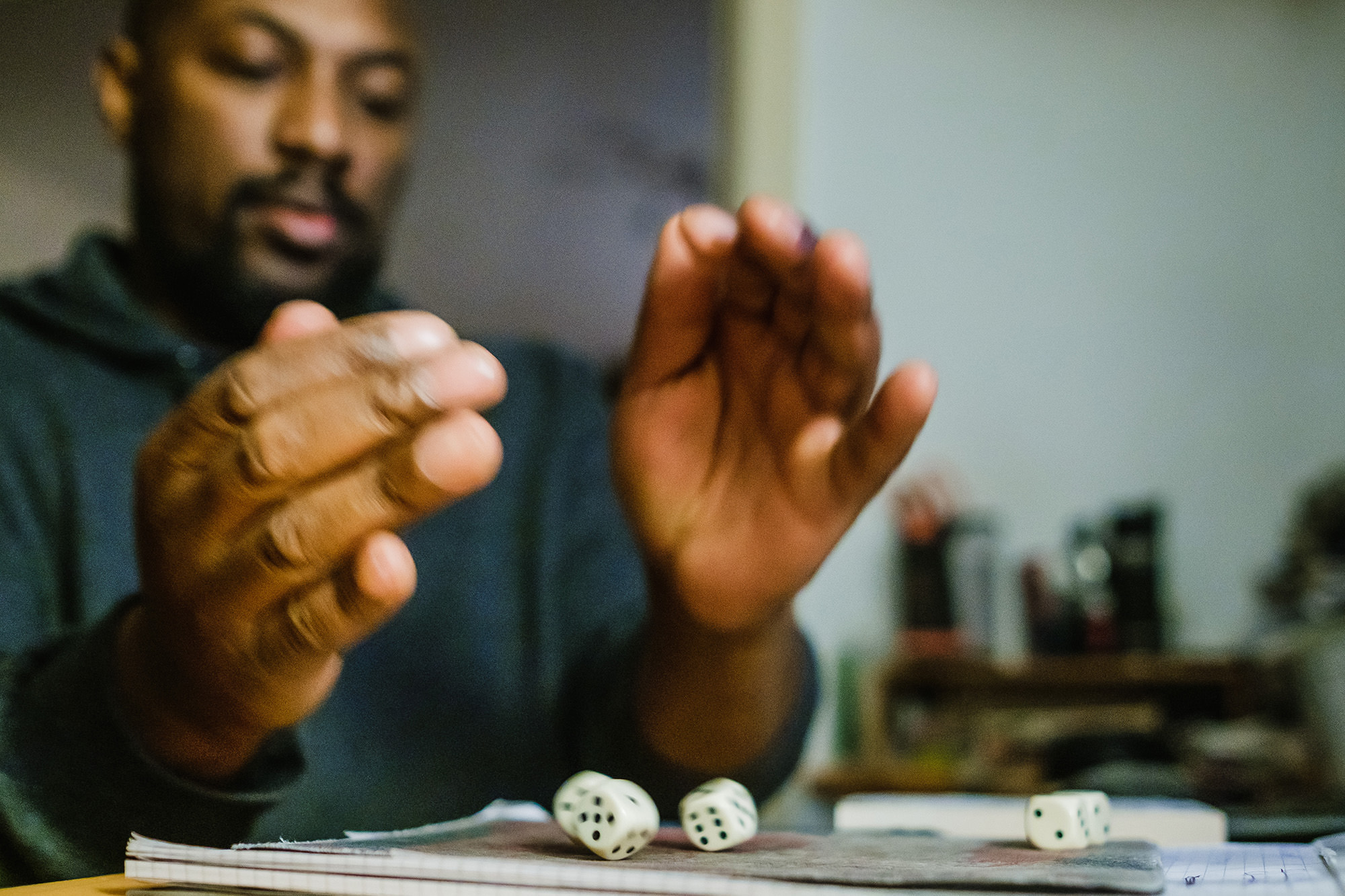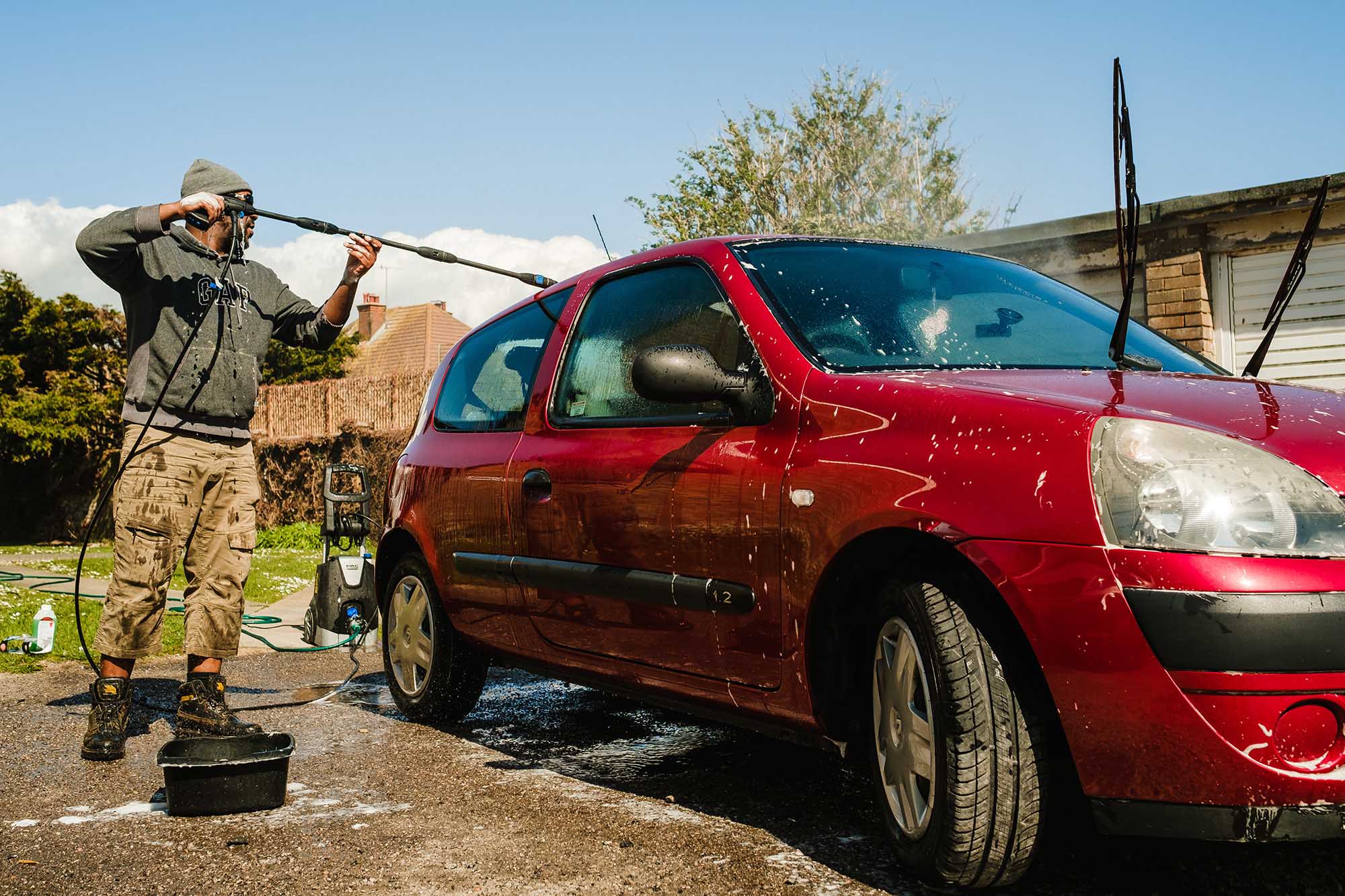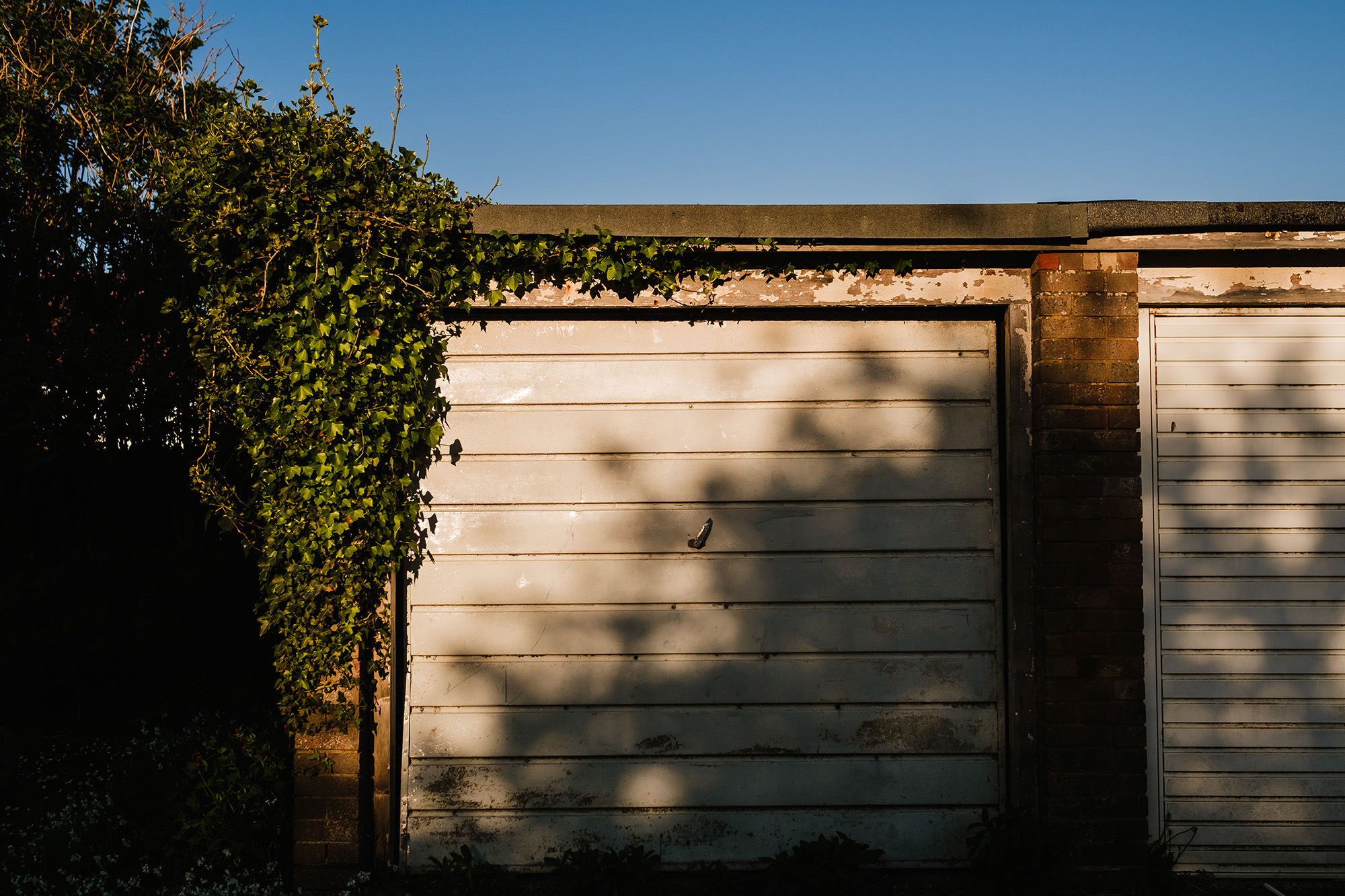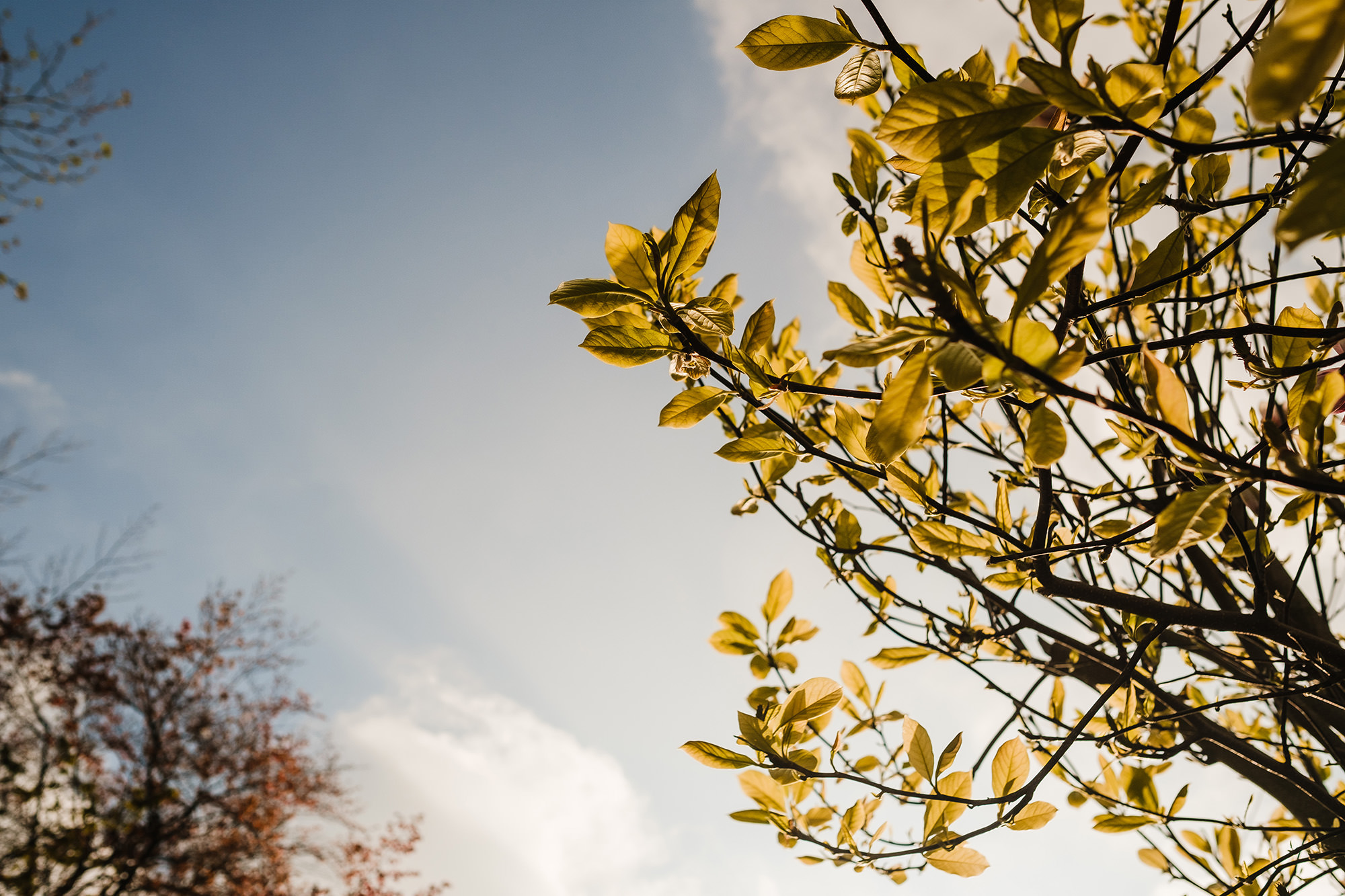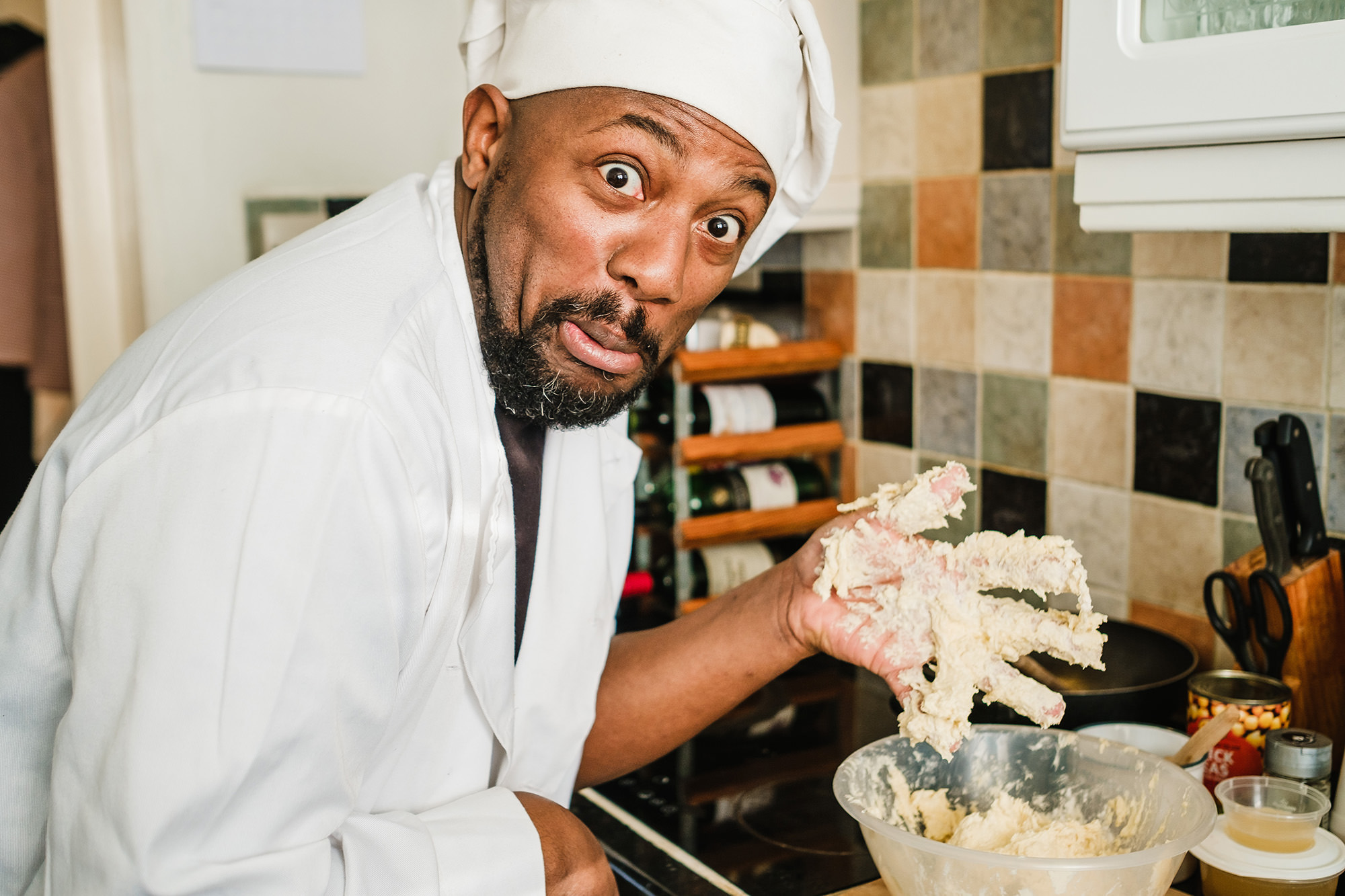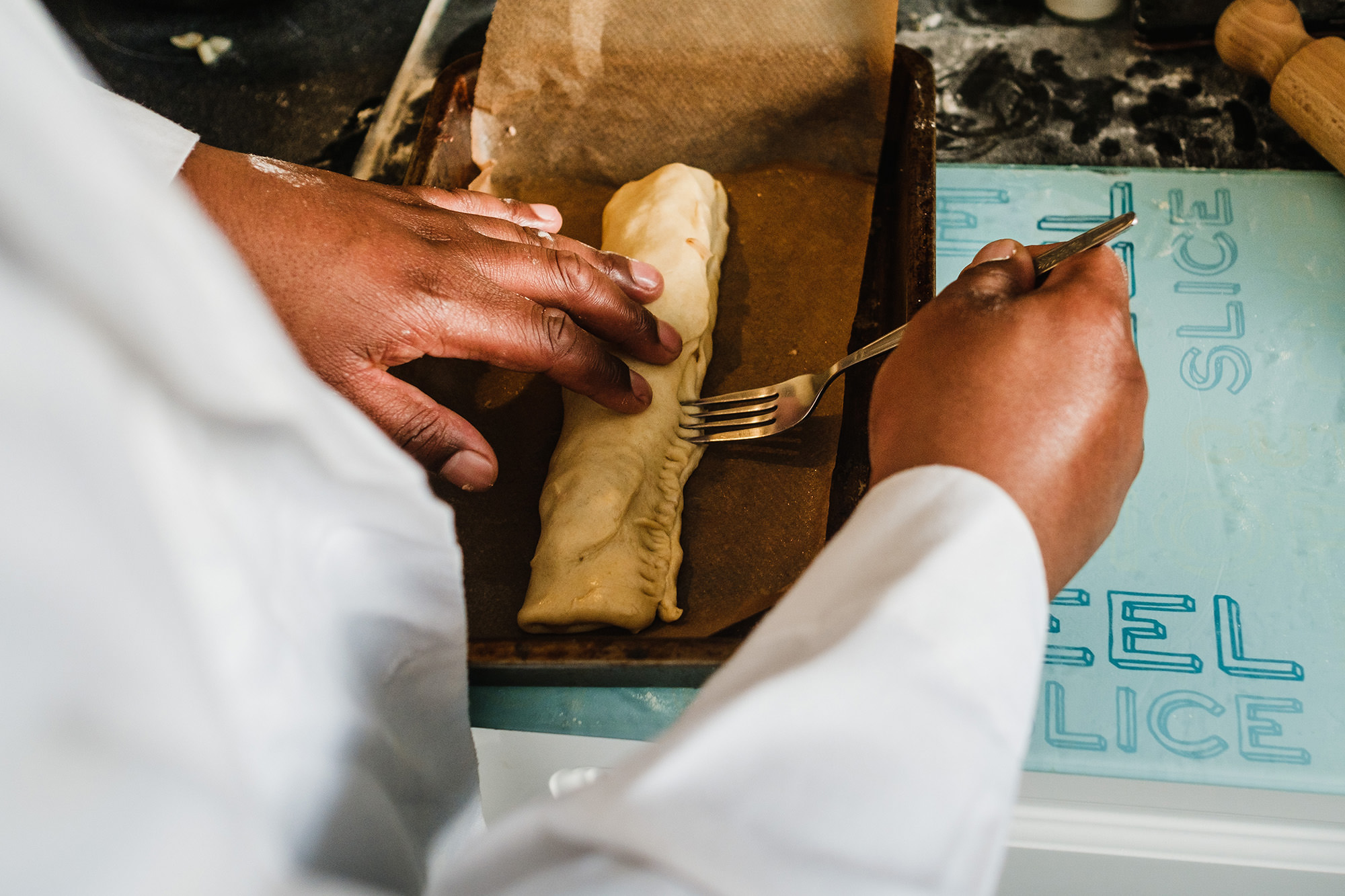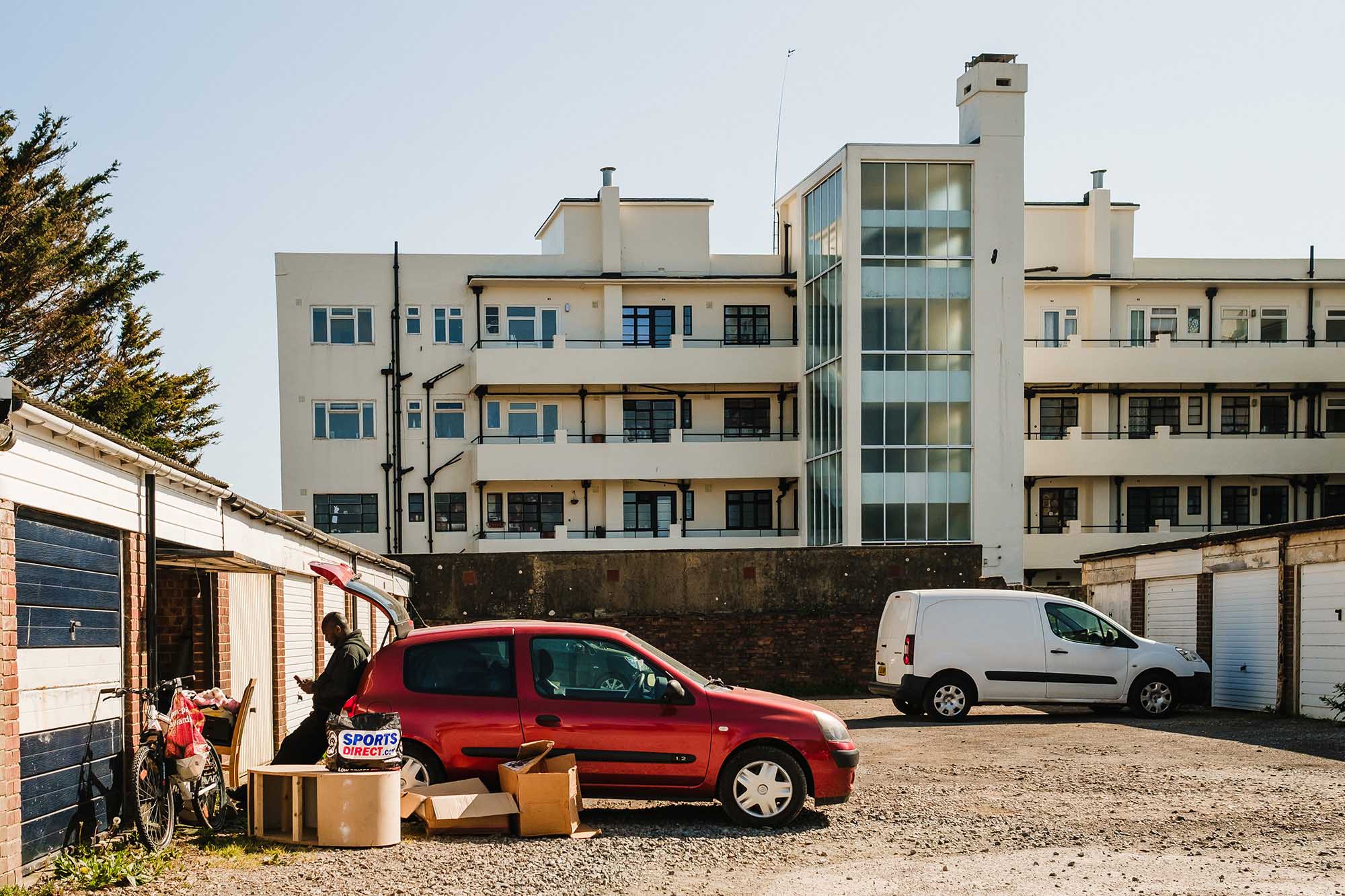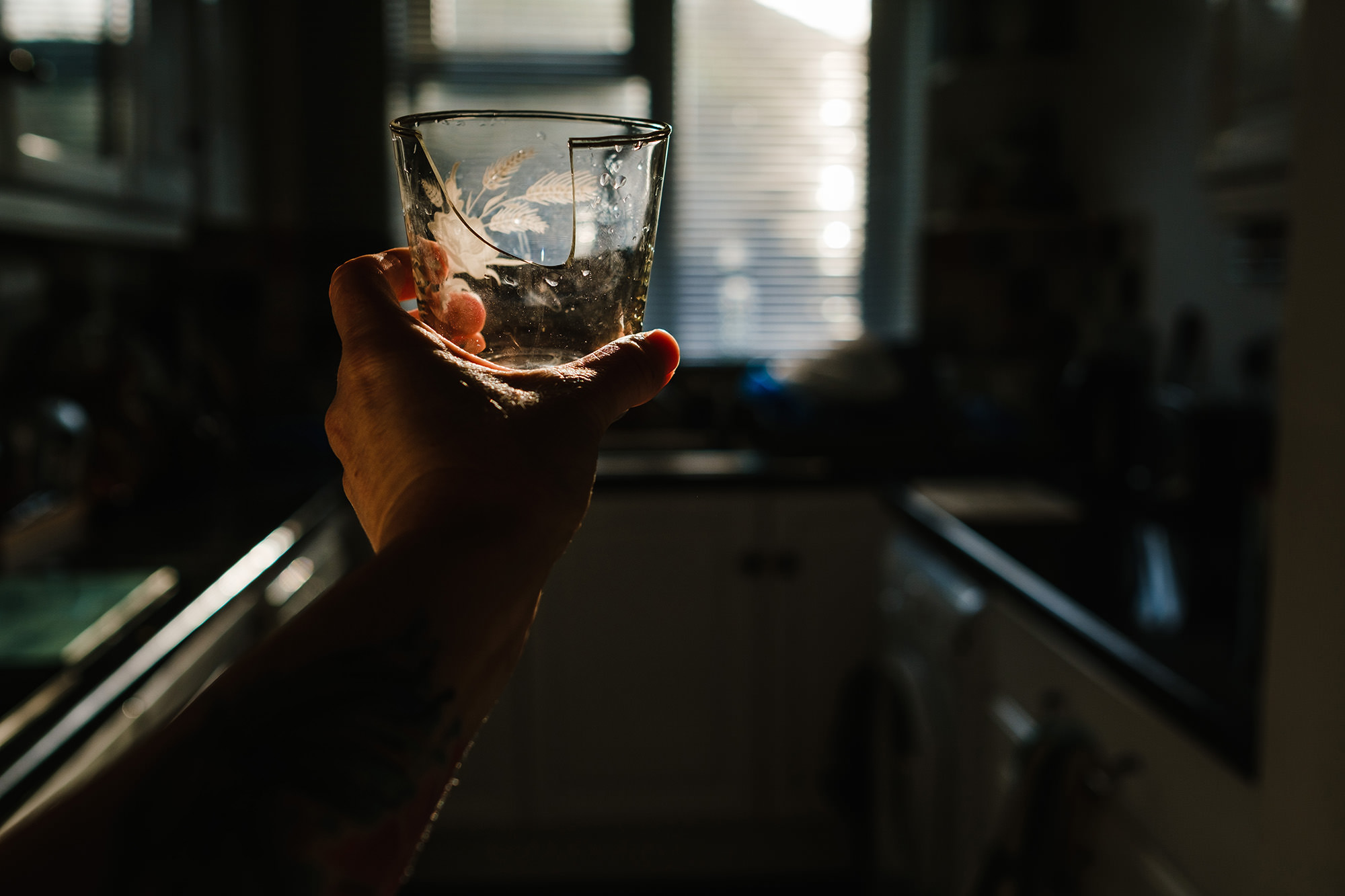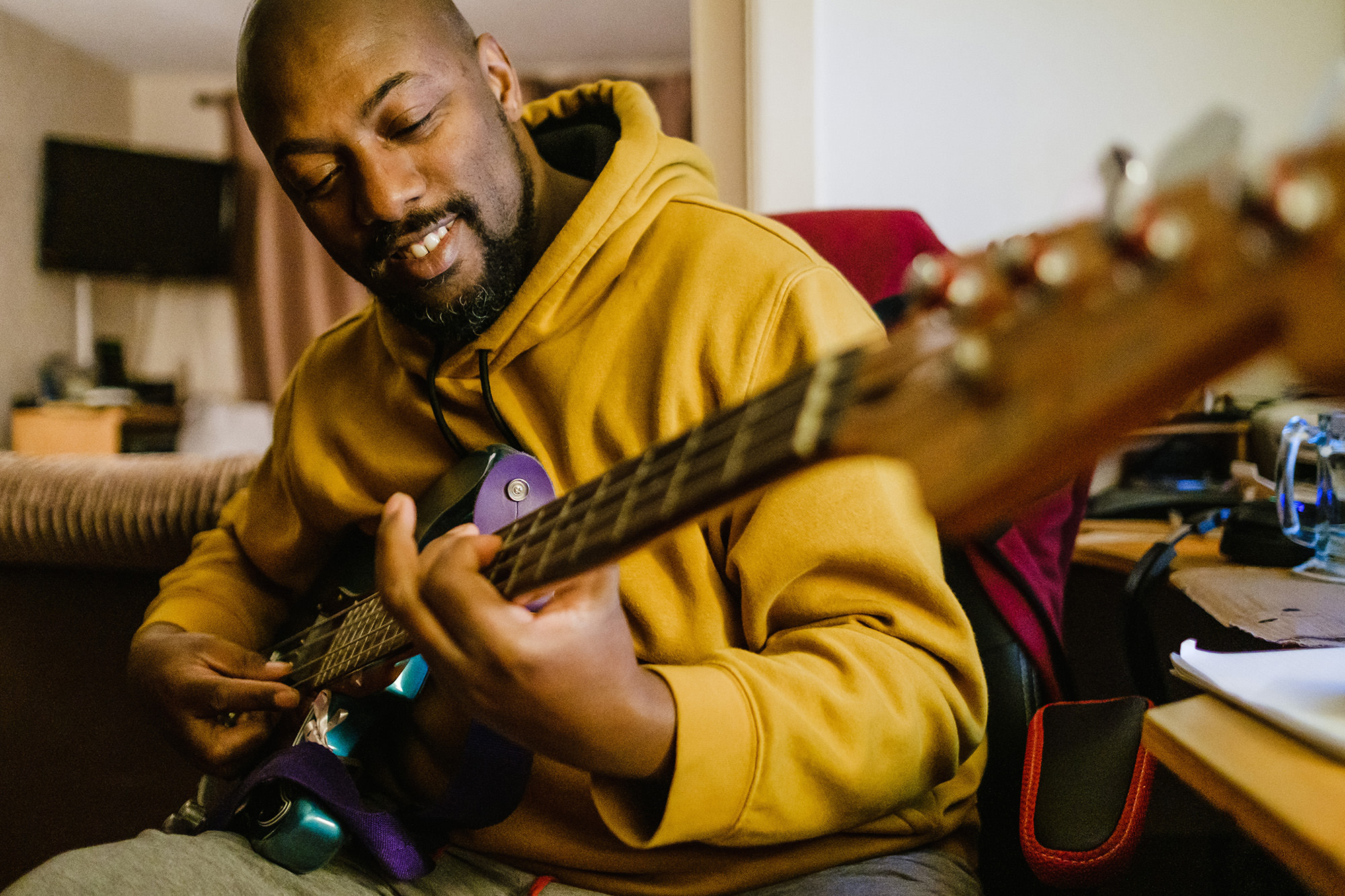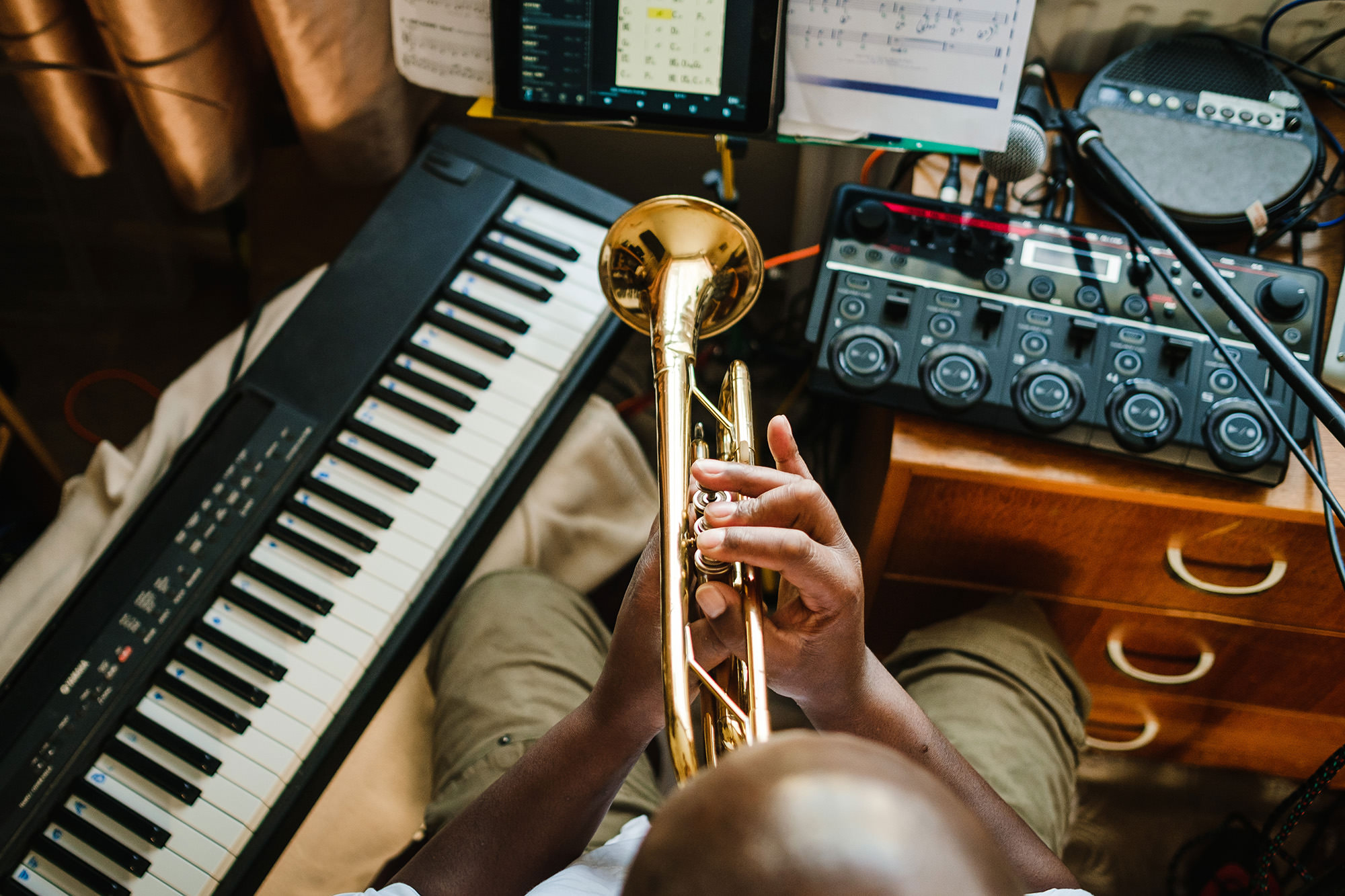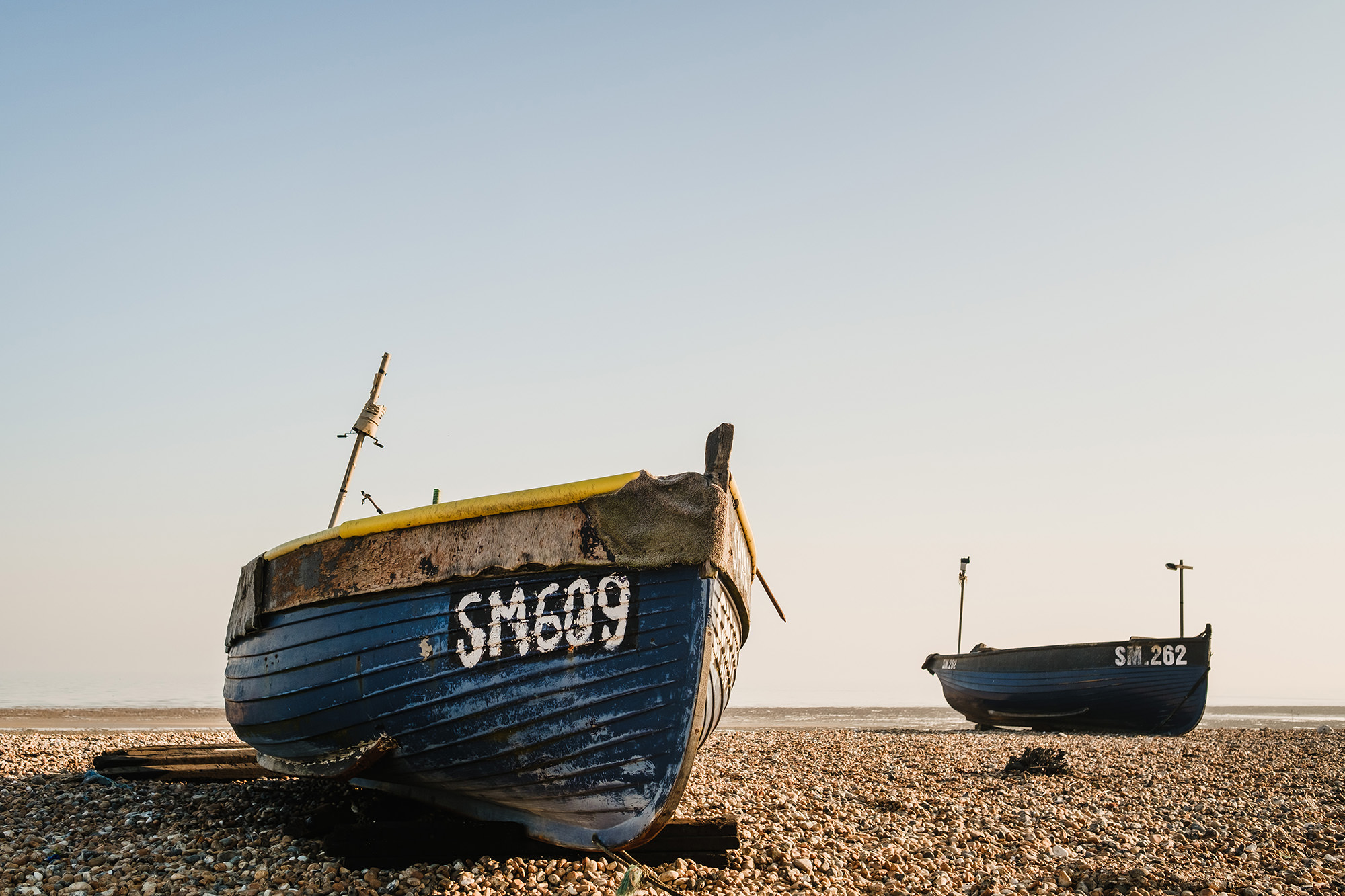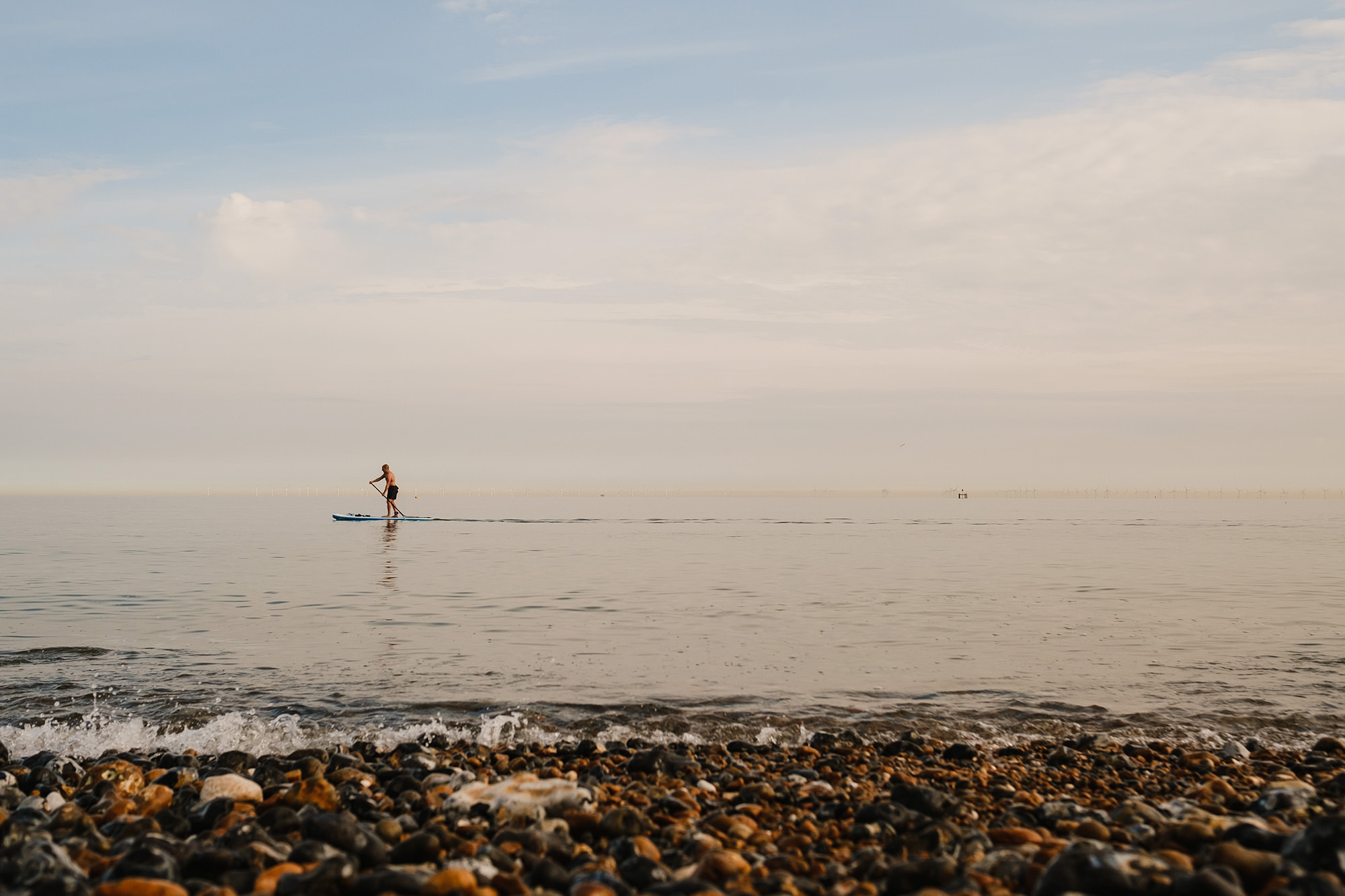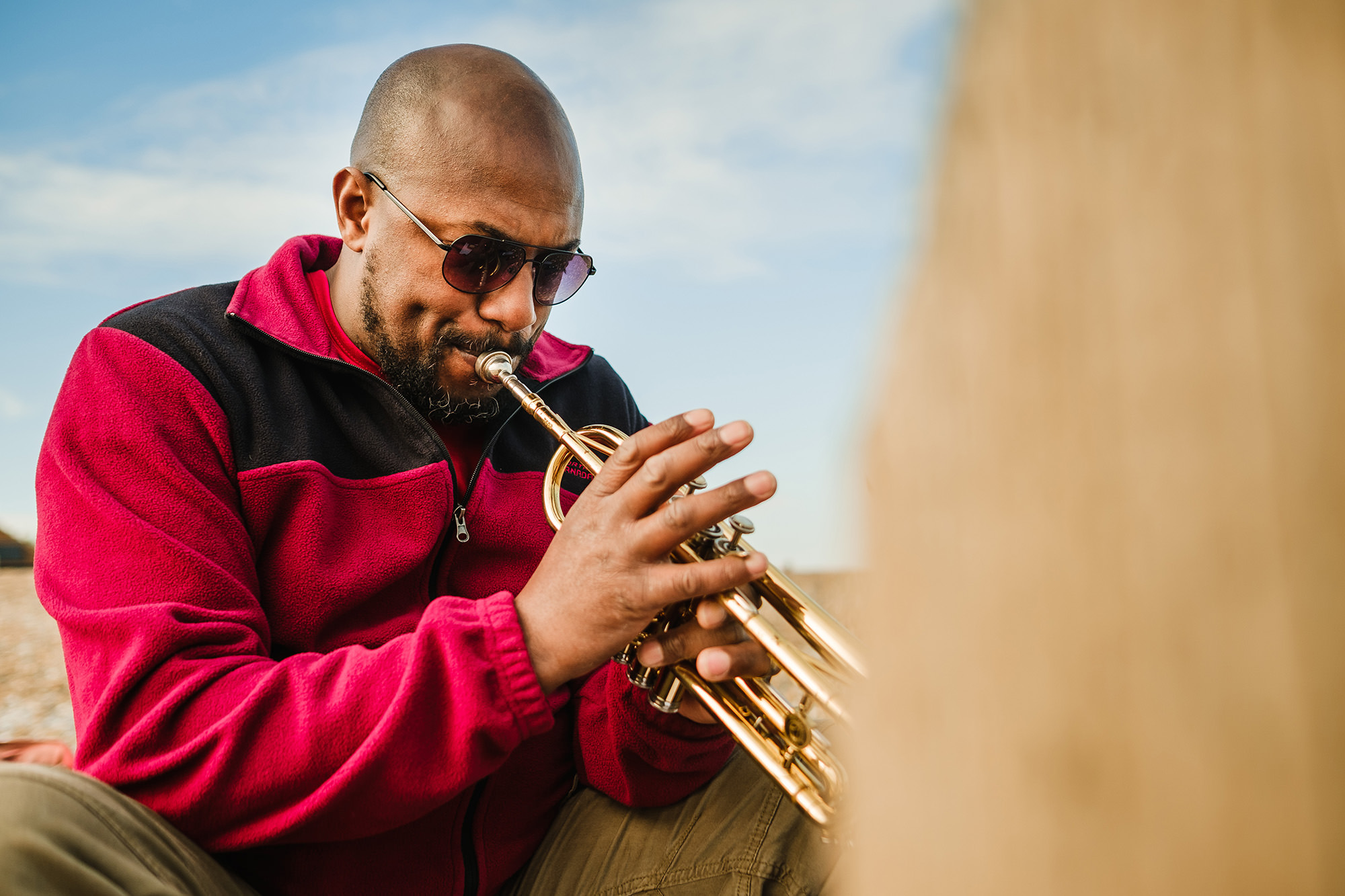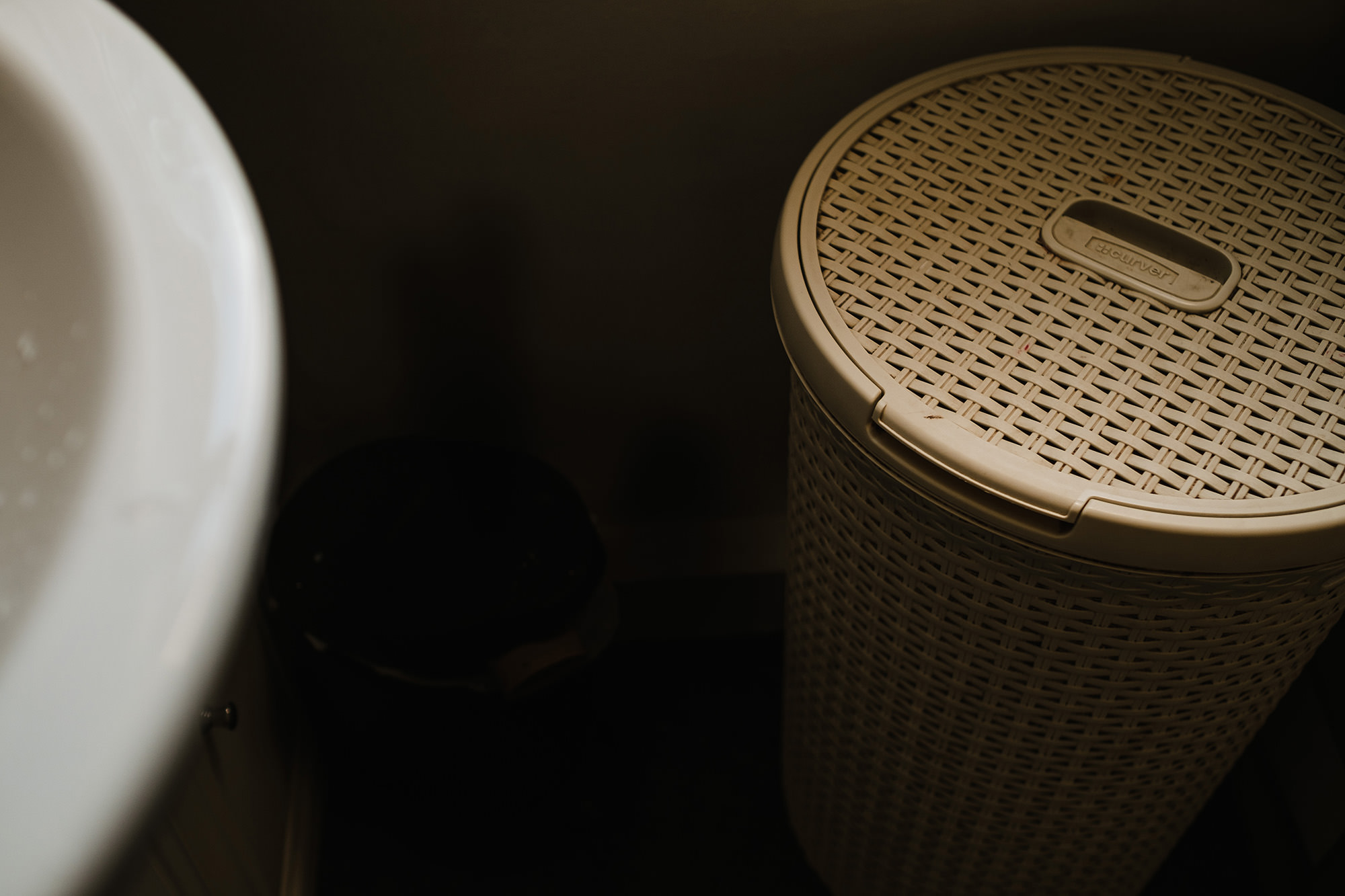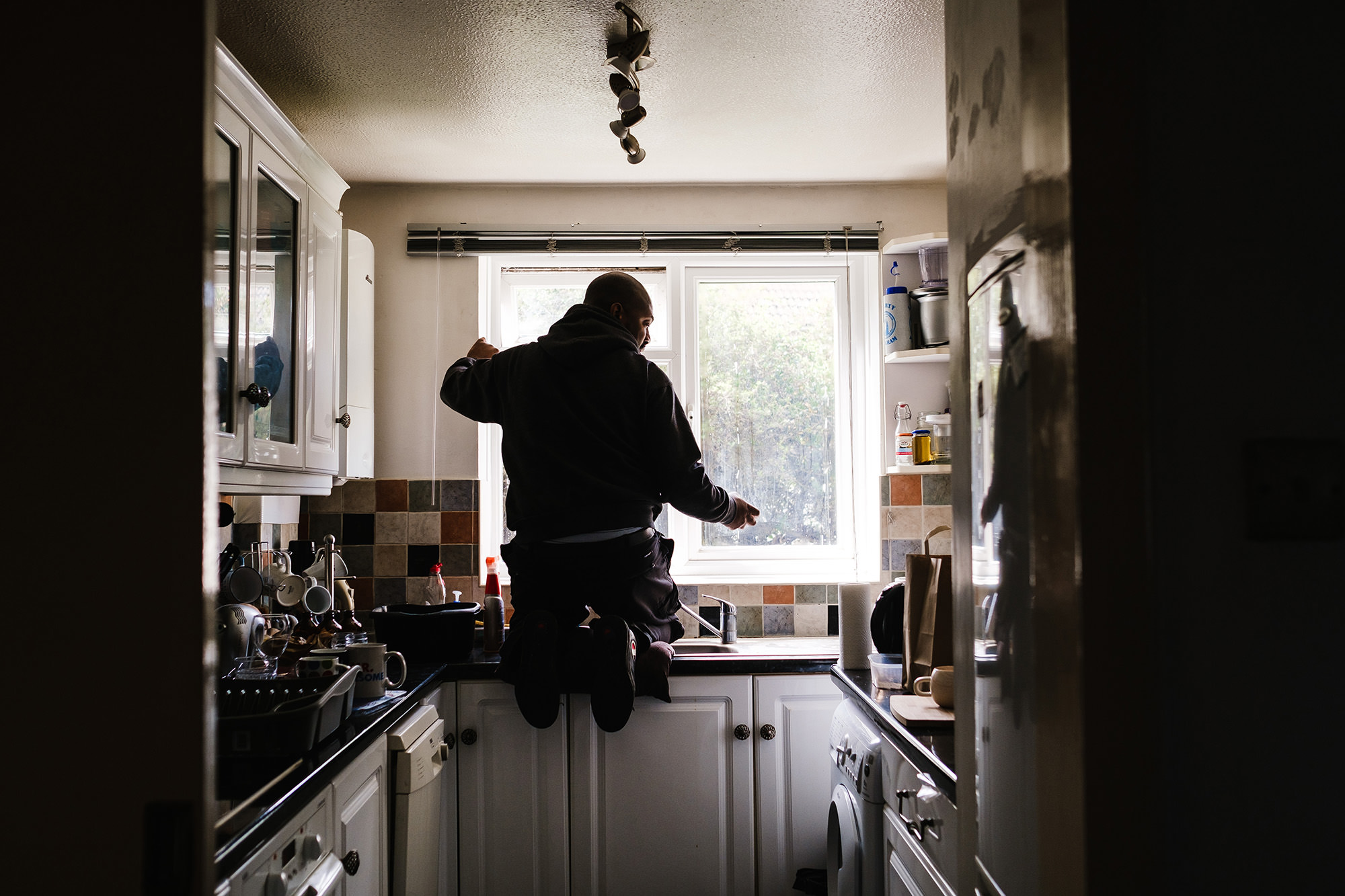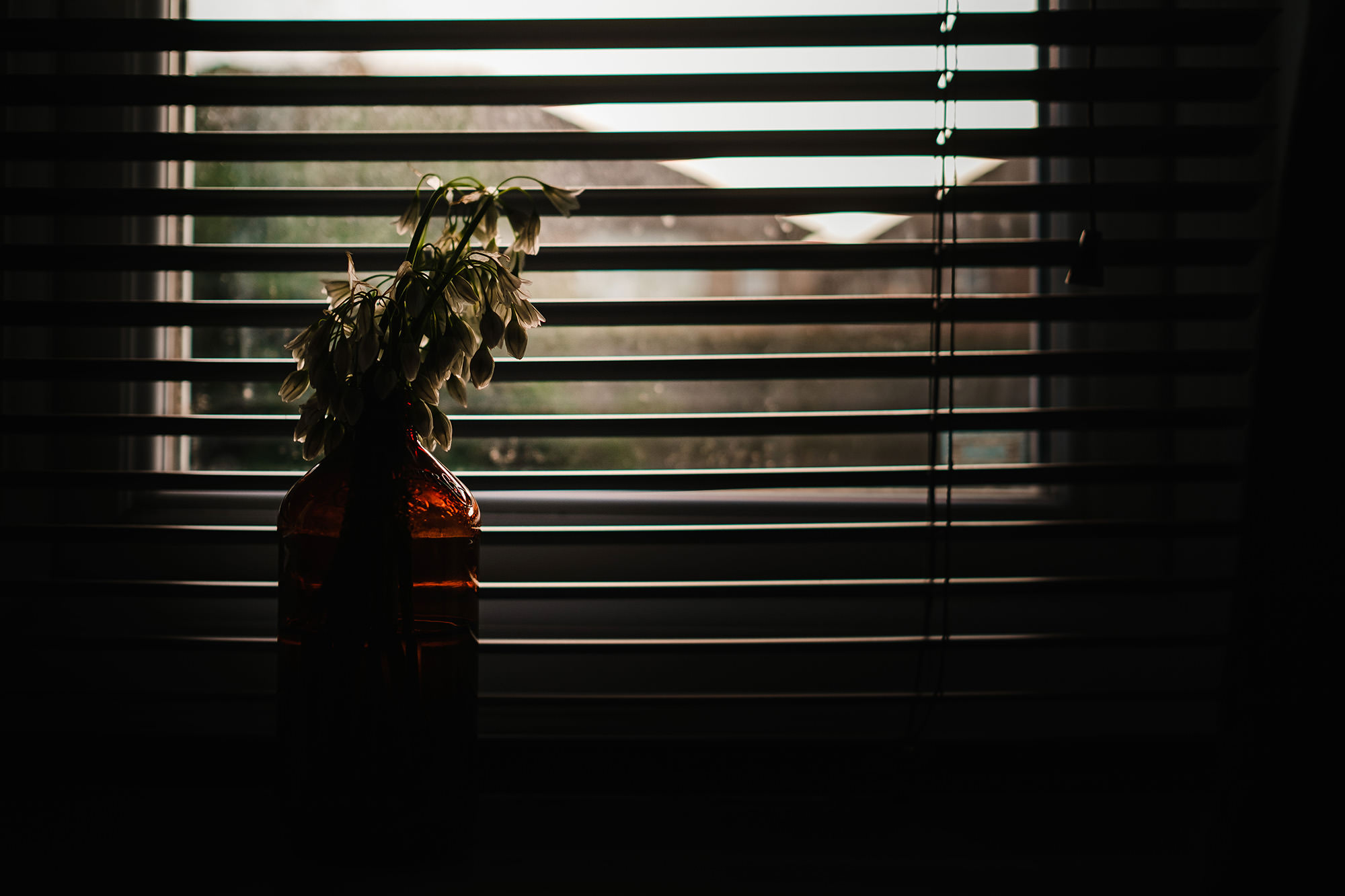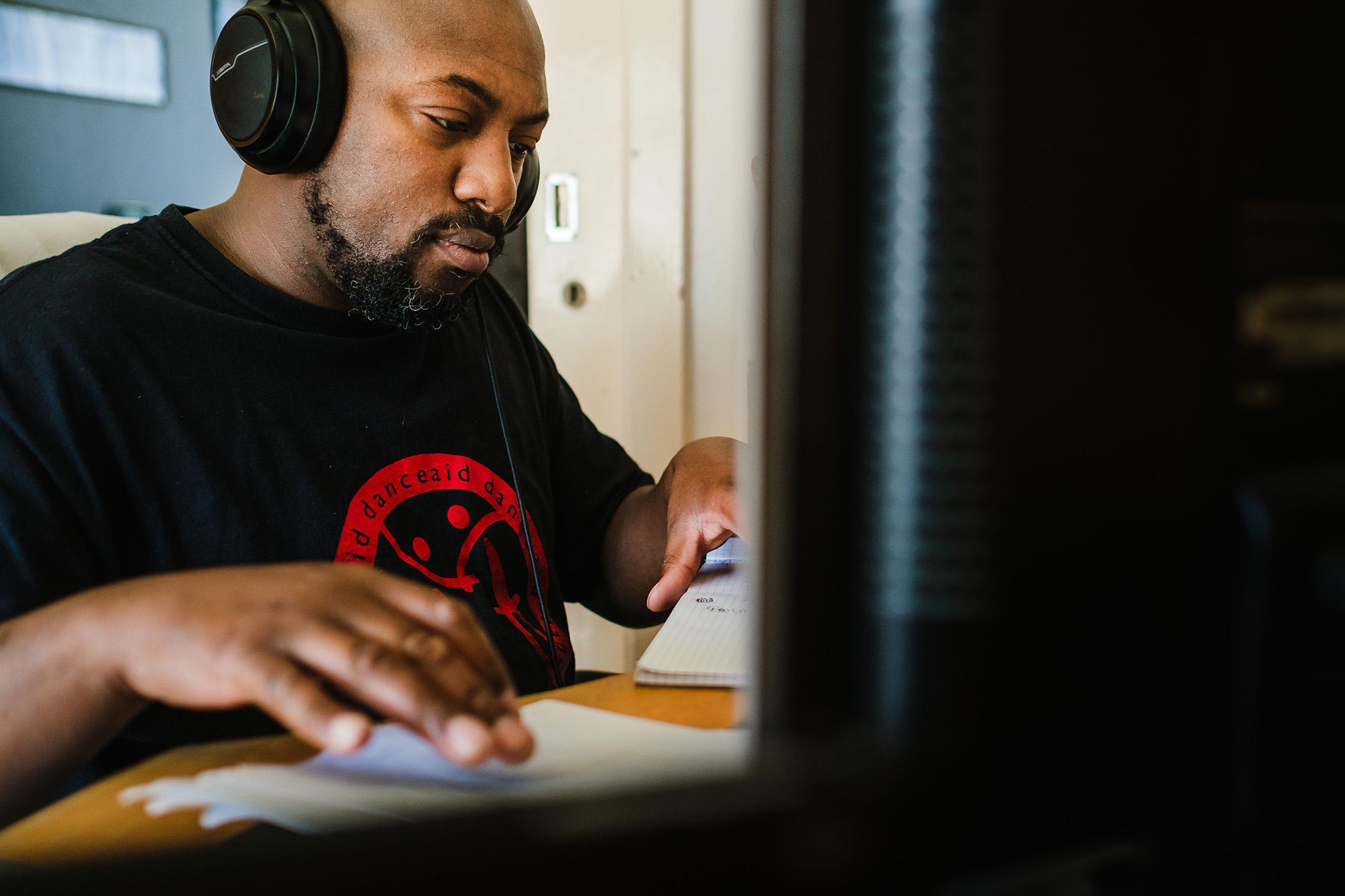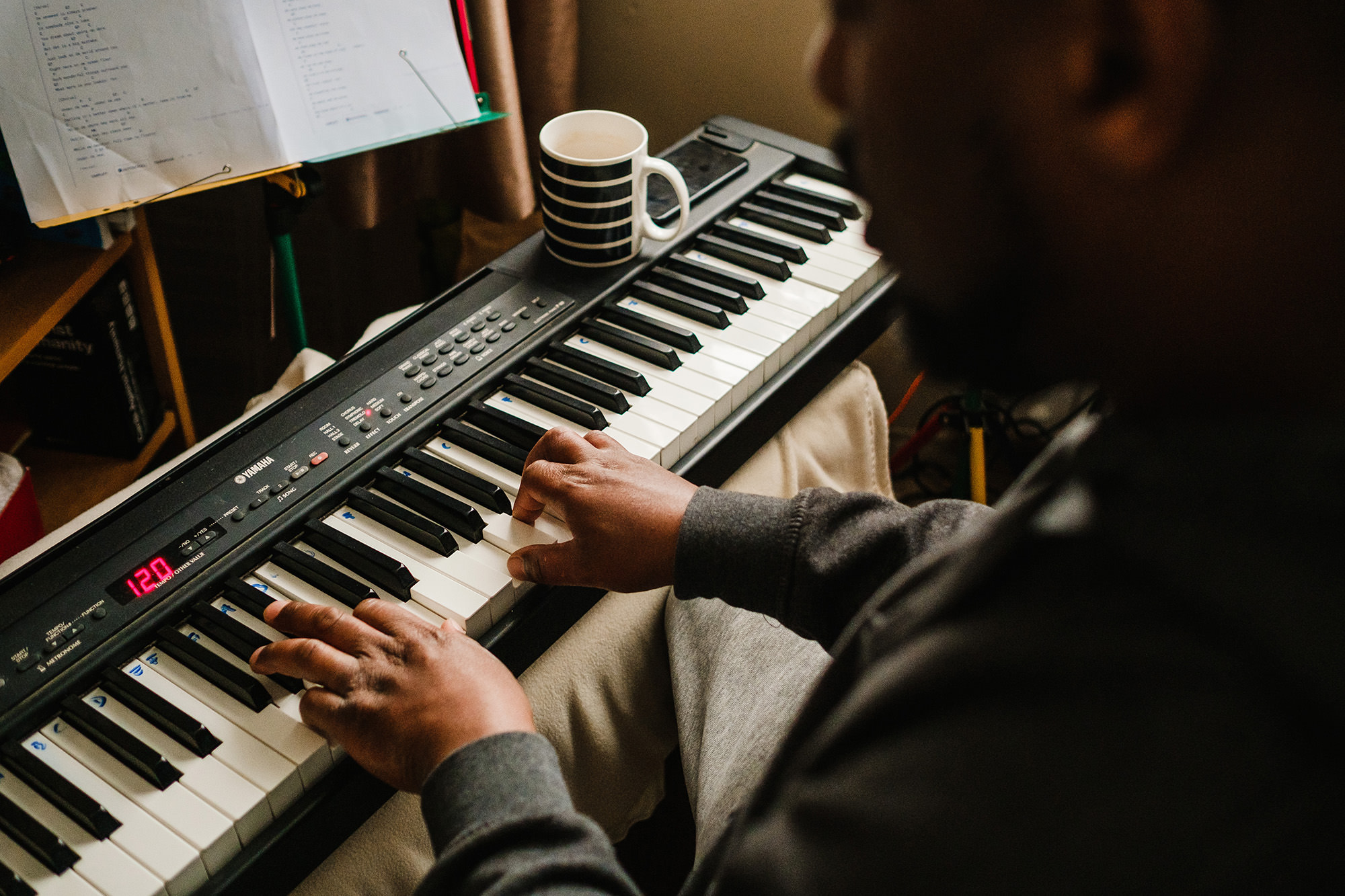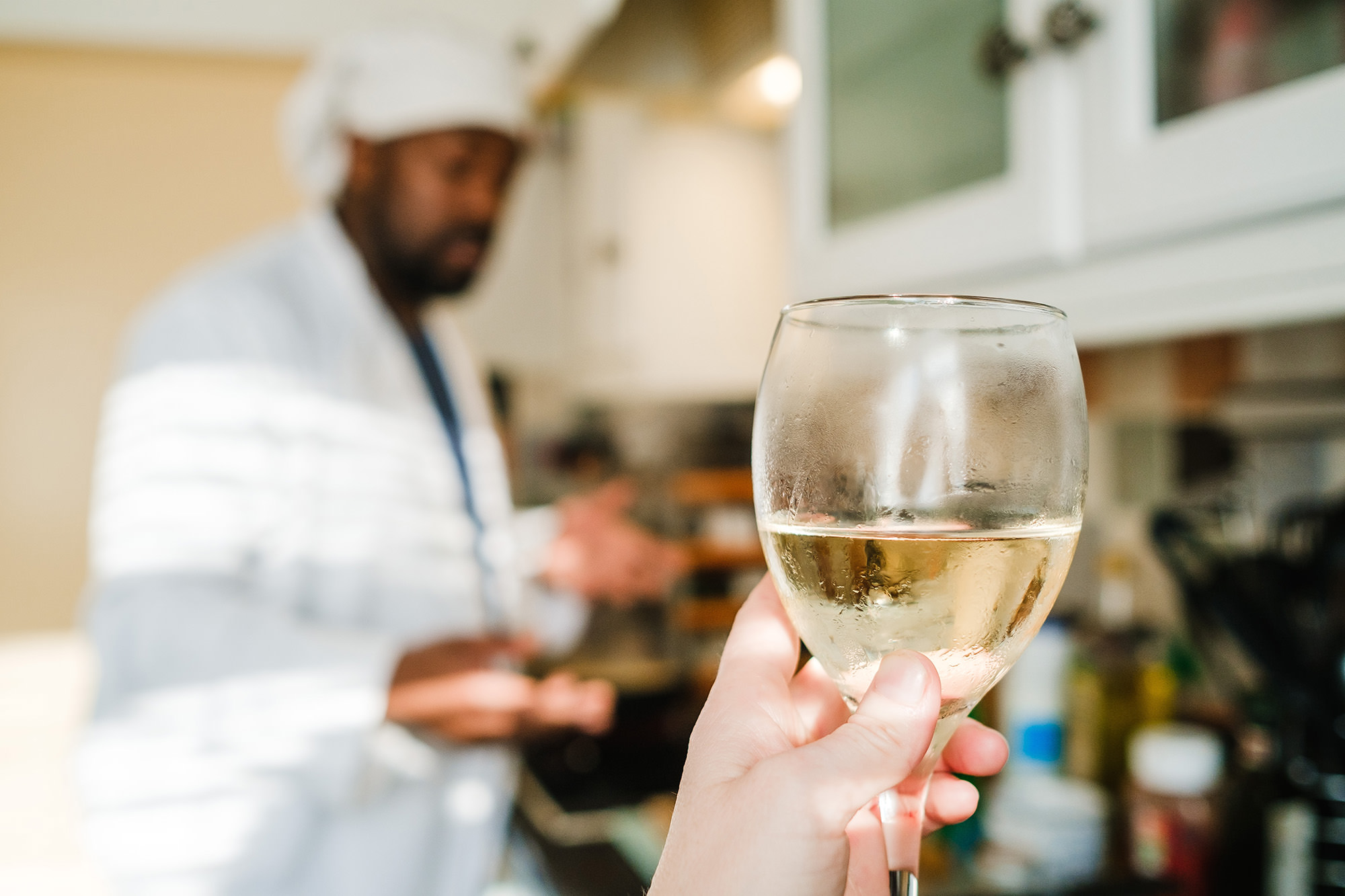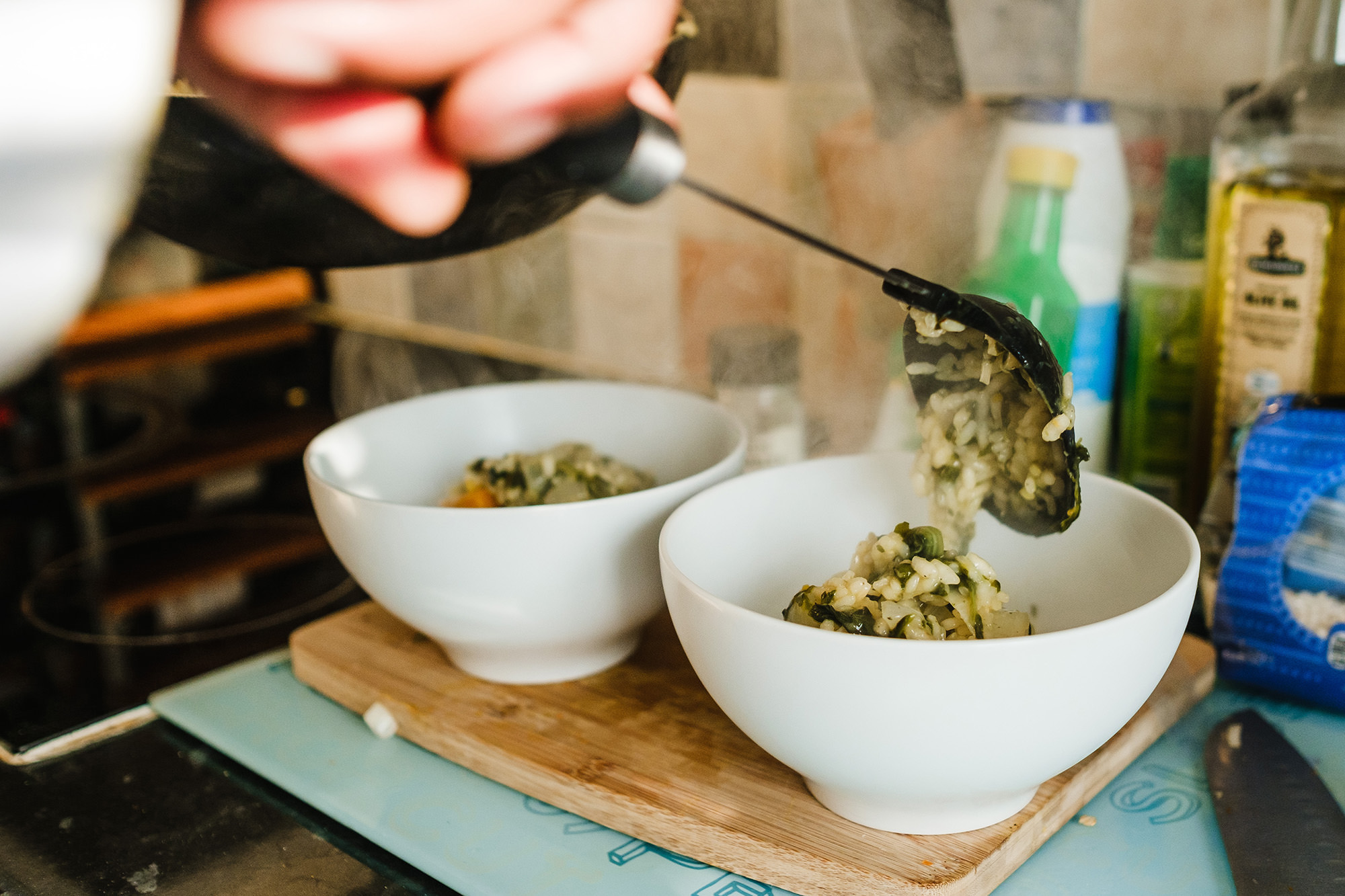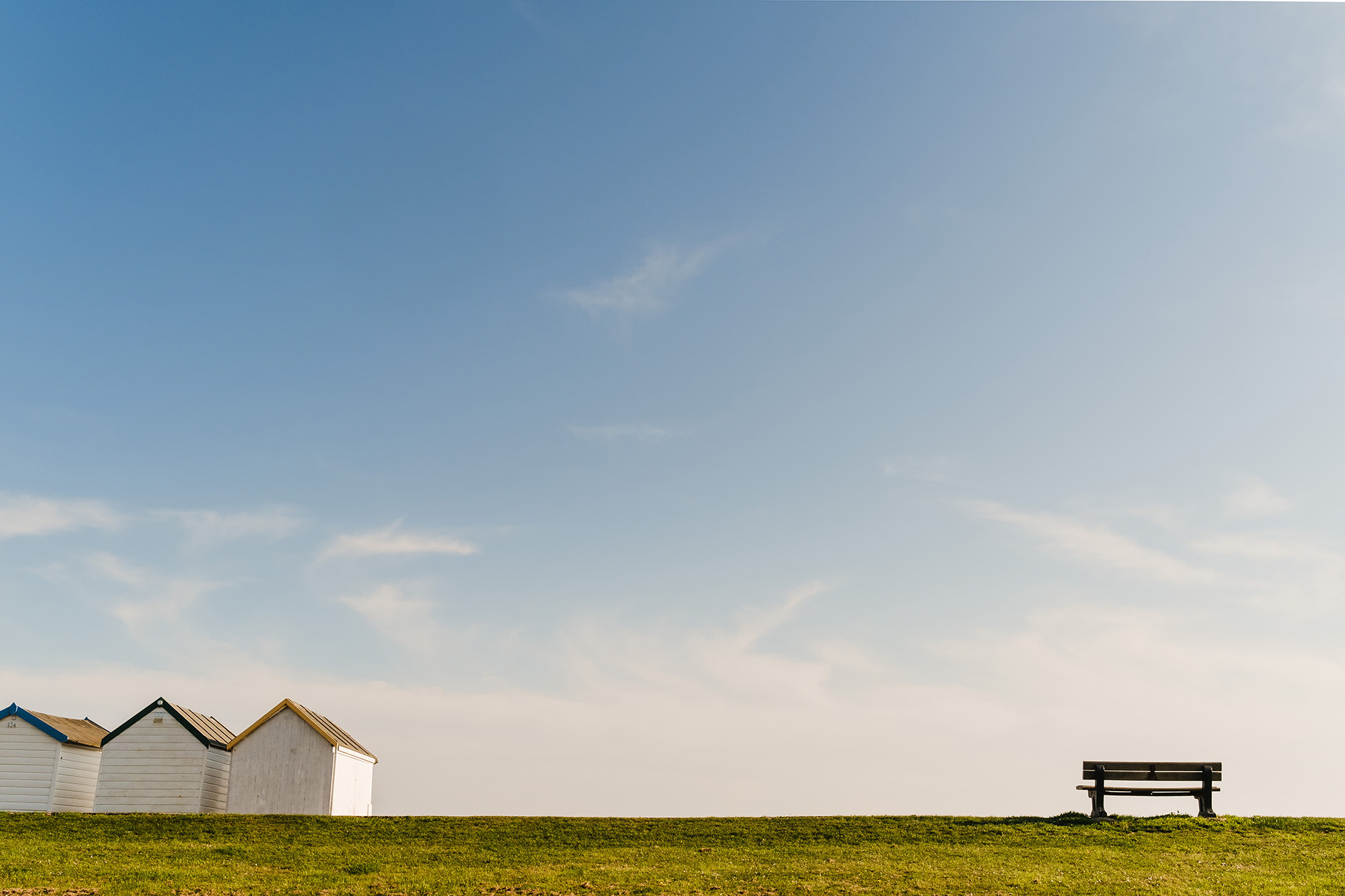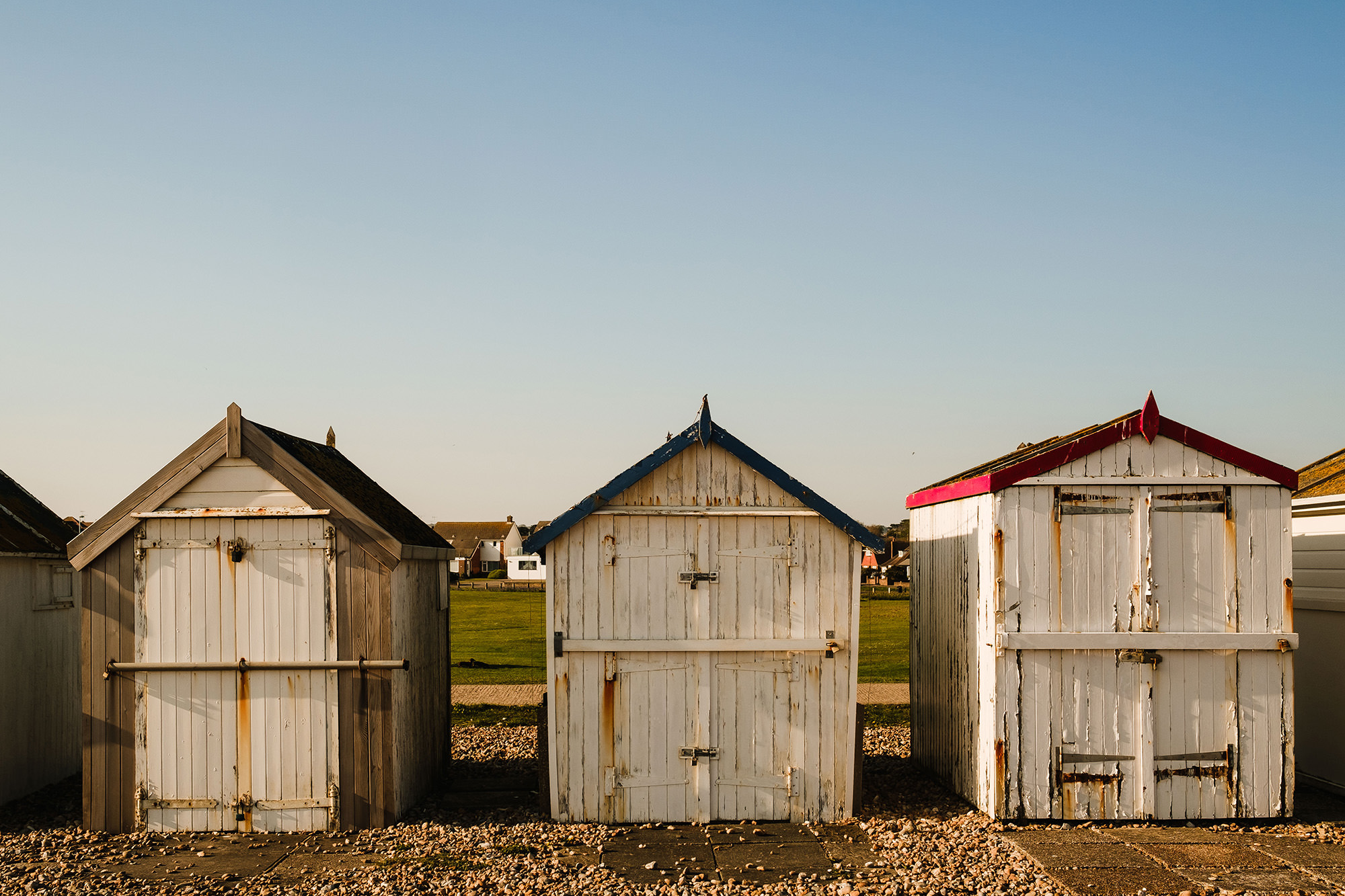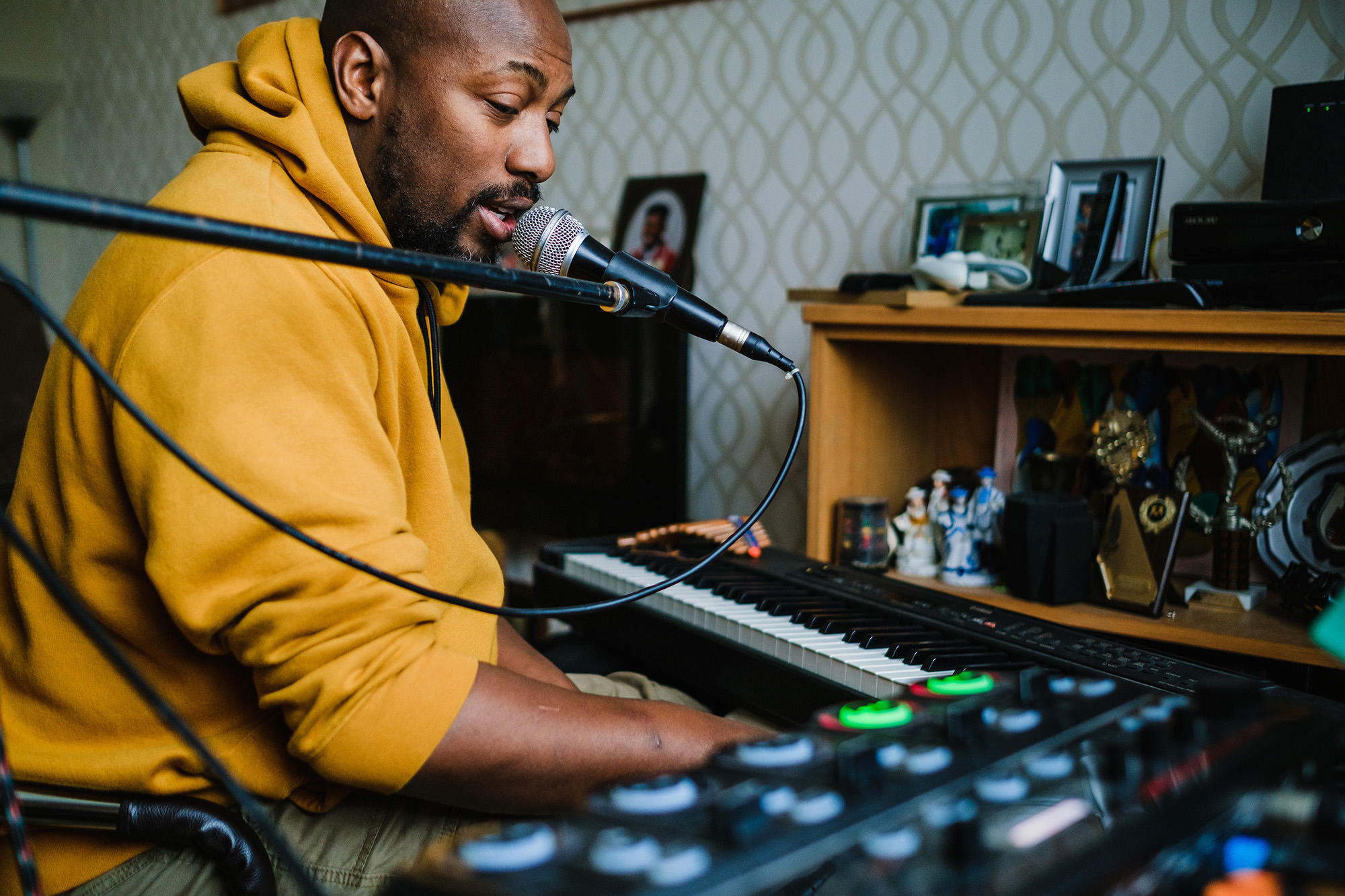 I know I'm lucky to have my camera as a means to stay productive and creative. And I'm extremely lucky being locked in with my favourite human who's so creative and talented and always up to something. However, I still miss the little things I used to take for granted: coffee dates with my friends, the gym, being able to shop without worrying about who might have touched the thing that I'm about to purchase and the freedom to go out and do my job. Hopefully, I will remember this and be more grateful once life outside is less dangerous again. Hopefully, we all will be.
Until then, I'll stay home and document my little universe that is Lee's flat in Worthing.