I have a new website. Well, now it's not so new anymore but I wanted to give you guys a rundown on what has happened anyway.
So this is my new corporate identity. Everything is new – name and language, logo, colours, fonts, website/blog. I wanted everything about my photography business to be new in 2014 – a fresh start, because that's what it is: moving country, starting fresh somewhere new with a new language, new surroundings, new people, new market… So what has been changed, how and why?
The Name – AnjaP Fotografie is now Anja Pöhlmann Photography
The reason behind that should be quite obvious by now: I just moved to England so my photography brand should not be targeted to a German market anymore. Hence the "Photography". And I decided to go with my full name. Just because. Although I do realise that it might be hard for the British to deal with my German last name.
Logo and colour
I've been with the green little bird since 2010. Since then my work and my vision has evolved and I wanted to show that in the overall look of my photography brand. I wanted something less cute, something that's clean and simple.
The logo was designed by my friend Nico, aka Picnics. All I gave him was the idea of a colour and the name. Here's what he came up with…
[aside]CD EXCERPT:
picture mark
alignment of the logo
colour information[/aside]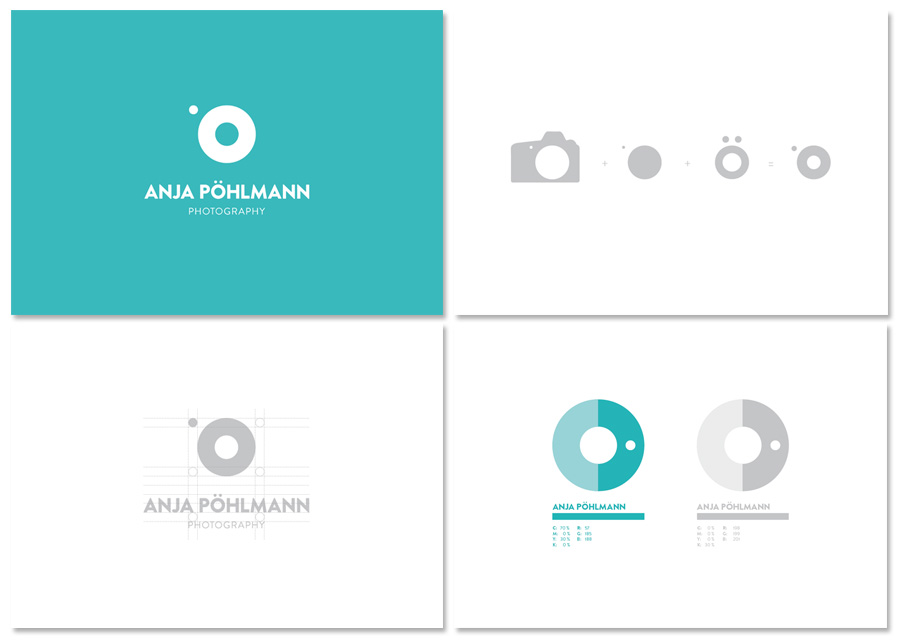 Website
Oh my, I love my website! I didn't design it myself, it's a template that I customised quite a bit to my personal needs and I love how it turned out. It's been weeks of choosing the portfolio, optimising the blog layout, writing texts, people testing and spell checking everything, rewriting texts and so on. I'm forever grateful for everybody who helped me in this process and I'm actually proud of myself that I was able to manipulate the whole wordpress template to my needs. So the html/css-coding class in university did not go to waste after all.
Anyway, I think the website is now pretty straight forward with all the information needed and easy to access. I encourage you to snoop around and discover it.
[aside]WEBSITE EXCERPT:
home page
portfolio
services
blog[/aside]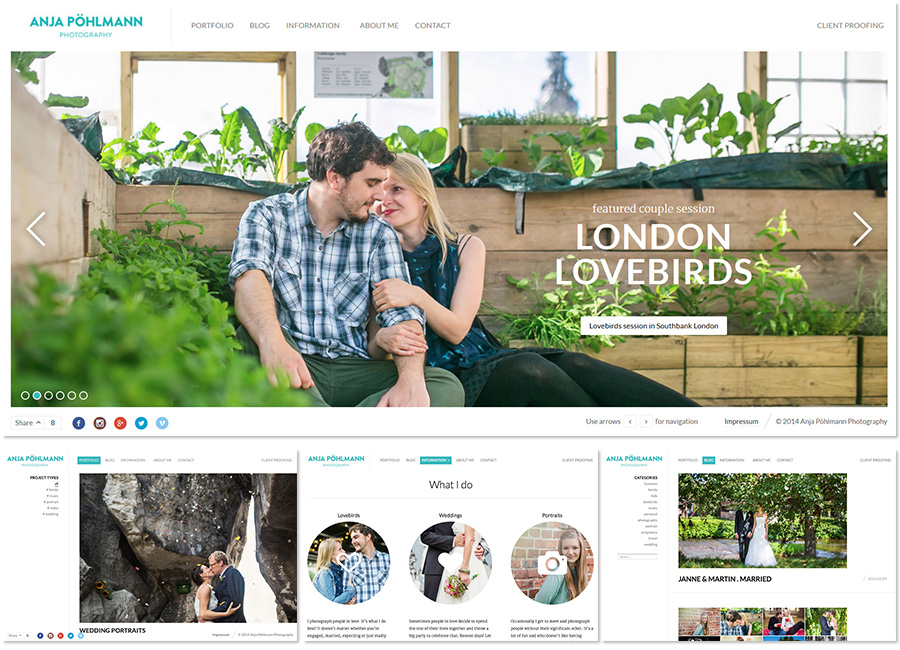 Client infosheet
My wonderful graphic designer Christina incorporated my new layout in my pricing info brochure to make everything look consistent. Fonts, colours and layout go hand in hand with my website. I couldn't be more happy with how everything comes together now and I love sending out my client information.
[aside]BROCHURE EXCERPT:
client info sheet with pricing[/aside]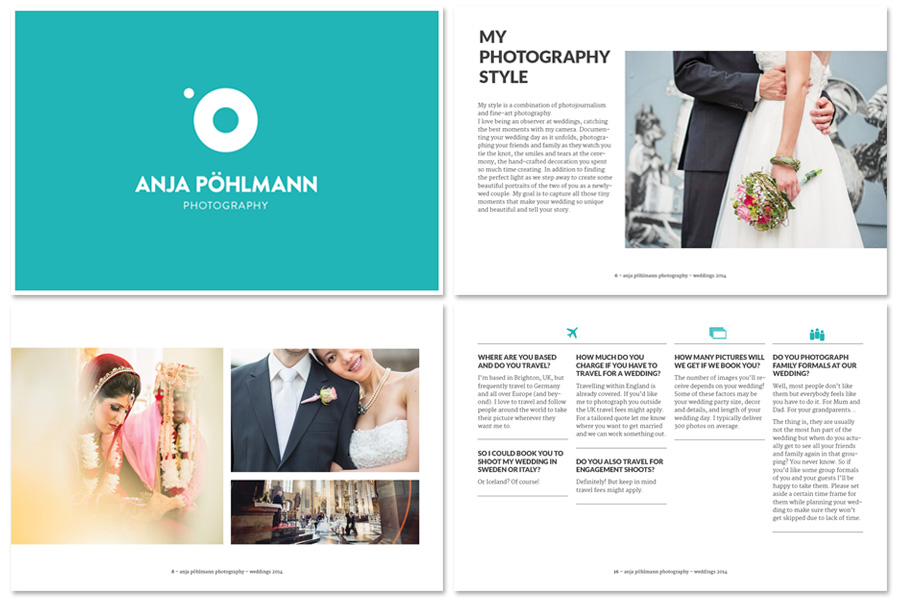 USB flash drives
A lot of computers and laptops don't have a built-in CD drives anymore. In fact, even I had to get an external one after upgrading my laptop last year to make sure I could deliver the photos to my clients using my pretty DVD cases. But they are all gone now and I decided to go a step further and use USB drives from now on. Pretty white ones with my logo printed on them.
[aside]USB flash drives[/aside]
New business cards
And to make everything complete, I just ordered my first batch of new business cards through MOO. Very minimal design and information to keep it simple.
[aside]Business Cards[/aside]

I hope you like what you see and if you happen to find a dead link, typos or have now fallen head over heels in love with my work and want to hire me, please get in touch. 😉 Otherwise enjoy my work and website and please come back soon to accompany me on my newest adventures.