Who are you?
You are an expert in your field but don't know how to visually capture what you do in a professional and engaging way to reach your audience.
You know about the power of video but don't have the knowledge to use this power to your own benefit.
You want to show off your brand and services visually.
You want to work with someone who can help you translate your messages into visuals that represent your values and creative ideas.
You need someone who likes to be challenged creatively and help you feel comfortable and listened to in the process of producing photos and videos about who you are as a person and a business.
This is why you need to work with me. I will learn how what your business needs, understand your values and messages and craft your business stories in a way that will represent you. Together we will produce work showcasing your achievements and make you stand out from the crowd.
Why should you work with me?
Well, without sounding cocky… I love my job and I'm great at it. Ask my clients.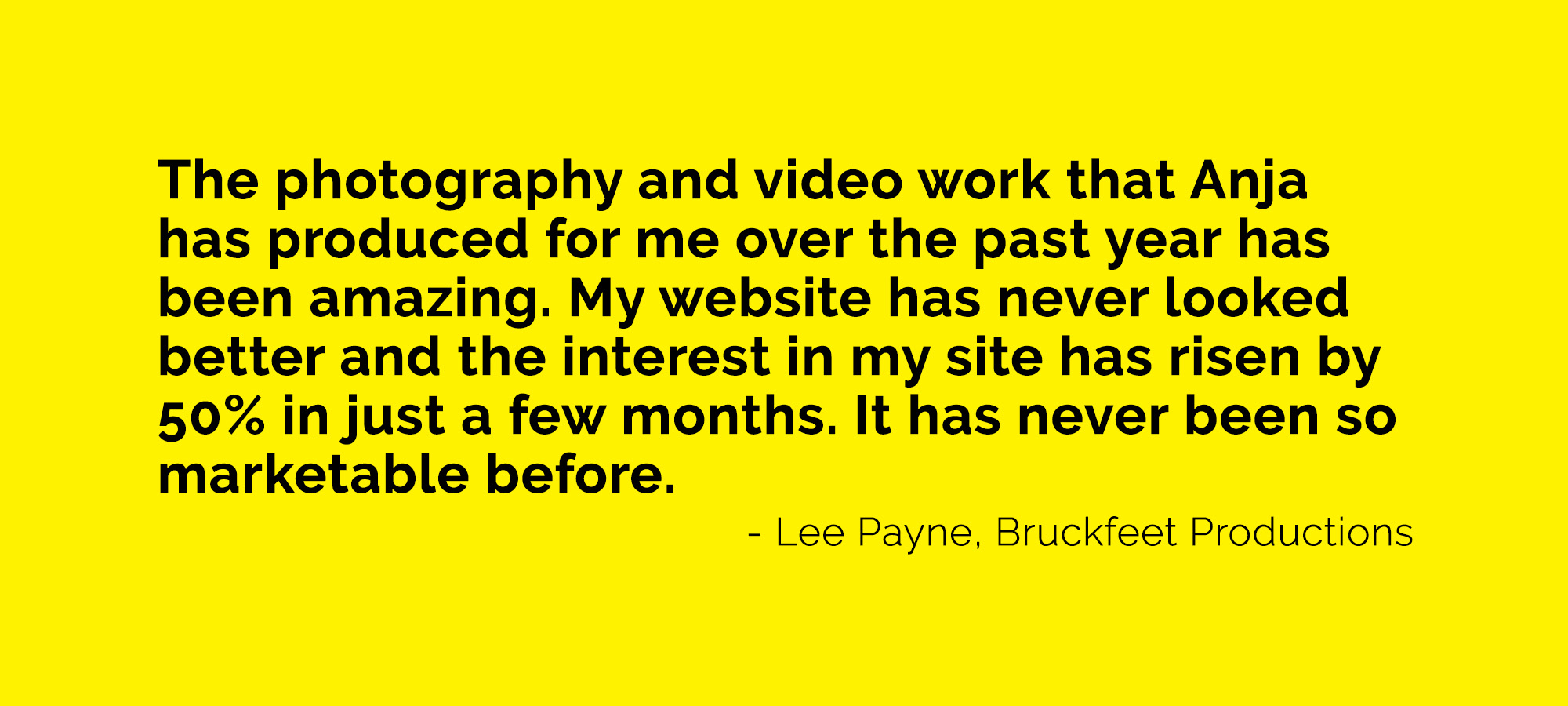 Brands and corporate clients have been part of my professional life for as long as I can think. I will listen to your brand's story, your needs and challenges and work with you rather than just for you.
Branded work allows me to come up with concepts and approaches and create stories where others might struggle to see the potential. Storytelling is part of every project I do but not every story is the same.
My work is honest, personable and relatable. Your clients don't buy what you sell but why you sell it. No matter how small or big a project or budget is, the essence of successful work is always the same: STORY. Let's use your passion for your products and services and my passion for story to create something your audience will connect with and really care about.
Event phototgraphy starting at £275 (2hours) or £300 for portrait/branding photo session (2hours).
Video options starting at £600 for 1min video for Social Media usage or as a teaser on your website.
If you require both, photography and video, please get in touch for a bespoke quote.
To find out more about my approaches and services, please have a look at either of those links below.
Business and Corporate Photography Corporate and Branded Video Content