I offer engagement sessions as an add-on to my wedding photography. I don't include it in my packages by default because not everybody is interested in it. But let me tell you why I suggest doing one anyway.
Firstly, engagement sessions are fun. There's no pressure regarding time – my shoots last about 1-2hours, sometimes it's more though. It totally depends on the couple and what we decide to do for the photos. We could just walk around town and find the best light and pretty backdrops or we could have a little adventure. Go hike somewhere, take the car and just drive until we find a great spot that you guys like or do a little experimental and styled session with a concept. It's all in your hands. The best thing is, the session is supposed to be a fun and relaxing few hours where we get to know each other so you both and I will not be strangers when I come to shoot your wedding all day. We can talk about your wedding, the timeline, the ideas you have and what's most important to you regarding your photos. And while doing that we'll create some great photographs of you as a couple, doing what you like to do. You could also use those photos to decorate your wedding venue, use them for save-the-date cards or invitations. Or maybe just put a few up in your house.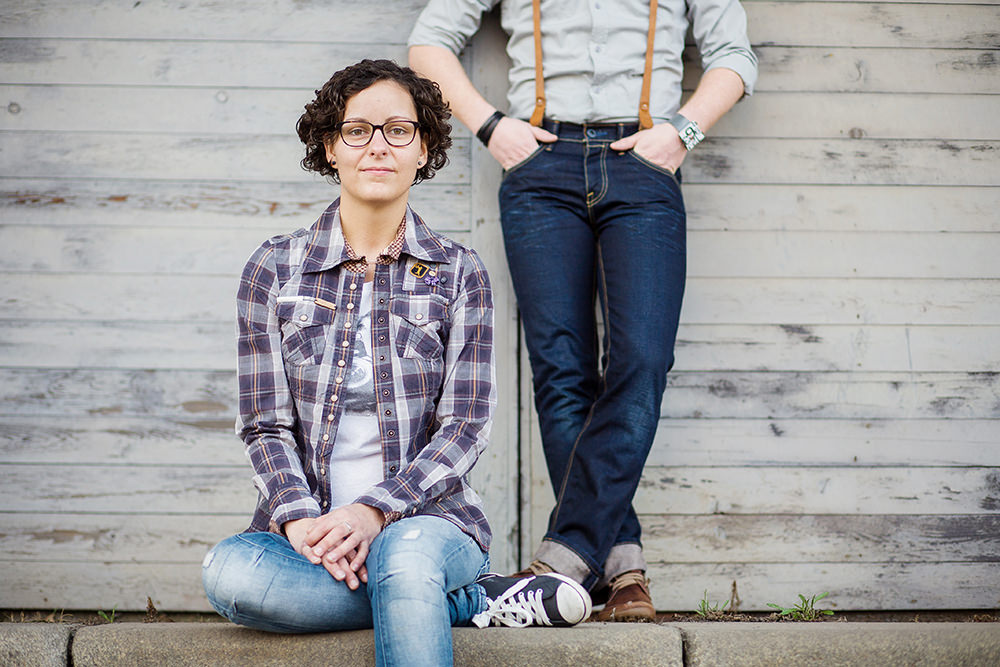 Another reason why I think engagement sessions are a good idea is that not everybody is comfortable in front of a camera. That way you can see how I work. In addition I learn what works for you and how to approach your portrait session on your wedding day. You can get used to being in front of my camera and how to be natural doing so. It really does help to "practice" that if you're naturally camera shy.
I hope that gives you an idea why I like doing those engagement sessions so much. For me it combines getting to know people and photographing them. Two of my most favourite things to do.