I've been thinking about this a lot – I decided it's time for a change and actually follow through with my gut feeling. Ok, here it goes… I'm giving up wedding photography. There, I said it. Now it's real.
I started my business in 2010 after receiving many requests to photograph families and even weddings. It came out of the blue and I absolutely loved it. But I've heavily neglected my website for almost a year now because something didn't feel right anymore. But I couldn't put my finger on it for a long time.
It's been fun 6 years with numerous wonderful people trusting me to document the first day of their new life together. But my heart's not in it anymore. I've always had my business as a part-time job next to a 40hour work week at my main job. I didn't mind spending weekends at weddings and weeknights at the computer editing. Until I did mind but that also went hand in hand with unhappiness caused by other reasons. So I decided to move country and start all over again – I even considered being a full-time photographer for a while. But in order to sustain myself over an almost booking-free winter I eventually lost myself in a uncreative job that paid the bills. And I realised I don't want to work 2 jobs anymore. Not like I did anyway.
I have since started a new, fun, exciting, challenging and very creative job as a video producer and editor which keeps me really busy and happy. I'm in a much better place than I was 6 months ago and therefor I'm actually ready to give up something that used to fill me with joy. This year I will step back a bit and take wedding photograpy off from the list of my services. I am not closing my business though, I will instead focus on portraits and families as well as street and travel photography.
I love photography and creating things. Portraying people and the world as I see it makes me happy. I will keep doing that until I feel I might need another change. Nothing ever stays the same.
Meanwhile I started a personal photography project called "52 weeks | 52 portraits" which means I will take one portrait every week and publish it on this blog. It's not a job nor an assigment for anything, its only purpose is to keep me going – to push me and improve my photography and people skills.
Feel free to follow me on this portrait journey through 2016.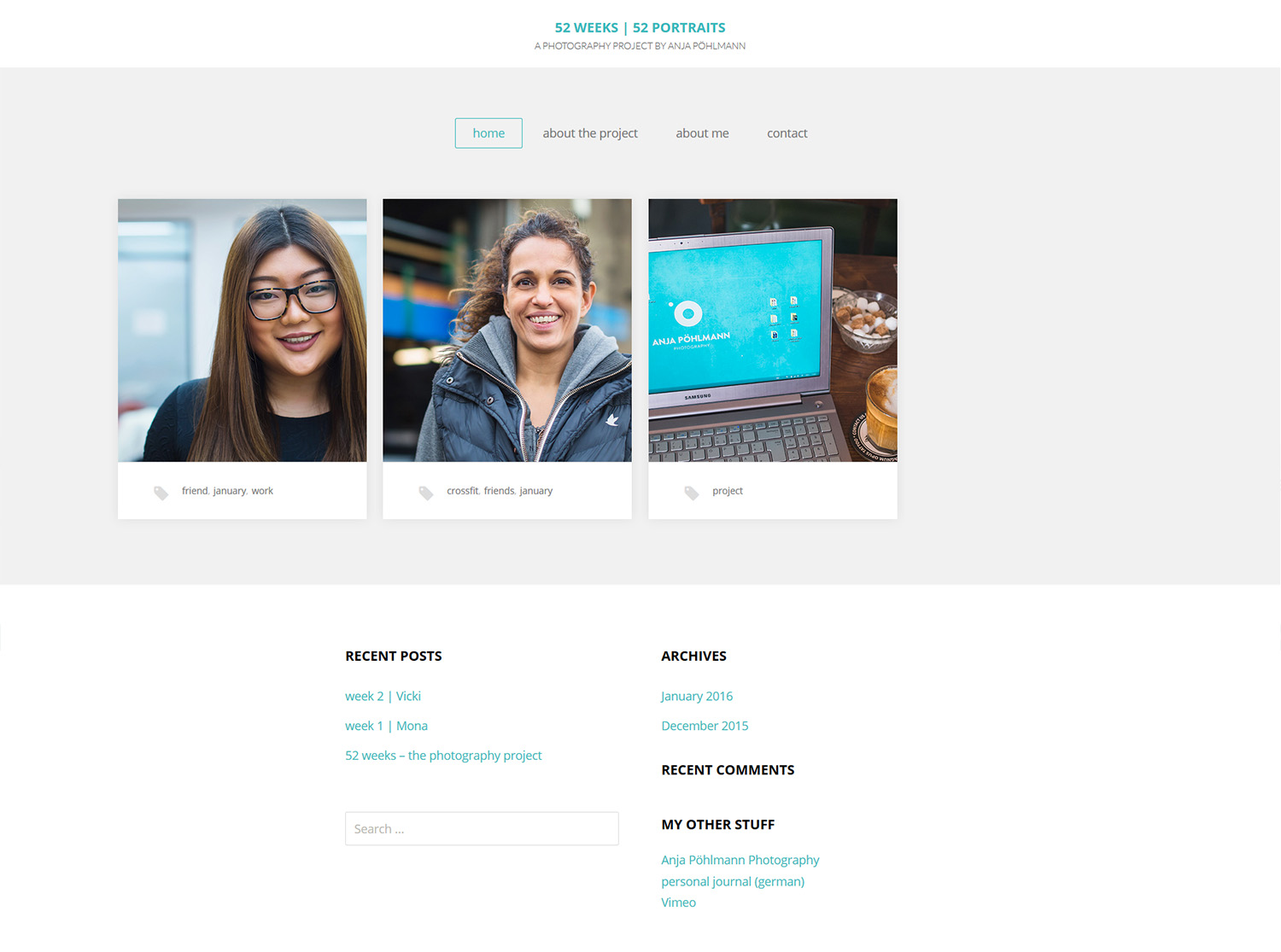 And since I stole the title for this personal blog post from an amazing artist, the least I can do is share the song with you where I got the quote from.